There is not a single person who doesn't know about the popularity of the YouTube world. Almost everyone takes the opportunity to explore the trendy platform. At the same time, most YouTube users want to download videos that impress them more.
Unluckily, YouTube doesn't allow a user to download a video directly due to copyright protection. However, there is a solution to any problem. Similarly, many YouTube converters have been introduced to convert and download YouTube videos quickly.
But it's not easy to pick appropriate options because many converters are just not good enough. That's why we opted to talk about some of the most influential and creative video converters for YouTube.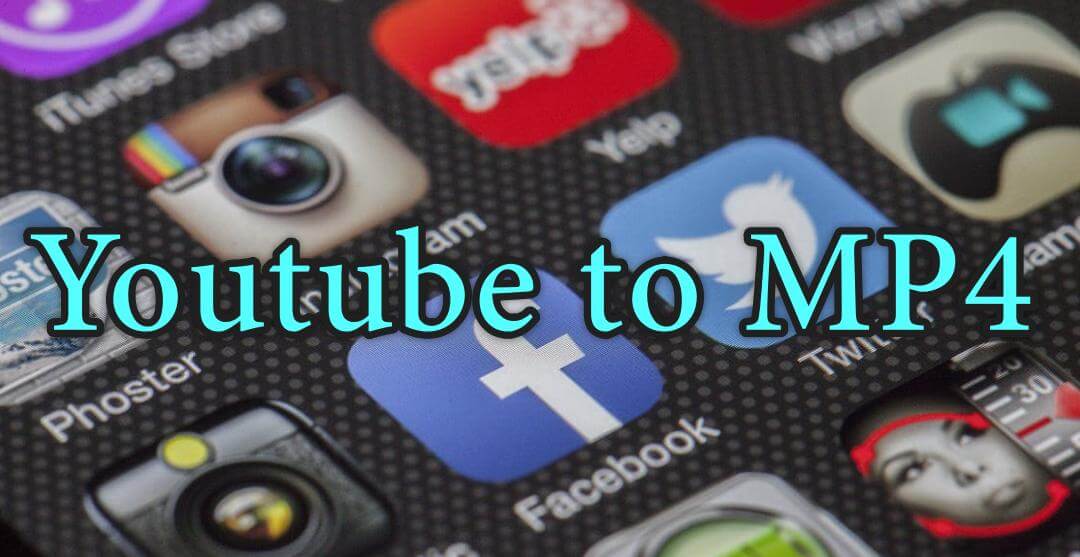 4 Best Youtube Video Converters to MP4
Let's talk about the four creative and worthy video converters and downloaders for downloading videos in MP4 format.
1. VidMate
VidMate App is a pretty trendy app over the few years. Many users who want to download YouTube videos prefer VidMate.
It possesses brilliant features and worth admiring quality that make your downloading process better than you think. It provides you with several options for downloading your videos.
Key Features
VidMat possesses a pretty straightforward interface, and you navigate it without any issue.

With the help of a built-in browser, you can copy or paste the link directly.

It offers a pause and plays feature during the download sessions.

VidMate supports multiple languages.

It offers the best recommendations.
How to use it?
Step 1: Copy the link from YouTube
If you want to download a video from Vidmat, the first thing you'll need to do is copy the link of a video from YouTube.
Step 2: Paste the link
In this step, a user must open the Vidmat App, paste the YouTube video link in the search box option, and press it for analysis.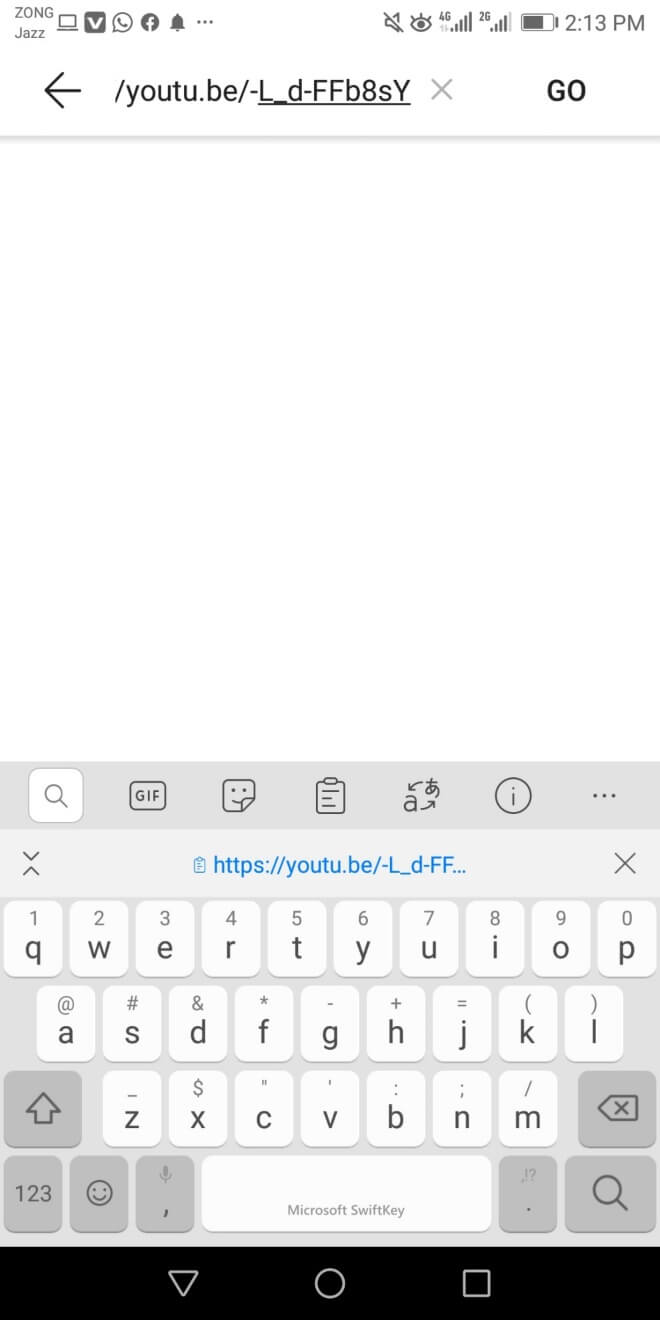 Step 3: Choose Format
Now, you'll see a video appearing in the search results. Look for the arrow icon and press on it. Now, you can see various output options to download from.
If you want to download the Video in Mp4 format, press it to let the VidMate do the rest.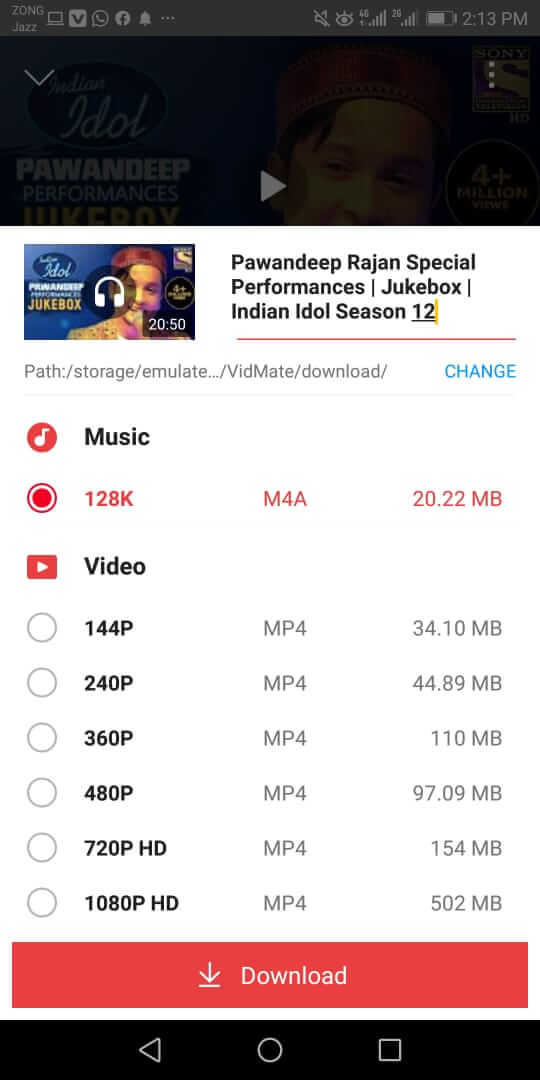 2. TubeMate
TubeMate is probably one of the oldest YouTube videos downloaders that can save your YouTube videos.
This tool offers a download option, but it also saves videos in different qualities because TubeMate supports different resolutions. TubeMate is pretty fast and can download your videos quicker than you think.
Key Features
TubeMate offers a great variety of features to its users.

With TubeMate, a user gets multiple download options. In addition, this tool also provides a background download option that'll enable you to perform different tasks on your Android while downloading a video.

Besides downloading a video in Mp4 format, you can also save a video in audio format by acquiring an mp3 converter.

Its interface is friendly and doesn't ask you to do a lot downloading a video.
Steps of converting and downloading a video
Step 1: Paste the link
Copy the link of a video from YouTube and open the TubeMate application. After opening it, look for the search option and paste the link there.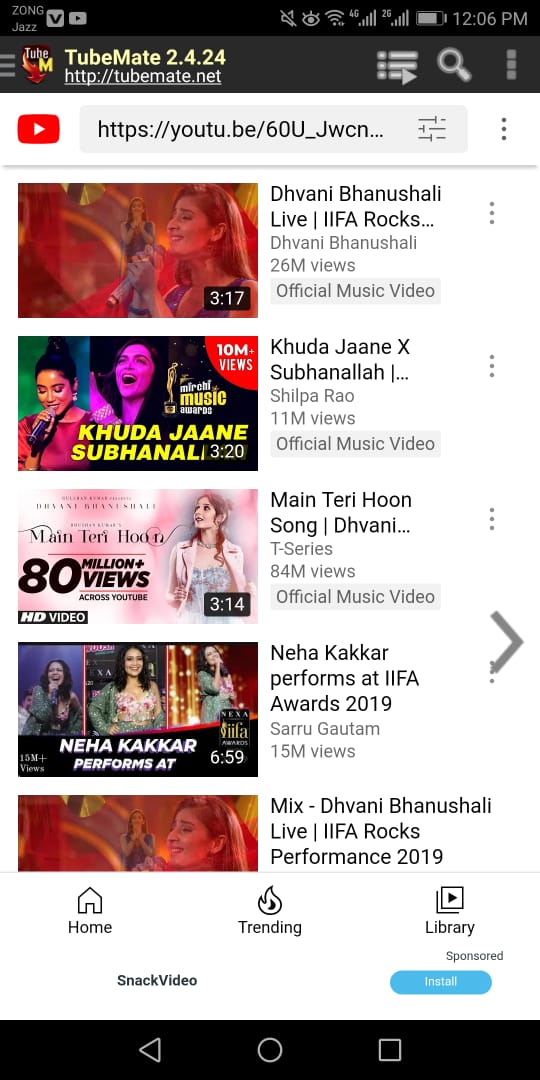 Step 2: Convert the file
After pasting and clicking on the link, you'll see videos results appear in your way. Click on a particular video.
After that instance, you'll see an arrow in front of your screen. You can get to choose the video format after clicking on that arrow. After converting the video, you can now save that video from there.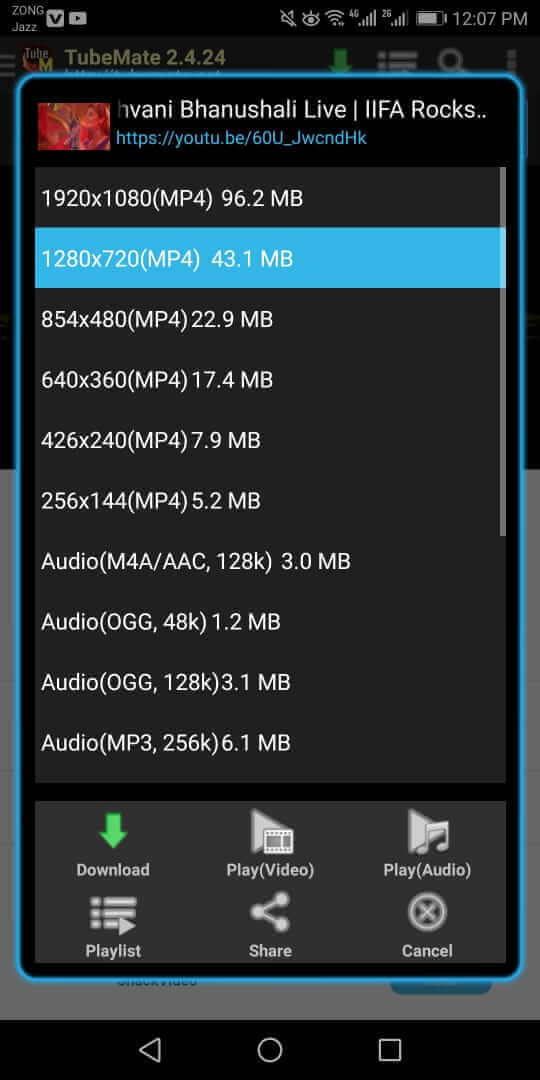 3. Dentex
Dentex is another reliable tool that can download your YouTube videos in the flesh. You can download videos in Mp4 format using this tool without paying any money.
Dentex's interface has three steps to download the videos. If you can follow all these steps, you'll find the downloading procedure pretty easy.
Key Features
Dentex allows you to alter the format of a video that you have downloaded even after downloading it.

A user can extract audio from a video and then convert it to MP3 format using Dentex.

Dentex provides the facility to remote download through SSH.
Steps of Converting and Downloading Youtube Videos
Let's see how a person can convert and download a video using the Dentex application.
Step 1: Open the Dentex app
Install the Dentx application and open it. After opening it, you'll need to find a search option. After you found that option paste the link that you copied from YouTube.
Step 2: Choose the Format
After clicking into the video clip, you'll see different formats to choose from. There'll be many options available for downloading a video in Mp4 format. Please select any of these options and press on it for converting the file. After you are done with converting, download the file.
4. YoutubeNow
If you're looking for a free YouTube converter, there is no better option available for you than YoutubeNow. It is a magnificent converter that can convert your YouTube videos to MP4 format. In this way, you can download the videos without any trouble.
Key Features
YouTubeNow has no limitations. You can convert your YouTube videos to any format you want.

You can download the converted YouTube videos for free with YoutubeNow as it doesn't charge any fee.

YouTubeNow is compatible with various mainstream browsers like Firefox, Opera, Chrome, and Internet Explorer. You can run it on any of these browsers.
Steps of downloading a YouTube video
Step 1: Paste the link
After installing YouTubeNow on your Android device, open it.
Now copy a link from the YouTube which you want to convert. After you copy the link, paste it on the YouTubeNow search option. Later on, click the search option to analyze the connection.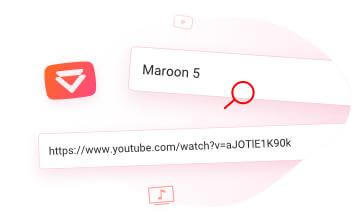 Step 2: Select Output Format and Quality
After converting YouTube video, you can download it by selecting quality and output format.
FAQs about YouTube video converters to MP4
1: Is a YouTube Converter legal
In general, YouTube won't allow you to download any content from its Plateform because it protects the copyright and integrity of the uploaders. However, it is terrific if you convert or download using a converter for personal use.
But it would help if you made sure that you don't use that content for commercial purposes. Using someone else's content for commercial use without granting permission from the content owner is illegal and unethical.
2. What is a YouTube to Mp4 Converter App?
If you want to download videos from YouTube in Mp4 format, you don't know how to do it. Then there is a solution for you in the shape of YouTube to MP4 converter applications.
At present, you'll see many YouTube video downloader tools that can save a video in MP4 format or whichever format you choose.
Those tools allow you to watch videos when you don't have internet access, especially when traveling. The best thing about the MP4 video converter is that it supports all devices, including smartphones, PC, and game consoles.
3. Why should you use a YouTube converter to save it to Mp4 Format?
International Standard Organization was introduced the MP4 or MPEG-4 format back in 2001. Since its arrival, the MP4 format has become a norm today due to its countless benefits.
For example, when you don't possess a significant memory space for downloading an HD video file, MP4 format comes as a rescue for you without compromising much quality loss.
You can save a 1GB HD video file to MP4 format that'll take the space of 500 MBs. The majority of people prefer the MP4 format due to its user-friendly benefits.
4. How can a user convert YouTube videos using converters?
Almost all YouTube video downloaders possess some process to download videos for you. You'll need to copy the link for YouTube and paste it converter's search box in the first place.
After doing so, you'll need to convert that video to any format you want. After you convert the video, download it on your device. Without doing much, you can enjoy quality videos with the help of video converters.
5. Can I share the download link generated by YouTubNow?
A lot of YouTube lovers ask whether they can share download links YouTubeNow or not. The simple answer to that question is yes. After downloading the converted Video from Youtube, you can find some share icons under the video.
All you need to do is click the one particular option, and you'll be ready to share the link with your social media friends. In this way, you can help others to enjoy the fascinating features of YouTubeNow.
Conclusion
Since the demand for YouTube video converters is increasing unbelievably, we decided to review some tools.
All of the above-mentioned tools are reliable and don't ask you to do anything extra to get your job done. No matter which format you like to convert or download a particular video, these tools will provide you with the best way to serve your purpose.
Lastly, you' ll need to be careful about using the content that you saved from Youtube. You can't use that content for promotional purposes because it is copyright protected. If you want to use someone's content for commercial use, you should seek permission from the video author.