With the increase in popularity, TikTok videos are also posted on Instagram, Facebook, and other forms of digital social platforms. Many TikTok influencers use the platform to record content to increase traffic on their youtube channels, and Instagram feeds. However, recording a video on TikTok generates a jumping watermark that moves around as the video plays. This watermark shows that TikTok is a copyrighted video, and although you can download it and save it, you are not allowed to use it for commercial purposes.
But when all you want is to post your TikTok on your youtube account, get some more traffic, or monetize your channel and earn the pocket warmer, we don't see how it can hurt someone. Let's discuss how you can remove the TikTok watermark, to share them on your youtube or Instagram feed.
How to Convert YouTube Videos to TikTok Online
Tiktok is undoubtedly a popular social platform, but it still has a long way to go before it beats Youtube. Youtube is used by over 2.6 billion people worldwide, so to increase traffic or views on your TikTok, posting it on Youtube is a genius option. However, the question is how can we convert Youtube videos to TikTok online.
The aspect ratio is the major problem with uploading Youtube videos to TikTok. Youtube supports a 16:9 horizontal interface while Tiktok supports the opposite, i.e., 9:16 vertical.
Several browser application software allows you to download a youtube video, edit it and share it on your TikTok profiles. The entire process is comprised of 4 steps.
Copy the URL of your youtube video
Paste it into an online video downloading and editing application
Edit the aspects of the video and change them to portrait
Download the video and share it on TikTok
The Best TikTok to YouTube Converter Platforms
The TikTok app allows you to download its videos free of cost on your cell phone or desktop, but the major problem is that the videos have an inbuilt watermark. However, various online platforms enable you to convert TikTok videos into Youtube videos without the watermarks or copyright signs. Some of the best Tiktok to youtube converting media are enlisted as follows.
1. Top MediAI
Top MediAI is featured with AI technology that removes watermarks from your desired videos using image-detection and deep-learning techniques. Using media, you can extract text, logo, or object, keeping the video's quality intact. Download the software on your computer, and click the remove watermark button. Remove the watermark using the AI interface or manually, and your video is free from the watermark.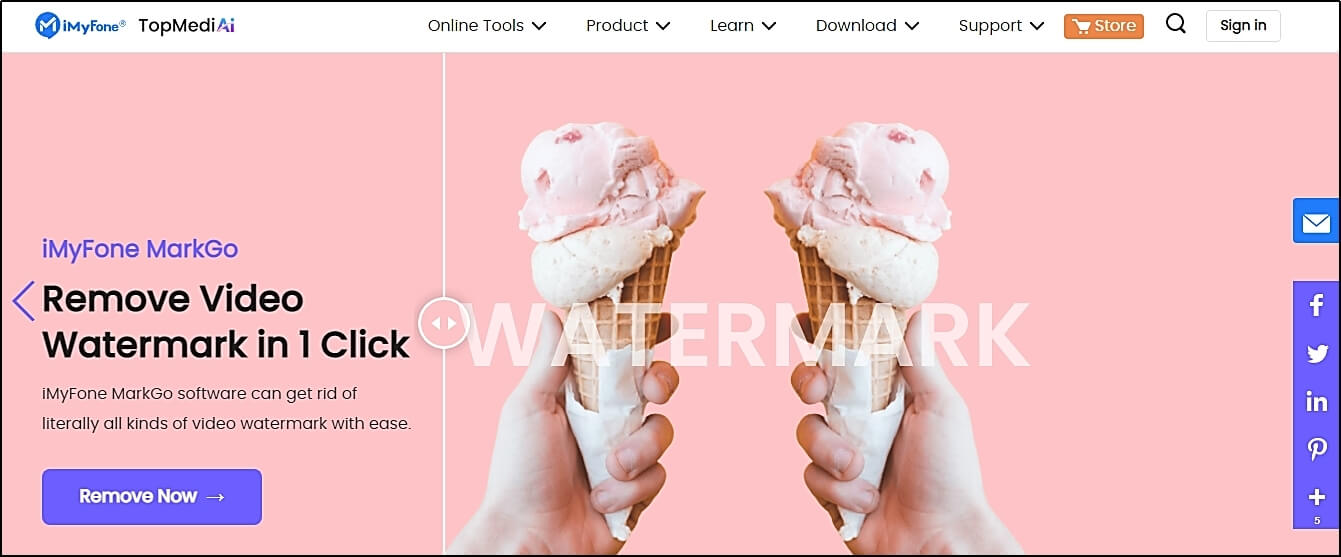 2. InPaint
Open the software on the web or phone to remove a watermark from your TikTok video using InPaint. Upload the video that you want to edit. Click on the watermark to detect and remove it with the available tools. Once you're done editing, download the watermark-free video on your desired hardware.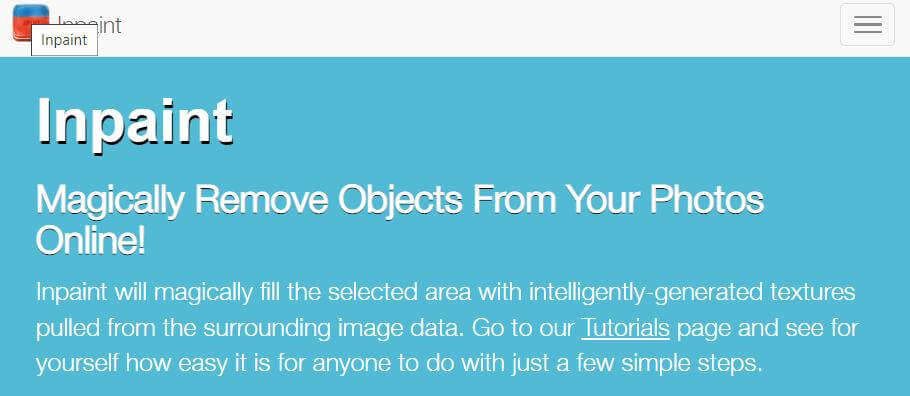 3. SnapTik
SnapTik is one of the most trusted online sources to remove watermark from your TikTok videos. To use it, simply follow the steps mentioned below.
Open the desired Tiktok video in the TikTok application.
Click on share and then click on copy the link.
Open synaptic in the browser or another tab.
Paste the link on the search bar and download it by clicking.
Once the video is downloaded, shift it to any folder you want.

This video will be without the watermark; you can now use it as you please.
4. Musically Down
Musically Down is very much similar in function to SnapTik. Download the video using a link to TikTok. The difference in these platforms is that while using Musically Down, you have to manually select the download option without a watermark. Once you download the video, shift it to any desired folder.

Frequently Asked Questions (FAQs)
Here are some of the most asked questions about removing watermark from tiktok videos, changing tiktok to youtube interface and vice-versa.
1How can I remove the watermark from the video with ease?
You can easily use MarkGo using Top MediAI to remove the watermark from your TikTok videos. The process is explained thoroughly in the article above.
2Can I remove the watermark from the video for free?
Yes, all the software applications mentioned in the article above are free to use. You can use TopMediAI free of cost to remove the watermarks from any of your TikTok videos.
3Is removing the watermark from my videos legal?
Removing the watermark from a video is ethical and legal unless you try to use someone else's videos for commercial purposes without giving due credit or asking for permission.
4Can Mac users remove the watermark from TikTok videos?
Top MediAI offers exclusive software for Apple users called the Apowersoft watermark remover. The software has all the necessary tools and options and is pretty straightforward.
5What is the significant difference between the youtube and TikTok interface?
The critical difference between a TikTok and a Youtube video is its aspect ratio. Youtube supports 16:9 and a horizontal video interface, whereas TikTok prefers 9:16 portrait for its videos.
6Can I share a TikTok to other platforms without the watermark?
Yes. You can quickly post TikTok videos to other platforms, such as Twitter, Facebook, Instagram, etc., without the watermark.
7What is the best watermark removing online application?
There are many applications to remove watermark online from your TikTok videos, which are discussed above. However, we suggest using Top MediAI platform. It's free, efficient, and professional.
Conclusion
Using a single personal video or content and sharing it on more than a single platform is standard for influencers and users worldwide. It allows a creator to gain maximum screen time and likes on a single video. Sharing content between Youtube and Tiktok is a refined marketing approach that ensures more clicks, impressions, and subscribers, eventually increasing finance generation.
Top MediAI is one of the most popular watermark removing platforms, used by more than a million users. The platform also ensures customer satisfaction and has a 30-day return policy in case of complaints. Using tools like Filme and Marko, you can easily edit your videos, remove unnecessary watermarks and post the videos on any platform of your choice.