Majority of the YouTube users would like to download Mp4 720 p60 because it is the stage when high-resolution quality starts. However, there are pretty few video downloaders that can save videos in such high video quality.
And we are going to explore those rare YouTube video downloaders who have the ability the download the 720p YouTube to Mp4 video.
Best 4 YouTube/TikTok to MP4/MP3 720p Downloaders
Let's talk about the most fascinating and reliable four YouTube video converters and downloaders.
1. Snappea Online Downloader
Snappea Online Downloader is a prolific tool that is pretty effective at downloading YouTube videos. Due to its sleek user interface and marvelous features, this tool is considered one of the best YouTube video downloading tools.
Key Features
It is a web-based tool that allows a user to convert YouTube videos to 720p for free.

Snappea offers a reliable option to download the video in several different resolutions.

It supports a night mode which means you can enjoy the videos in the dark.
Steps of download Videos using Snappea
Snappea's efficient speed and simple functionality make this tool worth admiring. Let's explore the steps of download 720p videos online.
Step 1: Open the application
After installing the Snappea on your device, open it on your browser.
Step 2: Paste the link
Copy a link from YouTube or TikTok and paste it to Snappea's search box. You can also search the video by writing a video name on the search phase. Whether you are pasting the link or writing the name of the video, tap the desired video.

Step 3: Select video format
After clicking on the video, now you'll see several video format options appearing. If you want to download the video in 720P, press on it.
Step 4: Export a file
Now, you'll require press the download option for the download process to begin. It may take some depending on the time. So be patient and enjoy the video when the downloading is completed.
Tips
Hunting for a tool to erase image background? Why not try a professional remover TopMediai to remove backgrounds 100% Auto with AI-powered Technology within 5 secs in 1 click.
2. VidMate
VidMat is a reliable video converter tool designed for Android devices that can convert your video into different formats.
It is free and doesn't bother to ask you for any fee. If you want to download the videos in 720p online then, VidMate is perfect for this job.
Key Features
VidMat is someone who comes with a pretty easy-to-use interface. You can convert and download the videos pretty easily using it.

A user may have the facility to copy or paste the video's link directly with the assistance of a built-in browser.

It supports more than one language.

You can stop or play the downloading process whenever you want.
Steps of downloading a video
Step 1: Copy the link
Search a video on YouTube and copy its link.
Step 2: Paste the video's link
Now, you'll need to search the box option in the VidMate. After finding it, paste the link which you have just copied from YouTube.
Step 3: Choose Format
After pasting the link and searching for a video, you will see a different format to convert or download the video.
If you want to convert the video in 720p HD format, then press on its box. It'll take a few moments, and your video will be ready to download.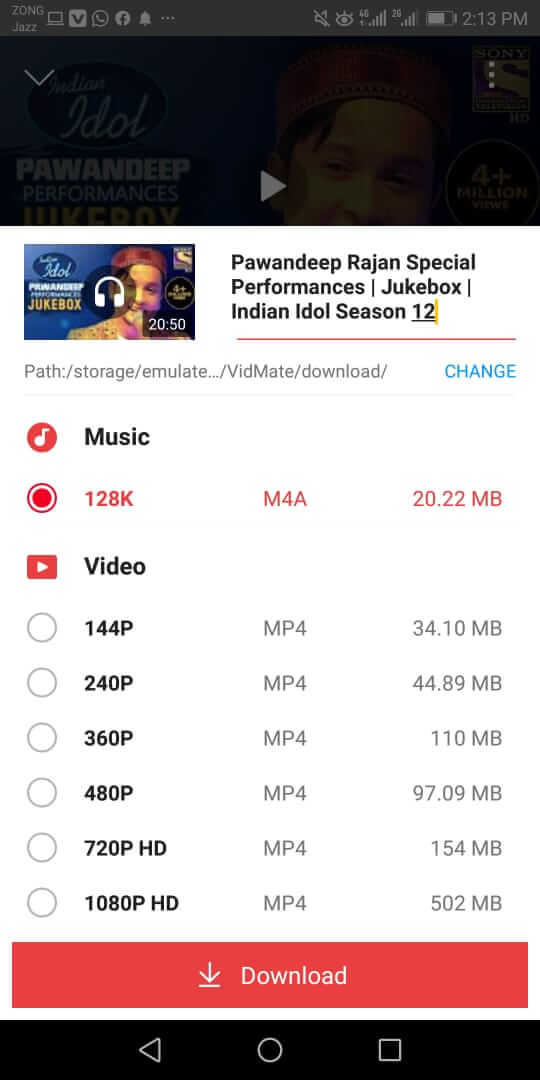 3. YouTubNow
The majority of the Youtube video downloaders are pretty helpful at downloading the video in Mp4 or Mp3 format.
But when you want to download the MP4 video of 720p, they don't provide worthy services. Meanwhile, YouTubeNow is an exception compared to many downloaders.
Besides converting the videos into different formats, YouTubeNow can effortlessly helps you download the videos in HD format.
Key Features
It doesn't contain any limitations as you can download the Youtube video in any format, including full HD.

Its compatibility with some mainstream browsers like Opera, Internet Explorer, and Opera Chrome makes it even more popular.
How to download a video using YouTubeNow?
Let's talk about the steps of downloading the videos through YouTubeNow.
Step 1: Copy and paste the link
Copy a particular video link from youtube and paste it into YouTubeNow's search box option.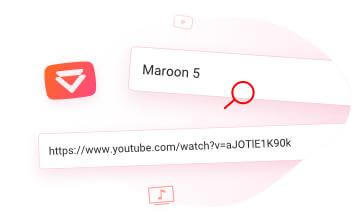 Step 2: Select a Format
After searching the link you have posted there, you'll see the videos' options in different formats; if you want to download the video in 720p format, press on it and see the results.
Save the video
After converting your YouTube video to your preferred format, you can now download it on your device by exporting the file.
4. TubeMate
TubeMate is another YouTube video downloader with VidMate, YouTubeNow, and Snappea, who can download high-resolution quality videos. It is probably the simplest way to download a YouTube video.
Key Features
It allows you to download a video in the background. It means you can use the device for other purposes at the same time while downloading the video.

It offers a massive quality of download the video in high resolution.

TubeMate offers its user a sleeky interface.

It's free for use, and it keeps on regularly updating to make your experience better. In addition, you'll see its features changing every time a new update comes.
Steps of downloading
Step 1: Copy the particular video's link from Youtube
To download the video from Youtube on TubeMate, copy the video's link from the Youtube application. After doing so, open the TubeMate and paste the link to the search box in front of your screen.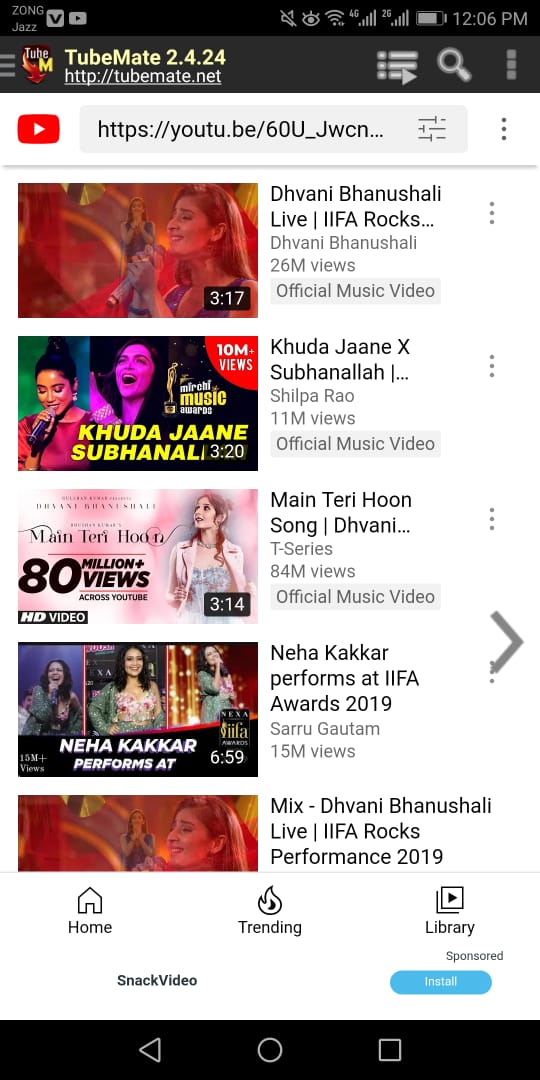 Step 2: Select a Format
After pasting the link and pressing it, you will see several format options on your screen. You can select any of these formats in which you like to download the video.
Export the file
After putting all the necessary things in order, you can now export your video through TubeMate. Press on your chosen format, and it'll start downloading a file for you.
Wait for few moments as it'll take some time to complete.
FAQs
1. How to Do YouTube to MP4 720p Download on android?
Gone are the days when it was pretty challenging to download Youtube videos on your device. Now, you can download YouTube through MP4 720p video pretty easily using different YouTube video downloaders.
In this process, you don't need to do anything out of the ordinary. All you need to do is download the Youtube downloader application and search the video on its search box. After doing so, you can select the format in which you aim to download the video.
That's it. Now, you can enjoy quality videos offline on your device.
2. What is the best way to download YouTube videos? Which URL should I use for the YouTube video?
At present, the best option for downloading YouTube videos will be to acquire a YouTube video converter. In this way, you can download your preferred videos pretty easily.
However, if you don't have a YouTube video downloader and want to download the video from a browser, you can follow some instructions. You need to open the browser and search the YouTube video there which you want to save. Pause the video after playing it for a couple of seconds. Now, add '' ss'' into the URL.
It will be like' '' youtube.Com". This process will take you to another page from where you can download the video.
3. Where can I find the downloaded video?
When you download the video from a particular YouTube video downloader tool, you can most likely find those videos in your gallery.
If you don't see those videos on your gallery, you need to open the downloader tool and check the save files. You'll indeed find the clips that you have downloaded recently.
4. Does YouTube offer a range of quality levels for its videos? Is it possible to choose the video quality?
To improve the user experience, YouTube offers different video qualities Youtube. If you have set your video quality on auto mode, then the video quality will depend on your network connection.
If you have good internet speed, you'll enjoy the high-quality video. On the other hand, if you have set the quality on a particular model, you'll get that quality throughout the video. It's up to you which video quality you want to implement.
5. Can I download videos from websites other than YouTube?
Yes, you can download it by pasting the video's link on some websites.
For example, Keepvid is a website that allows you to download YouTube, Facebook, and Dailymotion videos with just one click.
You only need to copy the video link from a particular platform and paste it to Keepvid Video Downloader online website. By clicking on '' Go'' you'll serve your purpose.
Summary
Here are the best video downloaders for saving YouTube videos to MP4 720p. All the tools that we have reviewed are pretty reliable and easy to use.
Most importantly, all of them are free to use. Despite being free, you'll see no lack of quality in any of these tools. After downloading the Youtube video, you can efficiently serve your purpose by acquiring the iMyFone Filme tool to make changes to it.
It is unbelievable and guarantees you to provide excellent services. Its interface and features make it one hell of a tool, which impressed millions of people worldwide.