As the year draws to a close, creating a year in review video is an excellent way to reflect on and share your memorable moments.

In this article, l'll guide you through the process of making impactful year in review videos on various platforms, also there are many templates for you to make video without editing.

Part 1: What is Year in Reviews Video?
A year in review video is a ompilation of moments and memories that defined your year. It's a creative and heartfelt way to revisit the highs and lows, accomplishments, and personal growth you've experienced over the past 12 months. Whether organized chronologically or thematically, it offers a glimpse into your life, fostering a connection with your audience.
Beyond mere highlights, it delves into lessons learned, gratitude, and intentions for the future. This creative reflection transforms a collection of memories into a compelling story, turning a simple video into a meaningful journey through the chapters of your unique experiences.
Part 2: How to Make a Year in Review Video?
Animoto is a versatile and user-friendly online video creation platform that empowers users to transform their photos and video clips into visually stunning and professionally designed videos. It's an excellent choice for crafting engaging year review videos due to its extensive range of templates, intuitive interface, and customizable features.
There are many templates to choose from, such as New Year's Story, Company year in review.

How to Use Animoto to make a year inreview video:
Step 1: Prepare with your photos or videos.
Step 2: Visit Animoto and sign up an account.
Step 3: Select a templates and add your photos to the templates.
Step 4: Enter your text that you want to share with your photos.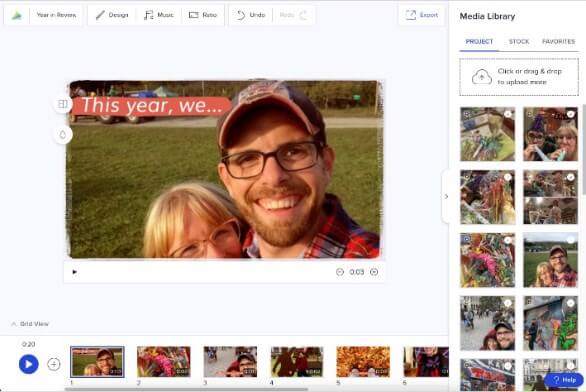 Step 5: Produce and share to YouTube, TikTok or other platforms.
2

For Instagram

Instagram is a popular platform for sharing visual content, and creating a year review video for this platform requires a unique approach. Opt for short, visually appealing clips and use Instagram's editing features to add music, filters, and captions. Ensure that your video is optimized for Instagram's square or vertical format to enhance its visual appeal on the platform.
How to make a year inreview video on Instagram:
Step 1: Access to your Instagram create a new reel.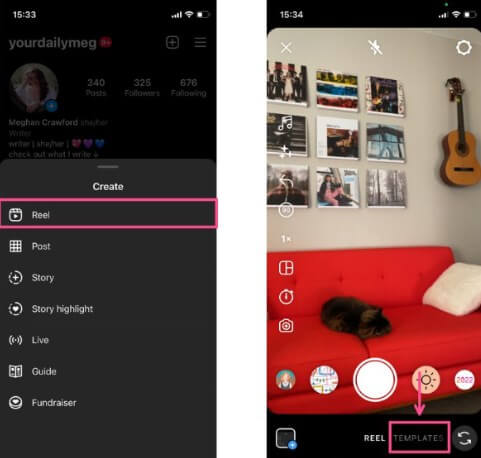 Step 2: In the reel templates tab, you will find many templates, choose one you like.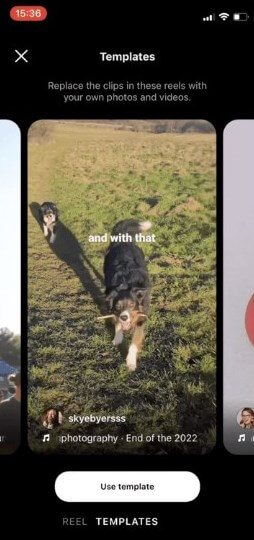 Step 3: Click "Add media" to upload your photos or videos.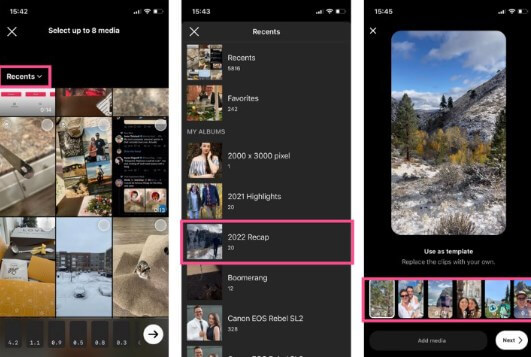 Step 4: You can add some emoji, text or stickers to your video.
Step 5: Click "Next>" to post your year in review video.
Part 3: How to Make Your Year in Review Videos Perfect?
What makes your year in review video perfect? Is TopMediai Text to Speech. Enhance the auditory dimension of your year review video by leveraging the power of TopMediai Text to Speech. It can elevate your video with a professional voiceover, converting your written reflections into captivating spoken words. Choose from 3200+ voices and tones to match the vibe of your video, making it more engaging and emotionally resonant.
This addition not only adds a dynamic element but also ensures that your audience can connect with your narrative on a deeper level. TopMediai Text to Speech is the key to creating a seamless and polished audiovisual experience for your year in review.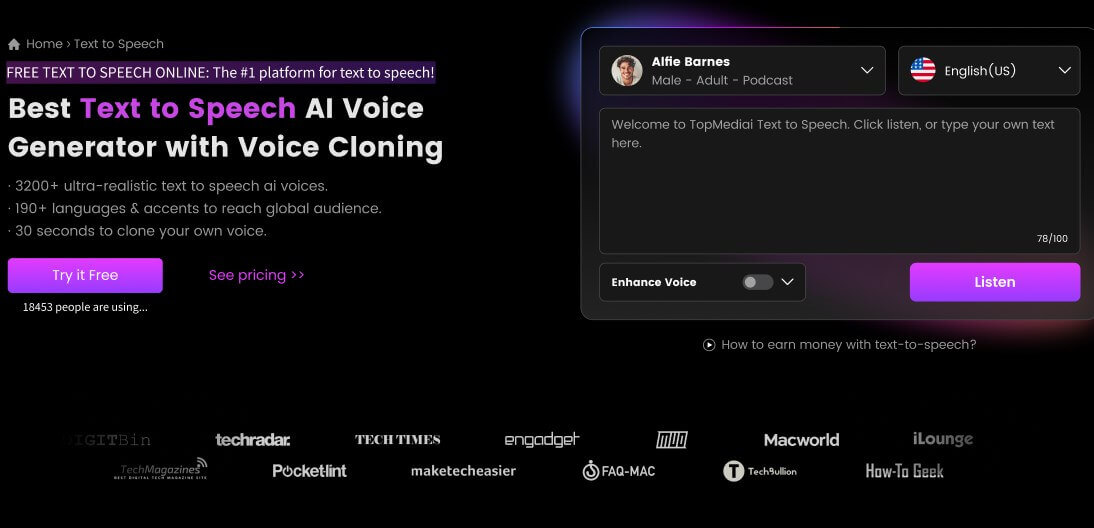 How to make voiceover on your year in review video:
Step 1: Visit TopMediai Text to Speech first.
Step 2: Choose a voice you like, you can select different emotions of the voice.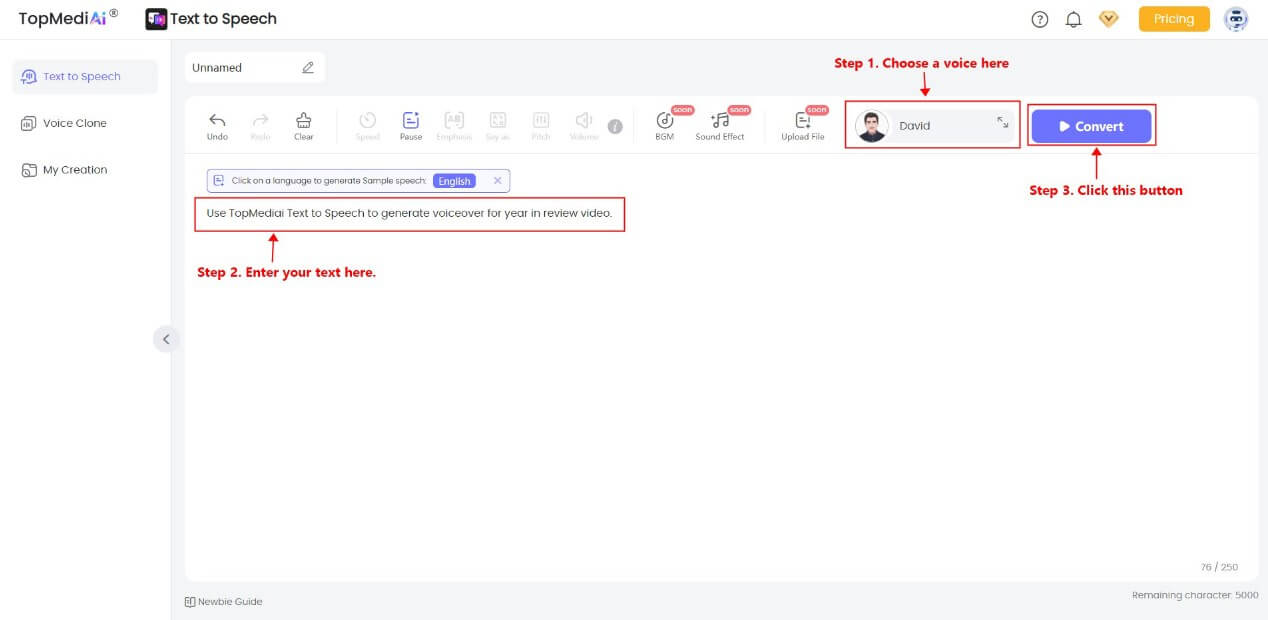 Step 3: Enter the text you want it speak on your video.
Step 4: Click "Convert" to waiting for the generated voice.
Step 5: Download the audio and integrated into your video.
Supports 70+ languages, making your year in review video accessible to people around the world.
3200+ realistic voices, there is always a voice you like.
Voice cloning available for customizing your own voice.
High-quality output makes your video perfect.
Part 4: FAQs about Year in Review Video
1 What's the best platform for sharing my year in review video?
Choose platforms based on your audience. Instagram and Facebook are great for personal connections, while YouTube allows for longer, more detailed videos.
2 What's the ideal length for a year in review video?
Aim for a duration of 3-5 minutes. Keep it concise to maintain viewer interest while highlighting key moments.
3 Any copyright considerations for the music in my year in review video?
Use royalty-free music to avoid copyright issues. Platforms like YouTube offer a wide range of copyright-free music options for creators.
Conclusion Making year in review videos is a fantastic way to capture and share the essence of your past year. Whether you opt for general templates or customize for specific platforms like Instagram, the key is to make it personal and reflective of your unique experiences. Consider using tools like TopMediai Text to Speech to enhance the audiovisual experience of your year in review video.

Embrace the opportunity to celebrate your achievements, growth, and memories as you bid farewell to the current year and welcome the new one. Happy video-making!