If you know Hatsune Miku, then you must have heard of Project Sekai.

Project Sekai is not just a popular music game; it's a universe of captivating characters and immersive experiences. One of the standout features of this game is its AI voice capabilities, which allow you to bring your favorite Project Sekai characters to life.
In this article, l will explore how to transform ai voice with Project Sekai tts, giving you the power to make your own characters talk and express themselves.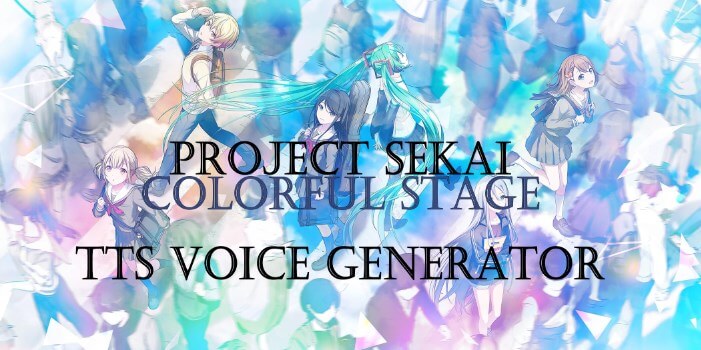 Part 1: What is Project Sekai(PJSK)-Popular Music Game?
Project Sekai, also known as PJSK, is a renowned music game that has taken the world by storm. Project Sekai combines rhythm gameplay with adorable virtual characters known as "sekai-kanmusu." These characters, often referred to as "sekai," are brought to life through a captivating blend of music, animation, and storytelling. Players can interact with their favorite sekai characters, build teams, and embark on musical journeys set to a diverse soundtrack of catchy tunes.
It features virtual idols known as Vocaloids and offers a unique gameplay experience that combines music, storytelling, and character interaction.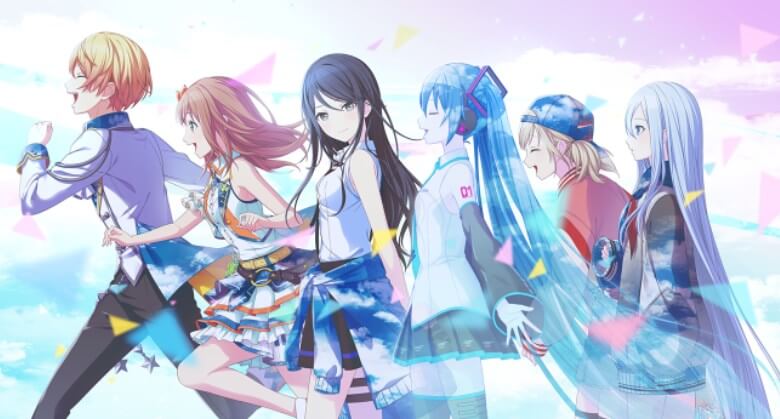 Part 2: How Project Sekai TTS Make PJSK AI Voice?
TopMediai voice generator, the driving force behind Project Sekai TTS, has harnessed the power of AI to replicate the voices of the game's beloved characters. Using deep learning and natural language processing, the AI analyzes existing voice data to generate authentic-sounding dialogues and expressions.
This not only saves time and resources but also ensures that the sekai characters' voices remain consistent and true to their personalities throughout the game.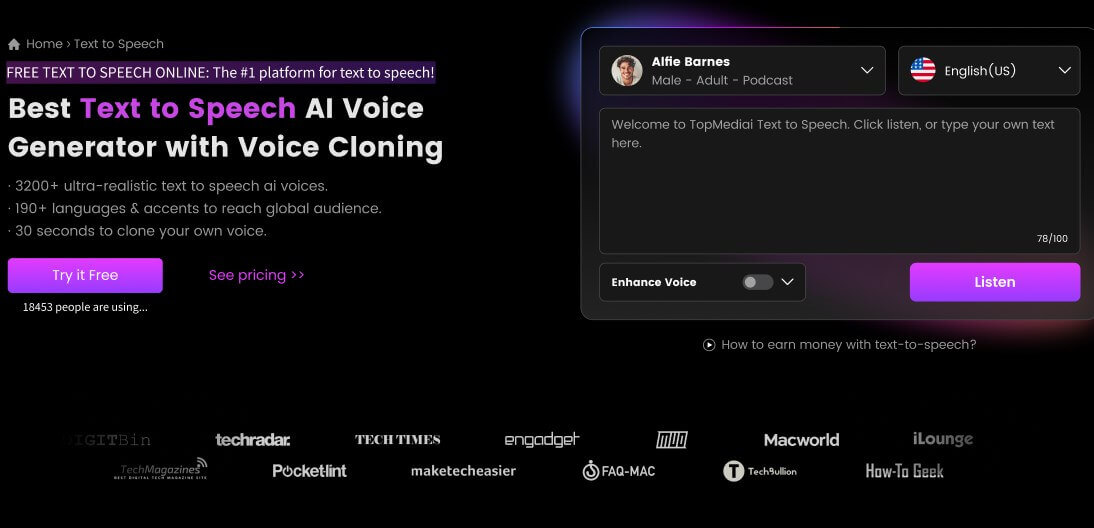 How to Use TopMediai Project Sekai TTS to generate Characters' ai voice:
Step 1: Open the TopMediai TTS(aka voice generator) online on your device.
Step 2: Choose each one Project Sekai characters ai voice, such as Hatsune Miku as the model.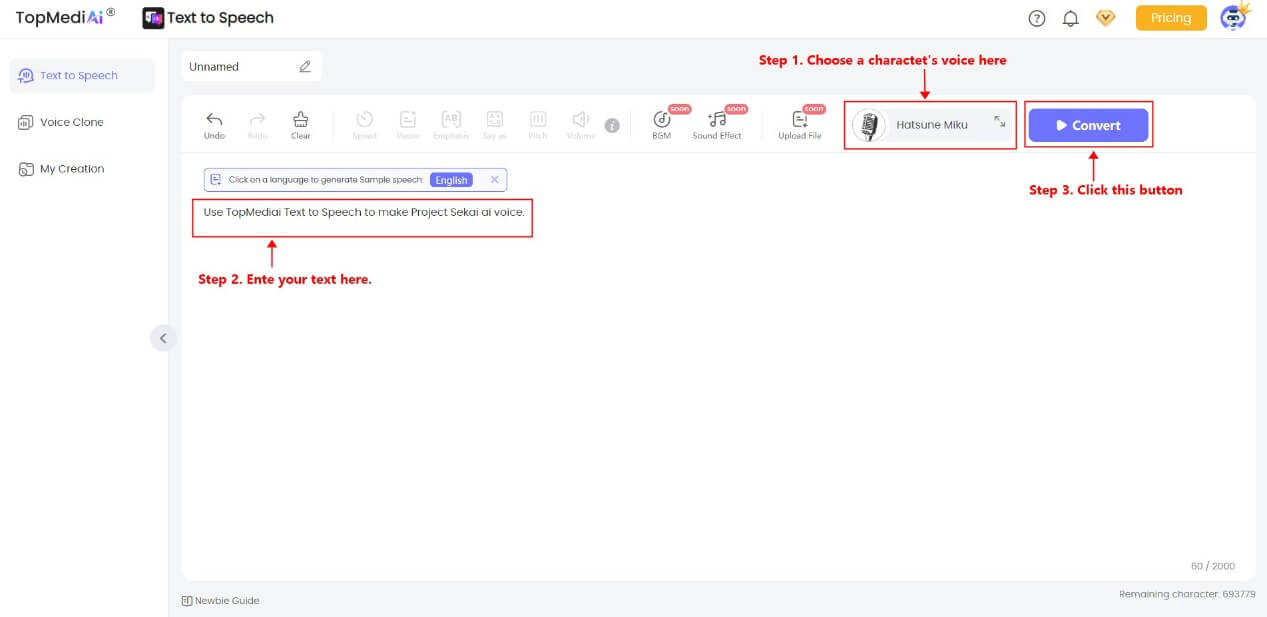 Step 3: Enter or paste the text you want to convert into speech into the provided input field.
Step 4: Click the "Convert" button to initiate the TTS conversion process.
Step 5: The text will be converted into speech, and you'll hear the generated audio output.
Step 6: You can then save, download, or use the generated speech as needed for your specific application or purpose.
TopMediai allows players to use the authentic voices of their favorite in-game characters to convert text into speech.
A diverse cast of characters, including popular Vocaloids like Hatsune Miku and Kagamine Rin & Len, each with their own distinct voice.
TopMediai introduce new characters, features, and content to Project Sekai TTS through updates, ensuring a continuously evolving and engaging gaming experience.
API Access for developers.
In-Game Integration: Seamlessly integrates into the game's interface, making it easy for players to access and utilize. It enhances the overall gameplay experience.

TopMediai Text to Speech - Realistic AI Voice Generator
No need to hire a voice actor anymore! Suits for game enthusiasts, our text to speech saves your time and money.
Try It Free
Part 3: Who are the Most Popular Project Sekai Characters and Voice Actors?
Hatsune Miku: Voiced by Saki Fujita, Hatsune Miku is an iconic Vocaloid known for her turquoise pigtails and incredible singing abilities.
Kagamine Rin and Len: These twins, voiced by Asami Shimoda, add a dynamic duo element to the game with their unique personalities.
Megurine Luka: Voiced by Yuu Asakawa, Megurine Luka captivates players with her mesmerizing voice and elegant appearance.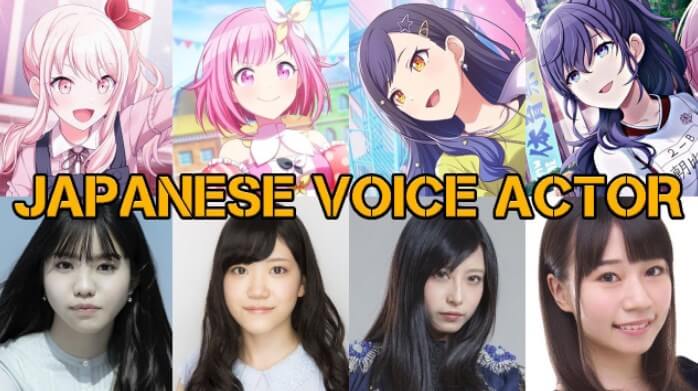 Part 4: Before Project Sekai TTS: How to Play Project Sekai?
After downloading the game and create your own account, your project sekai journey is start! There are 2 main modes: Story Mode and Music Mode.
Stort Mode - Explore Stories:
Dive into the rich narratives featuring your favorite Project Sekai characters.
Read dialogues, make choices, and influence the storyline.
Music Mode - Song Selection:
Tap on the "Music" icon to access the music mode.
Choose from a wide selection of songs across various genres.
(Note: Characters have unique skills that can boost your performance, activate these skills strategically during songs.)
Part 5: Hot FAQs about Project Sekai TTS
1 What is Project Sekai TTS?
Project Sekai TTS, or Text-to-Speech, is a feature in the Project Sekai music game that allows players to input text and have their favorite characters speak the text in their own voices.
2 Can I use Project Sekai TTS in story mode and during songs?
Project Sekai TTS is primarily designed for interactions outside of songs and story mode. You can use it in various in-game scenarios, such as chatting with characters in their rooms.
3 Can I share TTS conversations with other players?
Yes. You can download Project Sekai TTS audio files and share with other players or friends.
Conclusion Project Sekai AI Voice is a game-changer for fans of PJSK. It allows you to go beyond the gameplay and immerse yourself in the world of your favorite characters. Whether you want to have heart-to-heart conversations with them or simply enjoy their voices, TopMediai Project Sekai TTS makes it all possible.

So, unleash your creativity and transform text to speech with Project Sekai AI Voice today!
TopMediai Text to Speech
AI-powered Project Sekai text to speech generator with voice cloning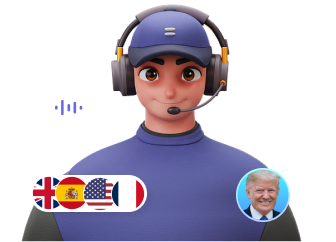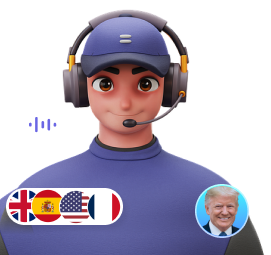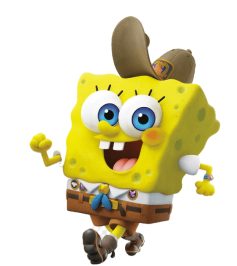 ×

Create TopMediai ID