Are you a fan of Travis Scott and fascinated by his distinct voice? Imagine being able to create a lifelike Travis Scott AI voice at the touch of a button.With the help of a free voice generator, you can effortlessly generate a realistic Travis Scott AI voice that captures his unique vocal style and delivery.
In this article, we will explore the most effortless way to generate a Travis Scott AI voice using a Travis Scott AI voice generator.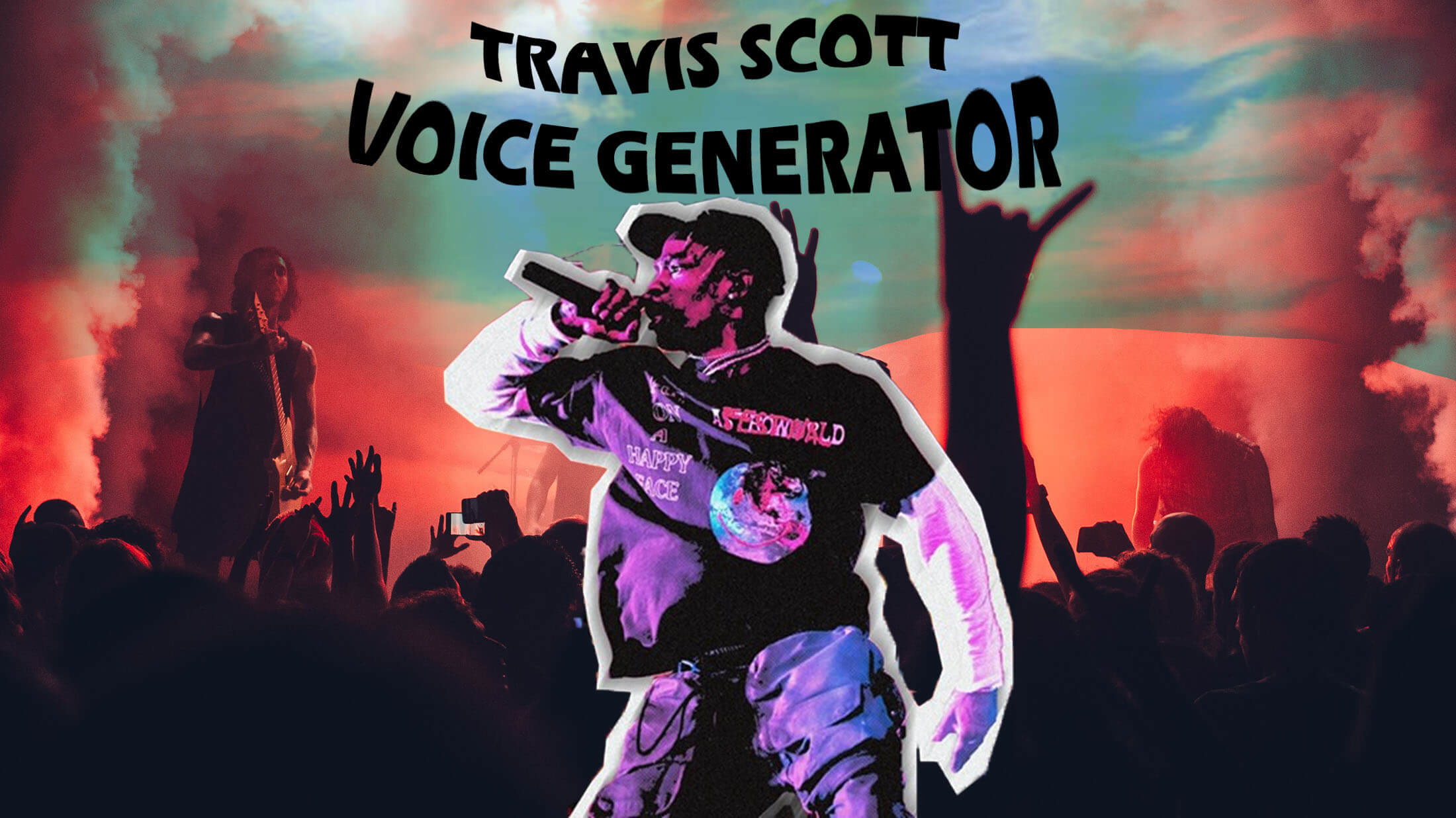 Part 1: Who is Travis Scott?
Travis Scott, born Jacques Bermon Webster II, is an American rapper, singer, and songwriter. Known for his energetic performances and distinct vocal style, Travis Scott has made a significant impact on the music industry. His genre-blending sound, characterized by trap beats, autotuned vocals, and atmospheric production, has garnered him a massive following worldwide.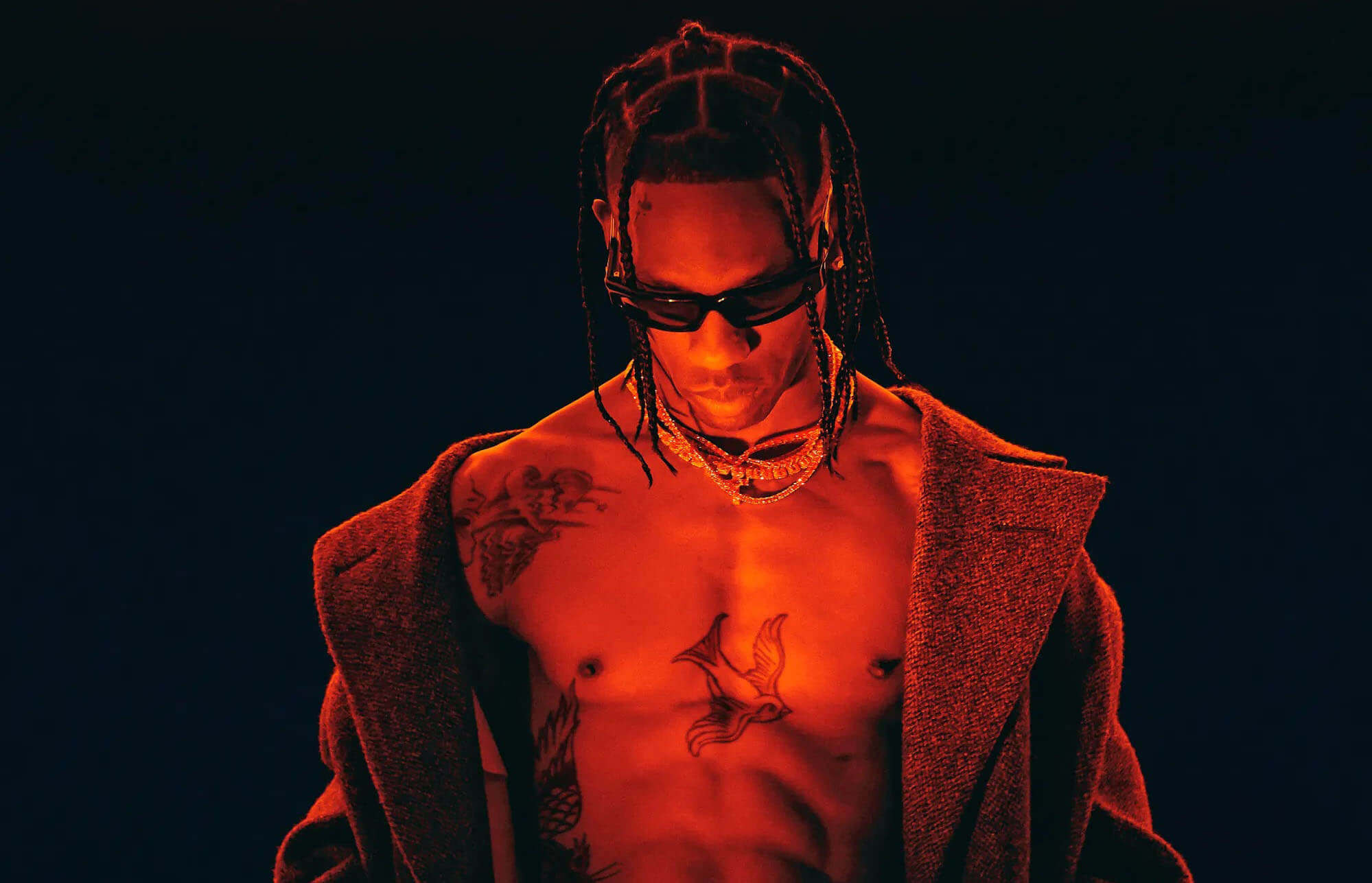 Fans admire his ability to craft catchy melodies and deliver captivating verses, making his voice a sought-after element for various creative projects.
Part 2: The Easiest Way to Generate Travis Scott AI Voice
When it comes to generating a realistic Travis Scott AI voice, one of the top choices is TopMediai.
TopMediai stands out as an advanced online free platform that harnesses the power of AI to generate a highly realistic Travis Scott voice. With its cutting-edge technology, users can effortlessly convert text into their desired Travis Scott AI voice in real-time.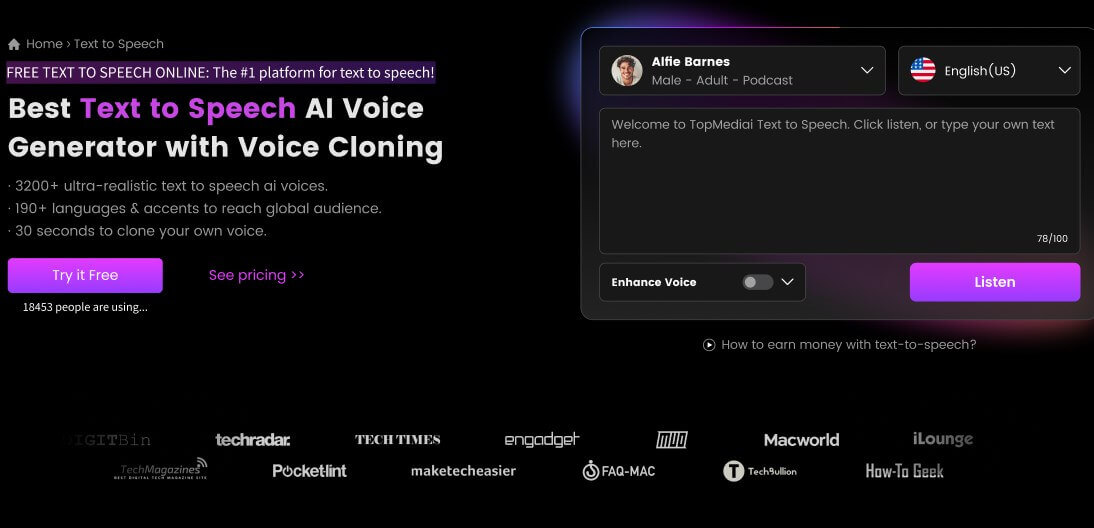 Furthermore, TopMediai offers a diverse range of sound effects to enrich the audio experience and customize the output according to individual preferences.
Easy steps of using Travis Scott AI Voice Generator:
Step 1: Open TopMediai Text to Speech tool.
Step 2: Enter your desired text into the text box provided and select the Travis Scott AI voice from the available options or Choose in the "Rappers".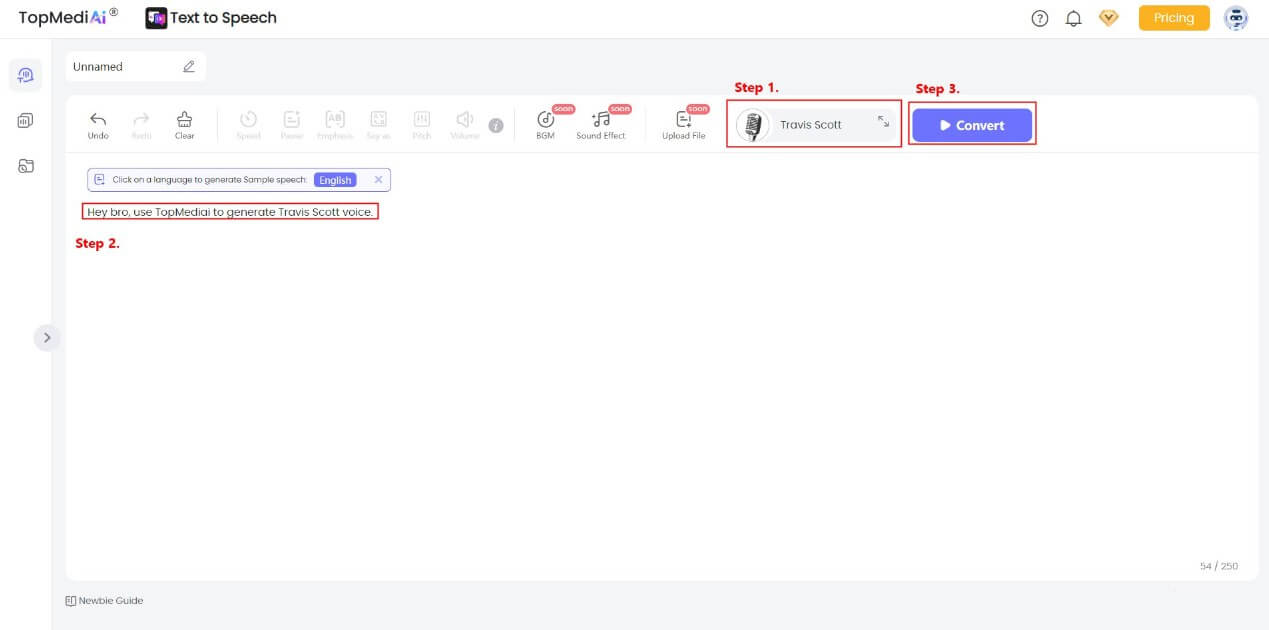 Step 3: Adjust the speed, pitch, and volume of the voice to your desired settings.
Step 4: Click the "Convert" button to generate your Travis Scott AI voice audio file.
Key Features:
We offer a wide selection of over 3,200 voices in more than 80 languages.
With the help of AI technology, users have the ability to customize the speed and tone of the speech to their liking.
Our voice generator produces an impressive array of realistic and high-quality voices that closely resemble human speech.
The audio output can be saved in various formats such as MP3 and WAV.
Our service is available to users for free, allowing them to utilize it free of charge.
Bonus: What happened with Travis and Kylie?
Travis Scott was in a relationship with Kylie Jenner, a reality TV star and makeup mogul. The couple began dating in 2017 and welcomed their daughter, Stormi Webster, in February 2018.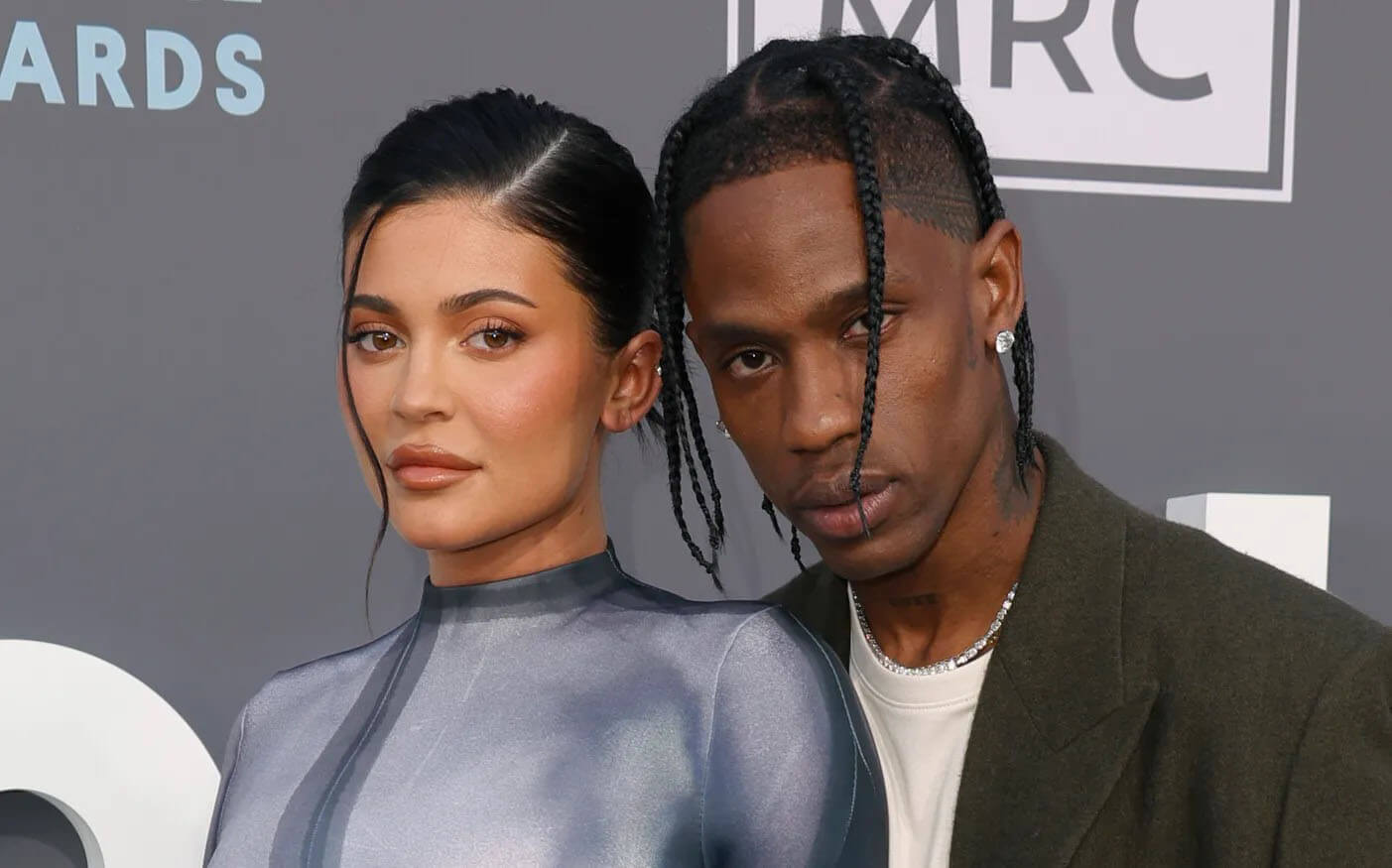 In 2019, rumors began to circulate that the couple had split up. They were seen attending events separately and were rarely seen together. In 2020, the couple reportedly rekindled their relationship and have been spotted together on several occasions.
In Jan, 2023, Kylie Jenner and Travis Scott Reportedly Broke Up Once Again After Celebrating the Holidays Apart.
Part 4: FAQs about Travis Scott voice generator
1 What brands did Travis Scott create?
Travis Scott is known for his collaborations with various brands in the fashion industry. He has partnered with several brands to create limited edition capsule collections, including Been Trill, Diamond Supply Co, Bape, Ksubi, Helmut Lang, and Maharishi.
He has also collaborated with Fortnite for a virtual concert. In 2017, he launched his record label, CACTUS JACK RECORDS, with which he signed several collaborations.
2 How to Make My Own Travis Scott Wallpaper?
The easiest and most unique way is to use TopMediai AI art generator, which can generate the wallpaper you want with one click based on your keywords, and also customize the image size, picture quality and picture style.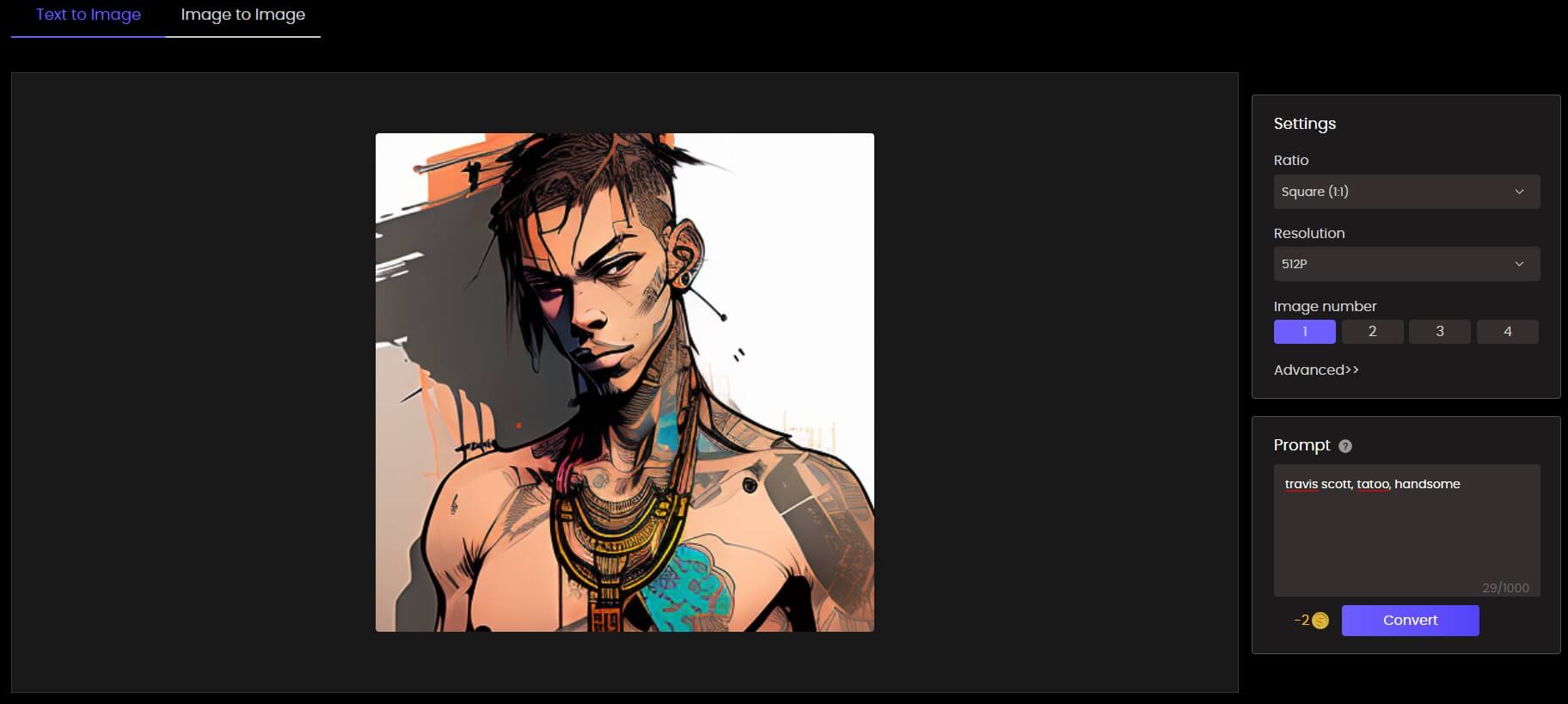 ConclusionThe availability of TopMediai free voice generators has revolutionized the way we engage with AI technology. With it, you can now create your own realistic Travis Scott AI voice effortlessly. Whether you're a content creator, a music producer, or simply a fan wanting to have fun, generating a Travis Scott AI voice opens up exciting possibilities.