When talking about Travis Scott, your first reaction is SICKO MODE, 90210 or what?
Whether you want to sound like Travis Scott in real-time or generate Travis 's ai voice to make text to speech, this blog has you covered.

Now l will introduce something magical for you-voice generator, it can easily generate realistic Travis Scott ai voice for you own purpose. Get a deep learning now.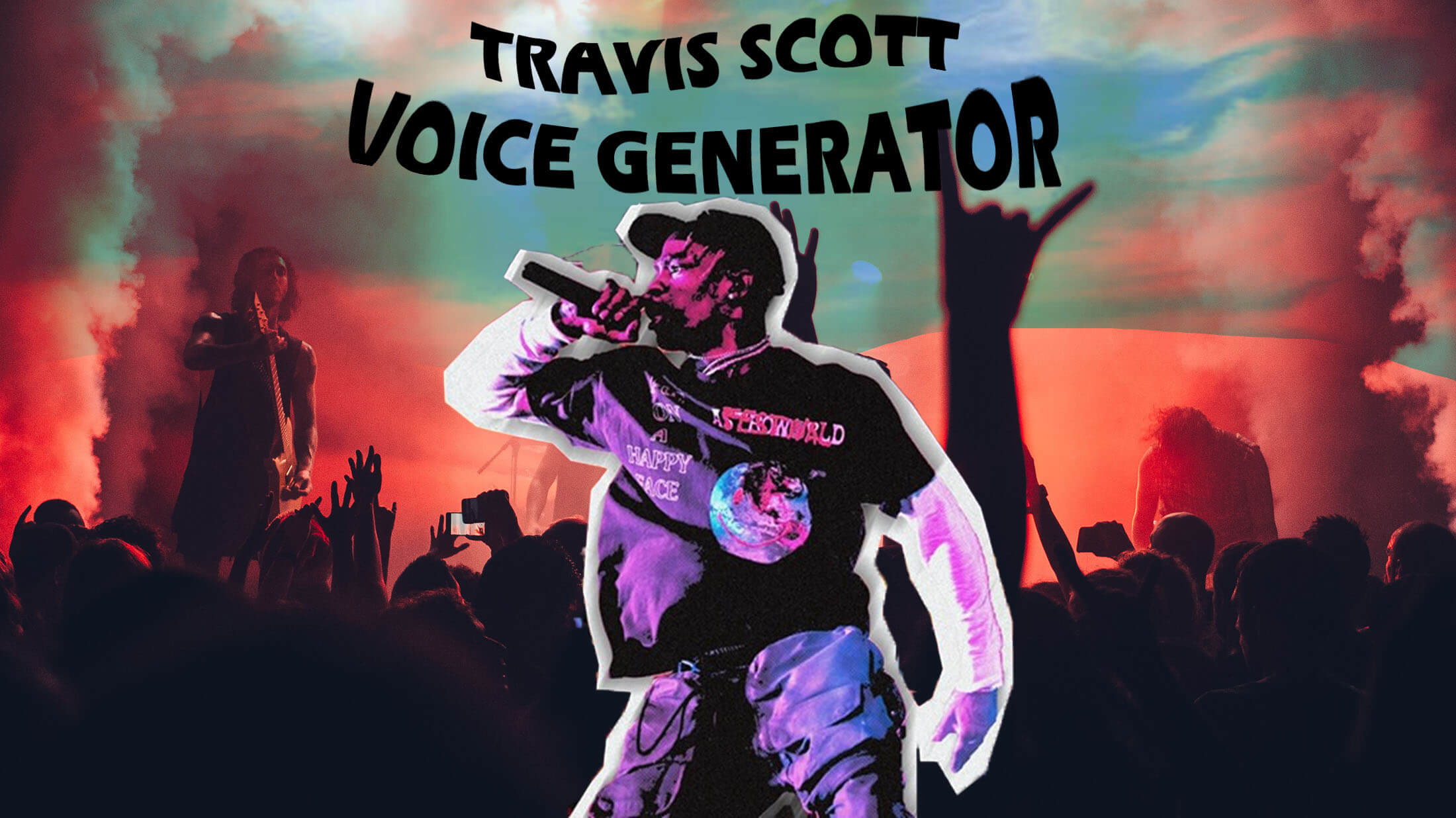 Part 1: Who is Travis Scott?
Travis Scott is real name is Jacques Bermon Webster II. He is an American singer and songwriter and he became famous due to his unique sound style and live performances. According to the news from American Music, Travis connect traditional hip-pop with rap that has cultivated a dedicated fan base. His performance at the concert is full of energy and sincerity, he interacts with the audience at all times and maintains absolute enthusiasm.
I love many popular and successful songs made by him, such as "MY EYES," "Trances," and "No Bystanders."
He has garnered him a massive following worldwide. Actually l am not his fans, but l super admire about his talent on music making.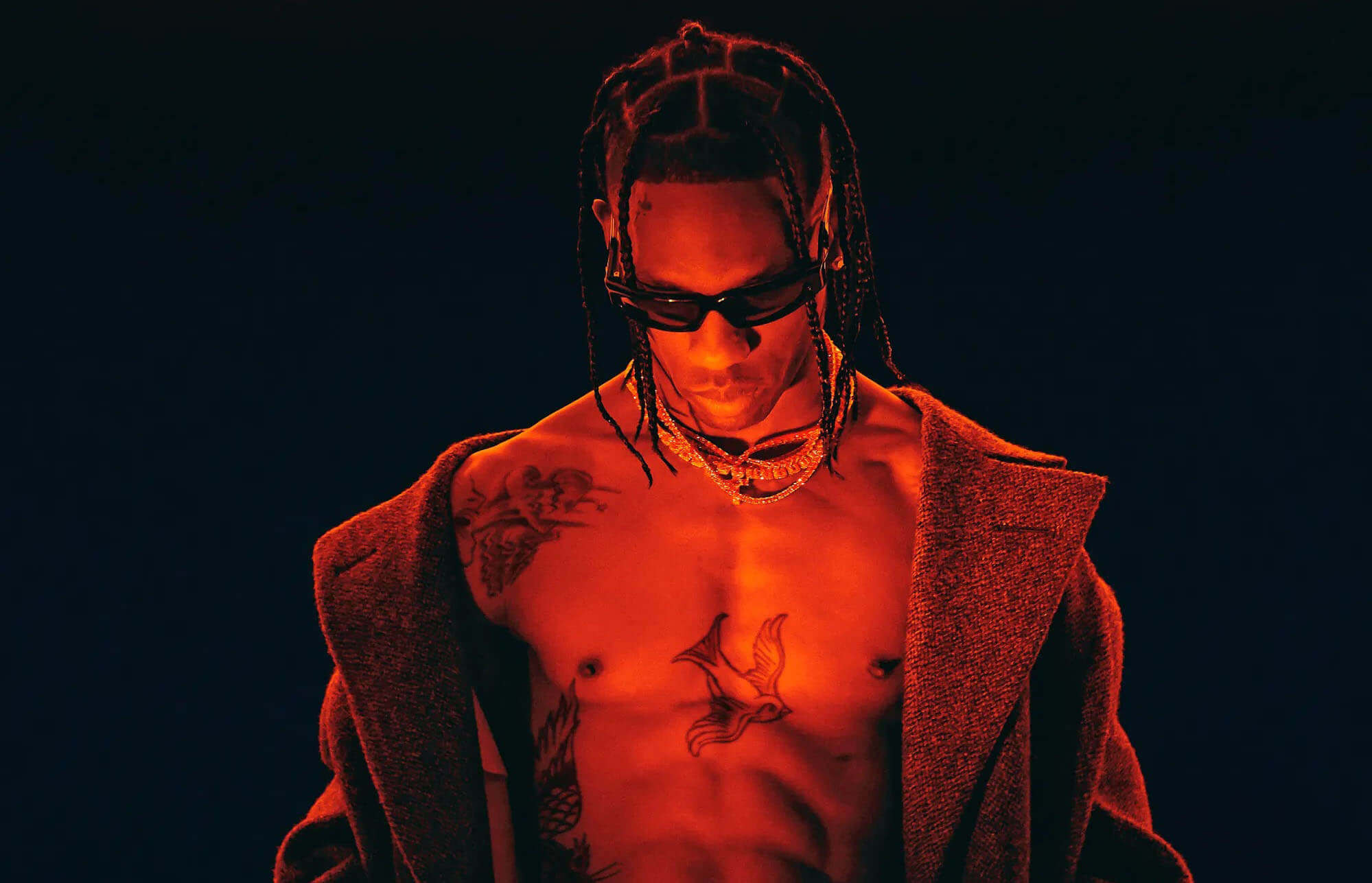 Part 2: Easy Way to Generate Travis Scott AI Voice
After introducing Travis Scott, it is time to share how to make your own Travis Scott ai voice, using an easiest way. Maybe you have heard of or used voice generators such as Uberduck and Fakeyou, but the tool I want to share is no worse than them.
TopMediai is one of the first websites to focus on providing online AI services. In order to meet the public's demand for AIGC content creation, TopMediai has launched a series of AI tools, such as AI voice generator, ai voice cloning, ai song cover generator and more audio and photo tools.
Here if you want to generate Travis Scott ai voice, Text to Speech is suits you. With 3200+ realistic high-quality voice models, you can enter any text and have it read in Travis' voice in different emotions and 70+ languages.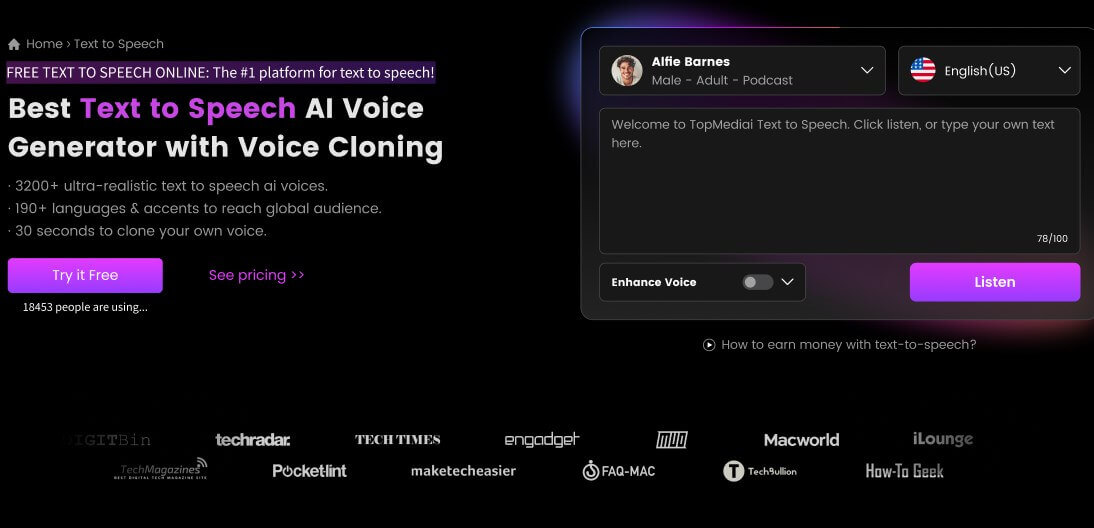 Easy steps of using Travis Scott AI Voice Generator:
Step 1: Open TopMediai Text to Speech tool.
Step 2: Enter your desired text into the text box provided and select the Travis Scott AI voice from the available options or Choose in the "Rap" categoty or search on the searching box.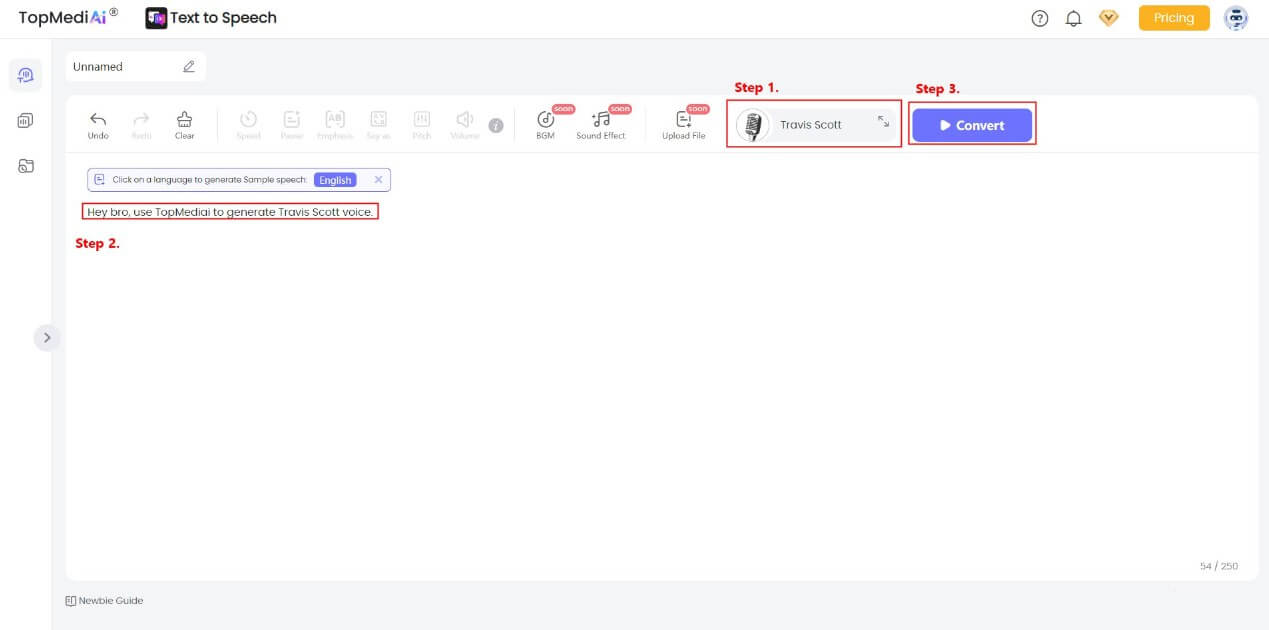 Step 3: Adjust the speed, pitch, and volume of the voice to your desired settings.
Step 4: Click the "Convert" button to generate your Travis Scott AI voice audio file.
3200+ voice models and 70+ languages and accents supported.
You can adjust the speed, tone, pitch and other parameters of your generated voices.
TopMediai only offers high-quality output, whether free or paid plan.
Different plans to meet your diverse needs.
BGM and sound effects coming soon.
All-in-one online voice generator, without download.
What can you get after joining in TopMediai Text to Speech Vip Plans?
More characters, licenses of all voice models, voice cloning and more.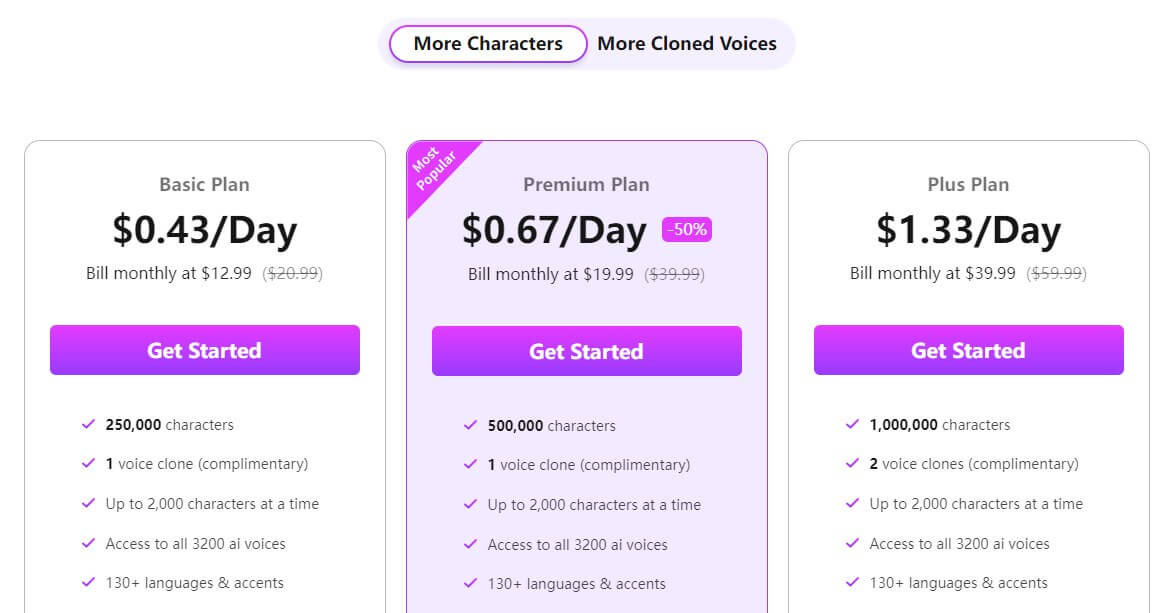 Join us now >>
Part 3: What happened with Travis and Kylie?
Travis Scott was in a relationship with Kylie Jenner, a reality TV star and makeup mogul. In 2017, they began dating.
In February, 2018, their first daughter, Stormi Webster was born.
In 2019, they were seen attending events separately, it seems that they are broke up.
In 2020, they have been spotted together again on several occasions.
In 2023, Kylie Jenner and Travis Scott fourth reportedly broke up after celebrating the holidays.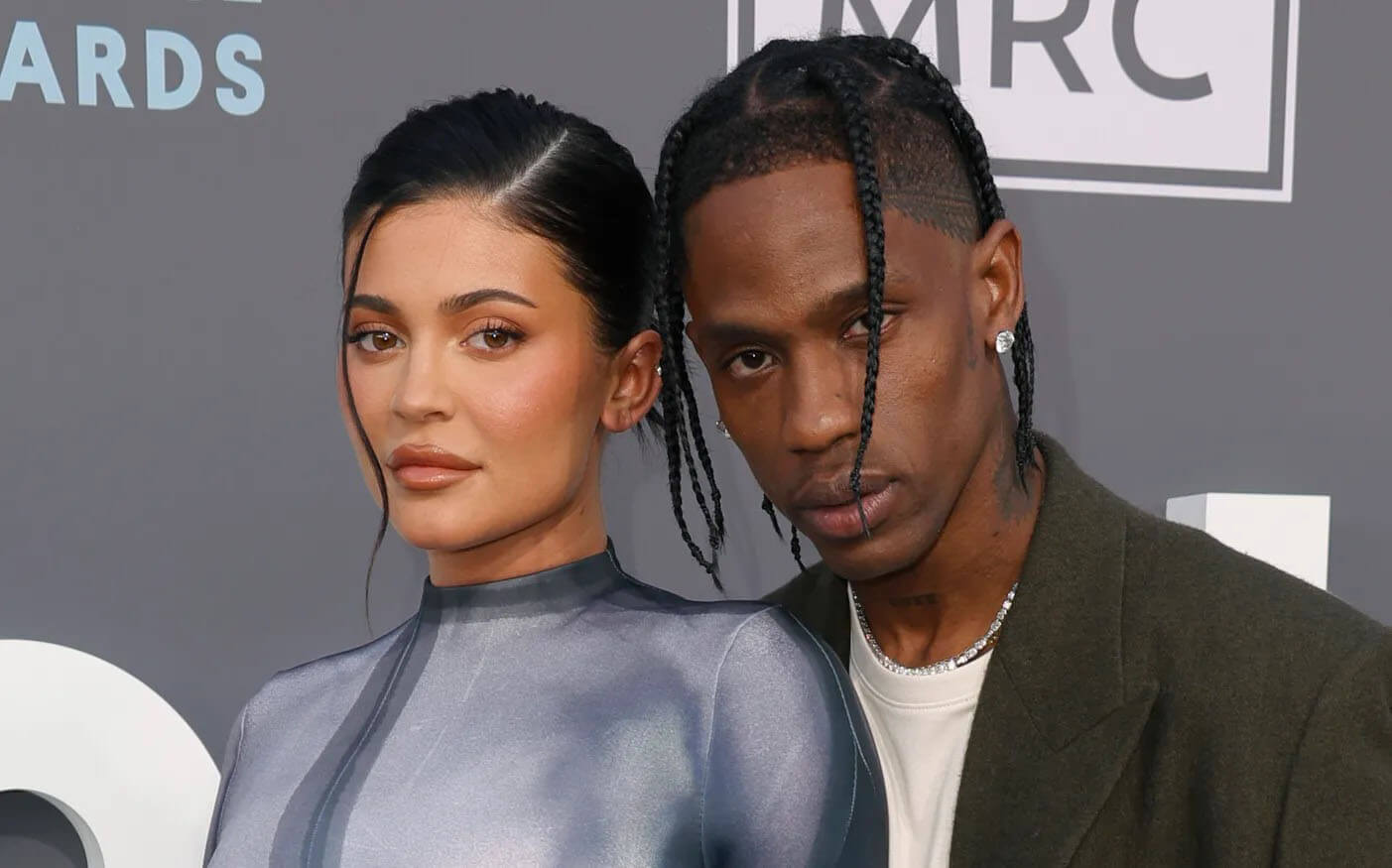 Part 4: FAQs about Travis Scott AI Voice
1 What brands did Travis Scott create?
Travis Scott is known for his collaborations with various brands in the fashion industry. He has partnered with several brands to create limited edition capsule collections, including Been Trill, Diamond Supply Co, Bape, Ksubi, Helmut Lang, and Maharishi. He has also collaborated with Fortnite for a virtual concert. In 2017, he launched his record label, CACTUS JACK RECORDS, with which he signed several collaborations.
2 Why is Travis Scott so popular?
His rise to fame stemmed from his distinctive musical style and captivating live shows. As reported by American Music, Travis seamlessly merges traditional hip-hop with rap, fostering a loyal fan following. His onstage energy is electrifying, marked by a genuine connection with the audience, as he consistently exudes unwavering enthusiasm throughout his performances.
3 What is the features of Travis Scott's voice?
Travis Scott's voice, characterized by its Auto-Tune enhancement, versatile range, adept ad-libbing, and emotive energy, creates a distinctive and futuristic sound that sets him apart in the music industry.
ConclusionMore and more users are join in TopMediai Text to Speech, with it you can create your own Travis Scott ai voice for dunbbing, shooting videos or other purposes. Also there are many other useful tools waiting for you, like voice changer, ai song generator. Let the Travis Scott voice generator opens up your AI World, making more fun and useful works for you.