Using voice changers is fun and exciting because you can enhance your content and make more interesting pranks. There are many different voice changers available in the online market. Some of these tools are free to utilize, while others are paid.
These voice changers tools are used for multipurpose. Most voice changer tools are used by online companies and firms who cannot speak in a proper English accent, and these voice changer AI tools help them in communication.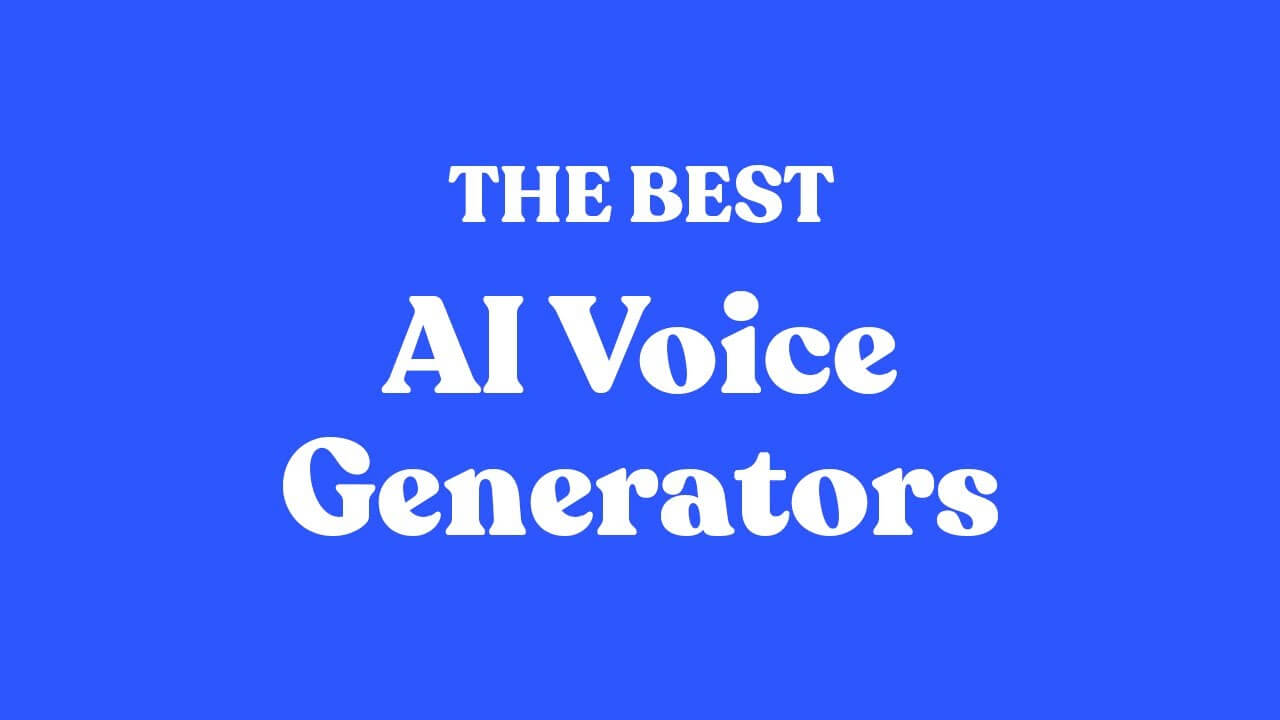 In this guide, we will discuss AI voice changer tools that make your artificial voice into a realistic voice by auto-enhancing it.
Part 1: What Makes a Good AI Voice Changer?
AI voice changer apps and tools have been widely used globally, and in recent years, their usage has increased significantly. There are multiple reasons behind it. Usual AI voice changers were only used for fun and primarily for communication in co-op online games.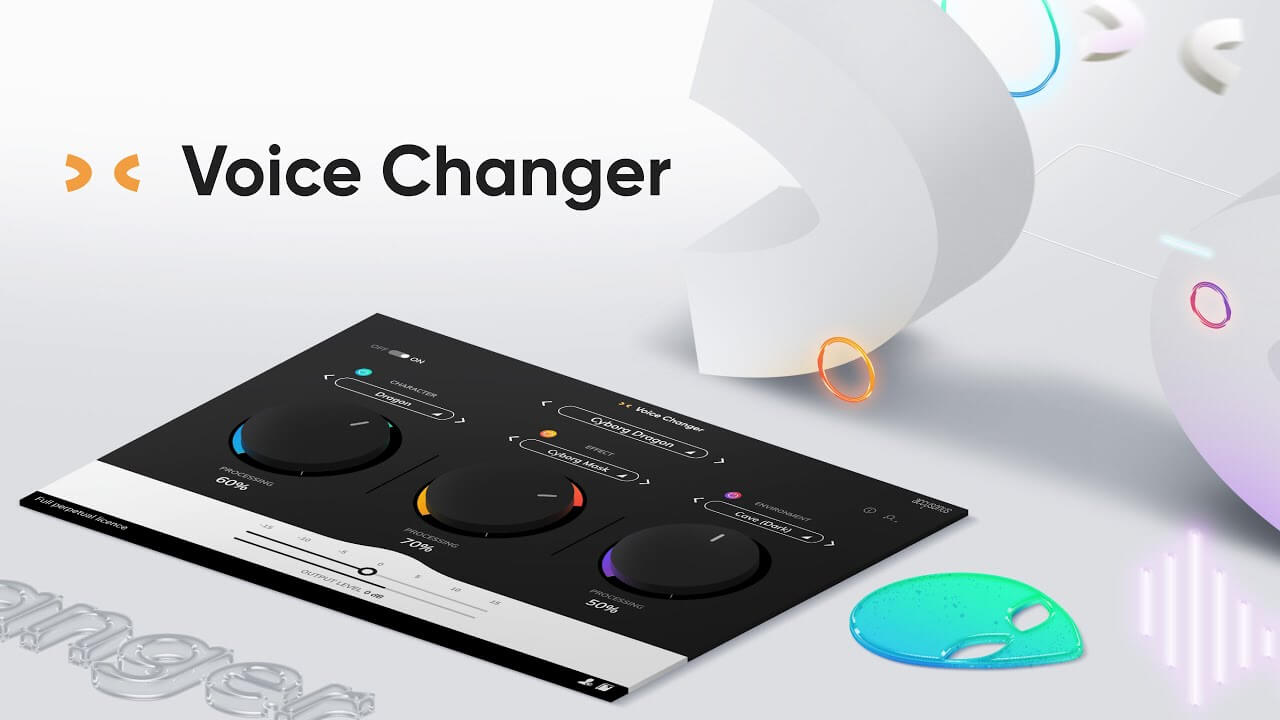 With time and the increasing usage of AI voice changer apps, developers have enhanced their voice changers. Now voice changer ai tools are used to crack some real deal and are high-level deep fakes. Instead of hilarious sound filters, you can also find professional sounds created by professional artists in the original accent.
More than 30% of YouTube channels utilize AI-created voices because now, AI voice changer apps and tools provide realistic sounds with the original language accent.
Part 2: Things to Consider When Choosing a Good AI Voice Changer
In the past few years, many voice changer AI tools have been introduced in the market, but only some voice changers qualify as excellent. You should check a few things before using an AI voice changer or consider it a good one.
Q1. How many quality sounds are provided by the voice changer?
Q2. Are the provided sounds in the original accent classified as real AI voice changer?
Q3. How long can AI convert your sound into your desired sound effect without losing the pitch and frequency?
Q4. Does the voice changer AI app provide you a free trial before charging you the amount?
Part 3: AI Voice Changer Recommended 2023
Here are four top-rated and realistic AI voice changer tools that will endow you with the best voice changer experience.
1. TopMediai Online Voice Changer
One of the best AI voice changer tools available on the internet is TopMediai. TopMediai is a web-based tool that you can use on Mac and Windows. TopMediai uses AI to enhance the quality of your voice; even if you upload the pre-recorded file, you will get the same quality result and output.
The best thing is that it is a real-time changer and can be used while playing games and streaming. It the many different features and an audio enchasing option for its users.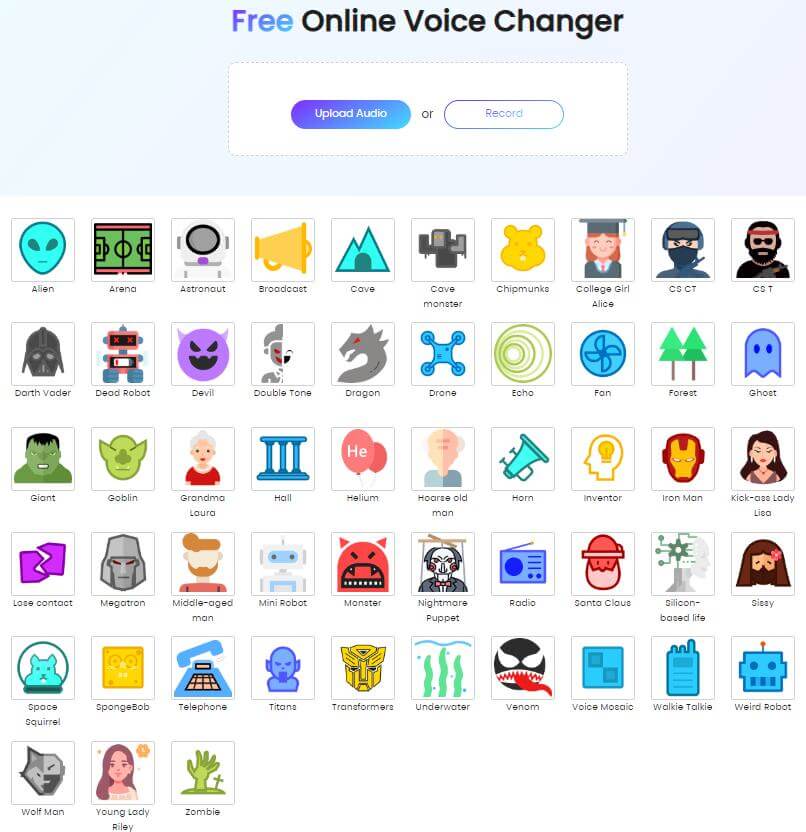 How to Steps:
Step 1. Either upload your audio file or use the mic to record your voice in real-time.
Step 2. Click an voice icon below to listen.
Step 3. If you're satisfied about the voice change, you can download it for free directly.
Step 4. If you want to change it into another voice, click the fork in the upper right corner and then click a new voice as you like.
Key Features
TopMediai is a life-like and real-time AI voice changer that users can use during gaming or communication.
It supports all major audio formats.
Your privacy is their priority, so all your data is safe and sound.
All your audio files are modulated in high quality, ensuring the highest possible level of fidelity.
Pros
The UI is simple and easy to use.

You don't need to watch any tutorial video.

Large-sized files allowed.

Free to use.
Cons
You may not find all voices in pure accents.
Pricing:
This voice changer AI tool is 100% free.
User Rating:
4.8 our of 5.
2. Murf. Ai
If you want to create an authentic studio-enhanced sound in the blink of an eye, then Murf.aiis the best voice changer AI tool you will ever need. You can use Murf.ai to create the auto-tuned sound for casting podcasts.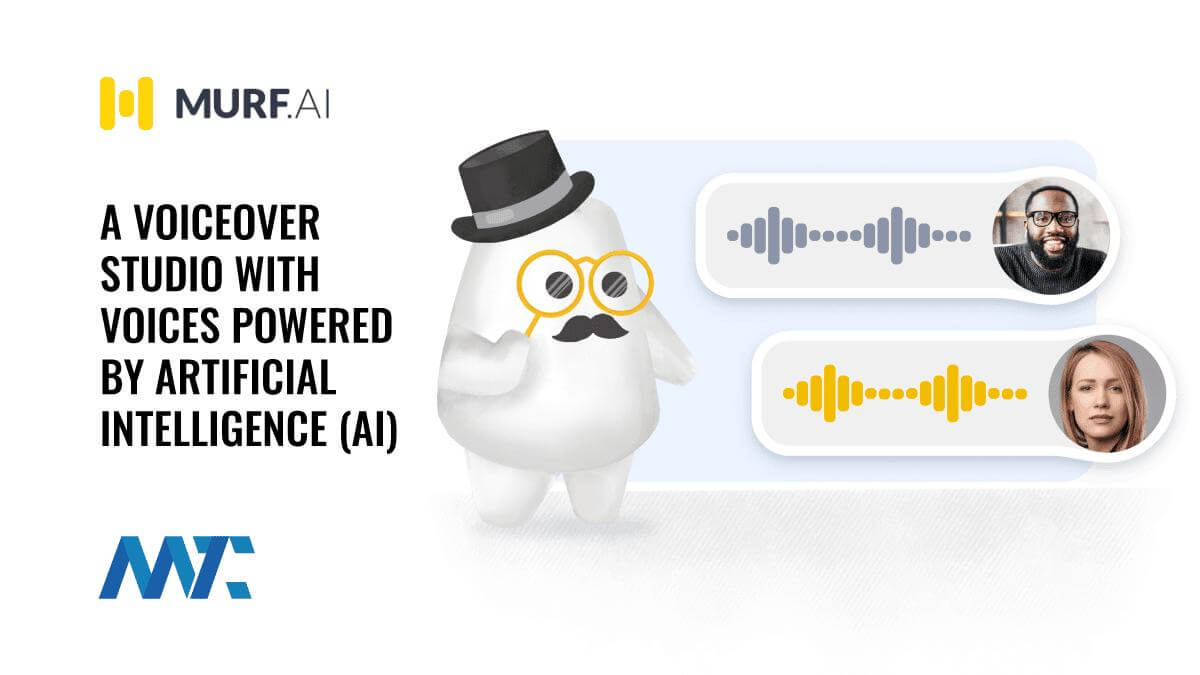 This is the best voice changer AI tool so far, providing you with many different soundtracks and voice tones. You create and deeply customize the sound according to your desire or your profession, such as marketer, Author, Animator, etc. Murf.ai provides everything under one roof.
Key Features
It provides the user with the genuine artist soundtracks.
You can have complete control over your voice tone and sound.
It allows the users to customize their sound or AI voice changer sounds to time it perfectly according to their needs.
Along with real-time voice change, it also provides the feature of text-to-speech.
You can create an image slide or a presentation using the language's original accent.
Pros
It offers you a discount on annual purchase.

Easy to use and provide HD quality output.
Cons
It is expensive for the individual user.
User Rating:
4.5 our of 5.
3. Resemble.ai - Real-time Live AI voice changer
Resemble.ai is considered to be one of the best real-time voice changers according to its rating and user experience. The cool thing about Resemble.ai is that you can add it to any social platform like discord or any game that allows users to use built-in micro.
It also gives the perk of creating your own Ai voice and altering it according to your situation. You can also use their library's existing voices and soundtracks.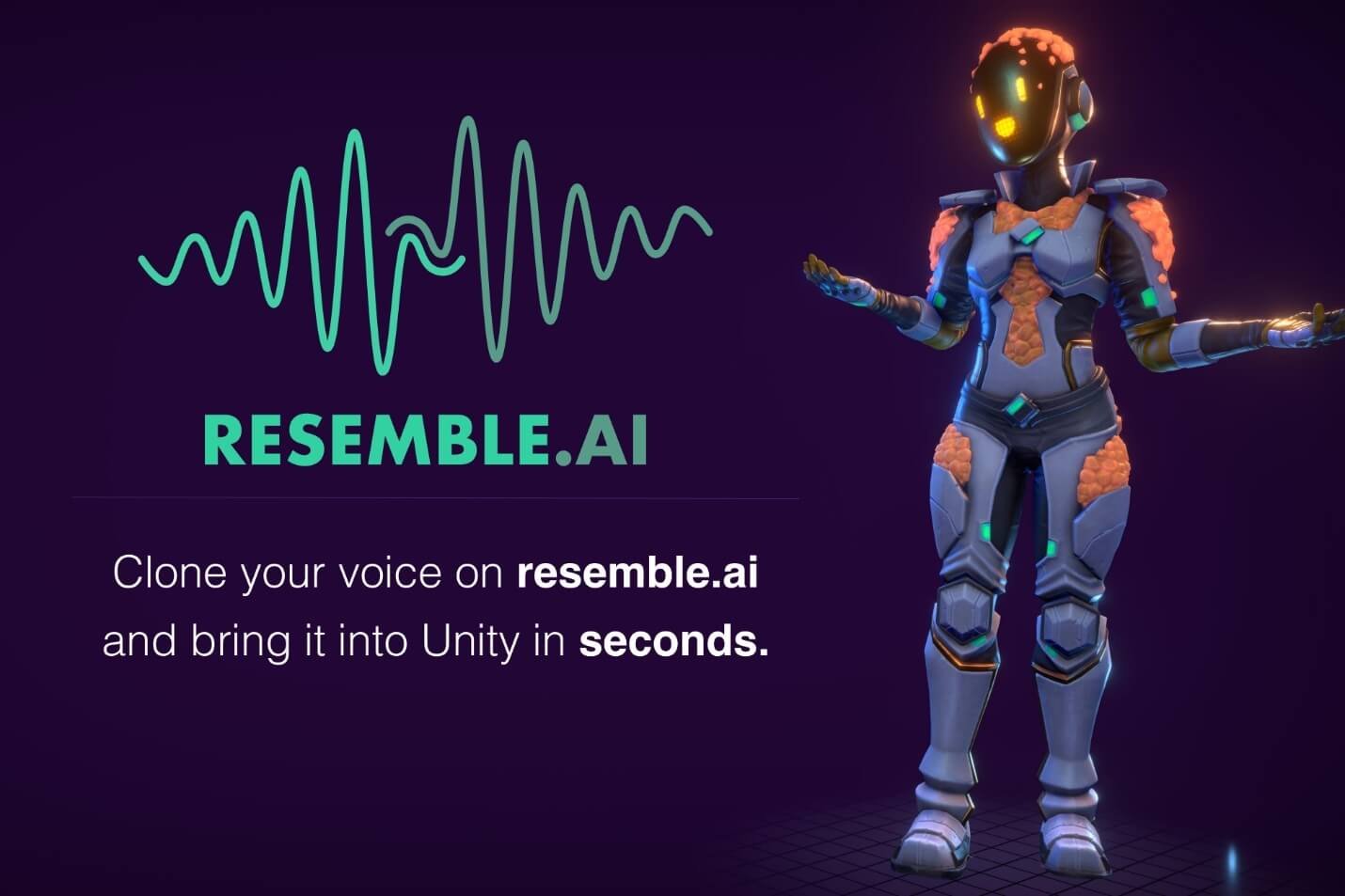 Key Features
You can customize any available soundtrack according to your need with the help of their speech-to-speech engine.
It allows the users to use the Ai realistic voice on different applications like Discord, Google Meet, Twitch, etc.
It enables users to create unique and identical sounds using their editor.
You can convert a single audio file into different sound effects and voices.
Allows the user to create an ad campaign based on the ad AIDA format dialog.
Pros
You can request the demo version before you move on to the paid version.

They provide you with the basic training to use their AI voice changer.
Cons
It is costly and isn't a good fit for the individual user.
User Rating:
4.0 our of 5.
4. iMyFone MagicMic – Realtime Voice Changer Software
Here is the most used voice changer AI tool that will overhaul your experience using voice changers. iMyFone MagicMic will double your fun by providing extraordinary features and perks.
The only AI voice changer that provides its user with over 130 different sound effects and voice skins. If you are looking for something that gives you a hot library of different sound effects and an advanced editor to customize every sound according to your desire, then MagicMic will be your best shot.

Key Features
You can easily change or add the sound effect to auto-tune and enhance all your voice or recordings with just a single click.
Supported on a lot of social media platforms and games.
Hundreds of voice skins are available for you to use to create a unique sound.
It supports almost all formats of video and audio.
You can use the AI voice changer in live meetings or live streaming.
Pros
It is available for Windows and iOS devices.

Provide you with the best editor to customize the sound.
Cons
It is a paid tool, but you can try it for free for.
User Rating:
4.2 our of 5.
Part 4: FAQs About AI Voice Changer
1 What is the most realistic voice changer?
There are many realistic AI voice changer tools and apps that you can use, and 4 of the best ones we have mentioned in this article with their features and perks.
2 Is There a Real-life Voice Changer?
Of course, many voice changer AI apps and tools pride themselves in having multiple and generic life-like voice profiles that you can use. These tools generate the most voiceovers you listen to on social media.
3What is the Recommended AI Voice Changer Online in 2023?
There are several websites where you can find an AI SpongeBob voice changer online, such as TopMediai, Voice Changer .io, FakeYou, Uderduck and more. These tools help you input text and generate it in SpongeBob's voice.
We recommend TopMediai for 2023 due to the many great features mentioned in the above sections. Please read that section and get to know why it is so good.
Conclusion:
We hope you have enough information about AI voice changer tools from this list and make a good, informed decision. What we do recommend here is use TopMediai voice changer ai to make you voice more fabulous with interesting meme sounds and voice filters.
But if you asked our personal opinion on this matter then we will suggest you go for the TopMediai where you can get access to the custom sound library without spending any money.