Kurt Cobain's voice was a defining feature of the grunge rock movement, with its raw power and emotional intensity. Whether you're a musician looking to experiment with new sounds, a fan who wants to relive the magic of Nirvana, or a tribute band seeking an authentic Kurt Cobain sound, the Kurt Cobain Voice Generator is the perfect tool.

Now, with it, you can recreate the iconic sound of Nirvana's frontman and infuse your music with the same passionate spirit. Let's get started!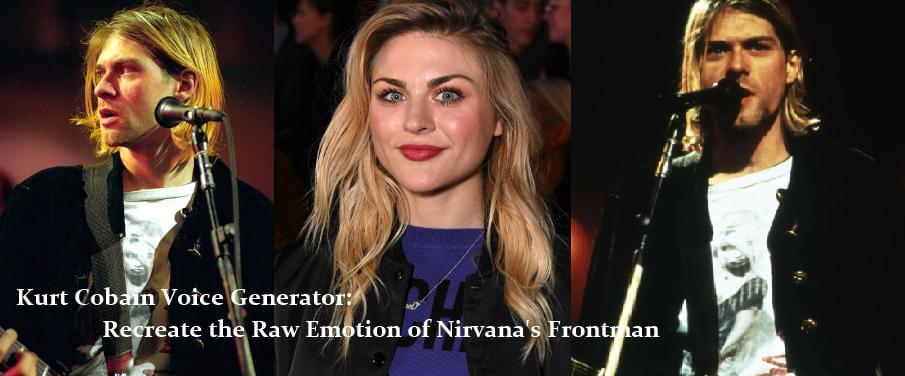 Part 1: Who is Kurt Cobain?
Kurt Donald Cobain (1967-1994) was an iconic American musician, best known as the founder, lead vocalist, guitarist, and primary songwriter of the grunge band Nirvana. Born in Aberdeen, Washington, Cobain formed Nirvana in 1988 and gained fame in the 1990s with their groundbreaking albums 'Nevermind' (1991) and 'In Utero' (1993).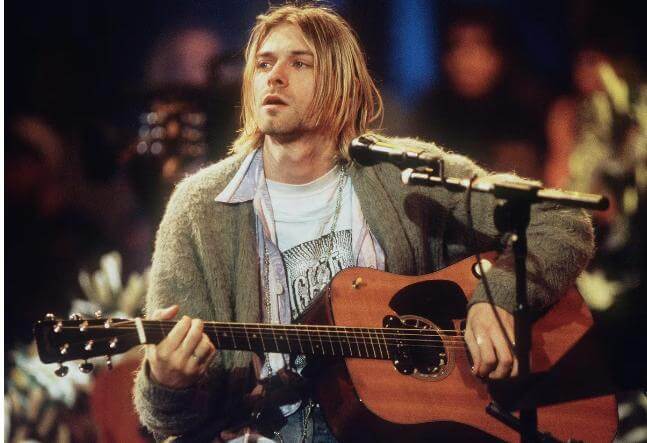 Despite his immense talent, Cobain faced numerous personal struggles, including alcohol and drug addiction, and a tumultuous marriage to fellow musician Courtney Love.

Tragically, Cobain's life was cut short when he committed suicide at his home in Seattle on April 5, 1994. His music and legacy continue to influence and inspire artists around the world.
Part 2: Facts about Kurt Cobain's Voice
Kurt Cobain was the lead singer and guitarist of the iconic grunge rock band Nirvana, which rose to fame in the early 1990s. One of the defining characteristics of Nirvana's sound was Cobain's distinctive voice, which was raw, emotional, and filled with an intense sense of passion and pain.

Cobain's voice was often described as "raspy," "gritty," and "anguished," and it was a perfect fit for Nirvana's introspective and intense lyrics. He had the ability to convey a wide range of emotions through his vocals, from anger and frustration to vulnerability and despair.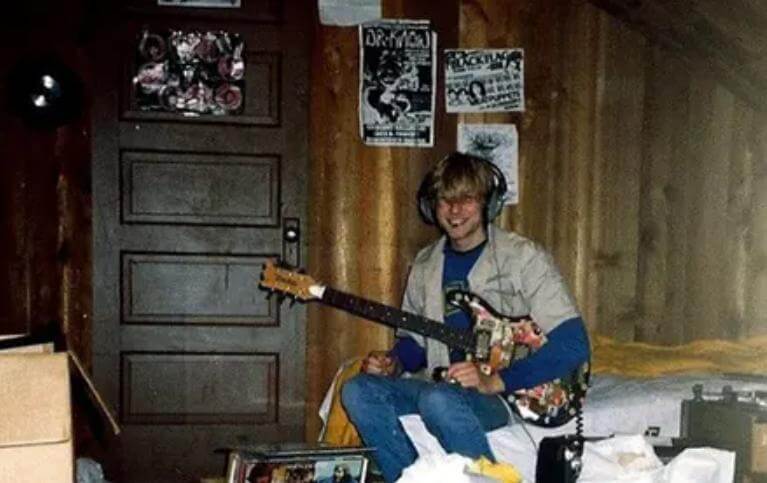 Despite his untimely death in 1994, Kurt Cobain's voice continues to inspire and influence musicians to this day. His unique style and sound have been emulated by countless singers and bands, and his legacy as one of the greatest vocalists in rock history remains secure.
Whether you're a die-hard Nirvana fan or just appreciate great rock music, Kurt Cobain's voice is sure to leave an impression.
Part 3: Where to Get Kurt Cobain's Voice?
TopMediai text to speech is an innovative online tool that offers a wide range of voices and languages to choose from. With over 3200 AI voices and support for over 70 languages, TopMediai is a powerful tool for creating high-quality audio content for a global audience.

Whether you're a content creator, marketer, or simply someone who enjoys listening to audio content, TopMediai has something for everyone.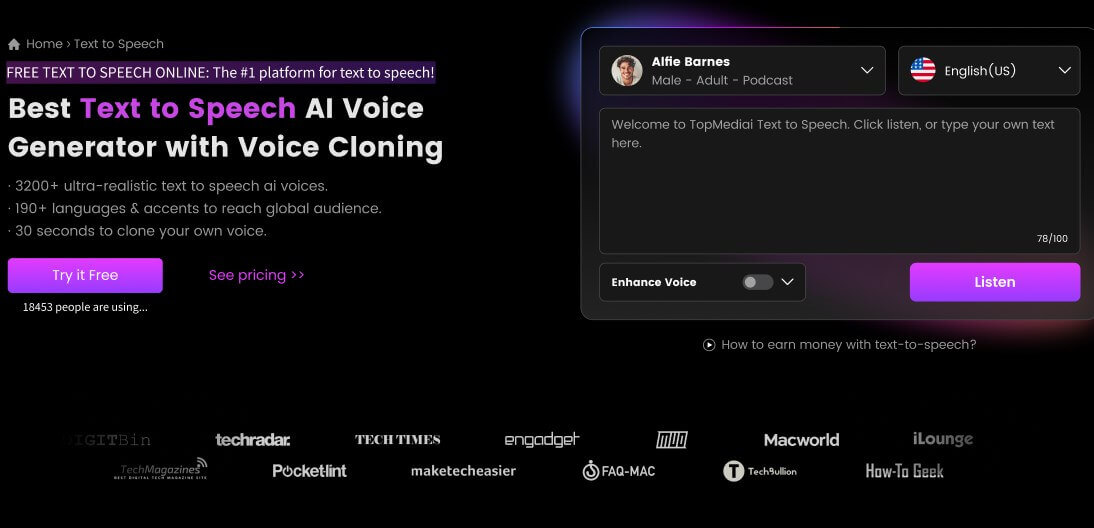 How to Make Kurt Cobain Text to Speech Voice:
Step 1: Visit the TopMediai text to speech to get started.
Step 2: Enter your text which you want to convert into Kurt Cobain's voice.
Step 3: Select Kurt Cobain directly in the type Musicians.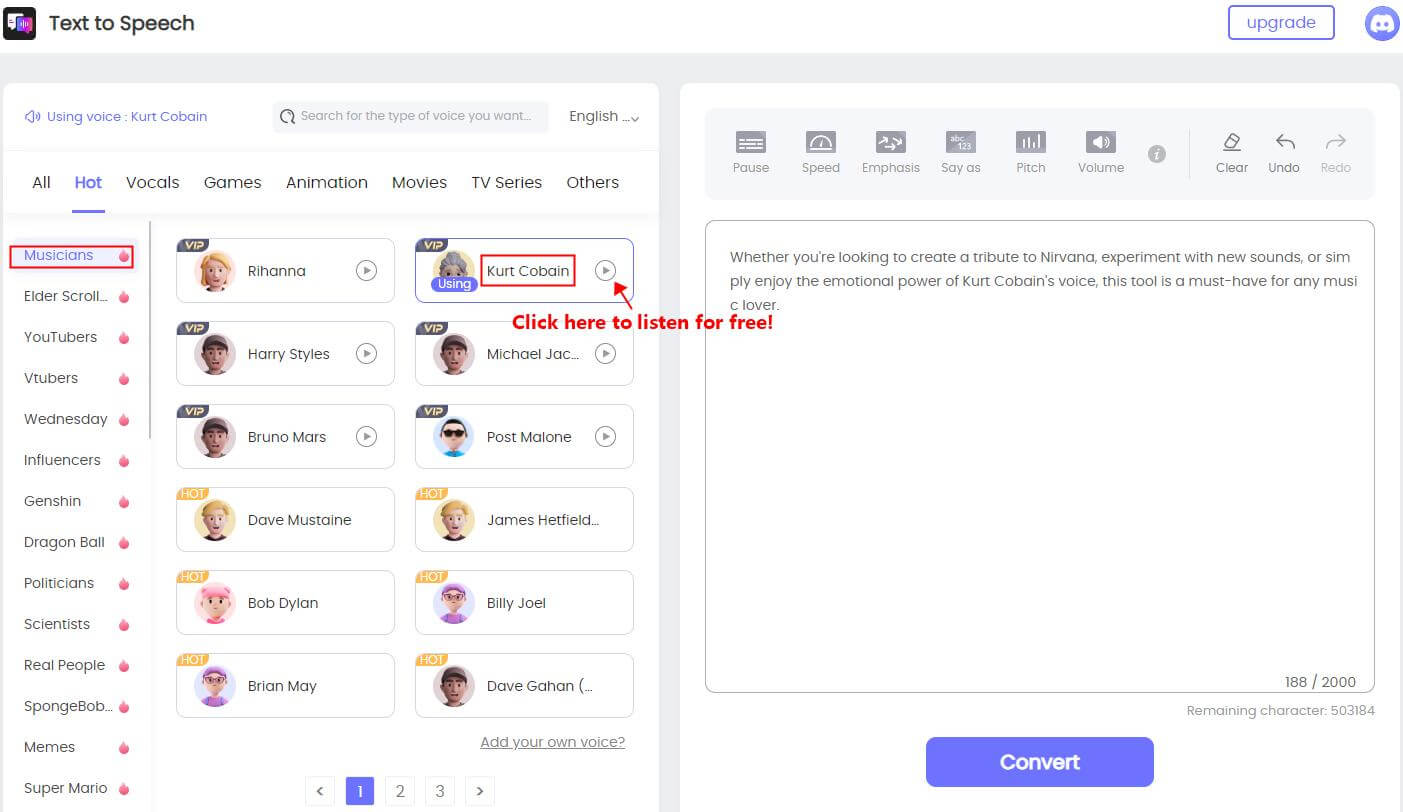 Step 4: Click Convert once everything settled down.
Step 5: Now download your file and enjoy your own Kurt Cobain voice!
Multiple celebrity voices supported.
Users can personalize the speech speed and tone to their liking.
Perfect solution for content creators, marketers.
Users can take advantage of this service for free.
Soundboard.com is a versatile online platform that allows users to create, share, and enjoy audio clips and sound effects. With a vast library of over 500,000 sounds, the site offers a wide range of options for creating unique and compelling audio content.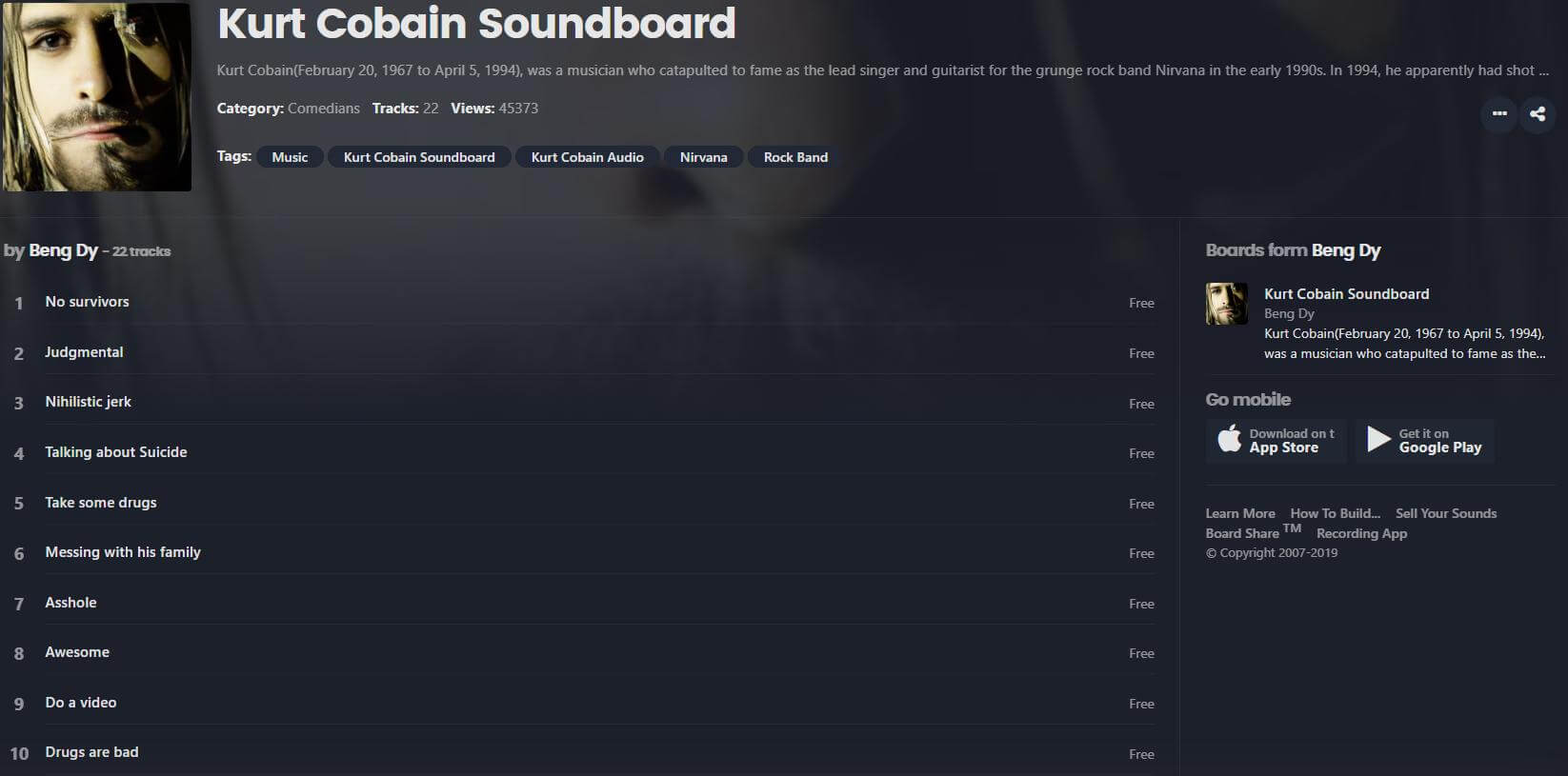 One of the standout features of Soundboard.com is its selection of celebrity soundboards, including one featuring the voice of the legendary Nirvana frontman, Kurt Cobain.
Mobile-friendly
Custom soundboards
Celebrity soundboards
User-friendly interface
Vast library of sounds
Part 4: Hot FAQs about Kurt Cobain
1 What was the cause of Kurt Cobain's death?
Kurt Cobain died on April 5, 1994, due to a self-inflicted gunshot wound to the head. His death was ruled a suicide.
2 Was Kurt Cobain's stomach pain ever diagnosed?
Cobain struggled with a persistent stomach problem that doctors were unable to diagnose. The pain was aggravated by stress and bad eating habits, but the exact cause remained unknown.
3 What was Nirvana's breakthrough album?
Nirvana's breakthrough album was "Nevermind," released in 1991 [3]. The album's success propelled the band to fame almost overnight.
4 Who directed the documentary "Cobain: Montage of Heck"?
"Cobain: Montage of Heck" was directed by Brett Morgen. The documentary contains 85% previously unseen footage, 200 hours of audio, and 4,000 pages of diaries of Kurt Cobain.
Conclusion In conclusion, the Kurt Cobain Voice Generator is an exciting innovation that allows fans and musicians to capture the spirit of one of rock's greatest icons. Whether you're looking to create a tribute to Nirvana, experiment with new sounds, or simply enjoy the emotional power of Kurt Cobain's voice, this tool is a must-have for any music lover.

With its ease of use and exceptional audio quality, the Kurt Cobain Voice Generator is sure to be a valuable addition to your creative arsenal.