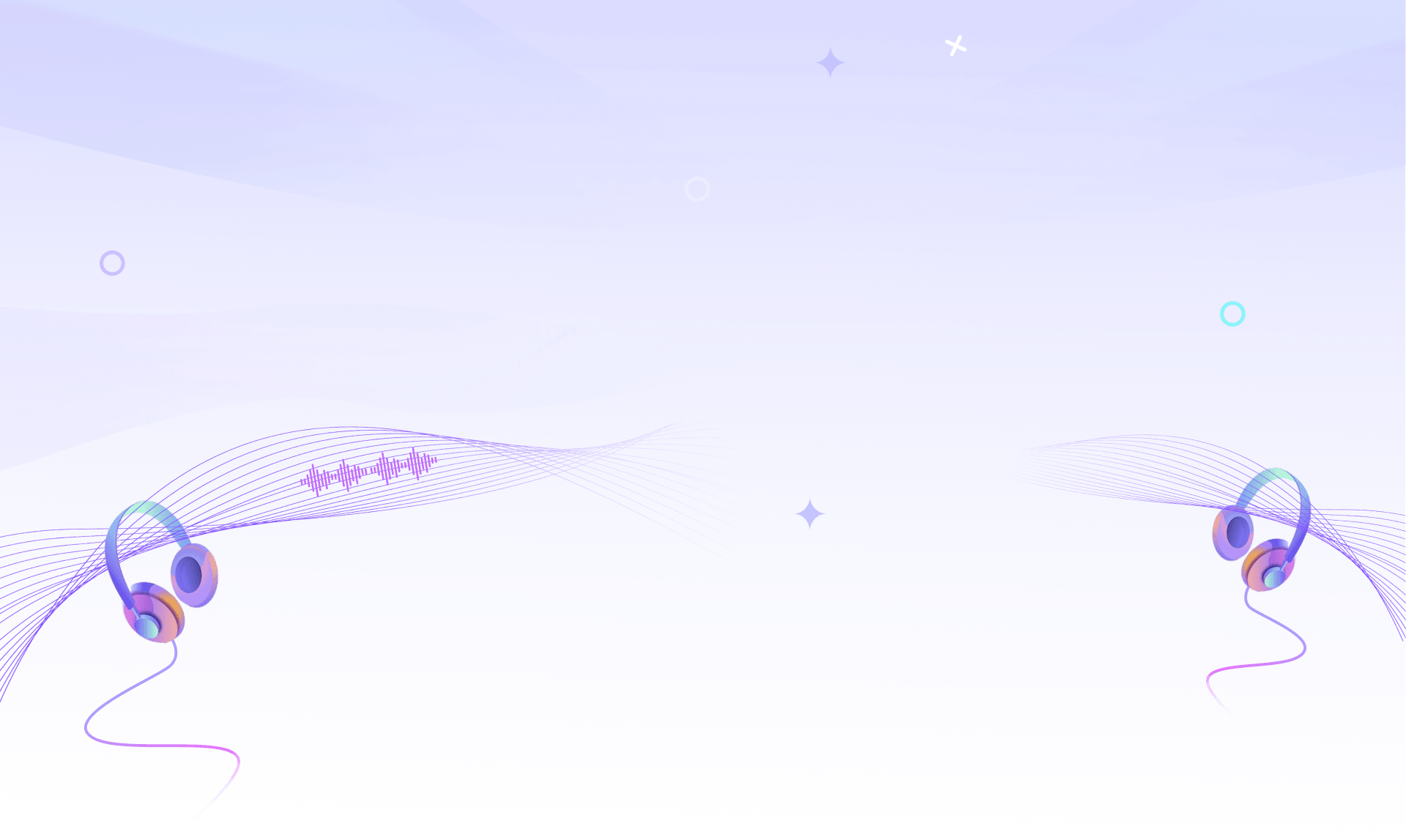 Realistic Voice Generator with
3200+ AI Voices Online
TopMediai Text to Speech Online is also an AI voice generator that allows users to generate realistic, human-like voices for fictional characters, chatbots, or virtual assistants. With our AI-powered technology, you can create unique and expressive voices that accurately reflect the personality and traits of your characters or your favorite celebrities.
Obama

Trump

Biden

Walter White

Morgan freeman

Kanye

Optimus prime

Spongebob

Yoda
Try More Ai Voices
Make Voiceover in
70+ Languages & Accents
Our text-to-speech (TTS) voice generator TopMediai Text to Speech Online is a cutting-edge tool that provides users with a diverse selection of 70+ languages and accents to choose from. With this advancedtechnology, you can generate high-quality audio in multiple languages, including English, Spanish, French, German, Chinese, Japanses, Korean and many more.
English (UK)

English (US)

English (AU)

Japanese

Portuguese

Spanish (ES)

Hindi (IN)

French (FR)

Korean

German

Russian

Chinese
Explore More Languages
Application Scenarios of TopMediai Text to Speech Online
The application scenarios for TTS technology are diverse and can benefit a wide range of industries and individuals and use cases. Here are some common applications scenarios:
Business

Online Meetings

Education & Training

Audiobook & Broadcast

Personal Social Media

Audio Advertising
TTS technology can be used in the business world for various purposes, such as generating audio versions of reports, emails, or other written content for busy executives who don't have time to read them. It can also be used to create automated responses for customer service inquiries, and to train employees by creating audio versions of training materials.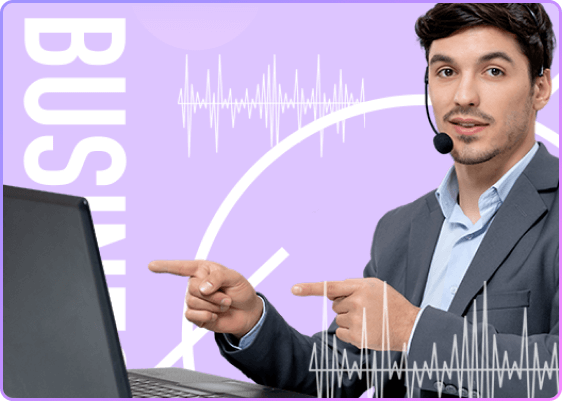 Text to speech technology can be used during meetings to create audio recordings of the minutes, which can then be distributed to attendees. It can also be used to generate spoken summaries of key points or action items during the meeting.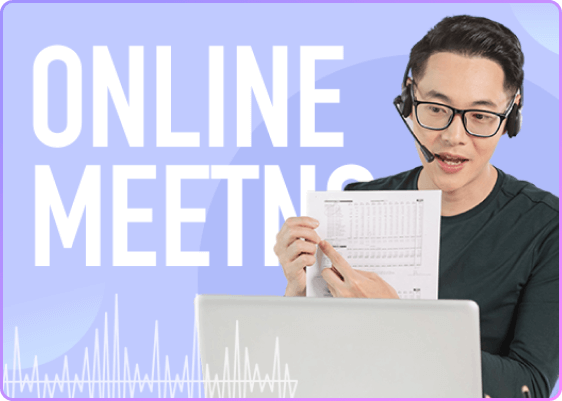 Education and training fields can use text-to-speech tools, such as converting text content to speech, so that educators can easily convert course material to speech and make it easier for students to understand. This can also be used for language learning and pronunciation exercises.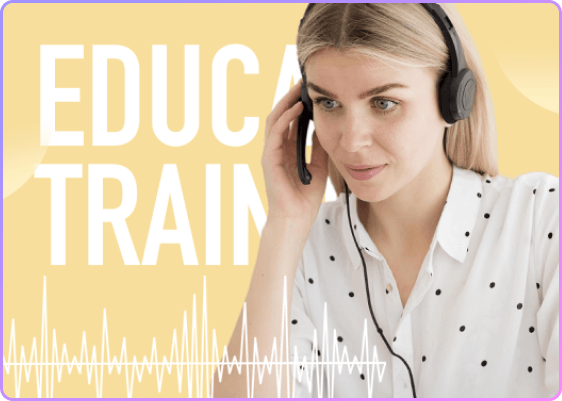 Using text-to-speech tools, publishers and authors can create audio versions of e-books and audio books that users can listen to while driving or running. This could improve the accessibility of ebooks and audio books, enabling more people to enjoy their content.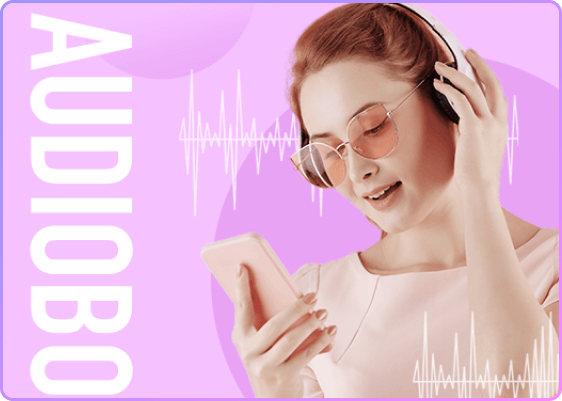 Users can use TTS tools to create interesting audio content, such as turning their own voice into the voice of famous characters such as Barack Obama and SpongeBob Squarepants, or using TTS tools to create birthday wishes for their friends,IVR/ phone messages, etc. Social media celebrity bloggers can use text-to-speech tools to create interesting voice clips, such as comic dubbing, song clips, funny sound effects, Tik Tok/Youtube videos, narrator videos, and more. This can be used in social media, short video platforms and other entertainment situations.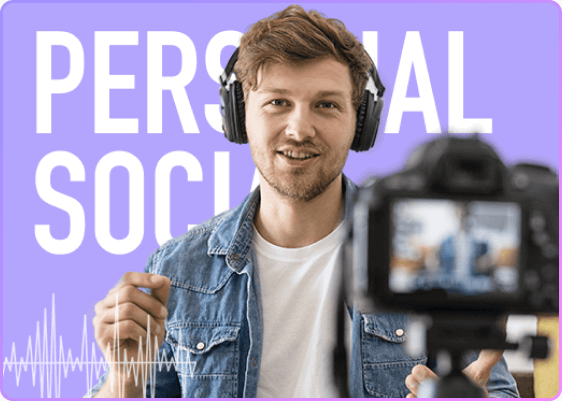 Businesses can use text-to-speech tools to create marketing ads, for example, by turning the voice-over voice of a product AD into another interesting sound that appeals to them.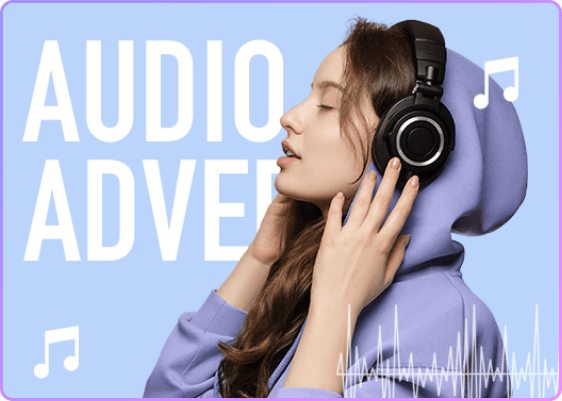 Why Choose TopMediai
Text to Speech Voice Generator?
Text to speech technology offers a range of benefits that make it a valuable tool for many individuals, organizations, and industries. By leveraging deep learning technology, TopMediai Text to Speech Online facilitate natural and quick text to speech voice generation with just one click.
Time and Money-saving

TopMediai TTS can save time and effort by allowing users to listen to written content more quickly than reading, especially for lengthy or technical documents. It can be a cost-effective alternative to hiring voice actors or creating audio recordings for certain applications

Convenience

Using TopMediai Text to Speech can be a convenient way to consume written content when reading is not practical or possible, such as when driving, exercising, or multitasking. Notably, there is no need to download a text to speech voice generator, instead, you can use it online.

Multilingual Support & AI Voices

TopMediai Text to SPeech can support 70+ languages and accents, making it a useful tool for people who need to communicate or interact with others who speak different languages. 3200+ expressive ai voices are here waiting for you, like character ai voices, rappers or politicians.

Customization

TopMediai allows users to customize the speed, tone, volume, pitch and accent of the generated speech, which can be useful for personalizing the listening experience. And it can be used for automating certain tasks, such as generating speech for voice assistants, chatbots, and IVR systems.

Explore More about TopMediai Text to Speech Online
What are the benefits of AI text to speech?

The benefits of AI Text to speech include accessibility for people with visual impairments, the ability to generate natural-sounding human-like voices, and cost-effectiveness and efficiency for generating high-quality audio content.

AI voice, also known as synthetic voice or text-to-speech (TTS) voice, refers to the use of artificial intelligence (AI) and machine learning (ML) technologies to generate natural-sounding human-like voices from text input. AI voice technology allows computers and other digital devices to speak out loud, converting written words into spoken words with intonation and cadence similar to a human voice.

How does text to speech work?

Text-to-speech (TTS) technology converts written text into spoken words using computer software. The text is analyzed and processed using linguistic rules to determine pronunciation, and the speech is generated using pre-recorded audio clips or synthesized on the fly using machine learning algorithms. The synthesized speech is then output through a speaker or audio device.

Can I convert text to speech in different languages?

Of course you can. TopMediai Text to Speech Online support 70+ global languages choices.

Can I add pauses in my voice over?

Yes, of course. While you are using our text to speech generator, click on the part of the written text where you would like to add the pause. Now, click on 'Add pause' and select the pause time by using preselected options or setting your own time.

Can I use text to speech voice for commercial purpose?

The answer to this question depends on the specific terms and conditions of the text-to-speech tool or service you are using. Some TTS tools or services may allow commercial use, while others may prohibit it or require additional licensing or fees. It is important to carefully review the terms of service and licensing agreements for any TTS tool or service you plan to use for commercial purposes. If you are unsure whether commercial use is allowed, you may want to consult with a legal professional or contact the software or service provider directly to clarify their policies. Additionally, if you plan to distribute or use the TTS-generated content commercially, you may need to obtain permission from the copyright owner of the original text, as well as any other applicable legal requirements.
Text to Speech Free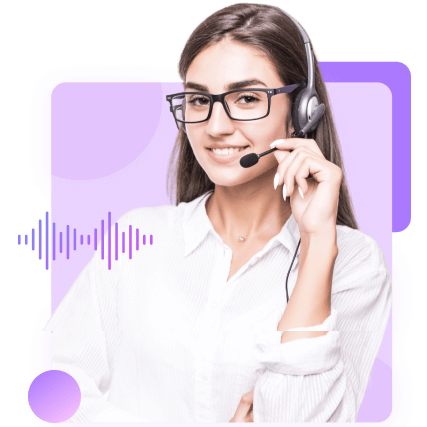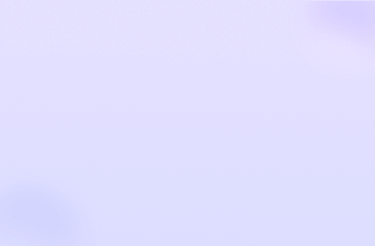 Discord
Join our Discord Community to Get More Tips about Ai Online Tools!