TopMediai's Online Tools to Unleash Your Imagination
TopMediai is committed to providing simple and efficient AI tools that save time and effort, especially for video creators. Try it today! More AI tools are on the way.
Our Star Products - Unlock more possibilities for video creation!
Allow us to unveil our two flagship offerings: the Text to Speech marvel and the AI Song Cover Generator. These two star products epitomize our commitment to creative innovation. Together, they exemplify the forefront of our product lineup.
Text to Speech
TopMediai Text to Speech Online employs 3200+ AI voices in 70+ languages and advanced ai algorithm to create lifelike text to speech audio. What is even more exciting is that you can create custom AI voice clones for unique voiceovers.
Try it Now >

AI Song Cover
Wanna create your own high-quality AI covers in your favorite artists' voice? Experience TopMediai AI Song Cover Generator and unlock a world of limitless musical possibilities!
Try it Now >

Why Choose TopMediai? The Perfect Choice for Your Content Creation!
With TopMediai, we can now produce content that is not only faster and more efficient, but also more personalized and engaging than ever before.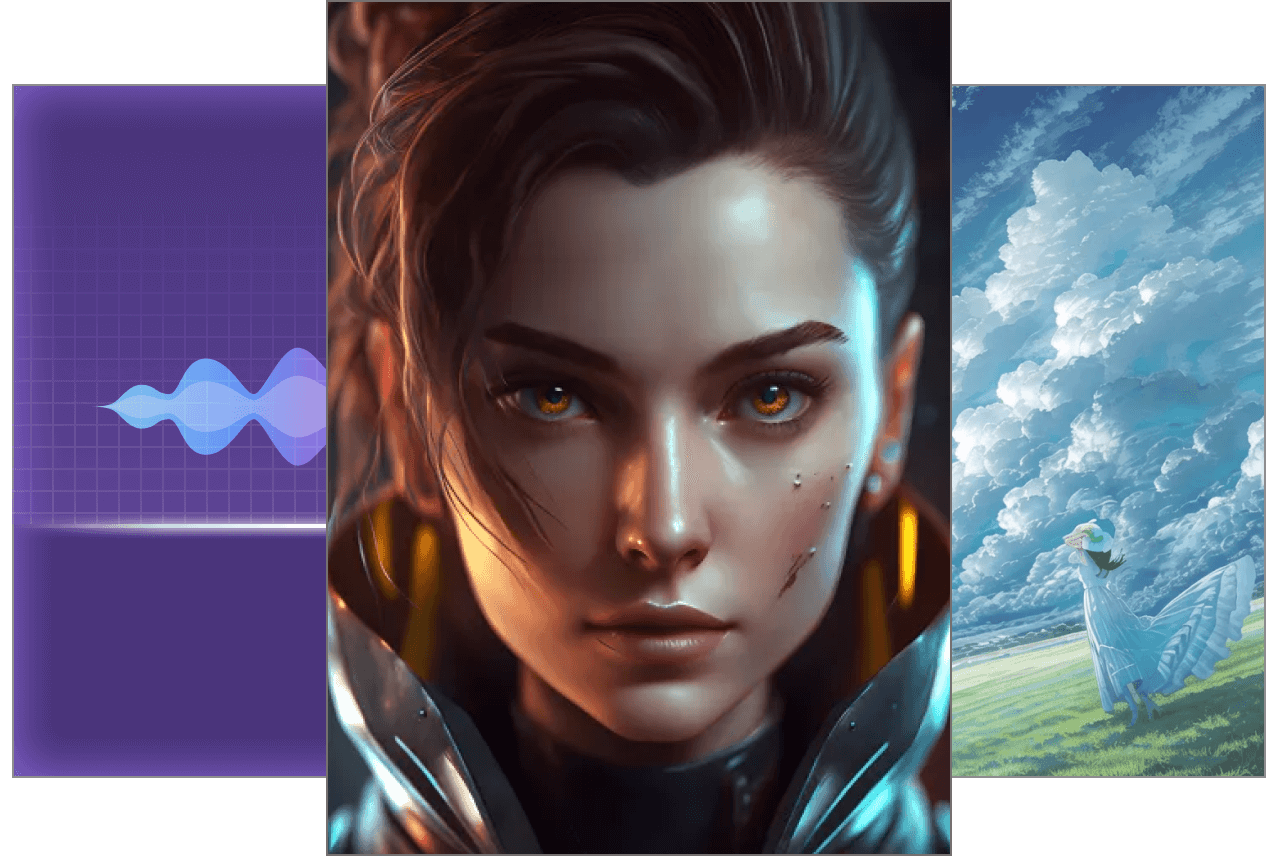 Multiple Online Tools

Advanced AI Technology

Fast Iteration

Regular Updates

User-friendly Interface

Data Privacy and Security
+

Countries Worldwide

M+

Global Users

+

Positive Media Tutorials

M+

Successful Generations
See what users say about TopMediai
Don't take our word for it. Check out the reviews of our devoted users.
TopMediai is a one-stop-shop for boosting productivity and efficiency!

Benjamin Grayson
TopMediai's AI-powered tools have revolutionized the way I work.

William Harris
I highly recommend this ai tool hub to anyone looking to streamline tasks.

Olivia Johnson
The user-friendly interface makes it easy to use!

Emma Williams
I've experienced noticeable improvements in my workflow.

James Ingram
TopMediai truly lives up to its name as a powerhouse of AI tools!

Victor Rogers
TopMediai is a treasure trove of AI online tools, offering useful applications.

Alexander Jenkins
The regular updates and new tool additions are so cool.

Ava Martinez
TopMediai's AI tools have elevated my content quality to a whole new level.

Anderson
Using TopMediai feels like having a virtual content assistant by my side 24/7.

Daniel Knight
Cut costs and boost efficiency with TopMediai's AI tools.

Isabella Thompson
It really elevates my content and economize my resources.

Henry Lawson
Trim costs, amplify output with TopMediai.

Michael Mitchell
Your go-to for content that's both savvy and stunning.

Mia Robinson
Time saved, money earned – thanks to TopMediai's AI edge!

Amelia Clark
Recommend TopMediai to fellow content creators.

Charlotte Adams
I really enjoy use topmediai's text to speech to make voiceover!

Harper Wright
Topmediai's ai cover helsp me a lot in boosting youtube followers.

Evelyn Hall
Its text to speech gives my content a engaging voice.

Abigail Rodriguez
The AI Art Generato makes every creation a masterpiece in seconds.

Joseph Owens
I can't believe how its ai cover generator takes my music to a whole new level!

Grace Scott
I prefer listening over reading, topmediai's tts is a game-changer!

Lily Foster
So amazing at its text to speech supporting 3200+ ai voices.

Samuel Parker
Its watermark remover really helps in removing unwanted objects.

Emily Davis
Its voicechanger is like a party trick in your pocket – gotta try it!

David Quinn
Topmediai's free voice changing is so impressive and amusing.

Chloe Harris
The voice effects in topmediai voice changer are so crazy, try it now!

Zoey Martin
My pics look slicker than ever with topmediai bg eraser.

Sophia Turner
I can remove and change the pic bg easily, now. Recommend.

Andrew Ross
Thanks to topmediai, my channel content has become more interesting.

Christopher
Hot Tips & Tricks about TopMediai's AI Tools

Text to Speech

AI Voice Generator

AI Song Cover

Voice Changer

Watermark Remover

AI Art Generator

Background Eraser