Want to make your selfies more vibrant, aesthetic, and beautiful? If you want to have those Instagram-perfect selfies, you must get out of the plain backgrounds, boring sceneries, and without-filters selfies.
You must know how to change the background of a selfie, replace it with more vibrant effects, backgrounds, sceneries, and edit to make your selfies look perfect. Therefore, we have listed the best solutions to change the background in selfies. You can decide better with a complete process to edit selfies and a pros & cons analysis of each tool. So let's get into it.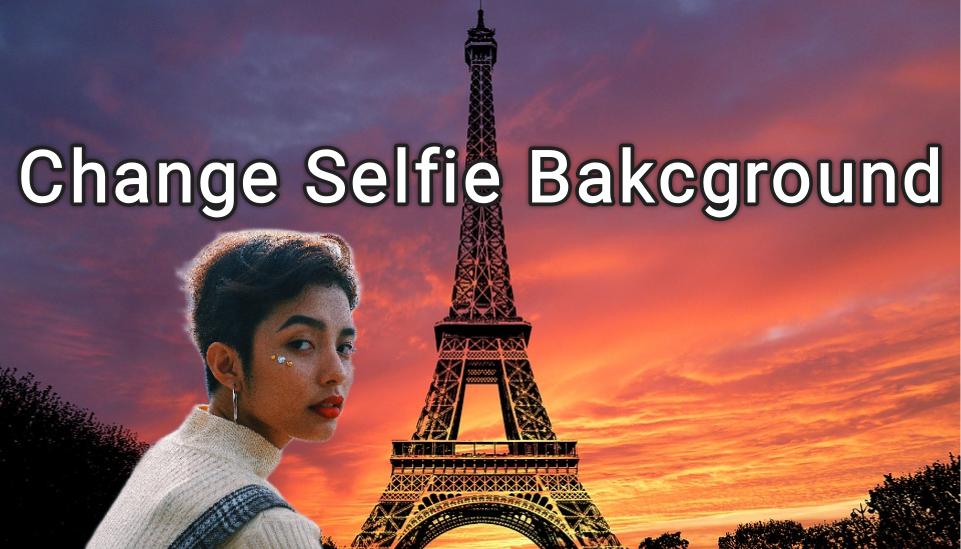 Web-Based Solutions
1TopMediai BG Eraser Online
Let's start with the easiest online tool to change selfie backgrounds without hassle. TopMediai BG eraser online is a platform that lets you change the background of a selfie or any other photo with AI technology. The web-based solution is all you need to do perfect edits of your selfies and replace the background with customized images, colors, effects, etc.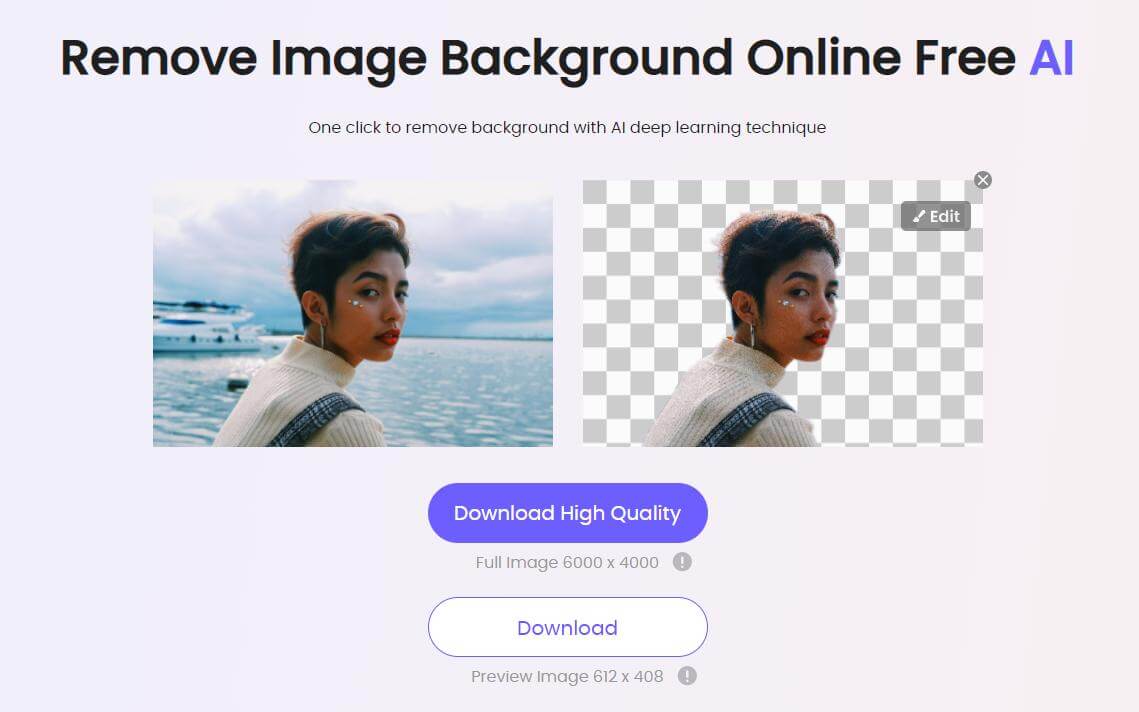 Tips
Hunting for a tool to change ID photo background? Why not try a professional photo background editor TopMediai to change backgrounds 100% Auto with AI-powered Technology within 5 secs in 1 click.
Here is a step-by-step guide to changing selfie background with TopMediai BG Eraser:
Step 1: Upload the Image
Visit the official website of TopMediai BG Eraser online from your device browser and upload the image by clicking on the + Upload Image button. You can alternatively use the drag and drop feature to upload the image.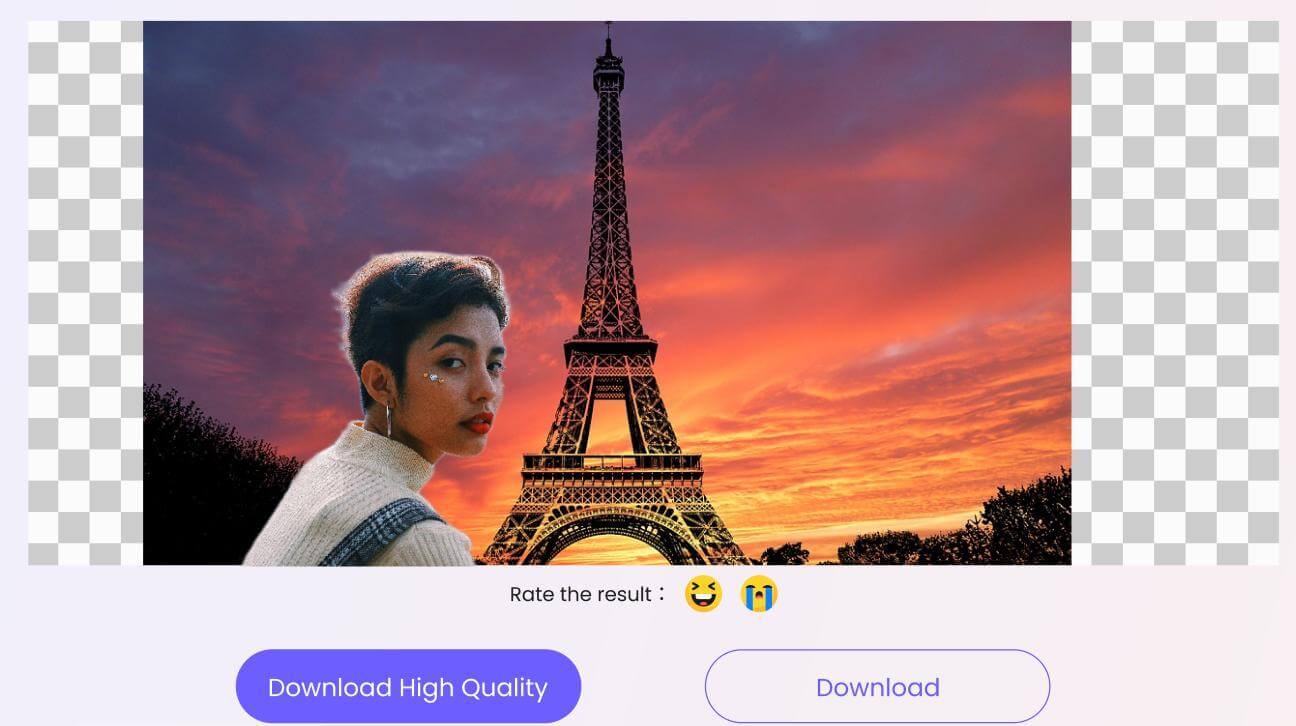 Step 2: Remove Image Background
The AI algorithm will automatically remove the background and show you the results.
Step 3: Edit to Change Background Color
Although the background has been removed, the next step is to edit the background, size, color, etc.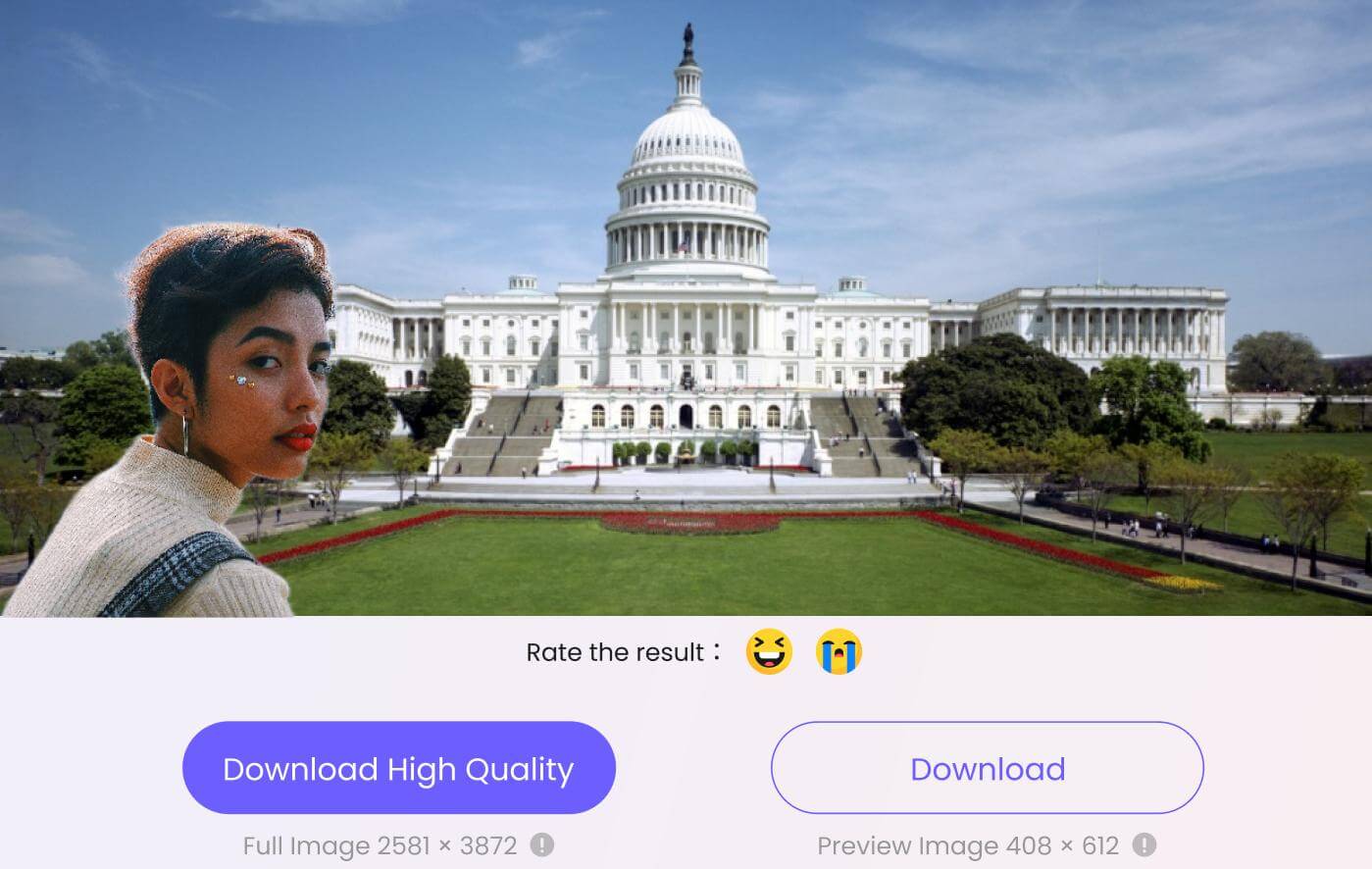 Step 4: Replace Background
Once the image background has been removed, tap on Edit Image and start making customization to change the background in the selfie.
Step 5: Download Photo
Once satisfied with the results, download the photo and use it.
The key features of TopMediai BG Eraser are as follows:
Key Features
User-friendly interface
AI-algorithm changes photo background in a single click
Change the size, background color, etc., with the online tool
Free-to-use platform
No need to download the application
Completely remove the background without leaving any traces
2Remove.Bg
Remove BG is an online background eraser that is convenient, quick, and free. The online tool can be assessed from any device and allows you to replace the current background with different graphics. You can remove background from images within 5 seconds. Background Eraser can be used as your selfie background changer on the go.
Step 1: Upload the Image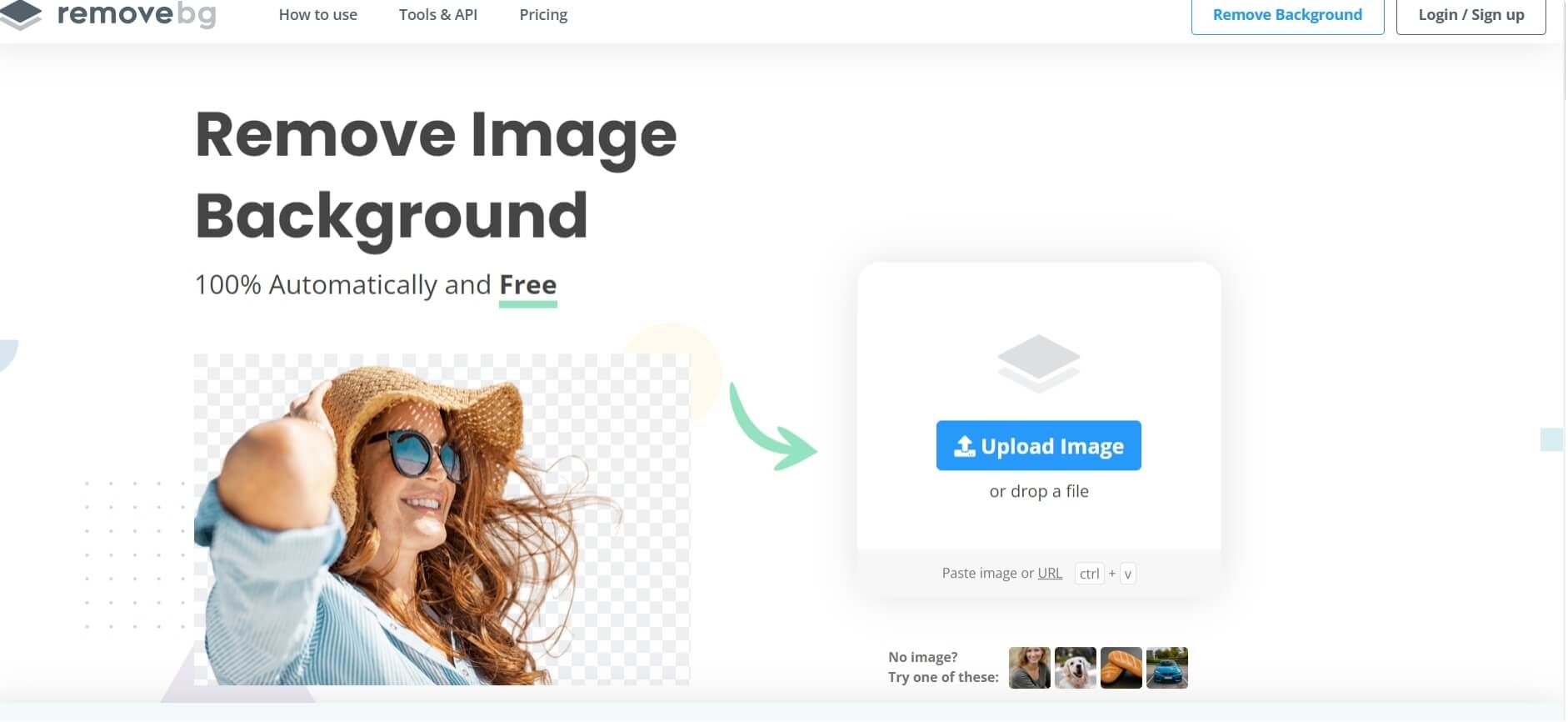 Visit the online background removal tool and upload the image by clicking on the button or drag-and-drop feature.
Step 2: Automatic Removal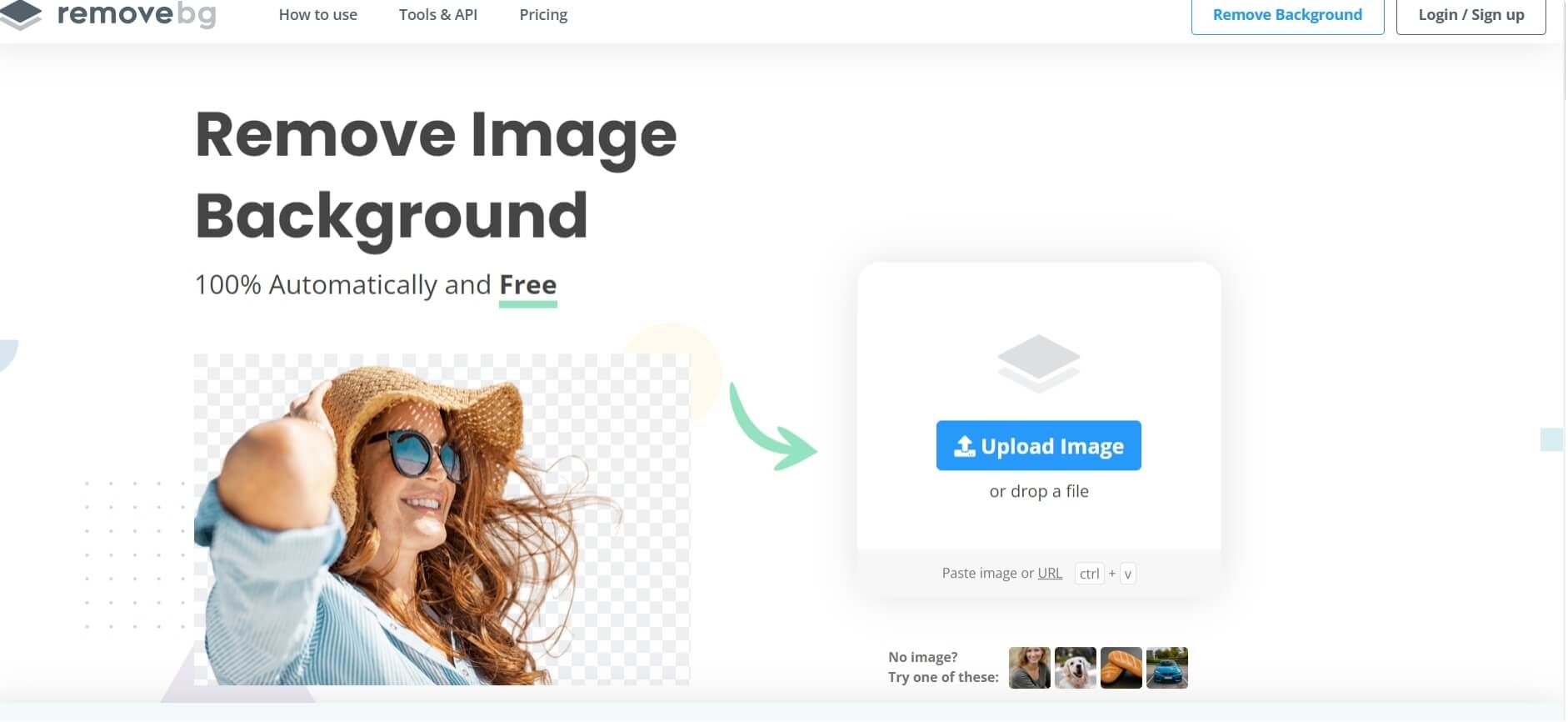 As soon as the file upload completes, the auto mode of the tool removes the selfie background. You can tap on Edit Image to restore or erase any part of the image by manual process.
Step 3: Change Background in Selfie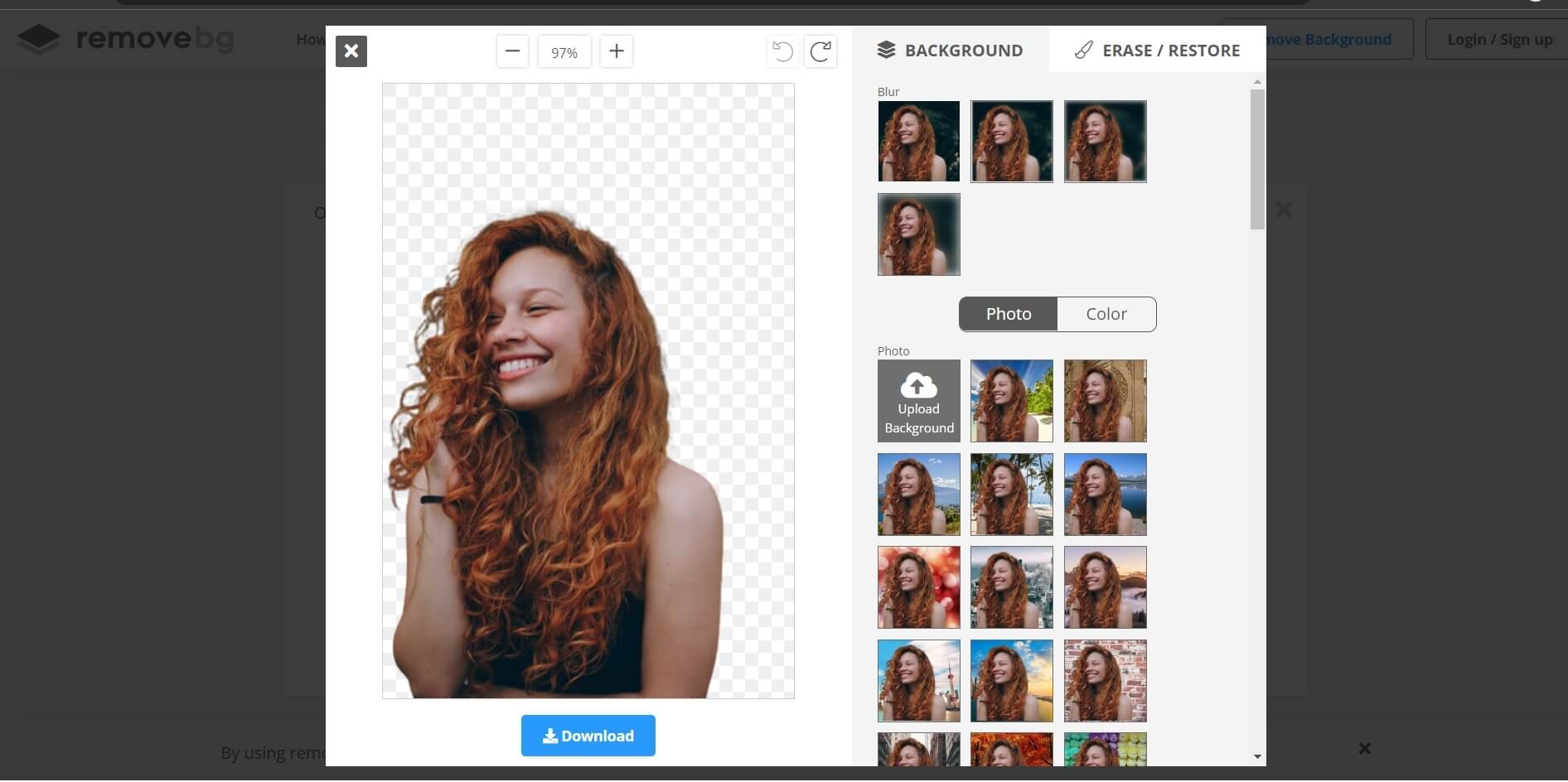 The next step is choosing a new background for your selfie by tapping on Edit Image. Select from different backgrounds as well as background effects to get flawless photos.
Step 4: Save The File
Download the image by clicking on the download button.
Pros
The background removal tool is fast and convenient

No need to download any application to remove the background

User-friendly

Free to use
Cons
There is no bulk processing feature available

No AI-powered removal
Android and iOS Solutions
Let's start with Android and iOS users who want solutions that can be downloaded from App Store and used without any hassle.
1Canva Pro
Canva Pro is one of the most popular drag-and-drop software among professional photographers, videographers, and graphic designers. Whether you want to add text to your selfie, adjust filters, contrast, saturation, etc., or change layout, it's possible with Canva. You can not only change the selfie background, but there are many other editing options as well. Canva is available for Android users, iOS users, as well as web-based users.
Here is how you can use Canva as a selfie background changer:
Step 1: Install Canva App and Sign Up
Look for the Canva app on Apple App Store or Google Playstore and install the app. Launch the app and sign up for free.
Step 2: Upload Your Image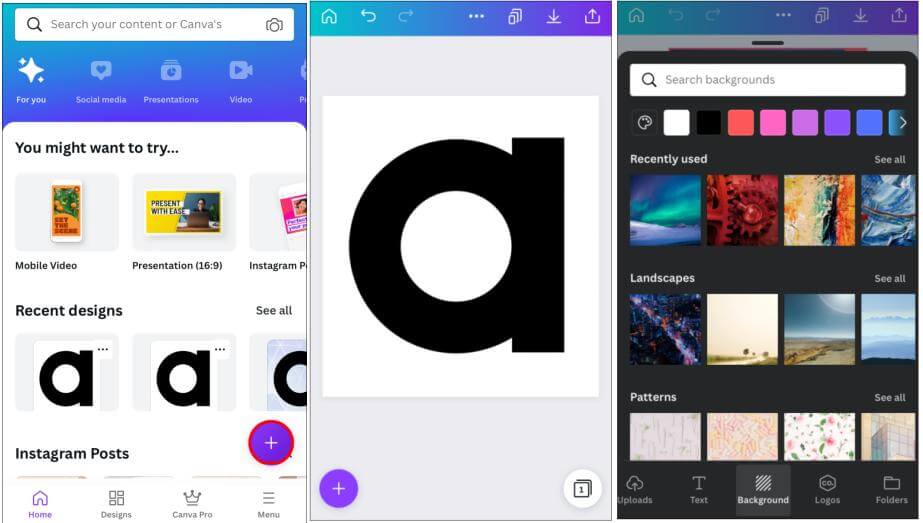 Once in, tap on the + icon to upload the image and get started with editing.
Step 3: Remove Background
Once you have uploaded the image, tapping on it will activate the editing menu. Tap on Effects, and you will see Background Remover as the first effect. Once you tap it, the background will be removed.
Step 4: Add New Background
Now you can upload the background image to the design by tapping on + and choosing gallery. Otherwise, you can choose a background from the templates as well.
Once uploaded, tap on it > tap on three dots at the end of the editing menu > set image as background.
Step 5: Download Image
Once satisfied, download the image on your Android or iOS.
Pros
Professional editing tool with dedicated background remover

Removes background in one click

Replace the background of your own choice

User-friendly interface
Cons
Background Remover is available to Canva Pro Users only

A Premium subscription to Canva Pro is expensive
2Adobe Photoshop Express
Adobe Photoshop Express is yet another great option as a selfie background changer on Android or iOS devices. The software developed by Adobe offers adjustment & background removal tools, cut-out, and a whole bunch of editing tools. However, in general, the tool is not as features-enriched as other Adobe software but, of course, backed by Adobe's branding.
Here is how to change the background of a selfie in Adobe Photoshop Express:
Step 1: Install and Launch
Install Photoshop Express from App Store or Google Playstore, launch it, and sign up for a premium account.
Step 2: Upload Image
Tap on the Upload Image icon and choose a photo from the gallery to start editing.
Step 3: Tap On Adjustments
Once the selfie is uploaded, the editing options show up in the bottom menu. Tap on the Adjustments icon.
Step 4: Remove Background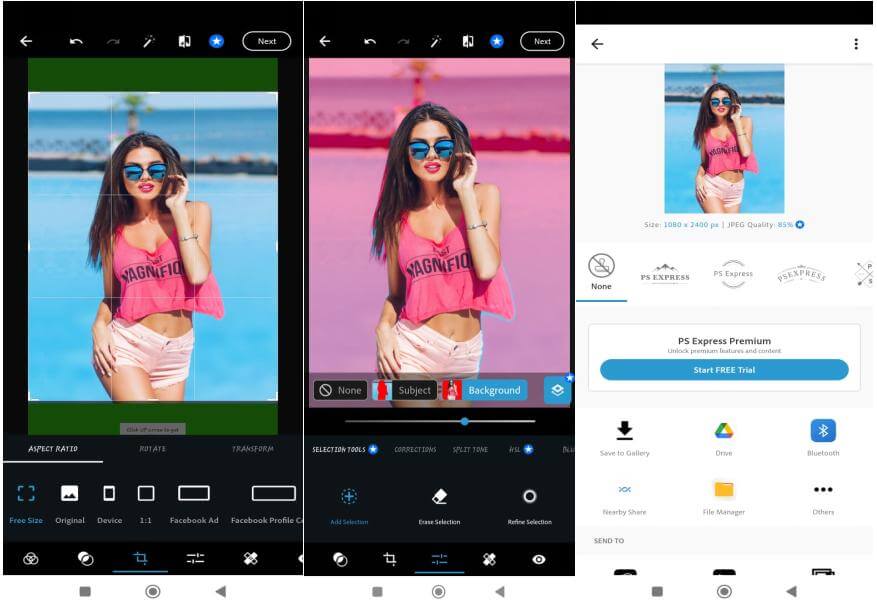 The background removal tool is available in Adjustments, where you can clean up the auto-selected background. Tap on Next to get a transparent photo.
Step 5: Replace Background
Now you can choose from the background color options given within Photoshop Express. You might have to use another tool for more advanced features like a picture background.
Step 6: Save The Photo
Save the photo by downloading it on your device.
Pros
Background removal and replacement in a few seconds

Trusted editing app by Adobe

Many other editing options and effects are available
Cons
Must buy a premium subscription to change the background

Limited backdrop options with mostly solid colors
Final Words
Conclusion
Let's conclude how to change the selfie background with a statement that the best and most practical tool among the ones we discussed is TopMediai BG Eraser. Background remover online is similar to TopMediai BG Eraser but is not AI-powered like TopMediai. You can edit your photos, change the background of selfies, and remove backgrounds with TopMediai without downloading them. Besides, the software is accessible from all devices.