Korean pop music, or KPOP, has gained immense popularity worldwide, and many fans are inspired to create their own KPOP song covers. In this article, l will explore how you can easily make a KPOP cover song using Idol KPOP Song Cover. With the right resources and platforms, you can showcase your talent and pay homage to your favorite KPOP idol.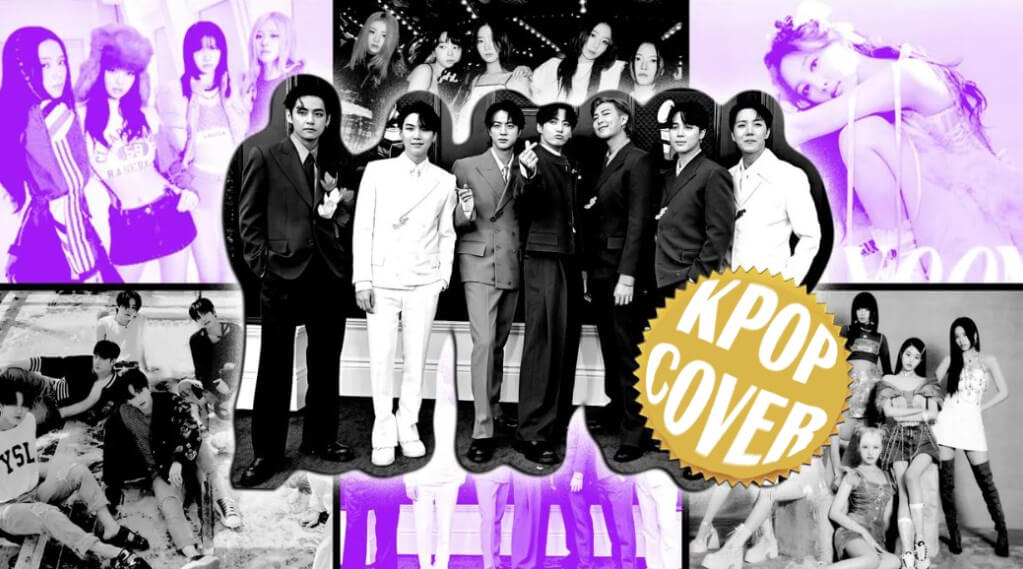 Part 1: How can l Easily Make a KPOP Cover Song?
Making a KPOP cover song has become more accessible with the help of online platforms and tools. Here are two recommended options:
Another excellent resource for creating KPOP cover songs is TopMediai. This platform offers pre-recorded instrumental versions of various KPOP songs, including "Cupid." By using their high-quality instrumental tracks, you can focus on perfecting your vocals and performance.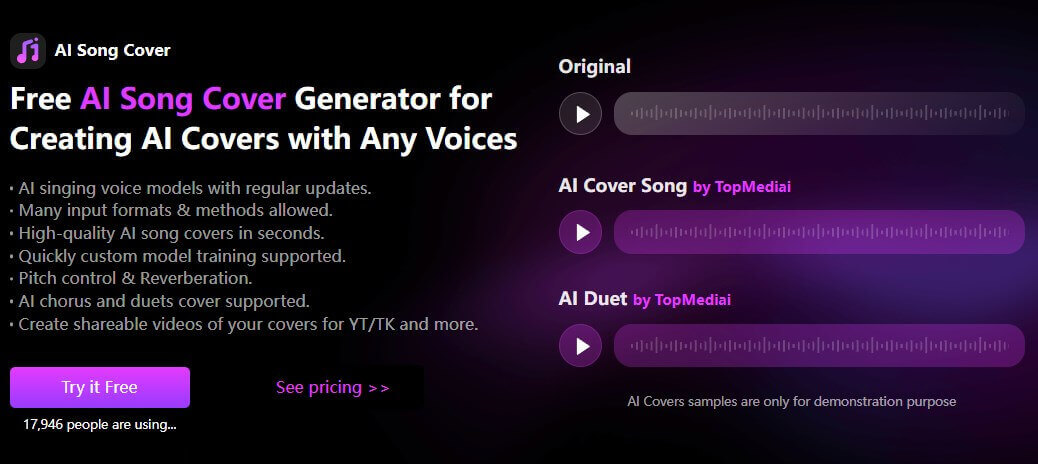 TopMediai also provides useful tips and tutorials to help you enhance your cover song, making it an invaluable tool for KPOP enthusiasts.
How to Use TopMediai to make KPOP Song Cover?
Step 1. Visit TopMediai website.
Step 2. Choose an Artist that you want to cover.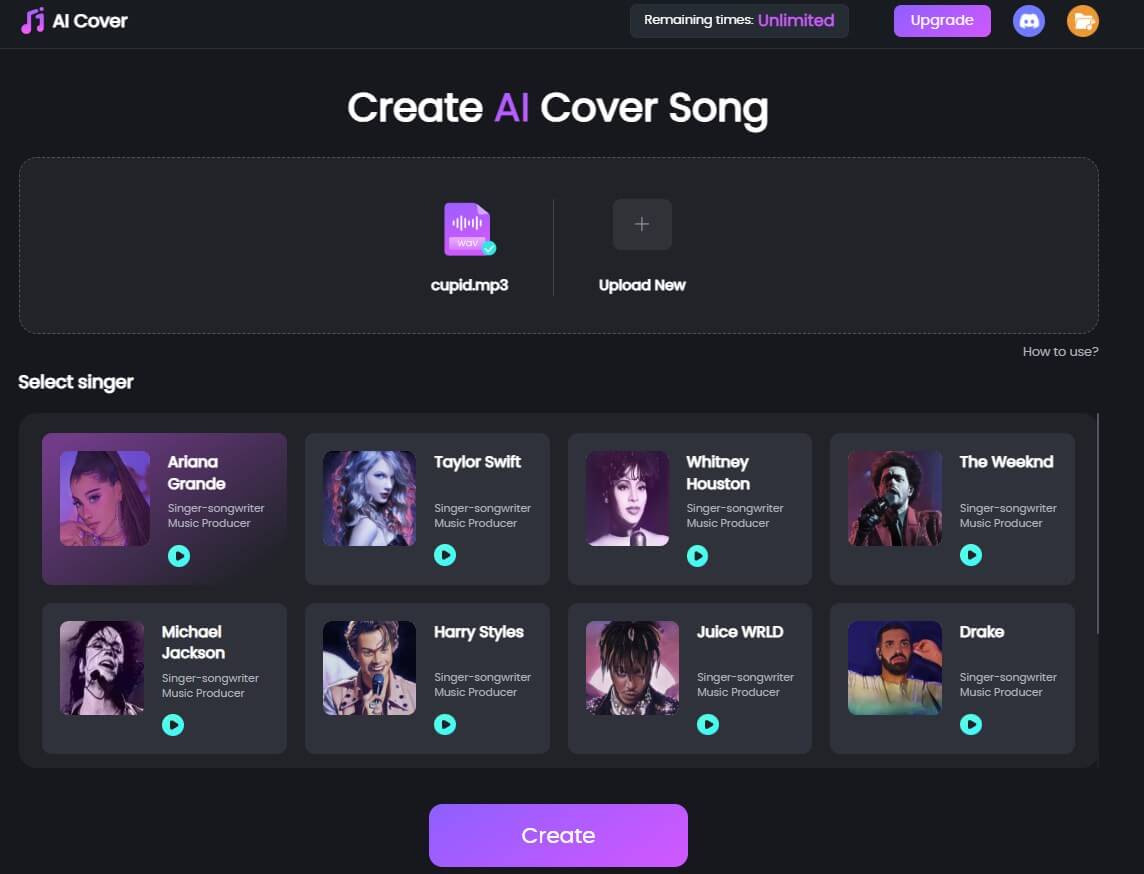 Step 3. Upload a KPOP Song.
Step 4. Adjust song parameters, such as voice pitch and speech speed.
Step 5. Finalize and export your cover as a high-quality audio file.
Step 6. Share your cover on social media and music platforms to gain exposure and connect with others.
Pros
Pre-recorded instrumentals.

High-quality Output.

Useful tips and tutorials.

Tons of Model to Cover.
Cons
Lack of customization options.
Bonus: Experience TopMediai AI Cover! Come to TopMediai Get the Coupon!
Covers.ai is a user-friendly platform that allows you to create KPOP song covers effortlessly. With their extensive library of instrumental tracks and customizable features, you can easily record your vocals and synchronize them with the music.
hether you're a solo artist or part of a group, Covers.ai provides the tools you need to produce high-quality KPOP covers.

Pros
Extensive song catalog.

User-friendly interface.

Simplifies cover creation.

Saves time and effort.
Cons
Limited customization options.

Dependence on availability of instrumental tracks.
Don't Miss: KPOP AI Voice Generator
Part 2: What can KPOP Song Cover Do?
From upbeat dance hits to heartfelt ballads, or English songs to Korean Song, KPOP covers allow you to showcase your vocal abilities and interpretation skills.
Whether you prefer to recreate the iconic dance moves or add a unique vocal arrangement, the possibilities are endless.
KPOP songs cover are not limited to a specific genre or artist, giving you the freedom to explore various styles and showcase your creativity.
Part 3: What is the most Covered K-pop Song?
No doubt! The most popular cover song is "Cupid" by by Fifty Fifty. With its infectious melody and energetic choreography, "Cupid" has inspired numerous KPOP cover artists to showcase their skills.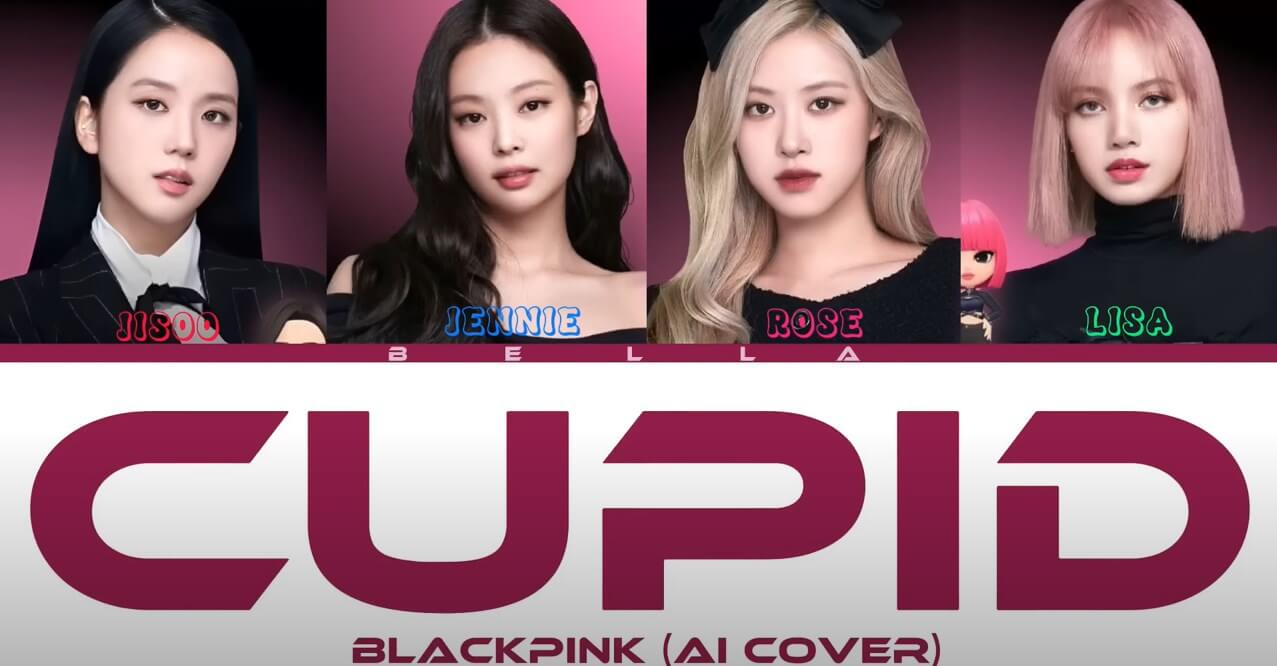 In addition to Cupid Kpop Song, the following songs are also covered by many people:
"Ddu-Du Ddu-Du" by BLACKPINK
"Fire" by BTS
"TT" by TWICE
"Gangnam Style" by PSY
"Love Scenario" by iKON
Part 4: FAQs about KPOP Song Cover
1 Why is there so much English in Kpop songs?
English is prevalent in K-pop songs to appeal to a global audience, increase accessibility, and facilitate cross-cultural collaborations. It enhances international appeal and allows artists to connect with a wider range of listeners.
2 Why are K-pop songs in all caps?
K-pop songs are often written in all caps for aesthetic appeal, emphasis, branding, and recognition. The use of all capital letters enhances visual impact, conveys intensity, maintains consistency, and aligns with genre conventions, reflecting the energetic and vibrant nature of K-pop music.
3 Why K-pop fans still buy cds even when they can not play them?
K-pop fans purchase CDs despite the inability to play them to support artists, collect exclusive merchandise, and experience a sense of nostalgia. It's a way to show dedication, possess tangible representation, and connect with their favorite music and artists.
4 Why is K-pop better than J pop?
The superiority of K-pop or J-pop is subjective, as both genres have unique qualities. K-pop is known for polished production and international appeal, while J-pop often showcases diverse music styles and Japanese cultural elements. Preference depends on personal taste.
Conclusion Making a KPOP AI cover is an exciting way to express your passion for KPOP music and showcase your talent to a wide audience. With platforms like Covers.ai and TopMediai, creating professional-quality KPOP covers has become more accessible than ever.
Whether you choose to cover a popular hit or explore lesser-known tracks, the KPOP community eagerly awaits your unique interpretations.