Donald Trump, the 45th President of the United States, is widely recognized for his distinctive speaking style and mannerisms. With advancements in technology, it's now possible to get Donald Trump AI Voice with the help of AI. In this article, we'll guide you through the process of how to get Donald Trump Voice Generator. Whether you're a fan or simply looking to have a bit of fun, this article has everything you need to know. So, let's get started!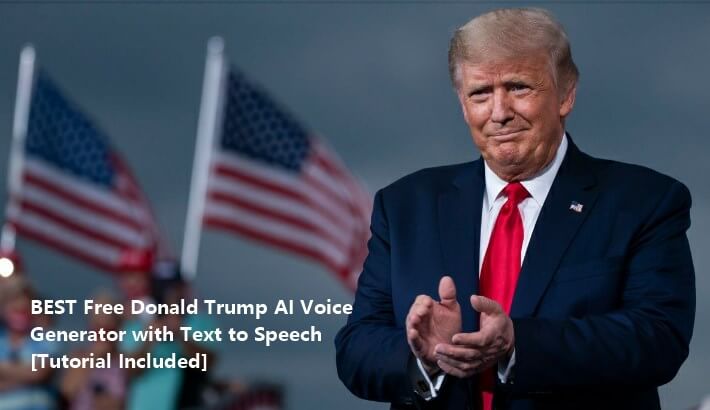 Part 1: Wanna Get a Donald Trump AI Voice Generator?
Donald Trump ai voice is unmistakable and iconic. His vocal inflections and phrases have been mimicked by many, but nothing comes close to the real thing. If you have ever wanted to hear Donald Trump say something, look no further than online websites offering Donald Trump text to speech conversion.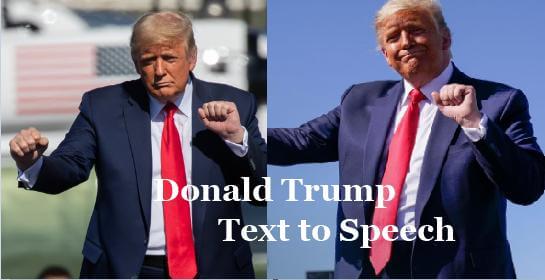 Using natural-language processing technology, these sites can generate Donald Trump's unique speech pattern from any phrase you input into the generator. If you choose the right Donald Trump AI voice generator, you will get to hear "The Donald" say your favorite lines accurately and that too in a matter of seconds.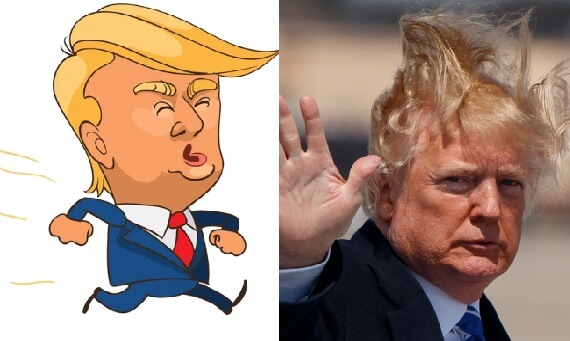 Part 2: AI Donald Trump Text to Speech Generators
1. TopMediai for Trump Text to Speech
TopMediai is a leading online text to speech generator that provides the ability to generate speech in various voices, including Donald Trump's. This platform is designed to help users generate high-quality, human-like speech that can be used in a variety of applications, including presentations, video content, and more.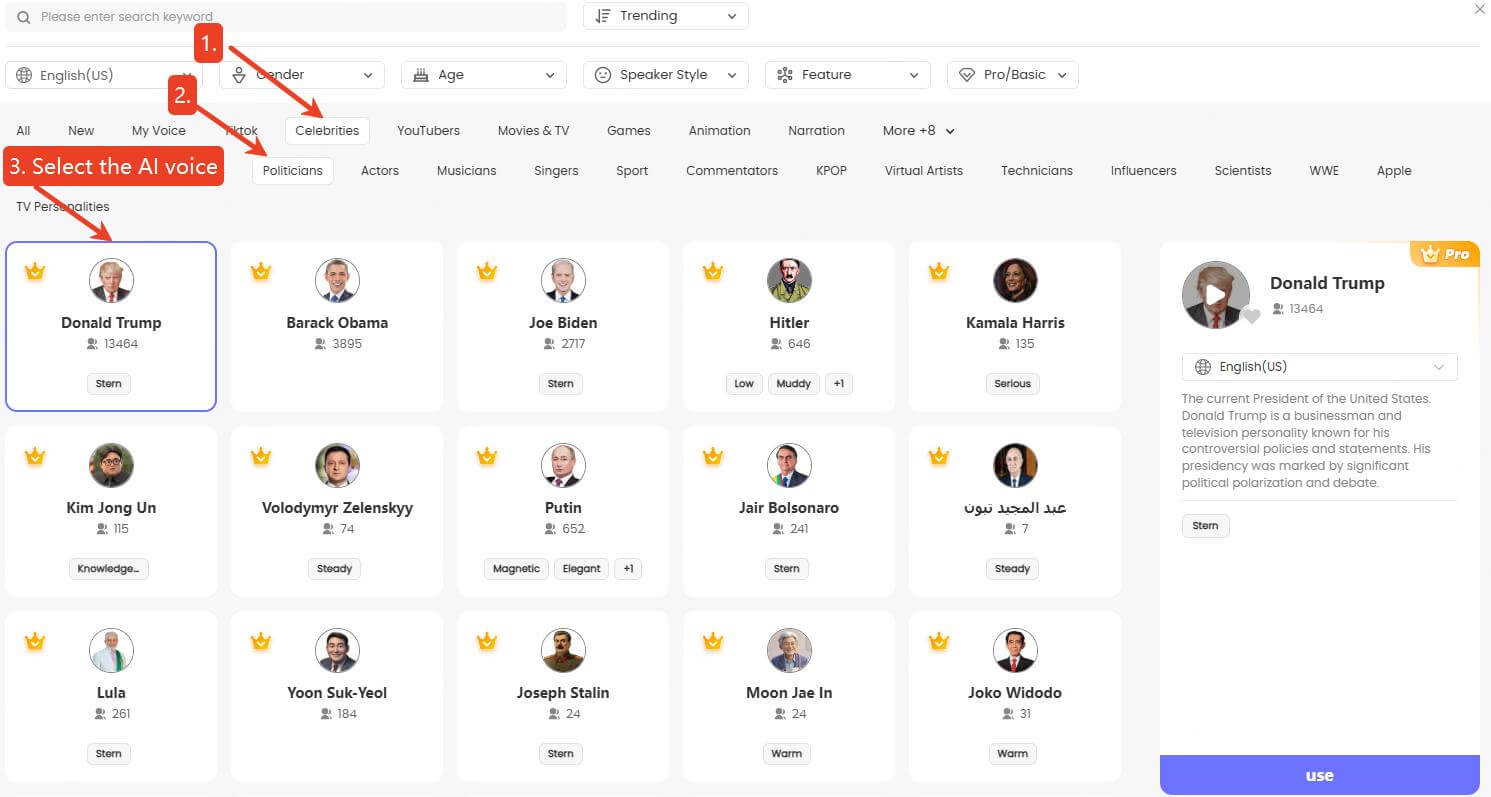 Key Features:
Uses advanced algorithms to generate human-like Trump ai voice.
Speech Customizable speech speed and pitch and say as.
More than 3200+ voices are on offer in addition to trump ai voice.
Multiple other president ai voice generators are provided!
70+ languages available to work with.
Many celebrity text to speech voice are also available.
How to Get Donald Trump AI Voice:
Using TopMediai as Trump text to speech generator is simple and straightforward. Here are the involved steps:
Step 1: Go to TopMediai text to speech online .
Step 2: Simply enter the text in the given space on the platform, and select the Donald Trump ai voice from the options.
Step 3: Adjust the speed and pitch as desired.
Step 4: Once ready, click on ' convert'. TopMedia as your Donald Trump voice generator will generate the speech within seconds and then you can easily save and use it as needed.
Pros
Users are able to finetune pitch at every phoneme level, add emphasis to words, adjust pauses in between words or sentences.

Customizable speech speed and pitch.

Wide range of voices.

Human-like Donlad Trump and other celebrity (Joe Biden Text to Speech Voice) and catoon text to speech voices.

Easily to dub your video.

UnparalleledDonald Trump voiceover production experience.
Cons
Access to some of the premium features comes only through paid versions of TopMediai.
Pricing:
TopMediai offers a range of pricing plans to suit the needs of different users, with options ranging from a free basic plan to more comprehensive, premium plans. TopMediai offers a range of affordable pricing options to meet your TTS needs, starting at just $14.95 per month. A one-time purchase option is also available for $79.95.
Clash.me is a unique online text to speech tool that is quite fun to use. It allows users to enter text of their choice of up to 140 characters and turn it into a dynamic speech format using a vast catalog of voices of an exceptional number of celebrities including the former President, Donald Trump.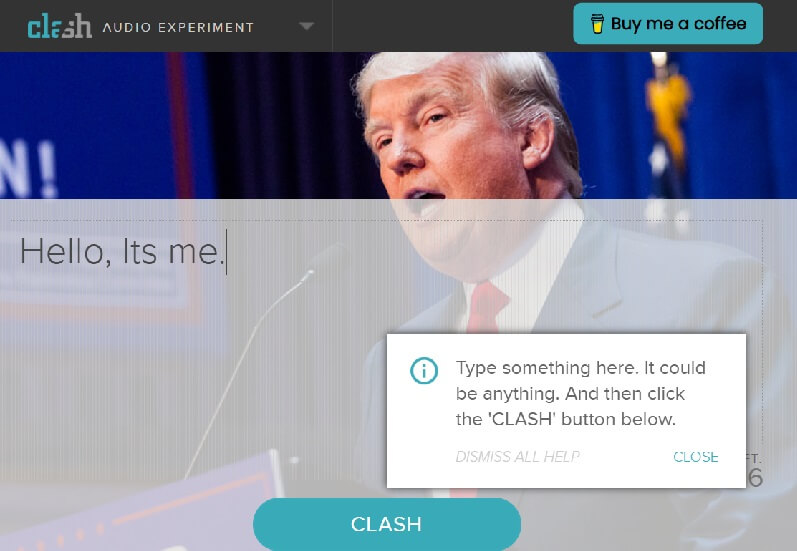 Highlight:
Vast data of celebrity voices broken down and categorized to the single word.
AI algorithm to quickly choose the most suitable voice bit for each word.
Pros
Pretty quick to deliver results.

Delivers a fun mix of different celebrity voices chosen randomly.
Cons
Only 140 characters allowed.

Users cannot get purely Donald Trump text to speech.

Limited features.

Very limited customization options.
Part 3: Recommended Donald Trump AI Voice Generator [PC]
iMyFone VoxBox is a cutting-edge voice generator software that provides users with a wide range of voice options, including Donald Trump ai voice. This software is designed specifically for PC users who are looking to add a touch of humor and creativity to their recordings, presentations, or videos.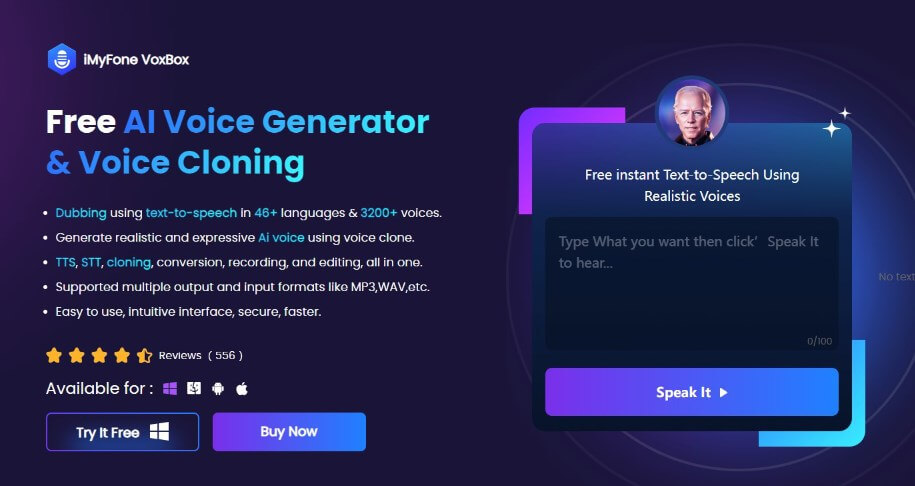 Highlight:
High-Quality voices.
Easy-to-Use.
Customizable pitch, speed, and volume.
Cost-effective and provides excellent value for its price.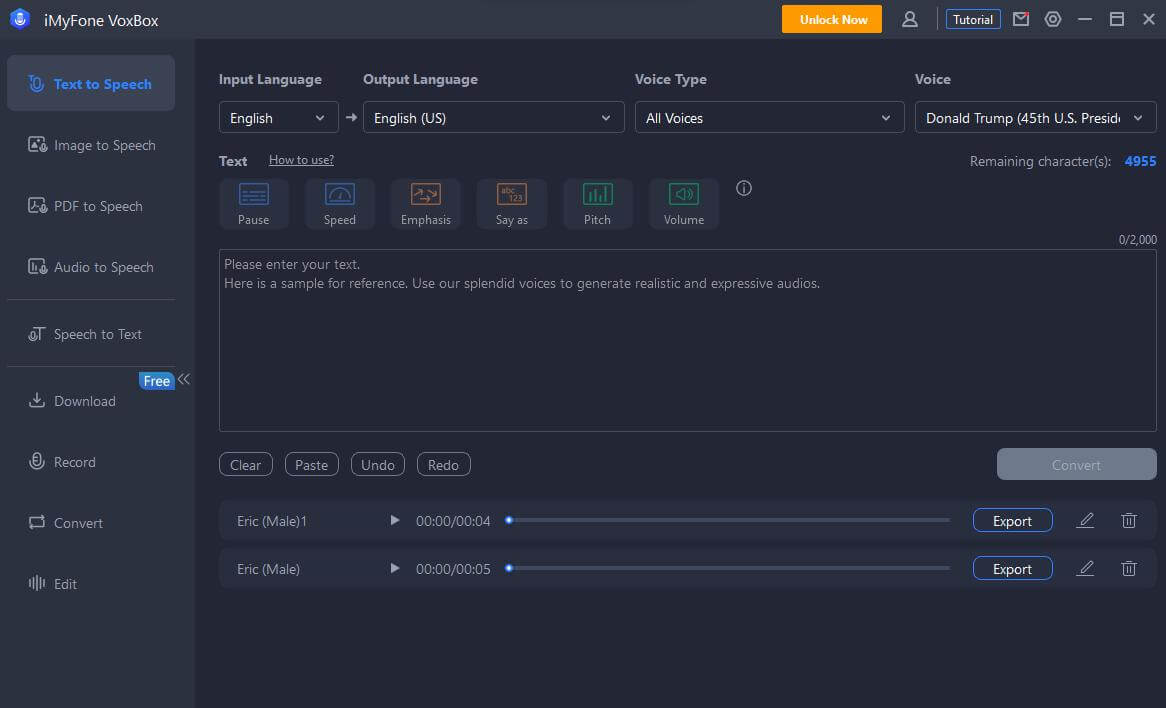 Part 4: FAQs about Donald Trump AI Voice
1How do you get Donald Trump text to speech Online?
Donald Trump text to speech can be found online with a quick search. There are websites such as TopMediai that offer services such as creating text-to-speech audio files from text input and downloading the file for playback.
Additionally, some apps for PC are available too such as VoxBox that allows users to type in the desired text and listen to real-time generated Donald Trump voice.
2 Which is the best Donald Trump Text to speech generator online?
There are a few ways to get Donald Trump's text to speech online. However, the best of them all is TopMediai, an online tool that provides Donald Trump text to speech services. TopMediai offers a convenient and easy-to-use platform to get Donald Trump's text-to-speech, making it a great option for anyone looking for such a service.
3 How can I make a speech in Donald Trump voice online for free?
Need to make a Donald Trump-inspired speech but don't have the budget? Check out TopMedia! With their free offerings, you can generate Donald Trump text to speech with just a few clicks and give your speech the perfect Donald Trump accent. It's fast, easy, and free.
Conclusion:
In conclusion, the use of
Donald Trump voice generator
technology is a fun and entertaining way to mimic the former President's unique speaking style. With its advanced algorithms and state-of-the-art technology,
TopMediai
provides users with the most authentic Donald Trump text to speech experience available. So if you're looking to try your hand at sounding like Donald Trump, give TopMediai
Text to Speech
a try today and discover more
Pesident AI voice generators
.