AI voice tech has made remarkable advancements, including the ability to create custom voices. One such intriguing application is the Narendra AI Voice Generator, which allows you to transform your voice into the distinct tone and style of the renowned Indian Prime Minister, Narendra Modi.

Here l will guide you on how to generate your unique Narendra Modi AI Voice using a voice generator.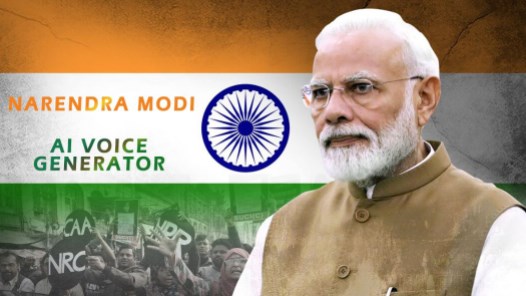 Give it a free try with the easy-to-use Narendra Modi AI voice generator!

Text to Speech
3 Free Trials of The Selected Voice Below

Narendra Modi
Conversion failed.
Please check out if there are special characters or multiple languages in your text.
Part 1: How to Generate Narendra Modi AI Voice with Voice Generator?
With the ability to generate Narendra Modi's AI voice, TopMediai text to speech Voice Generator opens up a world of possibilities. Content creators can add a touch of authenticity to their videos, presentations, or podcasts by incorporating Narendra Modi's voice.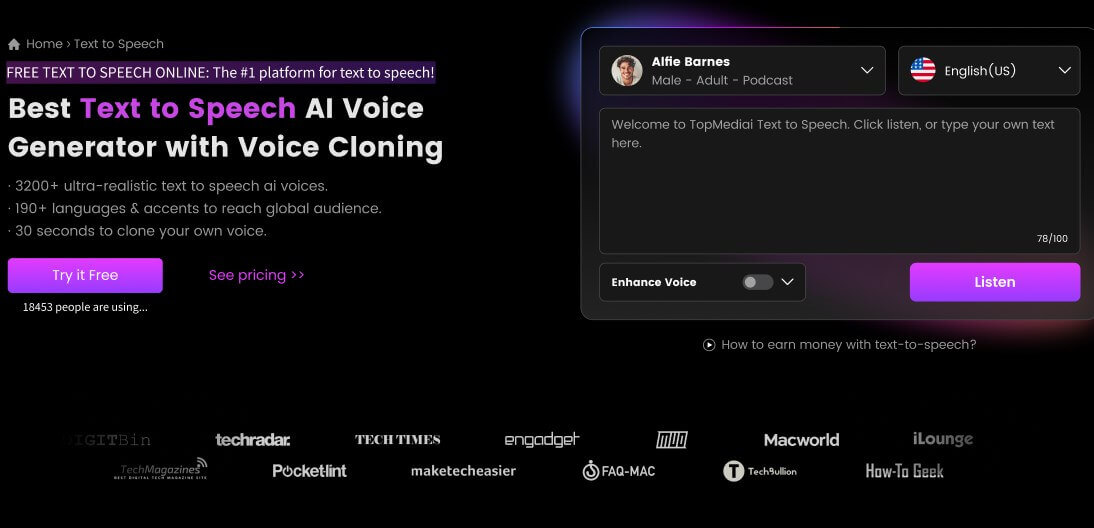 Additionally, educators and trainers can leverage this technology to create engaging and immersive learning experiences. Even for personal use, individuals can enjoy the fun and creativity of having Narendra Modi's voice say whatever they desire.
How to Generate Narendra Modi AI Voice?
Step 1. Visit the TopMediai website and navigate to text to speech.
Step 2. Choose "Narendra Modi" ai voice option on "Politicians".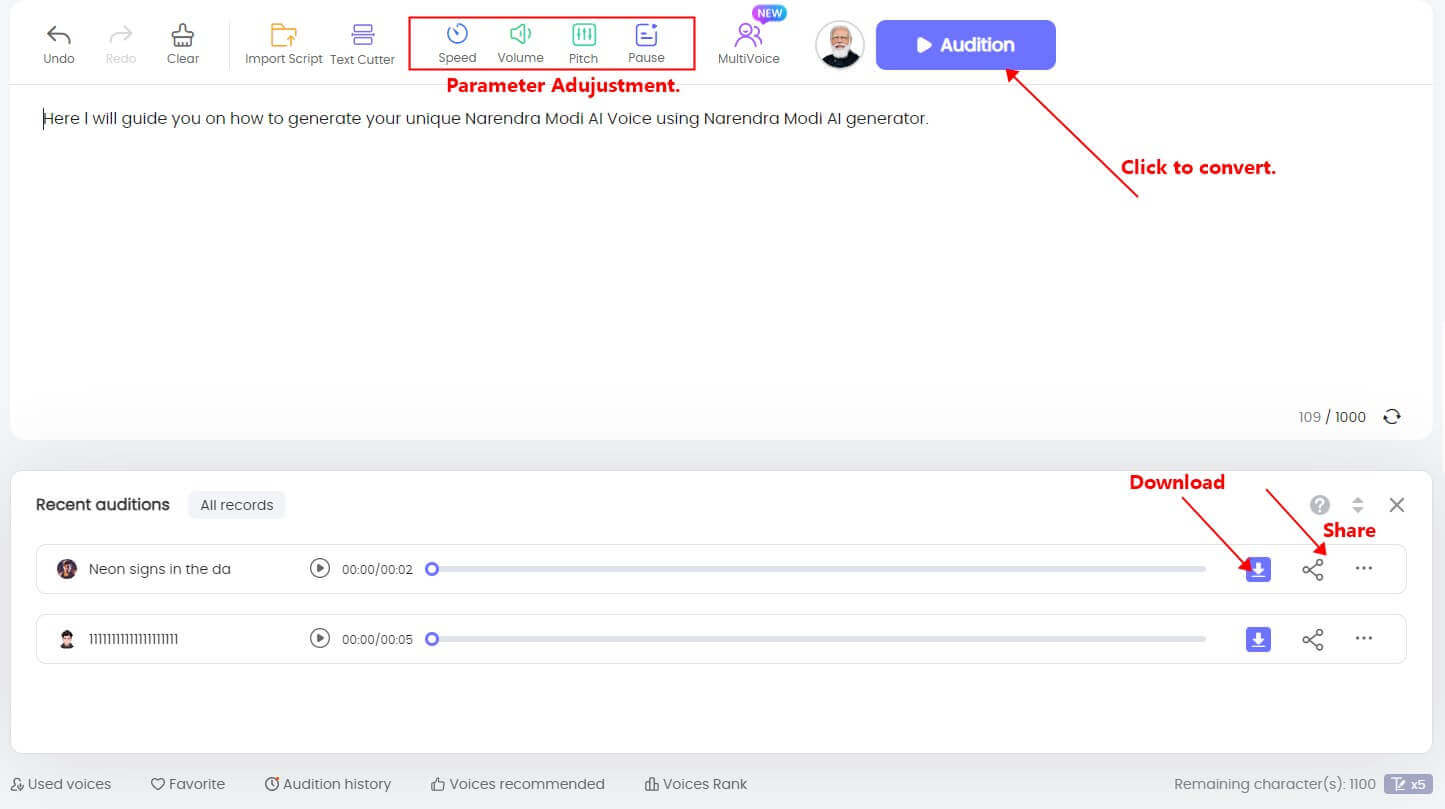 Step 3. Enter the text or script that you want Narendra Modi ai voice to say.
Step 4. Click the "Convert" button and wait for the AI algorithm to process your request.
Step 5. Once the voice clip is ready, you can download it in various formats, such as MP3 or WAV.
Customized Voice Creation: Generate custom voices by providing a voice sample as a reference.
Wide Range of Voice Presets: Choose from diverse voice presets, including famous personalities like Narendra Modi.
Fine-Tuning Options: Adjust voice parameters like pitch, tone, speed, and emphasis for precise control.
Realistic and Natural Sounding Voices: Utilizes advanced algorithms to produce high-quality, lifelike voices.
Don't miss: Generate Authentic Emmanuel Macron Voice with Our Macron Voice Generator.
Part 2: Easily Change Your Voice into Narendra Modi
TopMediai Online Free Voice Changer
TopMediai Online Free Voice Changer is an innovative tool that allows you to transform your voice into the unmistakable voice of Narendra Modi. This user-friendly voice changer utilizes advanced AI algorithms to mimic the nuances and cadence of the Prime Minister's speech patterns.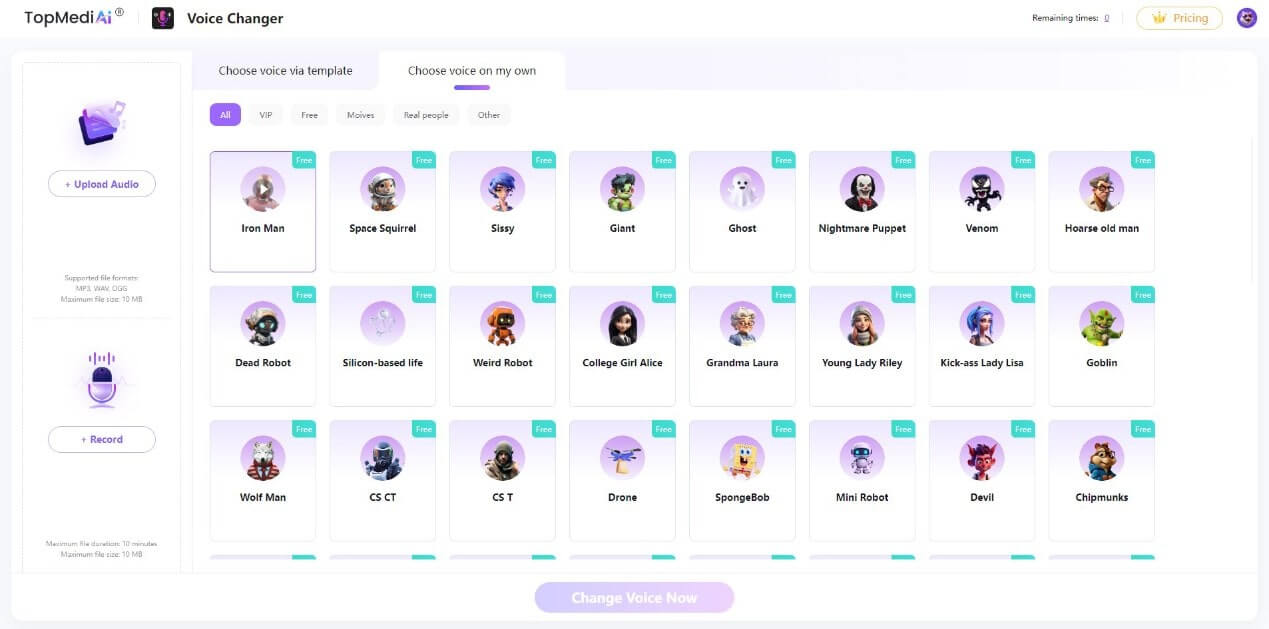 With just a few simple steps, you can generate a voice clip that sounds remarkably similar to Narendra Modi's voice.
How to Make Real-time Narendra Modi Voice Change?
Step 1. On opening the website, you will see two options on top; "Upload Audio", "Use Audio File," or "Generate speech from the text".
Step 2. If you want to opt for the "Use Microphone" option, you first have to enable the microphone, and your recording will begin.
Step 3. Record whatever you want and then click on "Stop Recording".
Step 4. Scroll below and click on the icon of the Narendra Modi you want to apply.
Step 5. You can customize your voice effects and then A popping window will start playing your recording in a changed voice.
Step 6. Now, click on the three dots option and select "Download".
Instant Voice Transformation: Transform voices in real-time for live streaming, gaming, and voice chats.
Diverse Voice Effects: Offers a variety of voice effects such as gender swap, robot, and more.
User-Friendly Interface: Easy-to-use interface with simple controls and intuitive options.
Compatibility and Integration: Works with various platforms, apps, and devices for seamless integration.
Part 3: Who is Narendra Modi - Prime Minister of India?
Narendra Modi is the current Prime Minister of India since 2014. He is a prominent Indian politician known for his strong leadership and captivating oratory skills. Prior to his role as Prime Minister, Modi served as the Chief Minister of Gujarat.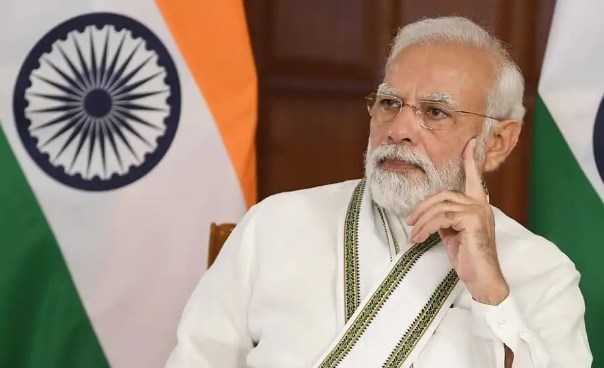 He has implemented various developmental initiatives and policies, both nationally and internationally. Modi's leadership style and policies have drawn both support and criticism from different sectors of society.
Part 4: FAQs about Narendra Modi Voice AI
1 What is the best Modi ai voice generator?
TopMediai text to speech is the best option for you to generate realistic Modi ai voice for it is a reliable Modi ai voice generator without the need to download.
2 What is Narendra Modi's vision for a New India?
Narendra Modi envisions a New India characterized by inclusive development, economic growth, digital empowerment, and social progress. His vision includes building modern infrastructure, ensuring social welfare, and creating opportunities for all sections of society.
3 What is Narendra Modi known for?
Narendra Modi is known for his strong leadership, charismatic personality, and powerful oratory skills. He has implemented various development initiatives and policies, both as the Prime Minister and during his tenure as the Chief Minister of Gujarat.
Conclusion TopMediai online free voice changer and ai voice generator make it easy for you to transform your own voice into that of Narendra Modi. Whether you want to create engaging content, deliver a unique presentation, or simply have some fun, this innovative technology offers Narendra Modi ai voice to a new level of creative possibilities.

Embrace the power of AI and let Narendra Modi's voice speak for you now!