The Arnold Schwarzenegger Voice Generator, commonly referred to as TTS (Text-to-Speech), is not just an ordinary voice generator; it's a tool that brings the Arnold Schwarzenegger ai voice to your audio projects and communications.

Buckle up for an exhilarating ride through the world of Arnie's AI-powered vocalization!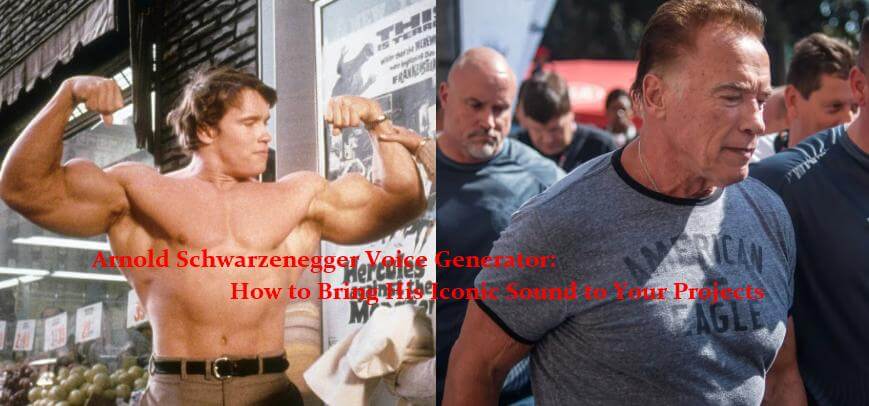 Part 1: Who is Arnold Schwarzenegger?
Arnold Schwarzenegger is an Austrian-American icon celebrated for his multifaceted career. Born in 1947, he dominated bodybuilding, winning seven Mr. Olympia titles. Transitioning to Hollywood, his roles in "The Terminator" series and "Predator" solidified his stardom. Schwarzenegger also served as California's Governor from 2003 to 2011.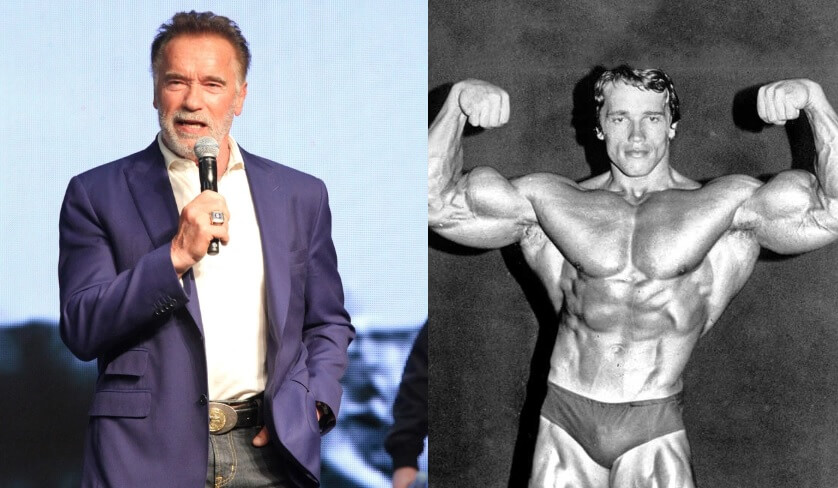 Beyond politics, he's engaged in business ventures, philanthropy, and authored books. His indomitable spirit, distinctive accent, and unforgettable catchphrases have made him a global symbol of success and determination.
Don't miss out! Why not try out the Arnold Schwarzenegger ai voice generator for free now?

Text to Speech
3 Free Trials of The Selected Voice Below

Arnold Schwarzenegger
Conversion failed.
Please check out if there are special characters or multiple languages in your text.
Part 2: How to Make AI Voice with Arnold Schwarzenegger Voice Generator?
To harness the power of the Arnold Schwarzenegger AI Voice Generator, you can turn to reputable providers like TopMediai text to speech. They offer a user-friendly platform where you can access this incredible voice. With a few clicks, you can integrate Arnie's voice into your content, whether it's for marketing, entertainment, or any other creative endeavor.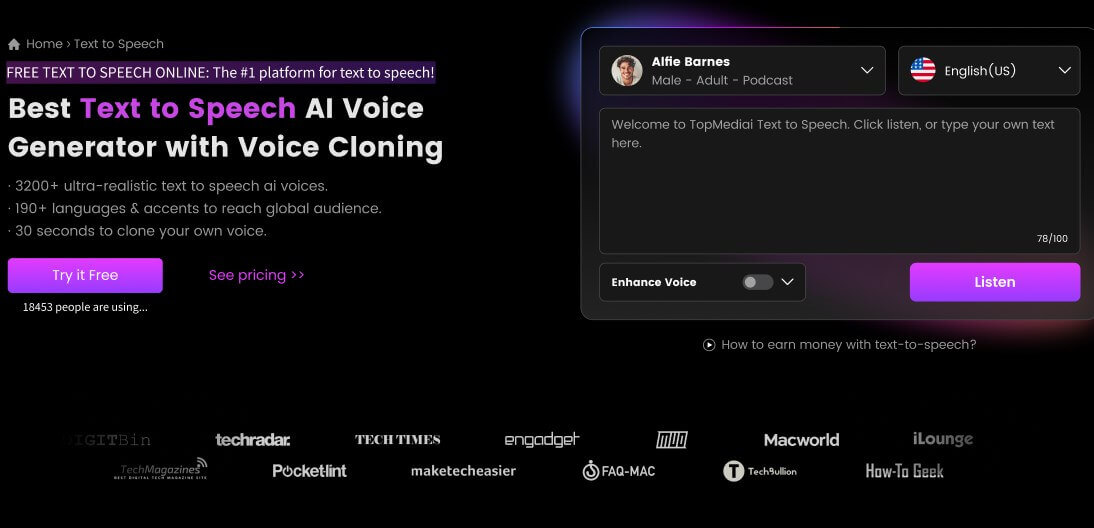 The website will then quickly process the text and produce a clear, natural-sounding audio file that can be used for a variety of purposes.
Here is the guide of using Arnold Schwarzenegger Voice Generator:
Step 1: Go to the TopMediai Text to Speech.
Step 2: Put the text in the box or paste your text which you want to convert into Arnold Schwarzenegger's voice here.
Step 3: You can search Arnold Schwarzenegger directly and choose it.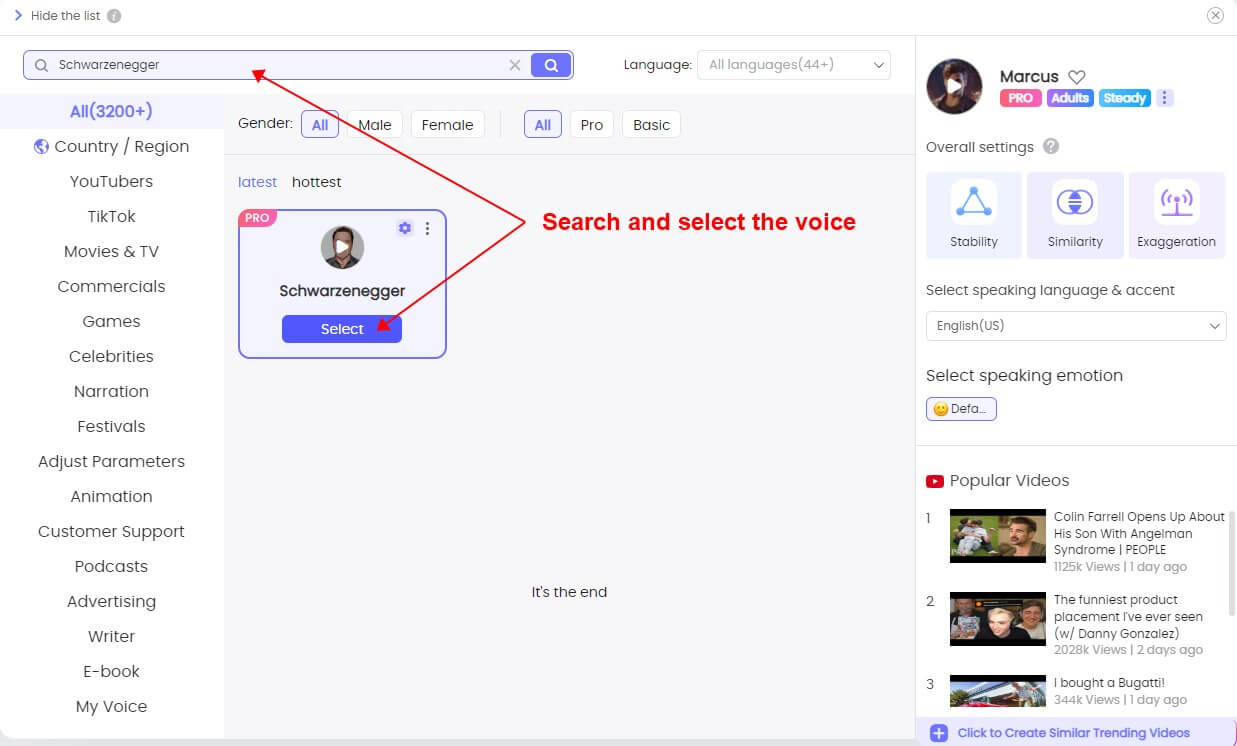 Step 4: Convert and Download the audio.
The audio generated by TopMediai is hyper realistic and natural sounding.
Includes celebrity voices like Arnold Schwarzenegger.
Users don't have to edit the audio further for video voiceover.
3200+ voices in 130+ languages and accents.
Customization, including adjust pitch, speed, emphasis, and volume is allowed for some real people voices,
Text to speech api is allowed to try for free.
User-friendly interface for easy access to voice generator.
Another exciting way to access Arnold's AI voice is through the Voice.ai soundboard. This innovative tool provides a selection of Arnold's famous phrases and lines, allowing you to customize and play them in his own voice. While it may not offer the same flexibility as TopMediai, it's a fun and straightforward option for recreating Arnold's iconic moments.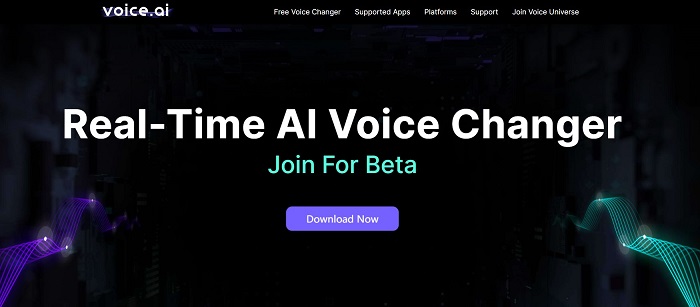 Real-time voice manipulation.
Diverse voice effects, including many free voice effects.
Compatible with various communication apps and platforms.
Allows users to record their modified voice, making it convenient for content creation.
User-Friendly interface.
Part 3: How is a Good Arnold Schwarzenegger Voice Generator?
a. RealismA top-notch generator should produce voice clips that sound genuinely like Arnold Schwarzenegger. The intonation, accent, and style should mirror his unique vocal characteristics, providing an authentic experience.
b. CustomizationThe ability to customize the generated voice is crucial. Users should have control over aspects like pitch, speed, and emphasis, allowing for versatility in their voice clips.
c. Natural FlowThe generated voice should have a natural flow. It should not sound robotic or disjointed, ensuring a seamless listening experience for your audience.
d. CompatibilityA good Arnold Schwarzenegger voice generator should be compatible with various platforms and applications. This ensures you can use the voice for a wide range of projects, from videos to podcasts.
Part 4: Hot FAQs about Arnold Schwarzenegger Voice Generator
1 Why is Arnold Schwarzenegger's voice so popular?
Arnold Schwarzenegger's voice is popular because of its unique and distinct accent, which is a combination of Austrian and American English. Additionally, his voice is deep and commanding, making it perfect for action movie roles.
2What are some famous Arnold Schwarzenegger quotes?
Some famous Arnold Schwarzenegger quotes include "I'll be back" (from The Terminator), "Hasta la vista, baby" (from Terminator 2: Judgment Day), and "Get to the choppa!" (from Predator).
Conclusion In conclusion, the Arnold Schwarzenegger AI voice generator represents a thrilling leap in technology, offering users the unique ability to integrate Arnold Schwarzenegger's iconic voice into their creative endeavors. With accessible solutions from providers like TopMediai, this distinctive voice becomes a versatile tool for countless applications.

On TopMediai, you are the next Arnold Schwarzenegger.