In the past few years, anime has gained a lot of popularity due to its unique storylines and action-packed animation. The voices of anime characters are easily recognizable, with a high-pitched, innocent, and cheerful tone.

In this article, we'll explore various Anime voice generators to help you select the best one to suit your needs.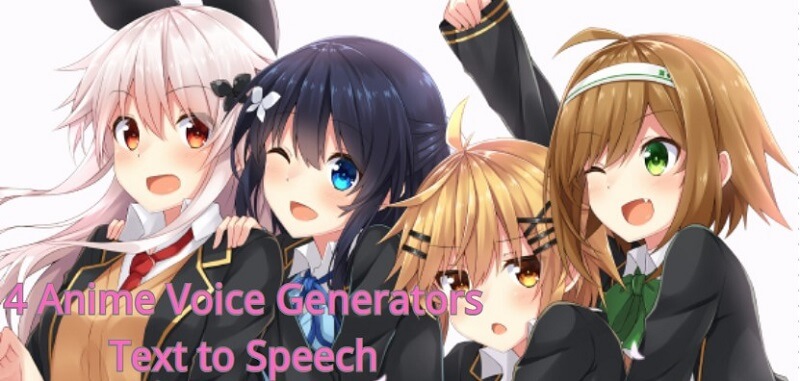 Part 1: [Most Recommended] Best 2 AI Anime Voice Generators Online
1. Firstly, what refers to an anime ai voice generator?
An anime ai voice generator is a software or tool that employs artificial intelligence to mimic and generate the voices of anime characters.
This technology enables users to create audio that sounds like it's spoken by their favorite anime characters for various creative applications, including fan dubs, animations, or narration.
2. Secondly, why not try the anime ai voice generator right now for free?

Text to Speech
3 Free Trials of The Selected Voice Below

Anime Girl Voice
Conversion failed.
Please check out if there are special characters or multiple languages in your text.
The first anime voice generator we are going to discuss is TopMediai. It has anime characters that will allow you to create an anime girl voice easily. It gives you three options: language, voice type, and voice, to select the voice of your text-to-speech voice generator output.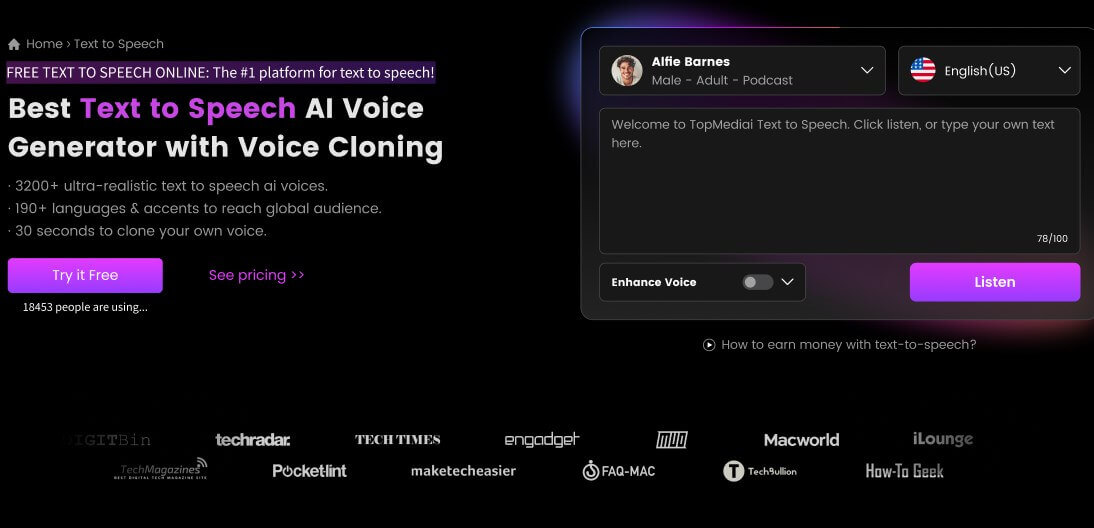 How to generate anime ai voice with TopMediai anime ai voice generator?
Step 1: Visit TopMediai text to speech. After a basic understanding of our products, click on 'Try it Free'.
Step 2: Input the text in the given box on the left.
Step 3:Choose the voice you want in the voice type of Animation.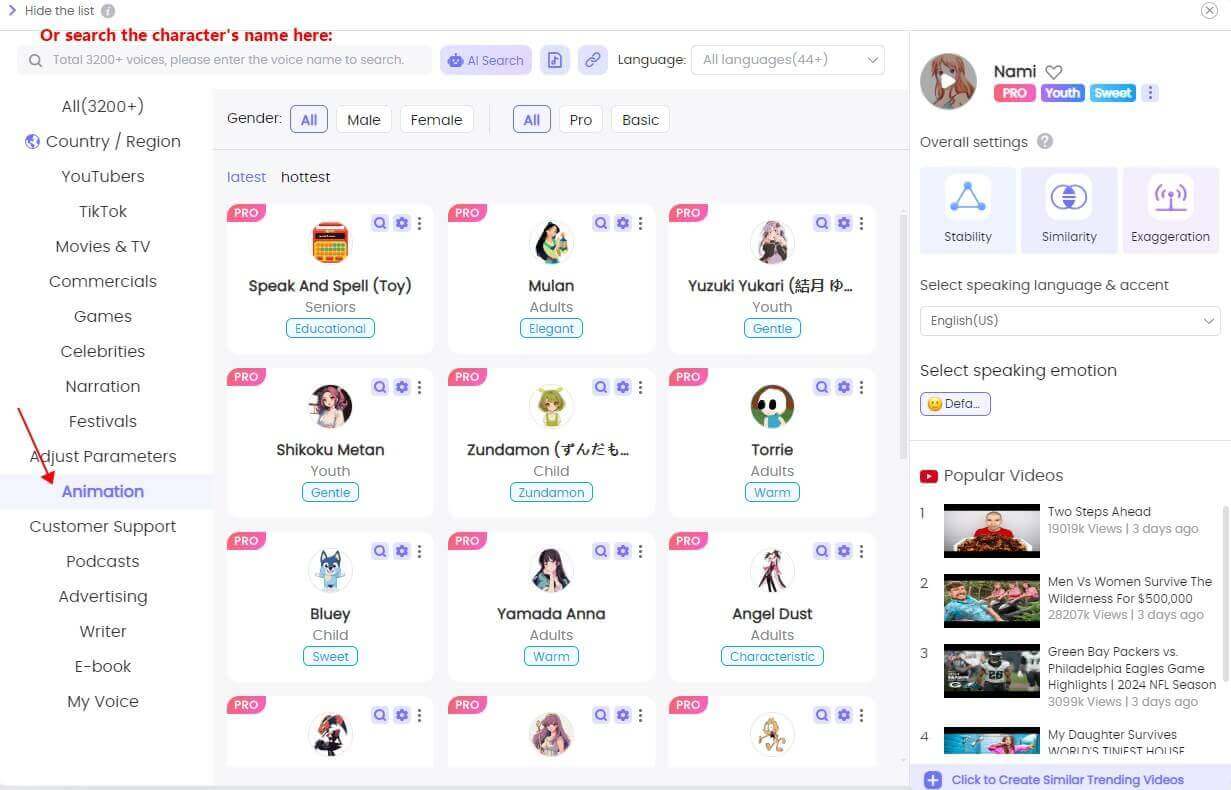 Step 4: Click the Convert button to obtain your anime ai voice audio in a few seconds. And feel free to download to prank your friend or make anime voiceover.
Wide range of voices: Topmediai Anime voice generators typically offers 3200+ voices to choose from, allowing you to find the perfect match for your character or project.
Customizable options: Many TTS tools allow you to customize the pitch, tone, and other characteristics of the voice to get the desired effect.
Multilingual support: Topmedi supports over 700+ languages, allowing you to create voices in languages other than English.
Pronunciation control: TTS tools often give you control over the pronunciation of certain words or phrases, so you can make sure your character's voice sounds natural and accurate.
Easy-to-use interface: Anime voice generators are designed to be user-friendly, so you can quickly and easily create your voice without any technical knowledge or experience.
High-quality output: With advances in technology, many TTS tools now offer high-quality audio output that sounds natural and lifelike, making it difficult to distinguish from human speech.
| Plan of TopMediai Text to Speech | Free | Basic | Premium [Most Popular] | Plus |
| --- | --- | --- | --- | --- |
| Pricing Per Day | $0 | $0.43 | $0.63 | $1.33 |
| Voices included | All 3200 voices | All 3200 voices | All 3200 voices | All 3200 voices |
| Languages supported | 70+ | 70+ | 70+ | 70+ |
| Characters Given | 5,000 | 250,000 | 500,000 | 1,000,000 |
| Other Licenses | No voice cloning | 1 voice clone | 1 voice clone | 2 voice clones |
Murf.ai is a popular text-to-speech software with cutting-edge AI voices. It allows for users to create realistic sounding vocal tracks that are hard to distinguish from real human vocals.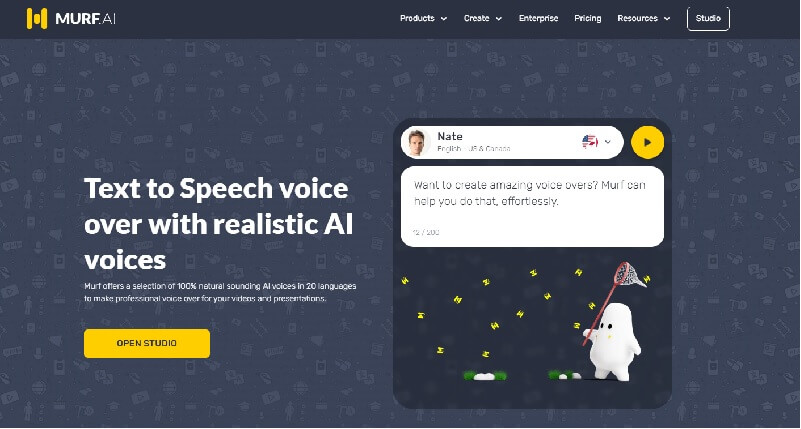 This text-to-speech tool offers multiple customization options that allow you to convert text into speech using various voices, languages, and tones.
It has a simple and user-friendly interface, and a free version is available.
The audio files generated by this tool sound natural and human-like.
It can be used on both mobile and desktop devices.
Part 2: Top 2 Anime Girl Voice Generator Software
Voxbox is an anime voice generator that allows you to create realistic and natural-sounding voices for your anime characters.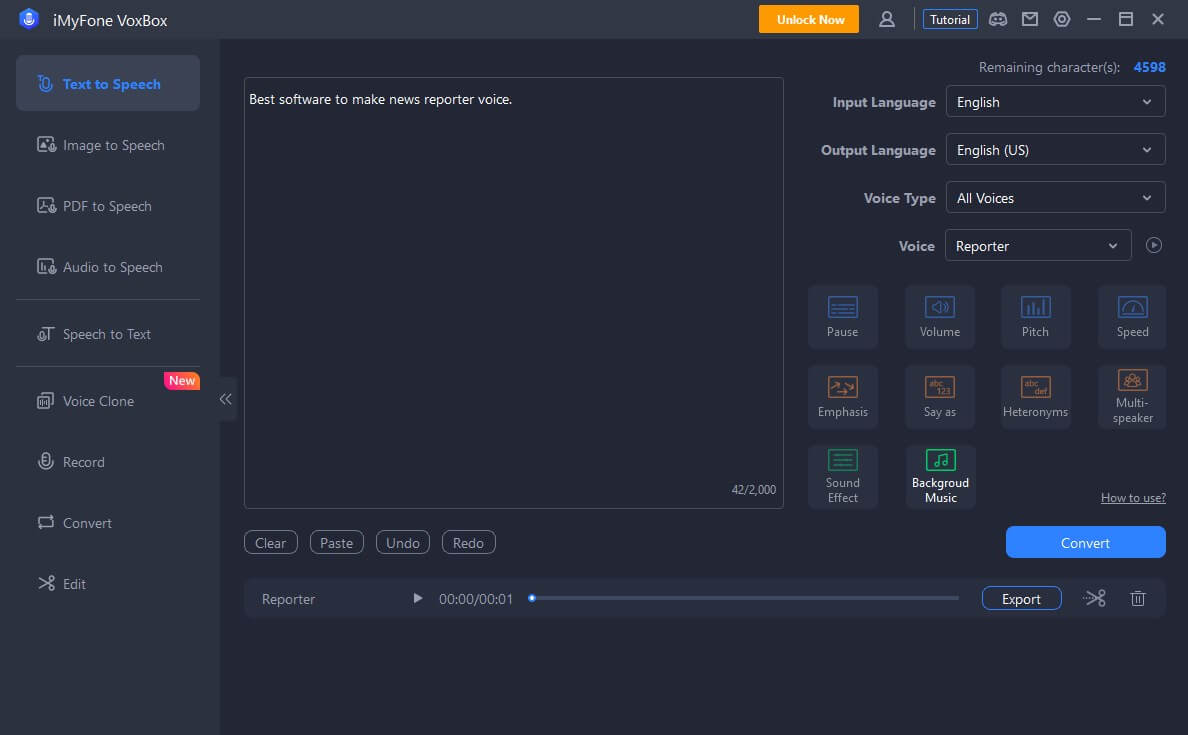 You can choose from a wide variety of voices and customize the pitch, tone, and other characteristics to create a unique voice for your character.
The tool offers support for multiple languages and provides high-quality output in the form of audio files that can be used for various purposes such as voice-overs, narrations, and animations.
Voxbox is compatible with both mobile and desktop devices and offers a user-friendly interface, making it easy to use for both beginners and professionals.
2

Uberduck

In essence, Uberduck AI is an AI-powered bot that generates voices using text-to-speech technology. It works similarly to other voice text programs, using artificial intelligence algorithms to convert written text into spoken words.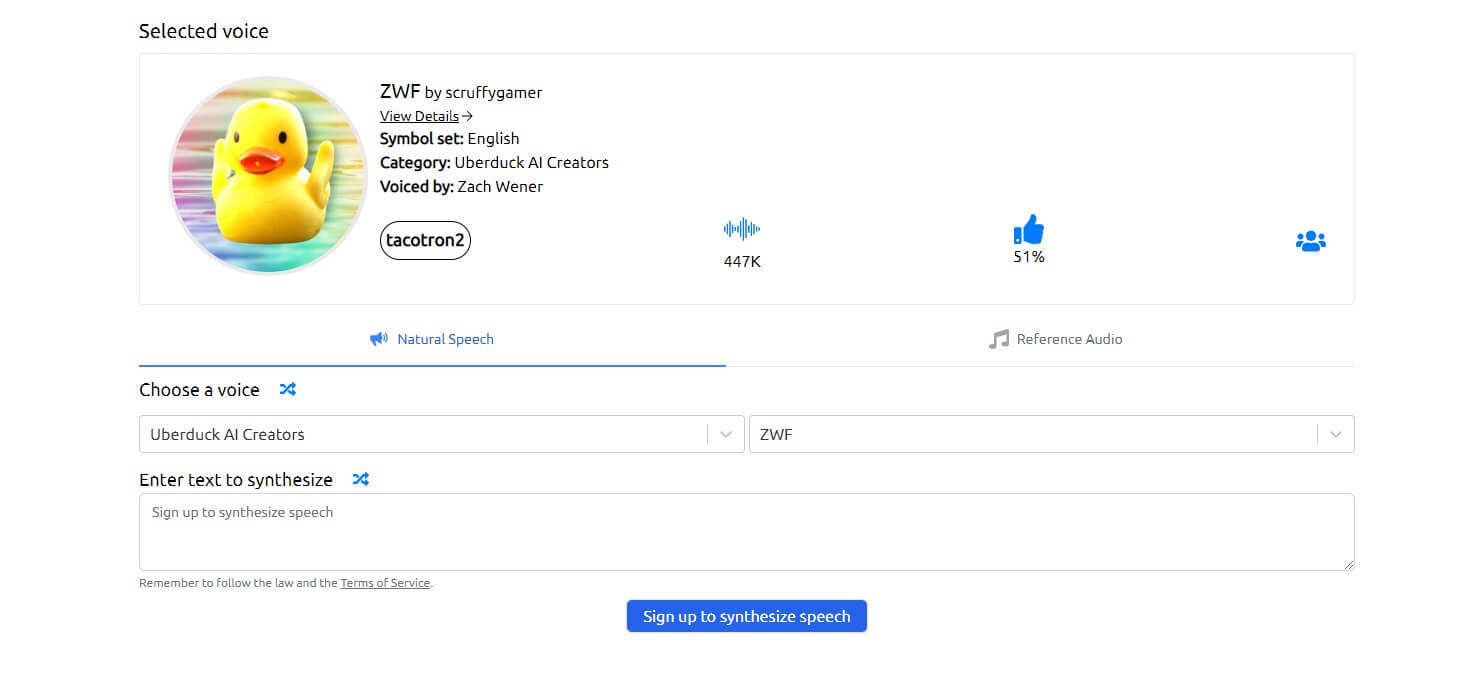 The output is a natural-sounding voice that can be used for a range of applications, including voiceovers, virtual assistants, and more.
By employing cutting-edge technology, Uberduck AI provides a fast and easy way to create high-quality audio files without the need for human voice actors.
Like other text-to-speech tools, Uberduck AI can be used to create popular voices that can be utilized in content creation.
Part 3: FAQs about Anime Voice Generator
1 What is an anime voice generator and how does it work?
An anime voice generator is a type of text-to-speech tool that uses artificial intelligence algorithms to create voices for anime characters. It works by converting written text into spoken words, using a pre-recorded database of voices and sounds to generate the audio output.

The user can customize the voice's pitch, tone, and other characteristics to create a unique sound that matches the character's personality.
2Can anime voice generators create voices in different languages?
Yes, many anime voice generators offer support for multiple languages, allowing users to create voices in languages other than English. The tool typically includes a selection of different language options, and the user can choose the language that they want their character's voice to be in.
3 Are the voices generated by anime voice generators realistic?
With advances in technology, many anime voice generators are capable of producing natural-sounding voices that are difficult to distinguish from human speech. However, the quality of the audio output can vary depending on the tool being used and the customization options chosen by the user.
Conclusion This article has explored various AI anime voice generators that can be used to create anime voices. There are both online tools available for this purpose, but one of the best options is TopMediai anime voice generator.

his user-friendly tool offers a wide range of voices in different languages and also provides a free trial version for users to try. Try it today!