Welcome to the cutting-edge world of music production! The AI Singing Voice Generator is a game-changing tool that harnesses the power of ai to create breathtaking vocal performances.

Say goodbye to limitations and unlock a new realm of musical possibilities with singing text-to-speech. In this article, we are talking about the best text to singing voice generator.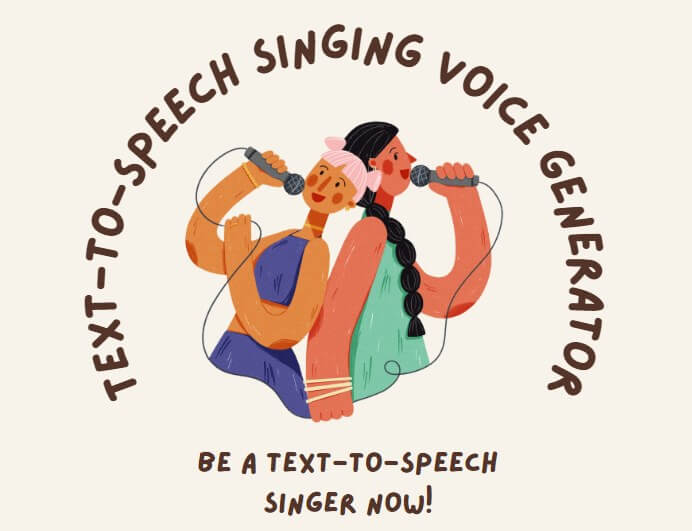 Part 1: What are AI Singing Voice Generators?
An AI singing voice generator utilizes artificial intelligence to simulate the human process of singing and create custom vocal performances. These synthesized voices can be applied to various musical production settings, including live performances and recording sessions.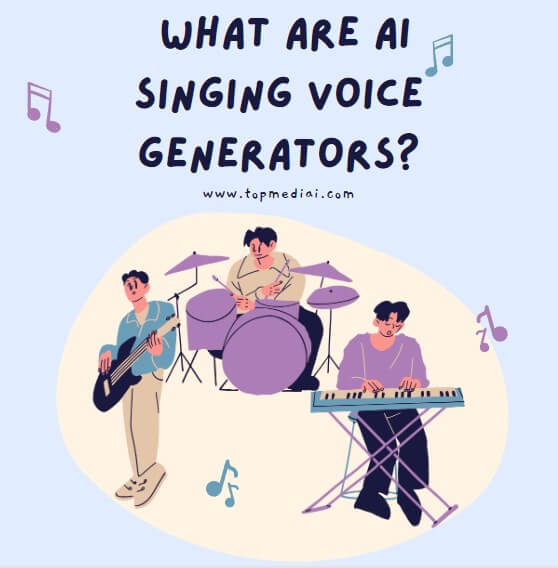 With the ability to learn and replicate a user's voice accurately, AI-generated singing voices provide personalized and expressive performances.

TopMediai ai singsing voice generator is one such platform that claims to generate realistic singing voices using advanced deep learning techniques.
Part 2: Top 3 AI Singing Voice Generator Free - Be a Text to Speech Singer Now!
TopMediai text to speech is a well-known online tool that uses advanced AI technology to generate high-quality ai singing voices from text input. Its vocal tracks are so realistic that it can be difficult to distinguish them from human singing.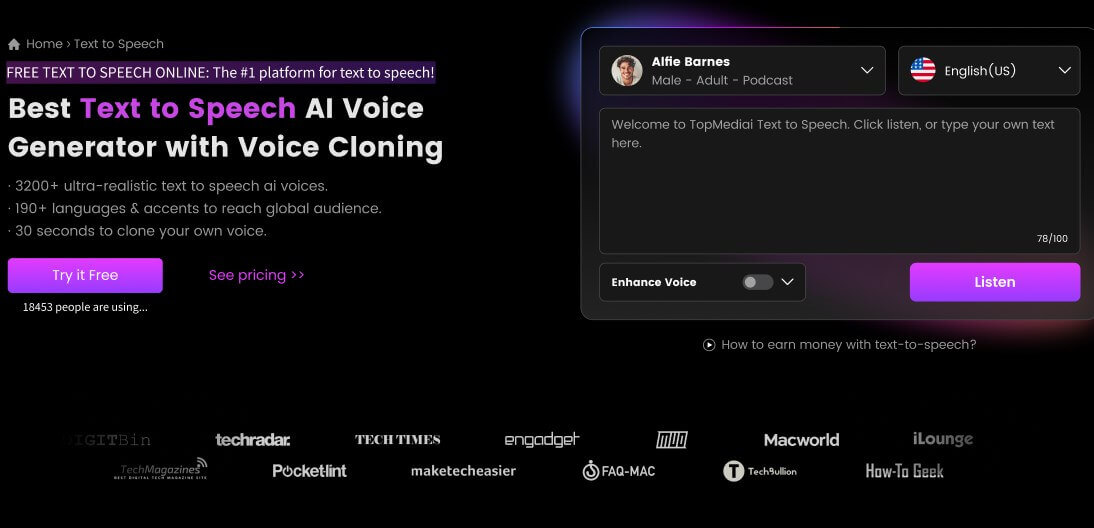 How to make AI singing voice with ai singing voice generator:
Step 1: Visit the TopMediai text to speech website.
Step 2: Enter the text that you want to convert into the voice of your favorite singers.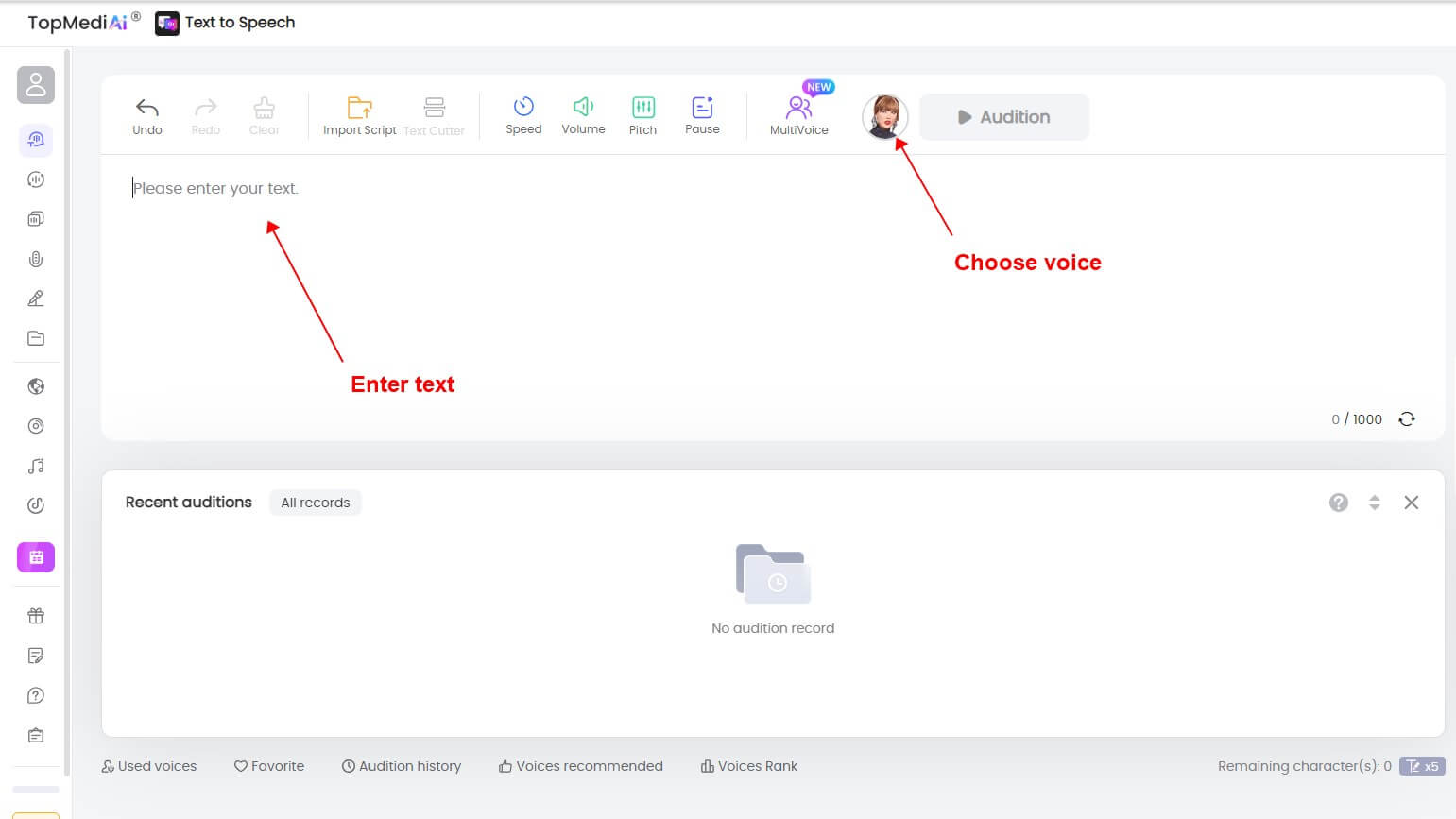 Step 3: Once you choose the voice, click on Convert.
Step 4: When you are satisfied with the singing text to speech conversion, hit the Download button to save it.
More than 3200 voices and 70 languages.
Cutting-edge AI technology enables customization of speech speed and pitch.
Produce a diverse range of lifelike and superior quality voices that resemble those of humans.
The exceptional quality of its AI-generated singing voices, which makes it a valuable tool for those who want to produce realistic-sounding vocals without the need to hire a professional singer or rely on pre-recorded samples.
Free text to speech api provided for developers.
2

Uberduck.ai

Uberduck.ai offers a comprehensive text-to-speech functionality that encompasses an extensive range of languages and voices. Additionally, it provides users with the flexibility to fine-tune various aspects of the generated speech, such as speed, tone, pitch, and inflection, with a high degree of precision.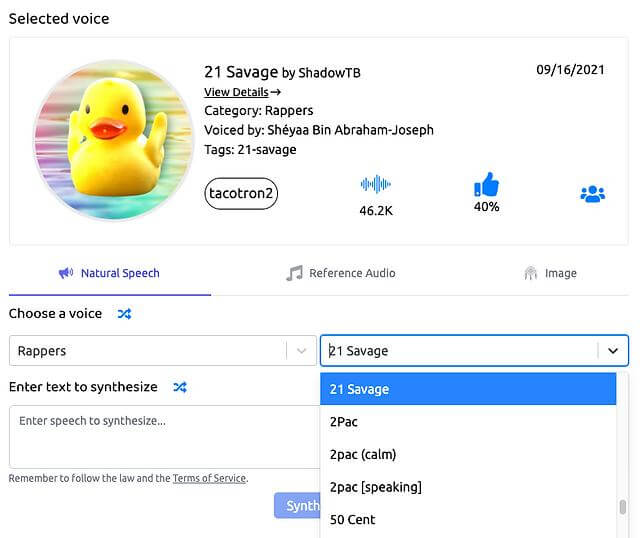 The interface of the software is user-friendly and permits swift modifications when necessary.
The audio output produced by the software is of superior quality, resulting in realistic-sounding voices that are sufficiently persuasive for deployment in commercial ventures or presentations.
Some features require subscription fees in order to access all the features offered by the program.
Despite the generally impressive quality of the voice output, certain users may consider it excessively robotic and challenging to comprehend when dealing with complex sentence structures or intricate subjects.
3

Typecast.ai

Typecast.ai is a software that allows users to convert text into singing or rapping, and it has both advantages and disadvantages.

Users can easily share their Typecast.ai creations with others on social media or other online platforms.
The primary disadvantage of Typecast.ai is its pricing, which ranges from 8 USD per month for basic features to 80 USD per month.
Adjustable tempo and key shift for the vocals.
Take advantage of an augmented collection of instruments and sound effects, improved audio effects like reverb and delay control.
Part 3: Also Recommend: AI Text to Singing Voice Generator Software
A major advantage of employing Voxbox is that it enables users to effortlessly produce vocal tracks that have a professional sound, even if they lack significant singing or rapping skills.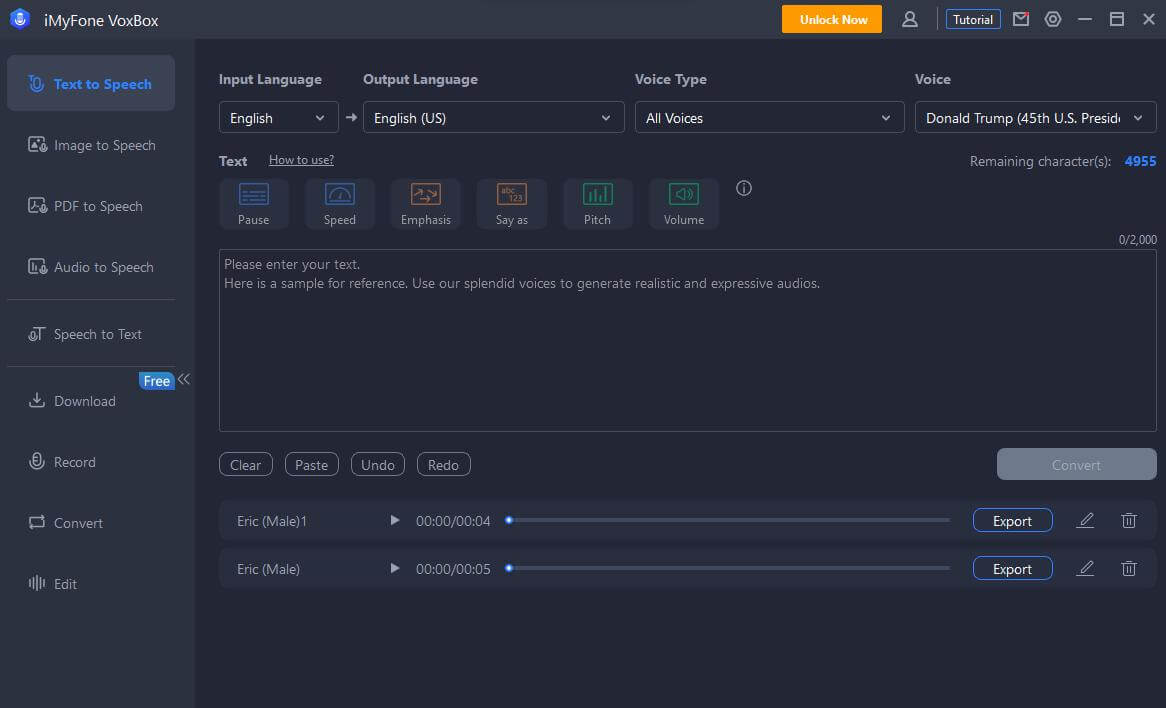 User friendly interface.
Software that can convert text into singing or rapping.
Include access to over 100+ unique custom voices created by the Voxbox team.
Part 4: HOT FAQs about AI Singing Voice Generator
1 Is there any text to singing voice generator free?
Yes, there are some text to singing voice generators available on the market, including voicemod, typecast.ai and TopMediai text to speech.
2 How do ai singing voice generators work?
AI singing voice generators work by analyzing vast amounts of vocal data to understand the nuances of human singing.

They use this knowledge to generate realistic and expressive vocal performances through computational models, allowing for the creation of lifelike singing voices with various styles and emotions.
3 Which is the best singing text to speech generator?
Here recommend TopMediai text to speech, which possesses multiple singer and musician voices for users to convert their text into audio in their favorite singers'voices.
4 Is there any singing voice generator free?
Yes, you can choose the ai singing voice generators mentioned above like TopMediai text to speech to generate ai singing voice for free in 3 steps only.
Conclusion This article provides a brief overview of AI singsing voice generator , which involves the use of a text to singing voice generator to create custom songs.

TopMediai text to speech, for instance, features a diverse range of singer's voices that users can select from, and it also supports the creation of audio in singers' text to speech voice.