When talking about virtual idols and pop culture, Hatsune Miku stands as an iconic figure.

One of the most captivating aspects of Hatsune Miku is her distinctive voice, which brings her songs to life. In this article, we will explore the world of Hatsune Miku voice generator and the tools that allow you to create your very own Hatsune Miku AI voice.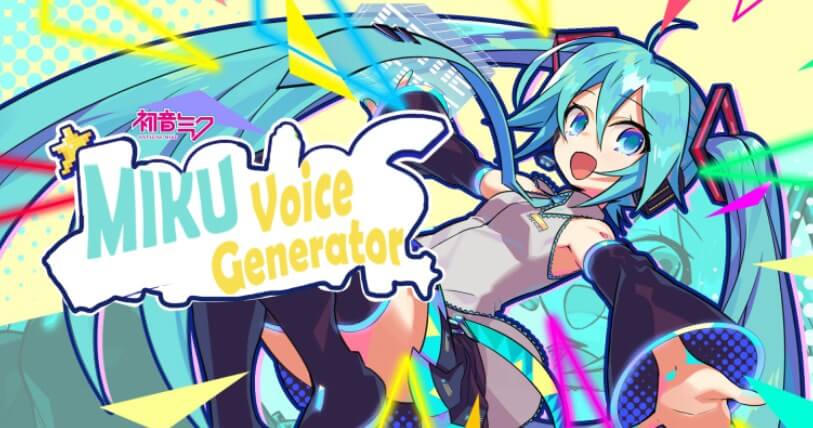 Part 1: Who is Hatsune Miku and Hatsune Miku Voice Actor?
Hatsune Miku is a virtual pop sensation and a fictional character known as a "Vocaloid." She was created by Crypton Future Media, a Japanese software company, and she has gained immense popularity worldwide. Miku is not a human singer but rather a computer-generated virtual idol.
Her character design features long turquoise hair and a futuristic appearance. Miku is often depicted as a teenage girl, and she has become an icon in Japanese pop culture.
Miku's popularity extends beyond her music. She has appeared in video games, concerts using holographic technology, and various forms of merchandise. Fans of Hatsune Miku often create their own music using her voice, contributing to her ever-expanding repertoire of songs.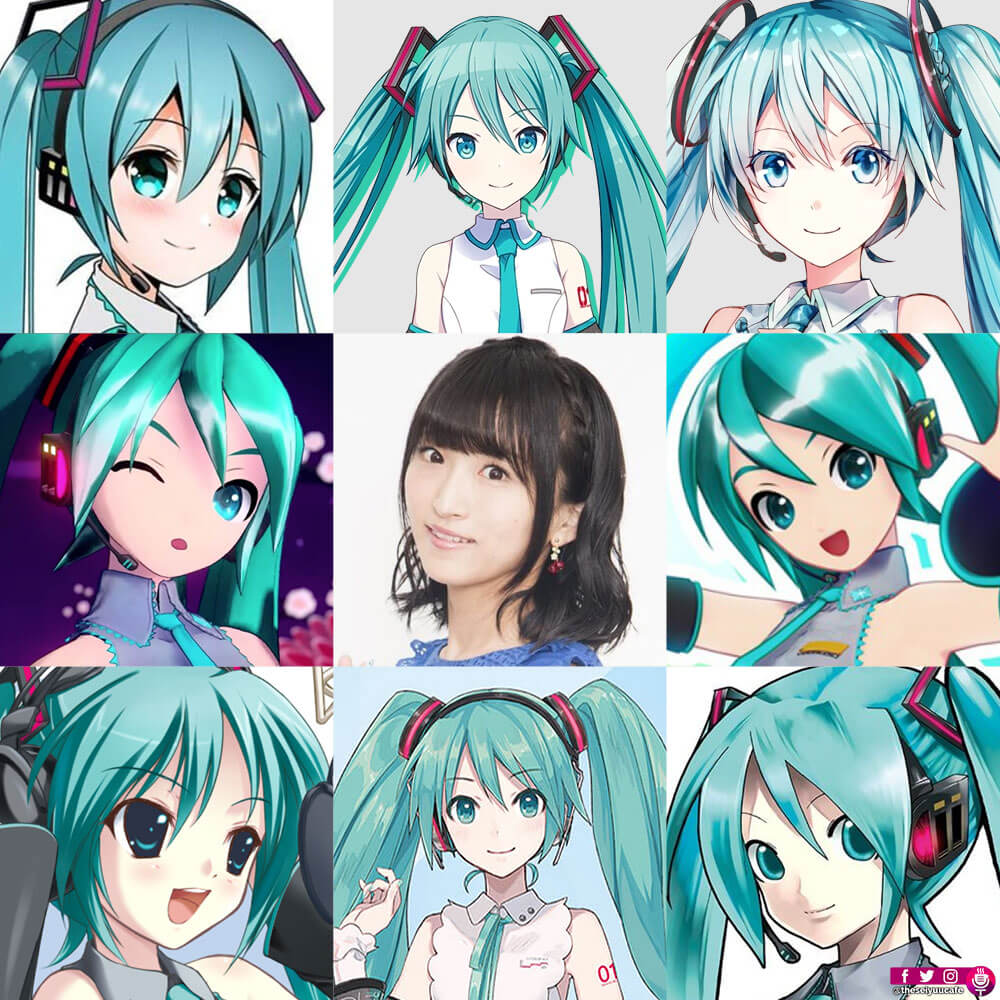 Saki Fujita, a Japanese voice actress born on October 19, 1984, and originally from Tokyo, is affiliated with the talent agency Arts Vision. Her most renowned contribution is to the character Hatsune Miku in the synthesis software VOCALOID, where she provided the voice sampling.
You can't miss! Try out the Hatsune Miku AI voice generator for free.

Text to Speech
3 Free Trials of The Selected Voice Below

Hatsune Miku
Conversion failed.
Please check out if there are special characters or multiple languages in your text.
Part 2: What is Vocaloid Voice Generator-The origin of Hatsune Miku
Vocaloid is a technology developed by Yamaha that enables users to synthesize singing using text-to-speech software. This groundbreaking technology allows users to input lyrics and melodies, and the Vocaloid software will generate a singing voice based on the chosen vocal library.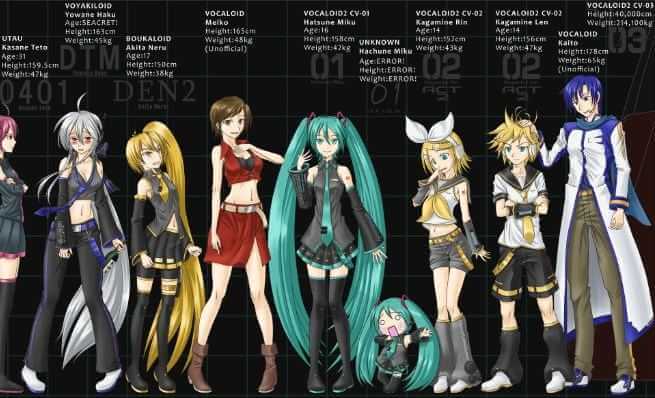 Hatsune Miku is one of the most famous Vocaloid characters, and her voice library is widely used in music production. Her popularity has grown to the point where she has become a cultural phenomenon, with concerts featuring her holographic projection drawing massive crowds.
And now, TopMediai provides a simpler technology that can easily help you reproduce Miku's voice. You can use it to convert your text into Miku ai voice.
Part 3: Best 3 Hatsune Miku Voice Generator [Miku Text to Speech]
TopMediai text to speech stands out a new way to make your 'Miku Dream' comes true. It is a cutting-edge Hatsune Miku voice generator that offers a seamless experience for creating AI voices. With its user-friendly interface, you can easily input your lyrics and melodies, and TopMediai will generate a voice that captures the essence of Hatsune Miku.
Whether you're a musician, content creator, or just a fan, TopMediai provides an accessible way to bring the iconic voice of Hatsune Miku to your projects.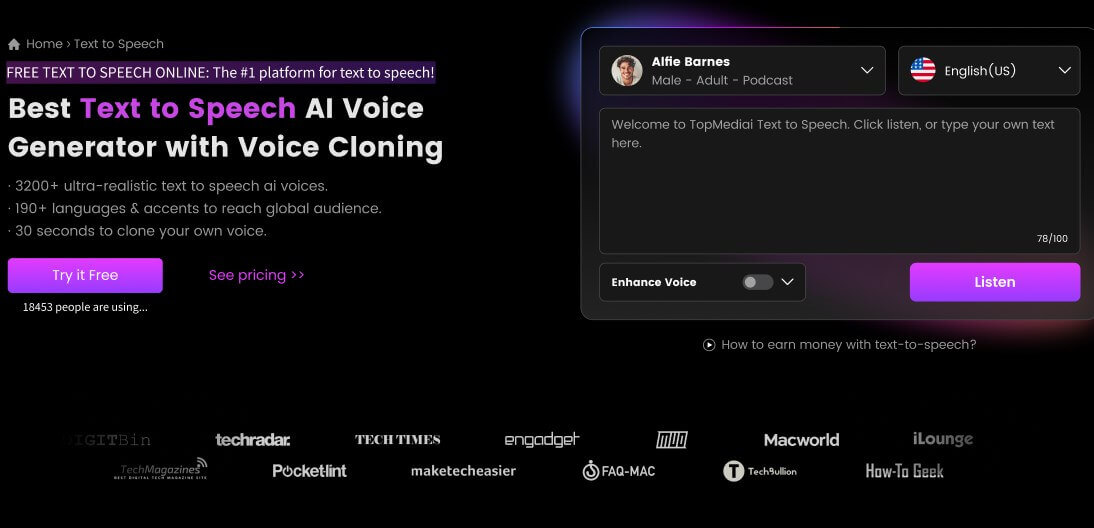 How to Get Hatsune Miku AI Voice Using TopMediai Voice Generator:
Step 1: Go to the official TopMediai text to speech online.
Step 2: Simply enter the text you want to convert on the platform.
Step 3: Choose the Hatsune Miku voice ai model from "Vtuber" options, and make any necessary adjustments.
Step 4: Once you're satisfied with the settings, click on the "Convert" button to generate the voice.
Step 5: The resulting voice will be in the style of Hatsune Miku and can be saved and used as needed.
3200+ voices like SpongeBob, Mickey Mouse are provided for you available.
Over 130 languages and accents such as British you can change in your audio.
Voice Cloning: TopMediai offers the option to clone existing voices, making it an ideal choice for maintaining consistency across brand communications and character portrayals.
Multiple groble accents can be utilized if you need.
You can output the audio in different formats like MP3, WAV.
All-in-one toolinlcuding Voice Generation, Speech Recognition, Audio edit, AI song cover and Free Voice Changing of Hatsune Miku AI voice etc.
Pros
The final voice sounds natural and the same as the real voice.

Works on all devices and converts texts to voices in no time.

Can turn up to 5,000 characters in one go.
Cons
You need to sign up to use the tool.
FakeYou is another impressive tool for generating Hatsune Miku AI voices. This software leverages advanced AI technology to produce vocal performances that closely mimic Hatsune Miku's unique style. With FakeYou, you can experiment with different vocal styles and create custom Hatsune Miku voices to enhance your music or multimedia projects.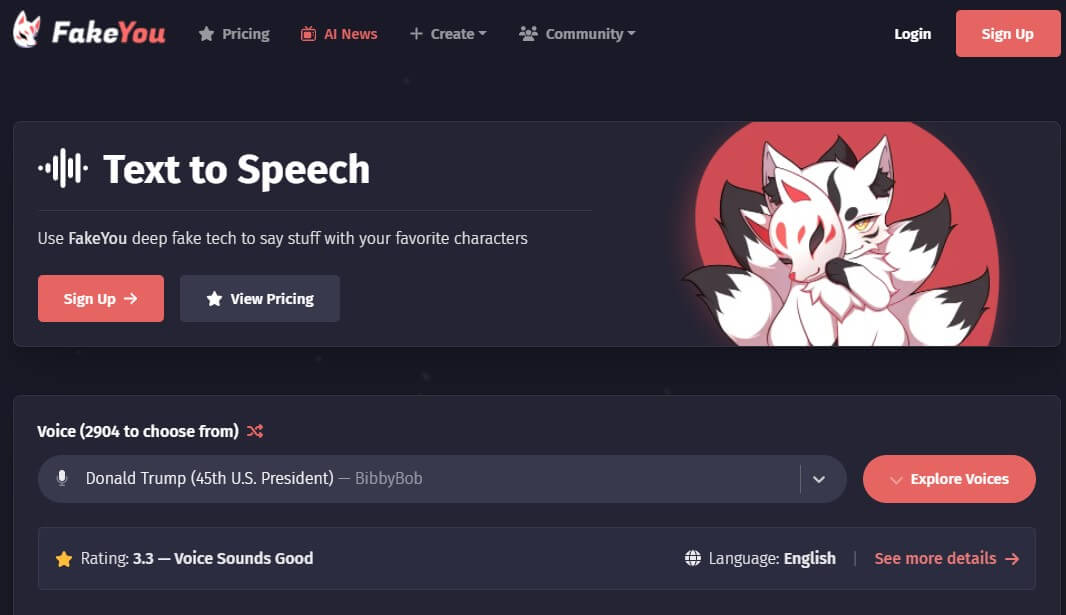 Online tool with thousands of voices to choose.
It is quite easy for beginners and a go-to tool to save time.
It supports 8 languages for the conversion.
A filter to choose the category and find the desired voice easily.
Pros
The voice can be downloaded from the website and shared on social media platforms.

The conversion of the premium version is quite fast.

You can also check the voice artist of the voice in the list.
Cons
You need to wait in the queue if you do not have a membership.

Convert only 12 seconds of voice in the free version.
3

VoxBox

VoxBox is a versatile Hatsune Miku text-to-speech voice generator that caters to a wide range of creative needs. Whether you want to compose music, add voiceovers to videos, or develop interactive AI applications, VoxBox has you covered.

Its flexibility and high-quality voice synthesis make it a valuable resource for those seeking to harness the power of Hatsune Miku's voice.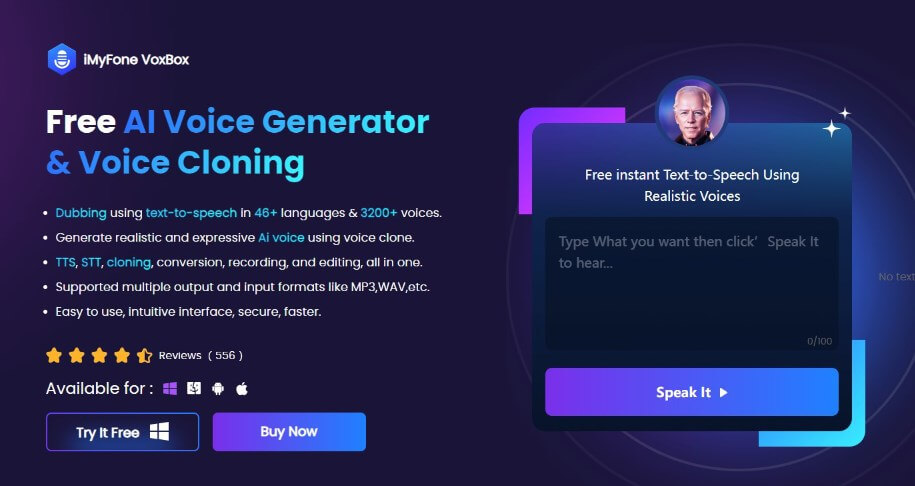 The software offers 3200+ voices and is updated several times a month.
You can edit your audio through cutting and trimming, and the final version can be exported easily.
It also helps you convert the audio format to the desired format.
Pros
The voices are quite natural, and you can make your videos and audio more captivating.

Beginners can use the tool without any hassle.

You can add multiple speakers in one audio, which is an interesting feature.
Cons
Conversion through the free tool is limited, so you need to buy the plan.
Part 4: FAQs about Hatsune Miku Voice Generator
1What is Hatsune Miku voice generator?
Hatsune Miku voice generator uses voice synthesis technology to generate Hatsune Miku AI voice. It features the voice of Hatsune Miku, a virtual pop star created by Crypton Future Media in 2007.
2Can Hatsune Miku text to speech voice generator create realistic-sounding vocals?
While Hatsune Miku text to speech voice generator can produce high-quality vocal tracks, it is not designed to mimic the sound of a human voice. The software's unique, synthetic sound is part of its appeal, and many users enjoy the futuristic, electronic sound of Hatsune Miku's voice.
However, you can use TopMediai available that aim to create more realistic-sounding vocals.
3How does Hatsune Miku voice generator work?
Hatsune Miku text to speech generator includes a library of phonetic sounds and syllables, which can be combined to create words and phrases. Users can input text into the tool, and it will generate a speech using Hatsune Miku voice.
4Can I create original songs or content using the Hatsune Miku voice generator?
No. Miku vocie generator only supports transform youe text into Miku ai voice. If you want to create Miku songs, access to TopMediai ai song cover.
Conclusion The dream of having Hatsune Miku ai voice at your fingertips is now a reality thanks to these top-notch Hatsune Miku Text to Speech Voice Generators. Whether you're a content creator, musician, or just a dedicated fan, these tools allow you to harness the power of Hatsune Miku ai voice for your projects.

Explore these options and let your creativity soar with the enchanting voice of Hatsune Miku. Anyway, if you want to explore more about Miku voice, come to TopMediai!