Genshin Impact has taken the gaming world by storm since its release in 2020. One of the exciting features of this game is the diverse cast of characters. Fans of the game can now take their experience to the next level by using Genshin Character AI Voice Generator to make AI voices for their favorite characters.

In this article, we'll cover everything you need to know about Genshin AI Voice and how to use it to play together.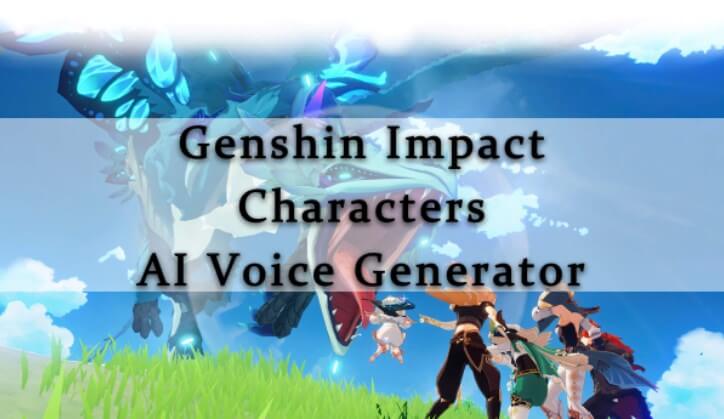 Part 1: Info of Genshin Impact
Genshin Impact is an action role-playing game(RPG) developed by miHoYo. The game is set in the fantasy world of Teyvat, where players explore various regions and encounter a diverse cast of characters.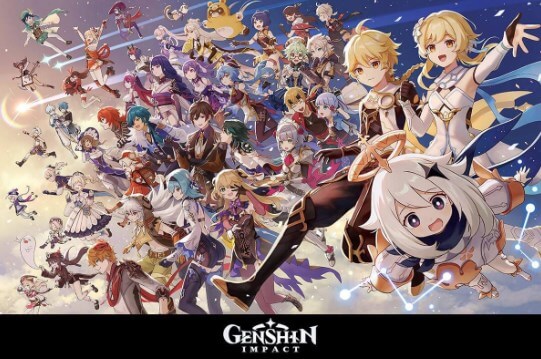 Each character has unique abilities, personalities, and stories, making them a fan favorite. Genshin Impact has gained immense popularity due to its stunning graphics, engaging storyline, and well-crafted characters.
You can't miss! Try out the Genshin AI voice generator for free.

Text to Speech
3 Free Trials of The Selected Voice Below
Nahida
Conversion failed.
Please check out if there are special characters or multiple languages in your text.
Part 2: The Best Tool to Generate Genshin Impact AI Voice
TopMediai is an advanced online tool for generating speech from written text(TTS), offering a realistic and natural-sounding audio output. It boasts a diverse selection of high-quality voices, allowing you to produce audio content that sounds as though it was professionally recorded.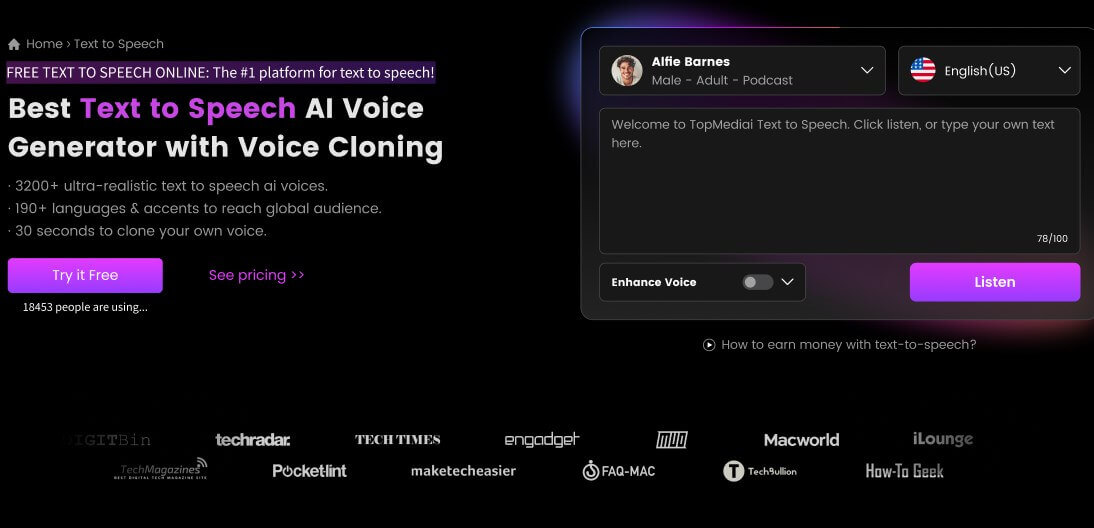 The user-friendly interface of TopMediai simplifies the process of entering your text and selecting the ideal voice for your project. Additionally, TopMediai is accessible on any device, from any location.
Easy steps to generate Genshin Impact AI Voice:
Step 1: Open TopMediai Text to Speech tool.
Step 2: Enter your desired text into the text box provided and select the Genshin Impact AI voice(Exclusive) from the available options or Choose in the "Genshin".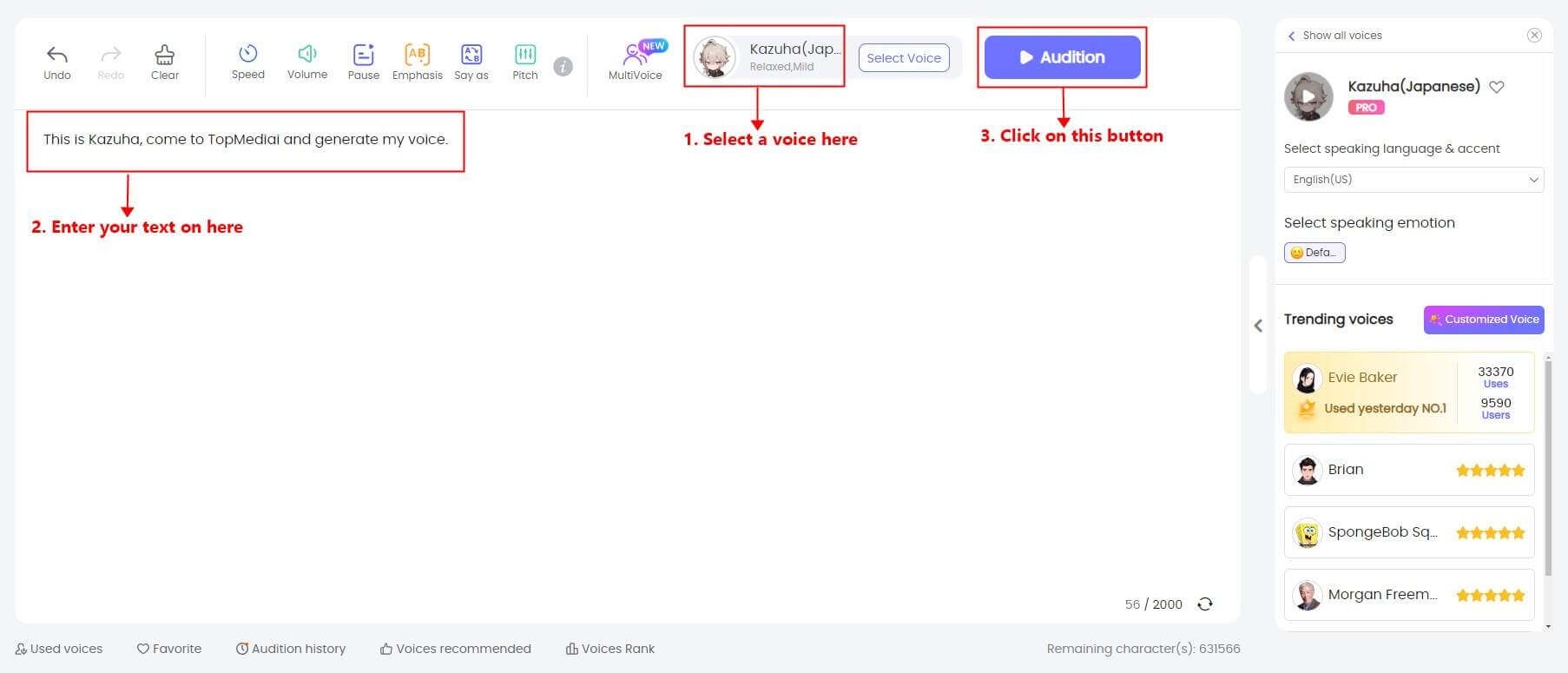 Step 3: Click the "Convert" button to generate your Genshin Characters voice AI audio file.
With over 3200 voices available, a wide range of voices are at your disposal to choose from, making it easier to find the perfect fit for your project or character.
Customization options allow you to modify various vocal characteristics such as pitch and tone, enabling you to achieve your desired effect.
With support for more than 70 languages, generating voices in languages other than English is possible.
You can generate AI voices of famous personalities such as Ariana Grande, Taylor Swift, and Cardi B.
You have control over pronunciation, ensuring that your character's voice sounds natural and accurate.
The interface is user-friendly and easy to navigate.
The exceptional quality of the audio output is akin to human speech, making it hard to distinguish between the two.
Bonus: 4 Most Popular Genshin Impact Characters RANKED (2023)
Nahida (CV: Kimberley Anne Campbell)
Nahida is a five-star pyro character known for her powerful elemental abilities and quick attacks. She is a popular choice among players who enjoy fast-paced gameplay and want to deal massive damage to their enemies.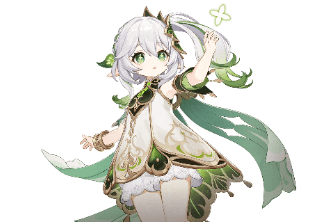 Kazuha (CV: Mark Whitten)
Kazuha is a new addition to the game and has quickly become a fan favorite. He is a five-star anemo character with versatile abilities that can deal damage, heal allies, and disrupt enemy attacks. Kazuha's charming personality and stylish appearance have made him a top pick among players.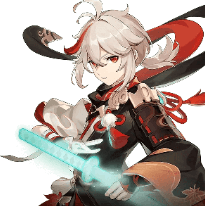 Zhongli (CV: Keith Silverstein)
Zhongli is a five-star geo character known for his defensive capabilities and high damage output. He is a popular choice among players who want to take on tough enemies and protect their allies. Zhongli's stoic personality and elegant design have also made him a fan favorite.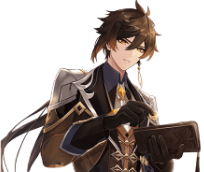 Hu Tao (CV: Brianna Knickerbocker)
Hu Tao is a Pyro user who wields a polearm and is known for her ability to deal massive damage to her enemies. Hu Tao is also known for her mischievous personality and playful attitude, which often gets her into trouble with those around her.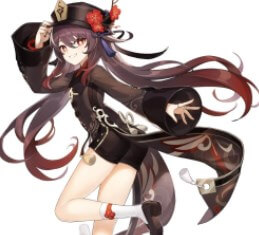 Part 4: FAQs about Genshin Voice AI Generator
1 Who are the 10 most popular characters of Genshin Imapct?
NAHIDA, KAZUHA, ZHONGLI, WANDERER(SCARAMUCCIA), SHOGUN RAIDEN, EULA, DILUC, KLI, VENTI, HU TAO.
2 Can I use the voice of each character in the Genshin Imapct to dub my content?
Of course you can. You can use the generated voices for any content you want, but the character voices are constantly being updated, so some of the voices for the characters you want may not be online yet.
3 Besides the Genshin Imapct, does TopMediai have any other game voices?
TopMediai also has the voice of Arena of Valor, League of Legends and many more popular games.
ConclusionThe three most popular characters ranked in 2023 are Nahida, Kazuha, and Zhongli, all of whom are excellent choices for players looking for unique and powerful characters.
TopMediai Text to Speech is an excellent tool for fans of Genshin Impact who want to take their gaming experience to the next level.

With it, players can generate Genshin Impact AI voices for their favorite characters, making it feel like they are playing with them in real life. Have a try now!