Removing background allows you to create transparent cutout backgrounds, highlighting the subject of your photo. You are free to place your new image into a variety of new designs and destinations. Add a brand new colored backdrop or add a new background to put your subject in a completely new environment.
Today, we will talk about how to give an image transparent background using different tools.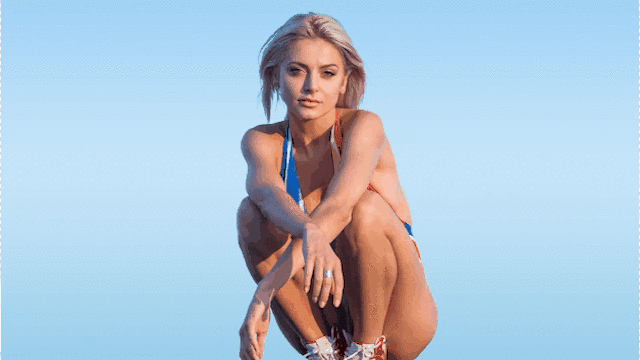 Method 1. TopMediai Background Remover - Remove Backgrounds 100% Auto [Editors' Choice]
TopMediai Background Remover is a complete solution for the person who is looking to work with image backgrounds. With TopMediai Background Remover, you can either add or remove a background from the picture or video. It is an easy image transparent background maker that you can use to remove any part of the picture or video by adding blur to it.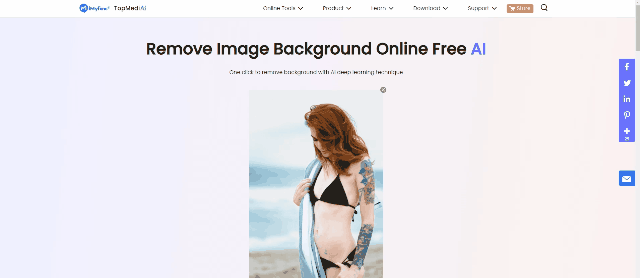 Tips
Hunting for a tool to erase image background? Why not try a professional remover TopMediai to remove backgrounds 100% Auto with AI-powered Technology within 5 secs in 1 click.
TopMediai Background Remover combines image detection and deep learning techniques together to help you get rid of background automatically with ease. It has a small file size and does not take much of the space in your computer, and does require a high-end PC to run it. Let us see how we can add blur to a picture or video using TopMediai Background Remover.
Step 1: Upload image and remove background with 1 click.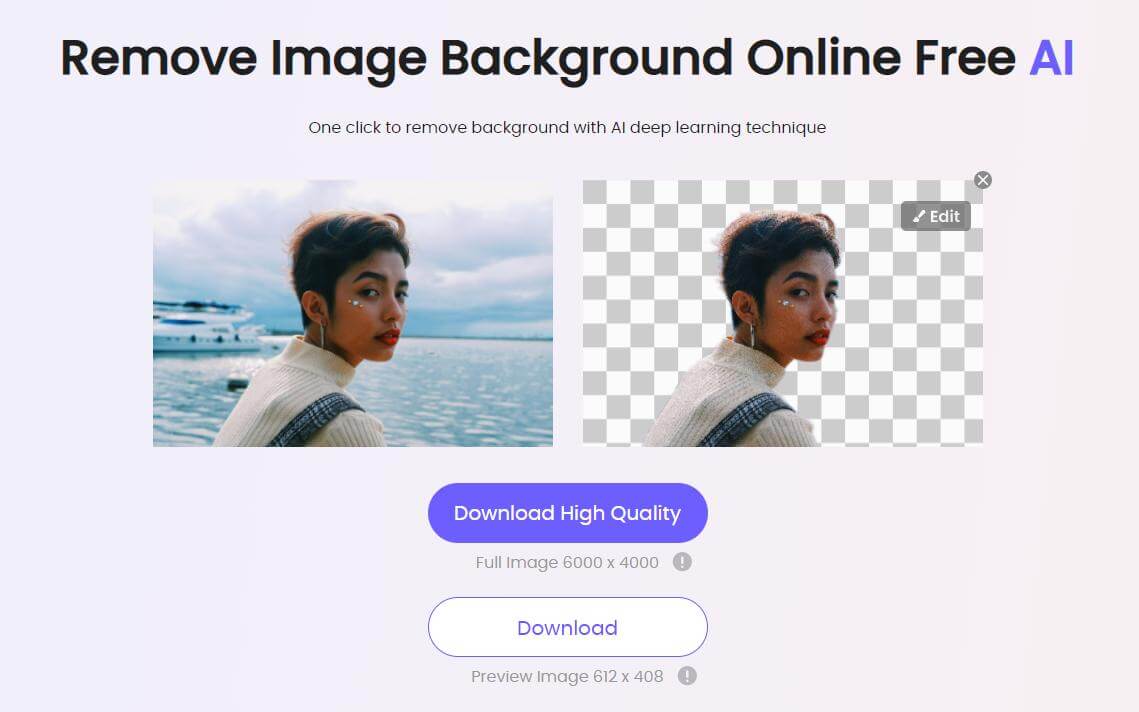 Step 2: Change background however you want.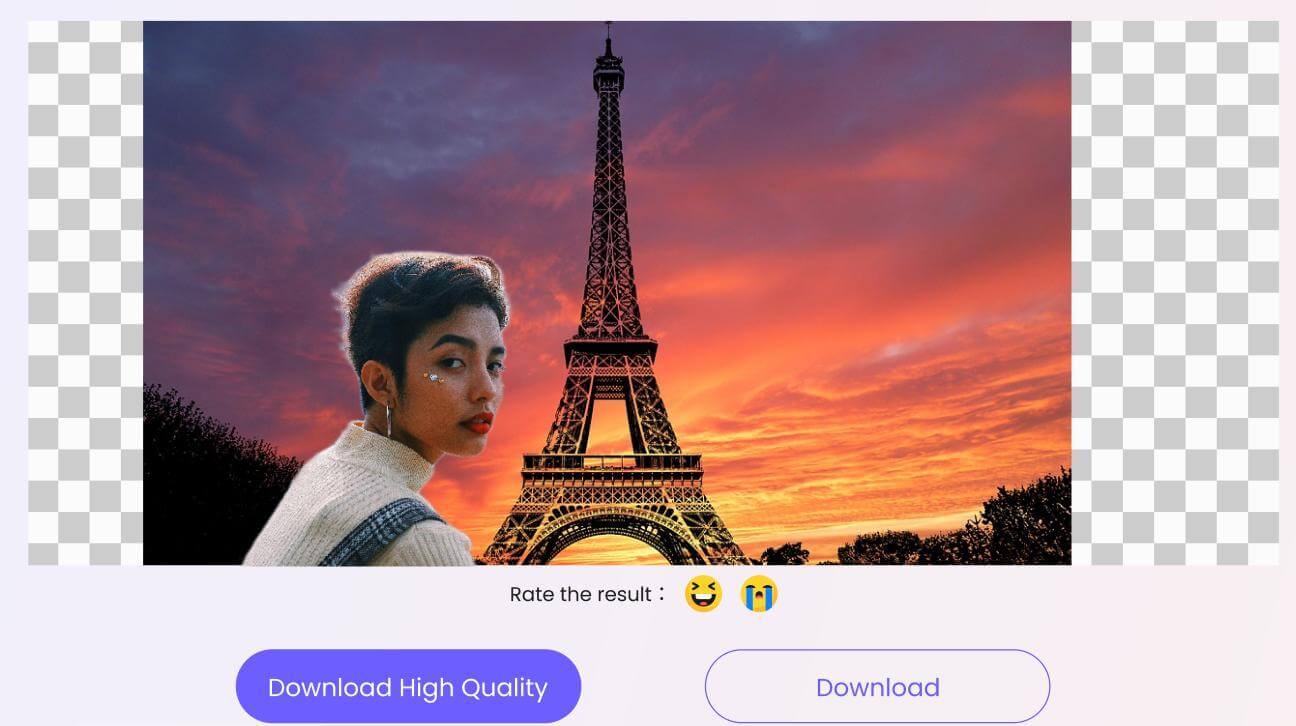 Step 3: Check if the result is satisfactory and download it if you like it!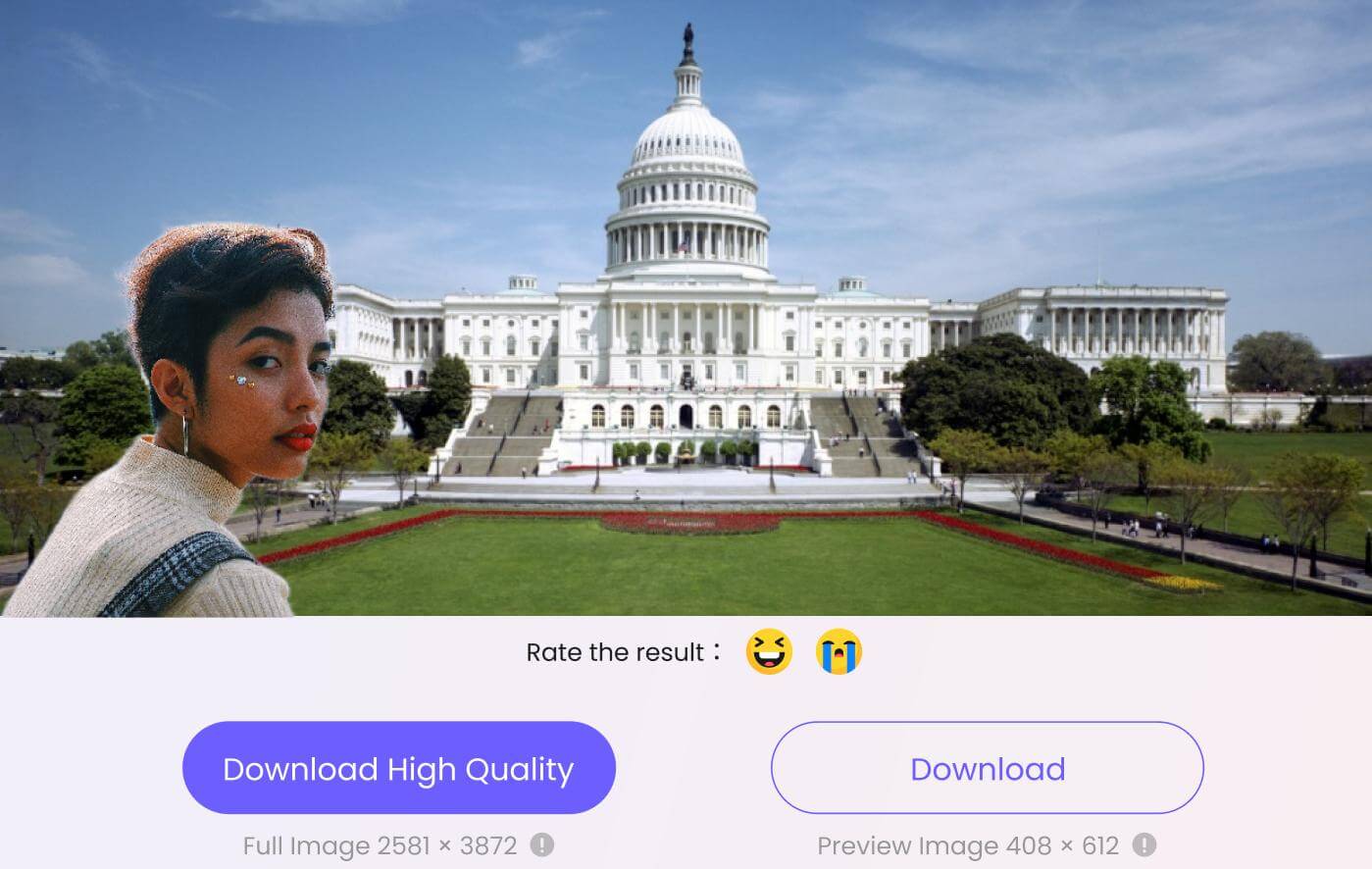 Watch the video tutorial to learn more about TopMediai's Online Background Eraser
Method 2. Photoshop - Professional's Choice to Remve Image Background
We know that Photoshop is a tool from Adobe that is compatible with both Windows and macOS. It is a paid tool, and you have to pay for the subscription. It is a professional tool and has plenty of features that you add to your image. However, in this part of the article, we will talk about how to make the image background transparent with Photoshop. Let us see what steps you need to follow.
Step 1: Download and install Photoshop on your PC. Open it and create a blank new project.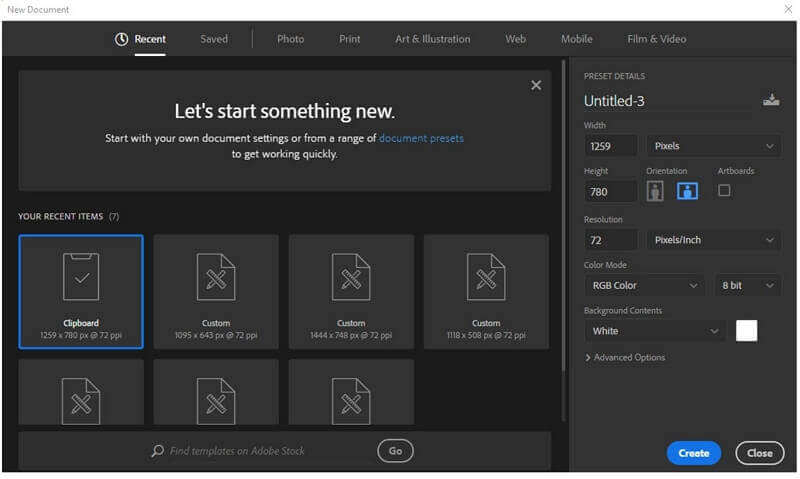 Step 2: Browse or import the image to whichyou want to add background transparency. Photoshop supports different formats of images, so you can upload any form of image that is suitable.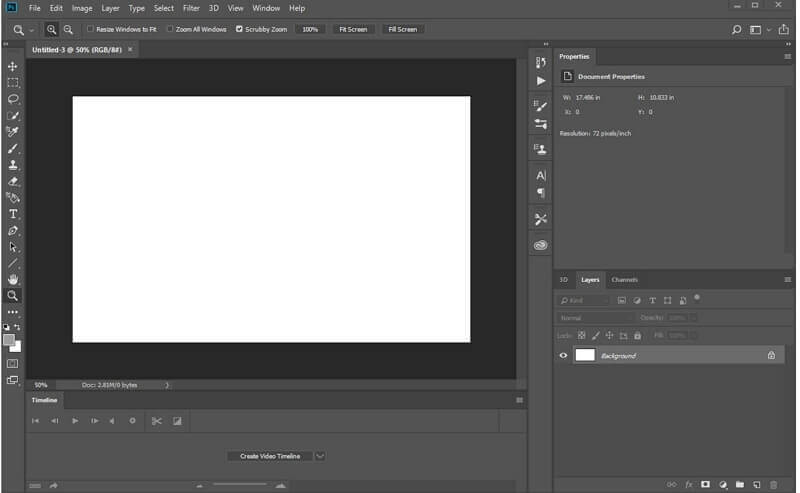 Step 3: As the image is uploaded, you can go to the left toolbar. Click on Free selection tool. Take this image transparent background maker and select the part of the image you want to keep. Go to select and invert your selection.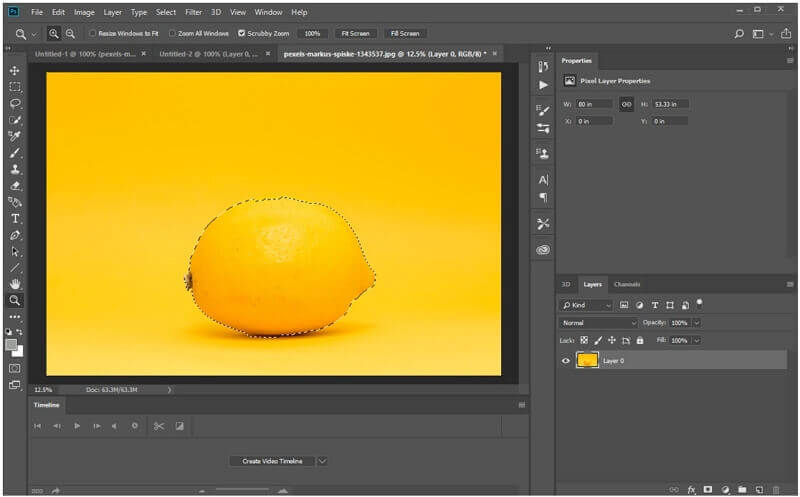 Step 4: Unlock the layer and press Dlt to delete the background, and your selected part will be kept. This is how you can make the image background transparent with Photoshop.
Pros
Professional image editing tool with a bunch of features.

Has layer-based editing to help users to edit with ease.

Compatible on both Windows and macOS.
Cons
Requires a high-end PC to support the smooth running of the tool.
Method 3. Canva [Online] - Fashionable Erasing Tool
Canva is an online photo editing tool that you can use to edit your photos. It allows you to edit photos easily with features that you can find in any professional editing tool. However, it also includes an effect to remove the background. But this feature is a paid effect, meaning that you cannot use it on a free account. Let us see how we can remove the background of any image using the Canva online background remover.
Step 1: Go to the website. Make an account to use the background remover and save it. You need to upgrade your plan to remove the background.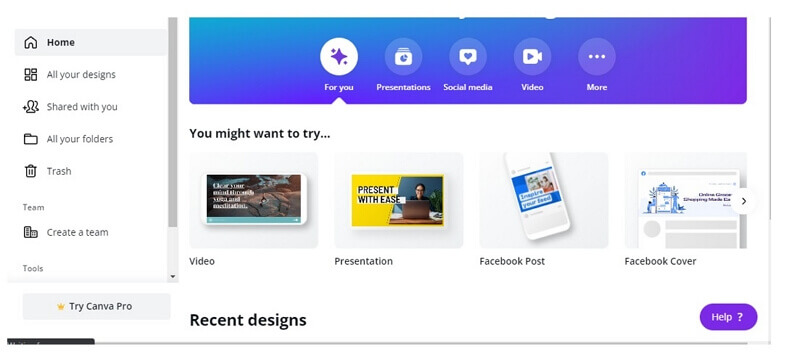 Step 2: Secondly, you need to select the size of your template. You can select the default templates, or you can enter the size for your size template.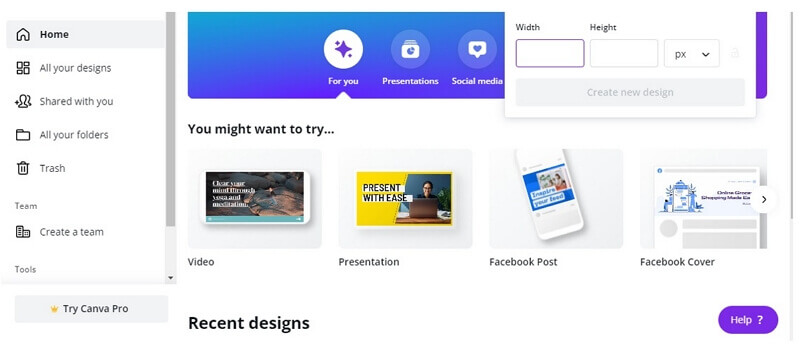 Step 3: Then go to uploads on the left-handside and upload the media of your choice. Browse the picture from which you want to remove the background.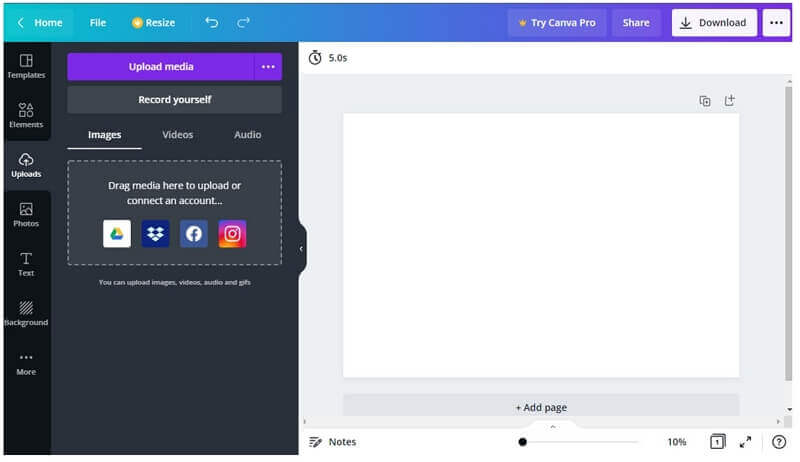 Step 4: Go to the top options bar of the Canva and click on Effects. You will see an option of BackgroundRemover here. Click on it, and your background will be removed easily.Moreover, you can also add additional effects to your photos using Canvas. Select the file format and size and download it on your computer. To downloadonly the transparent background, you will need to select the option of Transparent Background (PNG Only).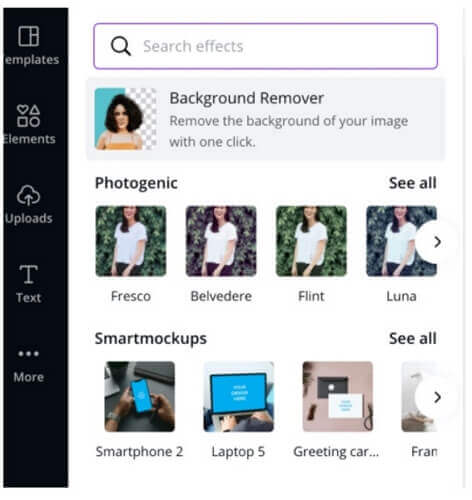 Pros
It is a very known editing website that features multiple advanced effects that you can add to your photos.

Canva is an online tool, and you don't have to download it.

It processes the image and automatically removes the background without any issue.
Cons
The feature of background removal is only limited to premium users, and you have to pay for it.
Method 4. Background Eraser - Good Background Cleaner in Android [Android]
It is a smartphone application that youcan use to make the background transparent of an image. But it is only compatible with Android. It is very less in file size and won't occupy a lot ofspace on your phone. You can use this background remover to select part of the image and make the background transparent easily. Let us see how we can do it using it on a smartphone.
Step 1: Go to the Play Store and download the Background Eraser app. It will take a few seconds to install. Open the app. It is pretty simple and easy to use. Tap on Load a photo to be able toimport the image.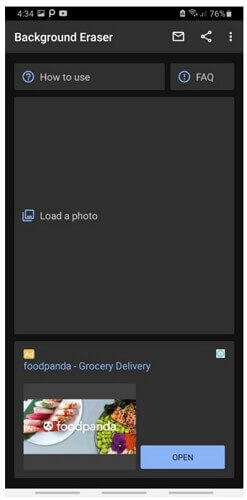 Step 2: The app will ask you to cropthe image as much as possible. Take the square and crop the image.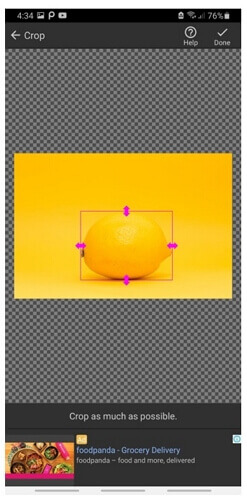 Step 3: Then, delete the rest of the background with a tap. Smooth the image; you can use magic and repair options to do so.
Pros
Easy to use.

Only used for erasing the background specifically.

Very effective and efficient.
Cons
Only compatible on Android.
Method 5. PicsArt - Multifunctional Tool [Android & iOS]
Step 1: Go to the App Store or Play Storeand download the application. It will be downloaded in seconds, depending on your internet connectivity. Open the app, and you will see different pictures in front of you. To upload your picture, tap on the + button on the bottom.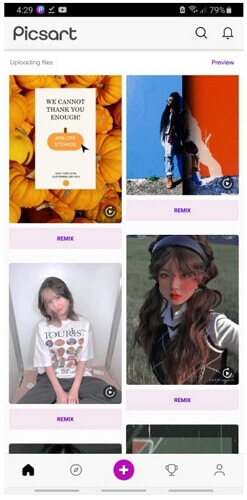 Step 2: Choose the image of your choice.Now, below you will see different editing options. Tap on Cutout. Now choose the option that you want to use to select the part of the image. Outline the part of the image using your hand and click on Tick.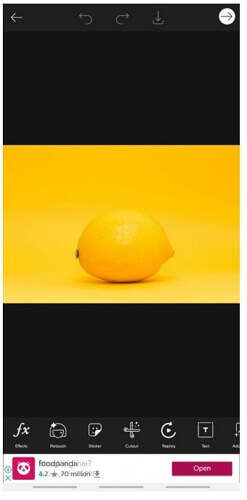 Step 3: The part you selected will be cutout, and the rest of the background of the image will be made transparent. Now, you can share the picture or even save it in your gallery.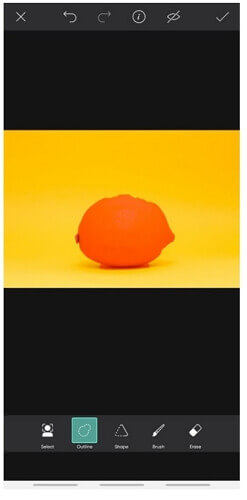 Pros
Compatible on both Android and iOS.

Easy to use.

Includes different editing features like a professional tool.
Cons:
Being a smartphone application, it has some restrictions. You need to pay to enjoy premium features.
Final Words
Conclusion
We have demonstrated how to make the background of an image transparent. There are multiple background rem‍‍overs that you can use according to your liking. However, it depends on the user what he needs to use to remove the background. You can either use a PC or even a smartphone to remove the background of any picture. You can also use TopMediai Background Remover to add blur to your creation.