Today, AI generator tools have taken over the world. YouTube and video thumbnails can easily be made with an AI Art generator. Many AI image generators are available online; some are rubbish and expensive. But there are some best AI generators available. This article will discuss Midjourney AI Art Generator as one of the best AI Image generators. It creates stylish and accurate AI images.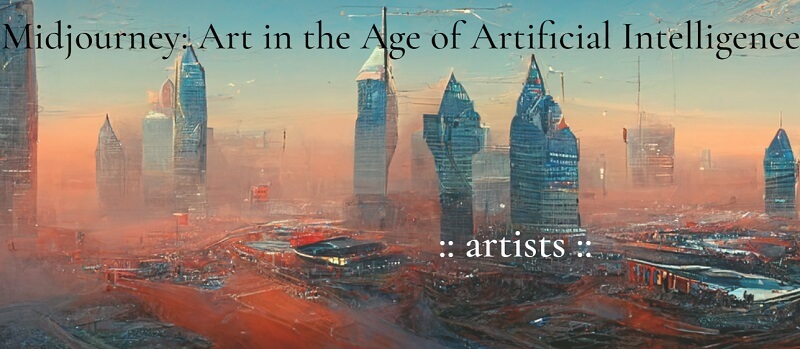 Part 1: What is Midjourney AI Art Generator?
We all sometimes play with AI image Generators because it is easy and exciting for us to create artwork digitally and within seconds. We have experienced many different AI generators; some need to be improved in a generation, and some are expensive to buy and play. But Ai Art Generator Midjourney has always given us crystal clear and accurate images.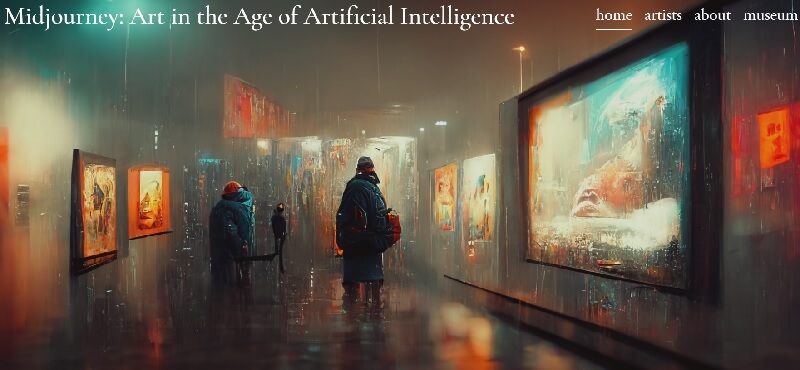 Midjourney AI Art Generator generates award-winning art images, and you join his beta program by signing up on Discord. After that, you will get access to 25 free renderings arts.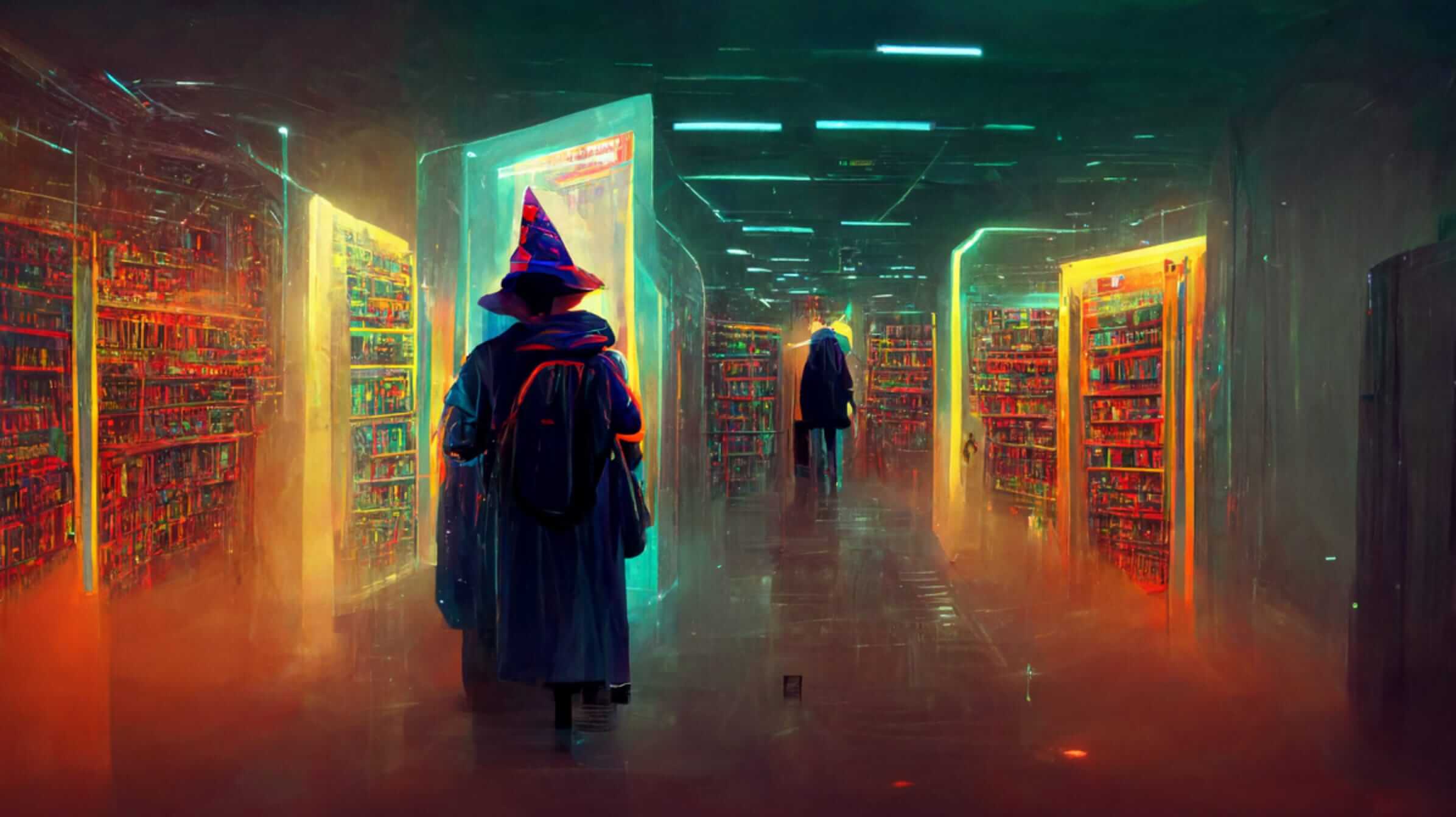 Key Features:
The Midjourney AI Art Generator has many advantages over traditional art production methods.
For beginners, this program is easy, fast, and effective.
You don't need to wait hours for your artwork to be created because it can produce art quickly.
Midjourney AI Art Generator is customizable.
You can change the program settings to produce original artwork that reflects your taste.
The program also offers many features, such as adding effects and filters to your artwork.
Pros
Free to use.

It generates high-quality art.

You can also make friends with his discord community.
Cons
It needs to be made apparent for the first-time user to set up.
Pricing:
After signing up, you will get Midjourney Ai Art Generator free 25 arts after buying its basic plan of 10$.
Part 2: Discord Ai Art Generator Midjourney
Discord is one of the best platforms to talk and chat with communities. We can use Midjourney with the help of the discord platform. It is pretty easy and accessible for registration, so we can quickly join the Discord Ai Art Generator Midjourney community and Art Generator.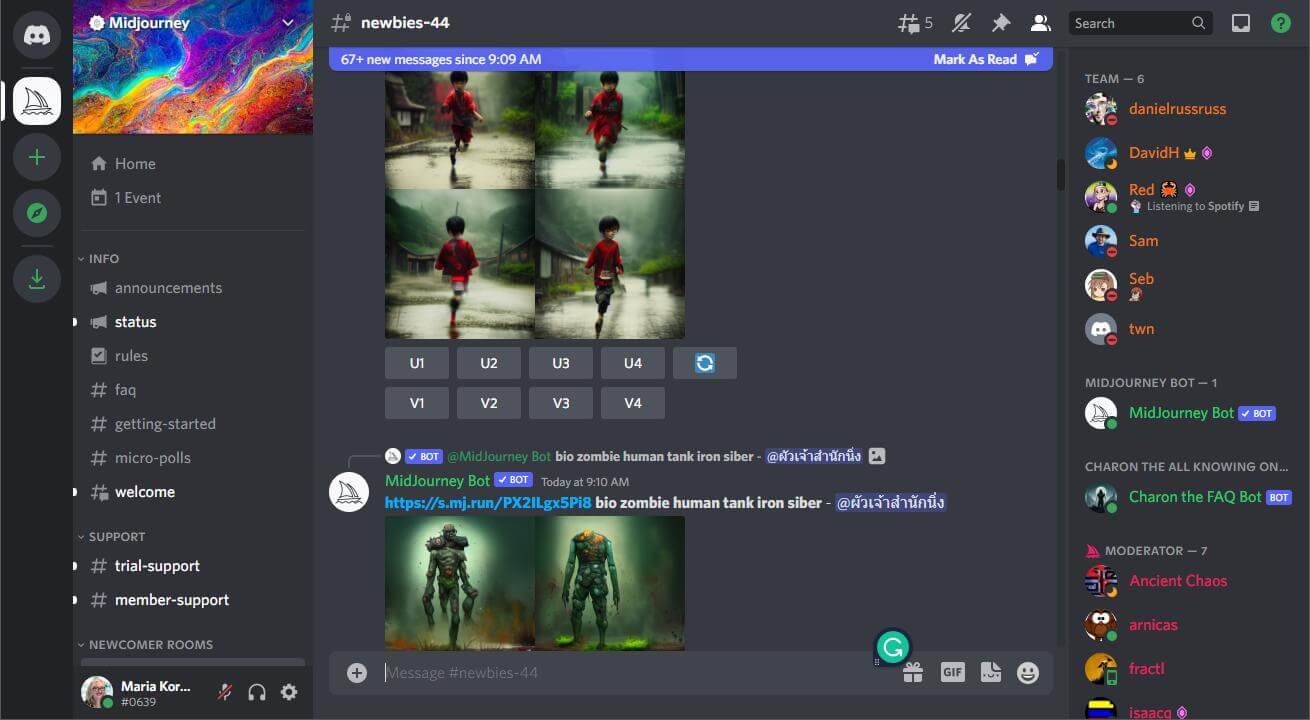 What is the Relationship Between Discord and Midjourney?
Midjourney was developed by a team at a private research lab and founded by David Holz. This is the most recent AI picture generator popular on the internet. The only drawback of Midjourney is that users can only access it via Discord, which uses a chat server to work.
Like Reddit or WhatsApp, Discord is a social media messaging app where users may join servers or establish their own to interact with other people and groups.
Part 3: How to Use Midjourney AI Art Generator
Suppose you are new on Discord, then first register for your account. If you are an existing user, then sign in and join the beta for Midjourney and follow the below steps:
How to Use Midjourney AI Art Generator:
Step 1: There are a few things you should need to know before using a beta. There is a free trial with about 25 prompts offered at first use.
Step 2: From the sidebar, go to one of the Rooms called "Newcomer Rooms" we are using "#newbies-138", but you can also use others.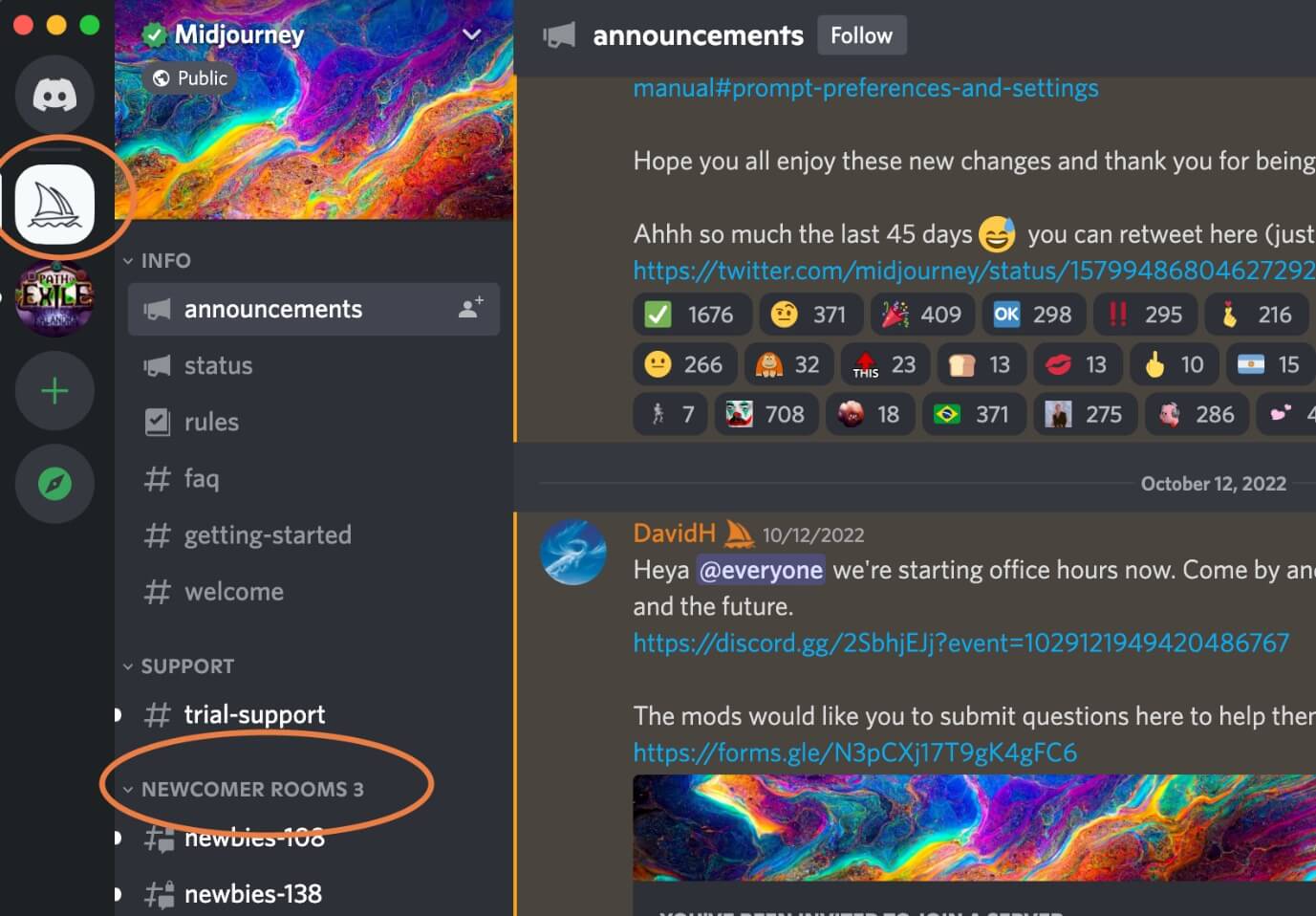 Step 3: Enter the Newbie channel name.
Step 4: There is a text box where you need to enter /imagine and then type your text for your art and submit it.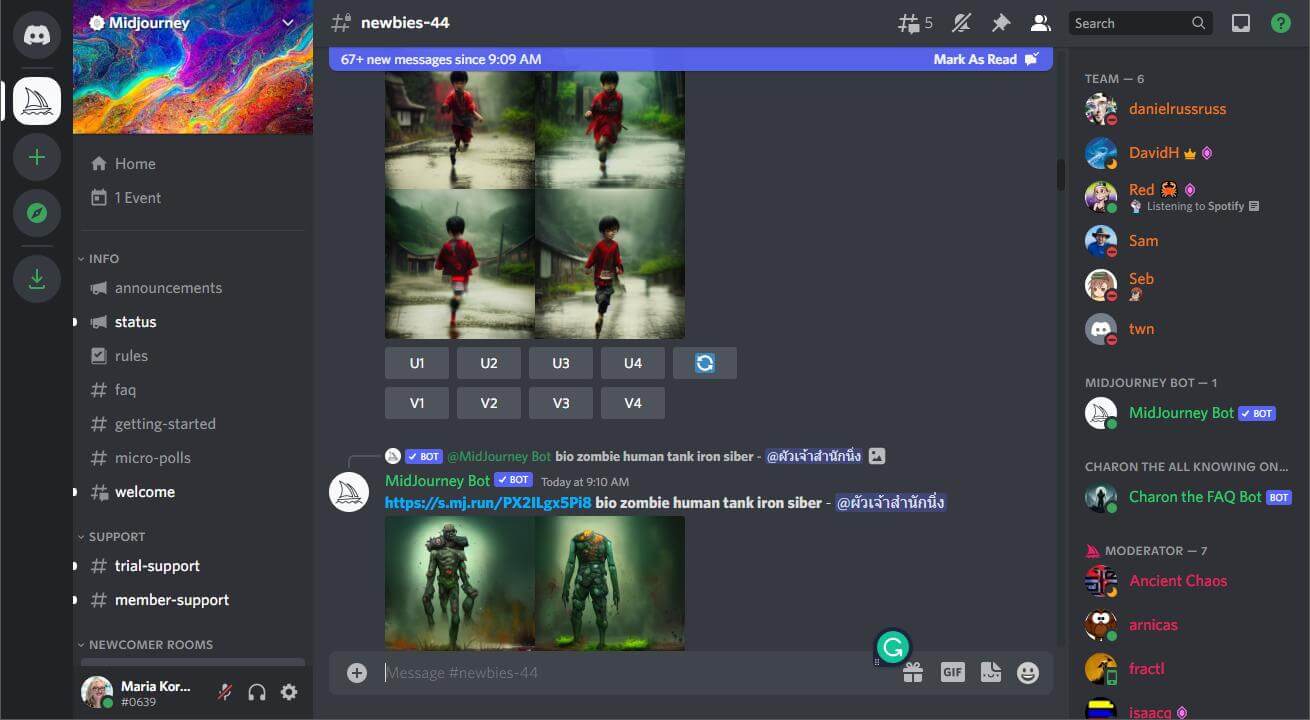 Step 5: You have to wait and watch the progress of the four image creations.
Part 4: Best AI Art Generator Alternative to Midjourney
Artificial intelligence plays an essential role in the digital industry by leading a new age of AI image-generated art. Today, AI technology is easily accessible to many peoples, helping us create an entirely new era of art generation. Midjourney is best, but there is an alternative, too, called TopMediai AI Art Generator.
TopMediai AI Art Generator
The best alternative for the Midjourney AI art generator is TopMediai AI Art Generator. It can create images of our imagination with the help of some words. This tool is versatile and powerful, with many options.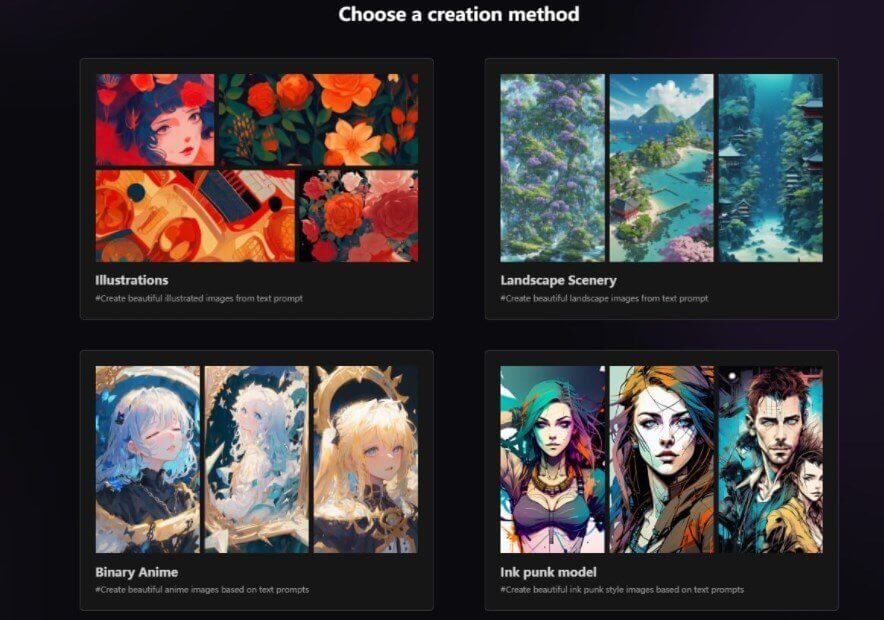 Key Features:
This tool can create AI-generated images from words of many shapes and styles.
TopMediai AI Art Generator images have excellent clarity.
The result of your artwork will always be jaw-dropping.
There is a customization option, and you can customize your generated art with effects and colors.
Pros
One of the best benefits of TopMediai is that it works fast and processes quickly on a slow internet connection.

Online web-based.

Fast processing.
Cons
Part 5: FAQs about Midjourney AI Art Generator
1 Is the Midjourney Ai Art Generator Free?
Because Midjourney is accessible to everyone, it differs from other AI art generators. Anybody with a Discord account can sign up for the Midjourney beta server and begin using it to create images at no cost.
2 How to Use Midjourney AI for free?
On Midjourney, the first 25 photos you create are free. But you don't want to stay at 25! You can generate up to 200 photos with the Basic Membership monthly subscription.
3 How Do I get access to Midjourney?
Accessing Midjourney is more accessible than many other AI programs, such as ChatGPT. You don't need to install software; you must sign up and log in to your discord account. It is because users can access it through Discord.
4Can you Sell MidJourney Images?
Yes, you can sell. There are some restrictions too, but Midjourney allows us commercial use rights. You can use or sell its images anywhere on the internet.
5Any midjourney banned words?
Yes, you can have access to those midjourney banned words via the dicord community.
Conclusion:
In this article, we have discussed the
Midjourney AI Art Generator
. If you are a discord user and want to play with
AI arts generators
, then Midjourney is the best option. You can easily access it through the Discord app.
Ai art generator Midjourney has some customization options, allowing us to play with our art. But if you want an alternative for Midjourney, TopMediai AI Art Generator is your best option. TopMediai AI Art Generator generates fantastic and clear images for you and is the best option for AI Art generation.