Celebrate birthdays in a unique and memorable way with the Happy Birthday Song Generator. Say goodbye to generic tunes and create personalized birthday songs that will make your loved ones feel extra special.

In this article, we will explore the power of the Happy Birthday Song Generator, its features, and how it can transform your celebrations into unforgettable moments.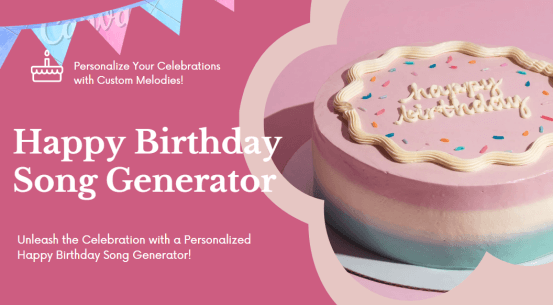 Part 1: Start from What is a Happy Birthday Song Generator
1. What is a Happy Birthday Song Generator?
A Happy Birthday Song Generator is an innovative online tool designed to create personalized birthday songs. It utilizes advanced algorithms and a vast database of names and rhymes to generate unique songs on demand.

By inputting the name of the birthday person and selecting a musical style or genre, the generator creates a customized birthday song that incorporates the person's name and personal details into the lyrics.
2. Why Use it - The Importance of Personalization!
Everyone loves to feel unique, and personalized birthday songs add that extra touch of thoughtfulness to any celebration. A customized birthday song instantly captures the essence of the birthday person, making them feel cherished and loved.

By incorporating their name and personal details into the lyrics, you can create a truly one-of-a-kind gift that will be treasured for years to come.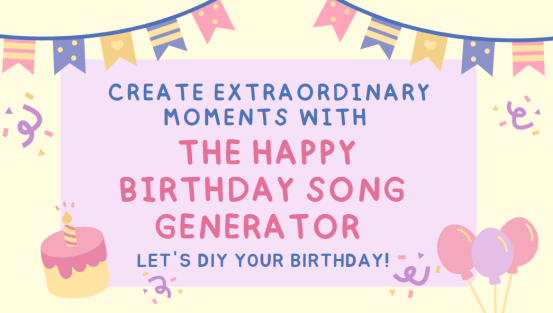 Key Features:
Personalized Lyrics.
Name Database.
Music Styles and Genres.
Quick and Easy Generation.
Digital Sharing Options.
Creative Applications.
Part 2: FREE Online Birthday AI Song Generator
1. Voicemod- for Personalized Happy Birthday Songs
Are you ready to take your voice transformations and personalized celebrations to the next level? Look no further than Voicemod, the revolutionary AI voice changer that now offers an exciting new feature: text-to-song generation. With Voicemod, you can unleash your creativity and create customized happy birthday songs for your friends like never before.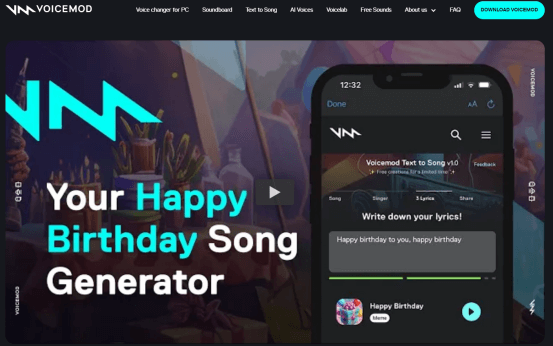 How to Use Happy Birthday Song Generator Online Free?
Step 1: Create a free Voicemod account.
Step 2: Launch Text-To-Song and click/tap on the Happy Birthday track.
Step 3: Pick a singer from the list.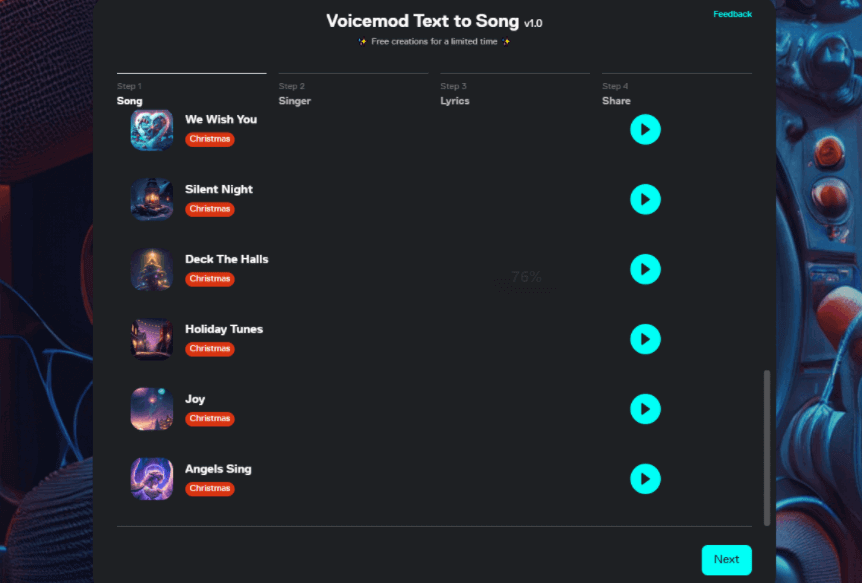 Step 4: Input your text and click "Create Song".
Step 5: Share it with the world.
Part 3: Make your Favorite Artists Sing Birthday Song for you!
1. TopMediai - Your Birthday Song AI Cover Maker
Imagine having the ability to create unique cover songs that transcend boundaries and genres. But that's not all – our revolutionary platform offers something truly enchanting: the power to make your favorite artists sing a personalized birthday song just for you!

With TopMediai, your musical dreams come to life in ways you've never imagined. Let's delve into how this extraordinary tool can turn your creative visions into reality.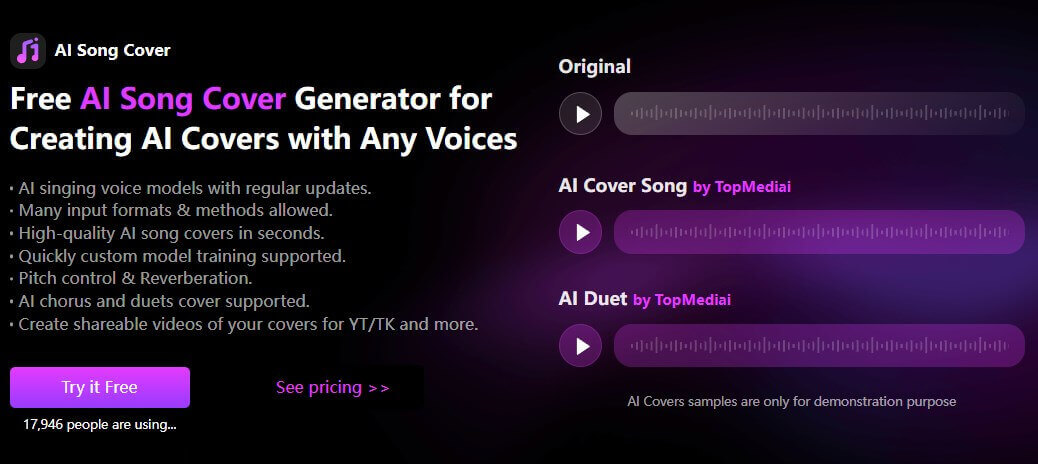 Happy Birthday Song Coverd by Spongebob
How to make a special rendition of birthday song?
Step 1: Visit the official website of TopMediai AI Cover.
Step 2: Upload the birthday song upper.
Step 3: Time to choose your preferred artists to recreate the birthday song for you.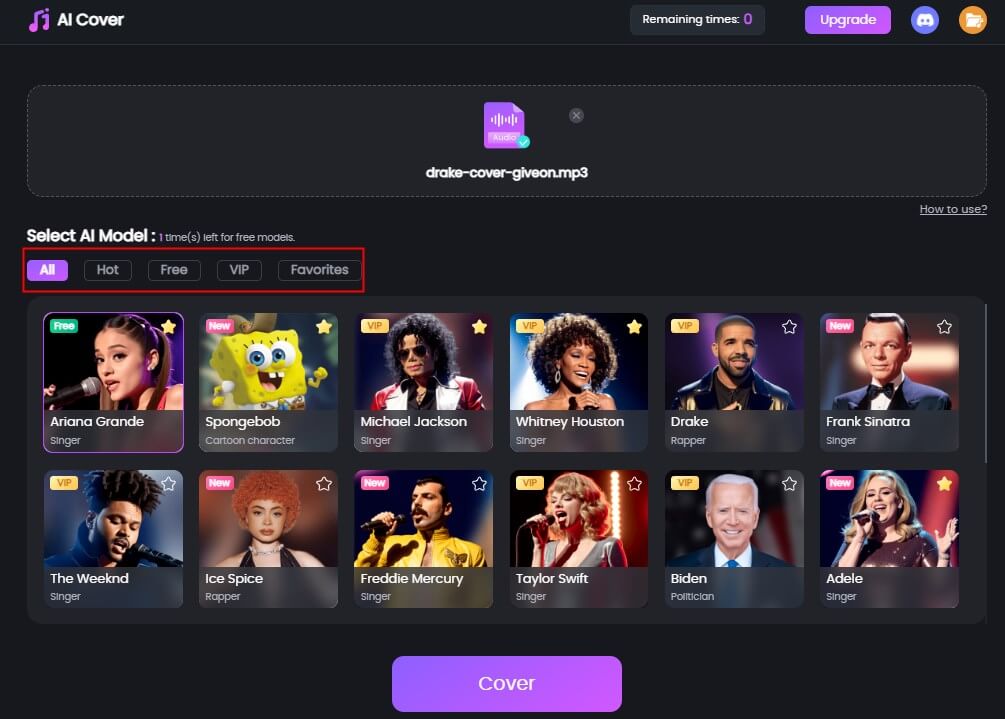 Step 4: Now start creating ai cover by clicking on "Create". Feel free to download the new rendition and give your friend a surprise!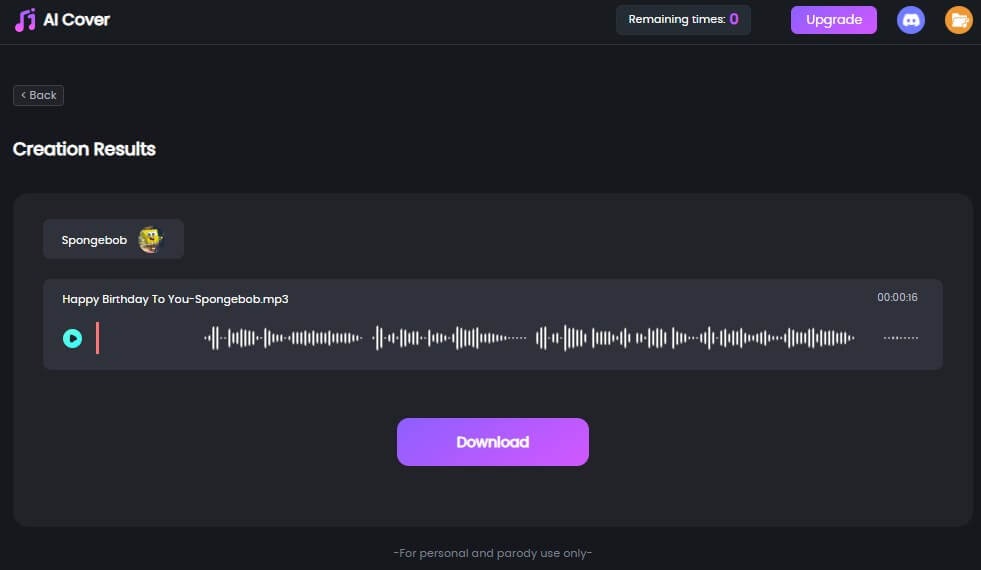 Part 4: HOT FAQs about Happy Birthday Generators
1 What is a Happy Birthday Generator?
A Happy Birthday Generator is an online tool that creates personalized birthday songs. It uses algorithms and databases to generate unique songs by incorporating the birthday person's name and personal details into the lyrics.
2 Can I customize the lyrics of the generated birthday song?
While the exact level of customization depends on the specific generator, most Happy Birthday Generators allow you to input the name and sometimes additional details.

The generator then incorporates this information into the lyrics, making the song personalized and unique.
3Can I choose the music style for the generated birthday song?
Yes, many Happy Birthday Generators offer a selection of music styles or genres to choose from. You can typically select the style that best suits the birthday person's taste or the overall atmosphere you want to create.
Conclusion Don't settle for ordinary birthday celebrations when you can create extraordinary moments with the Happy Birthday Song Generator. Embrace the power of personalization and surprise your loved ones with custom birthday songs that capture their uniqueness.

Whether it's sharing the song on social media, creating a heartfelt video montage, or surprising them at a party, the possibilities are endless. Elevate your celebrations and make birthdays truly unforgettable with the Happy Birthday Song Generator.