In recent years, AI technology has rapidly advanced and brought about numerous breakthroughs, including the ability to clone a person's voice. AI voice clone technology allows users to replicate a voice with incredible accuracy and detail.
This article will explore the benefits of AI voice cloning, recommend the best AI voice cloners, and offer tips for creating AI clone voices for TikTok and YouTube video content.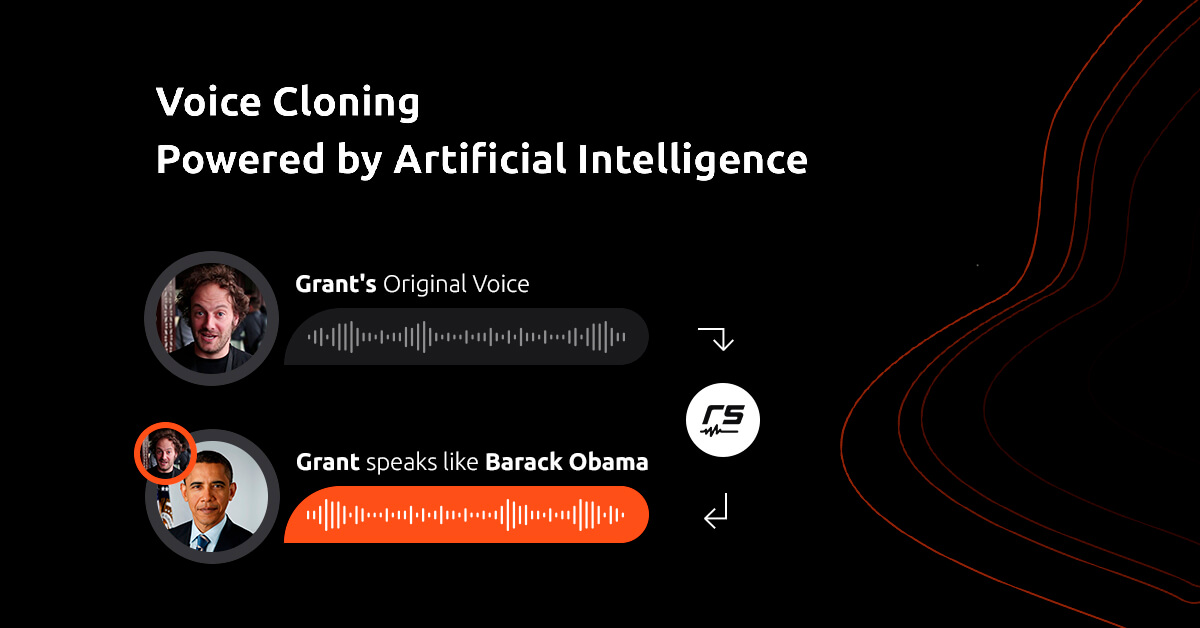 Part 1: Why We need AI Voice Clone and What can it Do?
The benefits of AI voice clone technology are numerous. It allows users to create a voice that sounds like them, even if they are not present. This can be useful in situations such as phone calls, where a person cannot be physically present but still needs to communicate.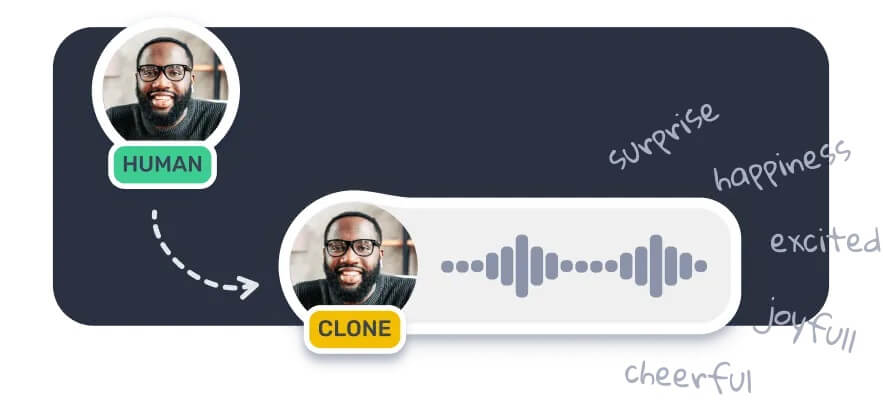 AI voice cloning can also help to preserve the voice of loved ones who have passed away or are no longer able to speak due to illness or injury.
Part 2: 2 Best Text to Speech AI Voice Cloner to Clone Your Voice
There are several AI voice cloning tools available in the market, but two of the most highly recommended are TopMediai and Elevenlabs.
TopMediai voice cloning function is part of tts, it uses deep learning algorithms to create a highly accurate and realistic voice cloning. It also offers a user-friendly interface, making it easy for anyone to use.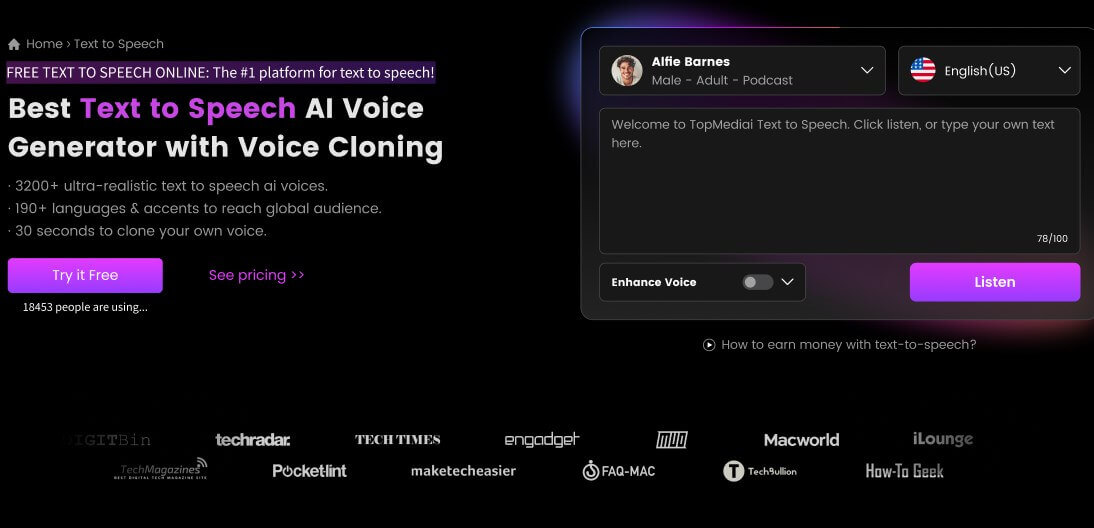 How to Clone AI Voice:
Step 1: Go to the TopMediai.
Step 2: Click "Add your Own Voice?"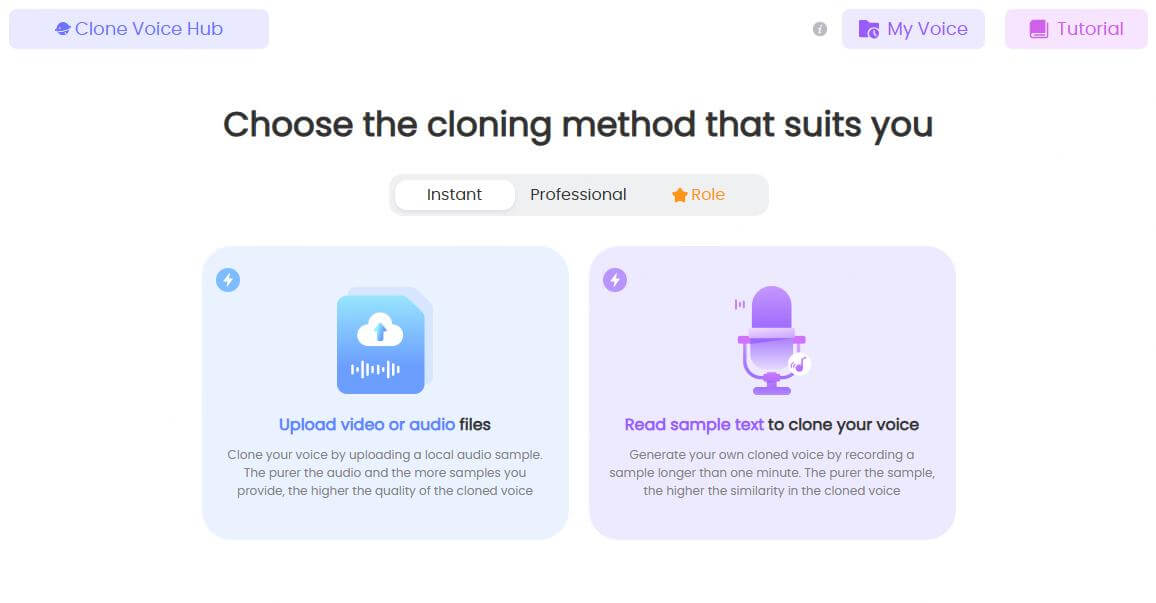 Step 3: Choose the language, voice, and other settings that you prefer.
Step 4: Download the final speech output as an audio file.
Pros
This application is designed to be accessible on both desktop browsers and mobile devices, providing users with lexibility in terms of device usage.

The application boasts a wide variety of voiceover options, ensuring that users have plenty of choices when selecting the right voice for their needs.

The application allows for easy customization of AI-generated voices, with users able to adjust pitch, punctuation, and emphasis according to their personal preferences.

The application supports a range of input and output formats, such as MP3 and WAV, making it easy for users to work with the file type that suits them best.

With a vast library of over 3200+ voices, the application offers a rich selection of highly realistic and expressive audio options that can be tailored to meet specific user requirements.
Cons
PC version is unavailable.
Elevenlabs is another excellent option, offering a variety of voices to choose from and the ability to customize the pitch, speed, and tone of the cloned voice.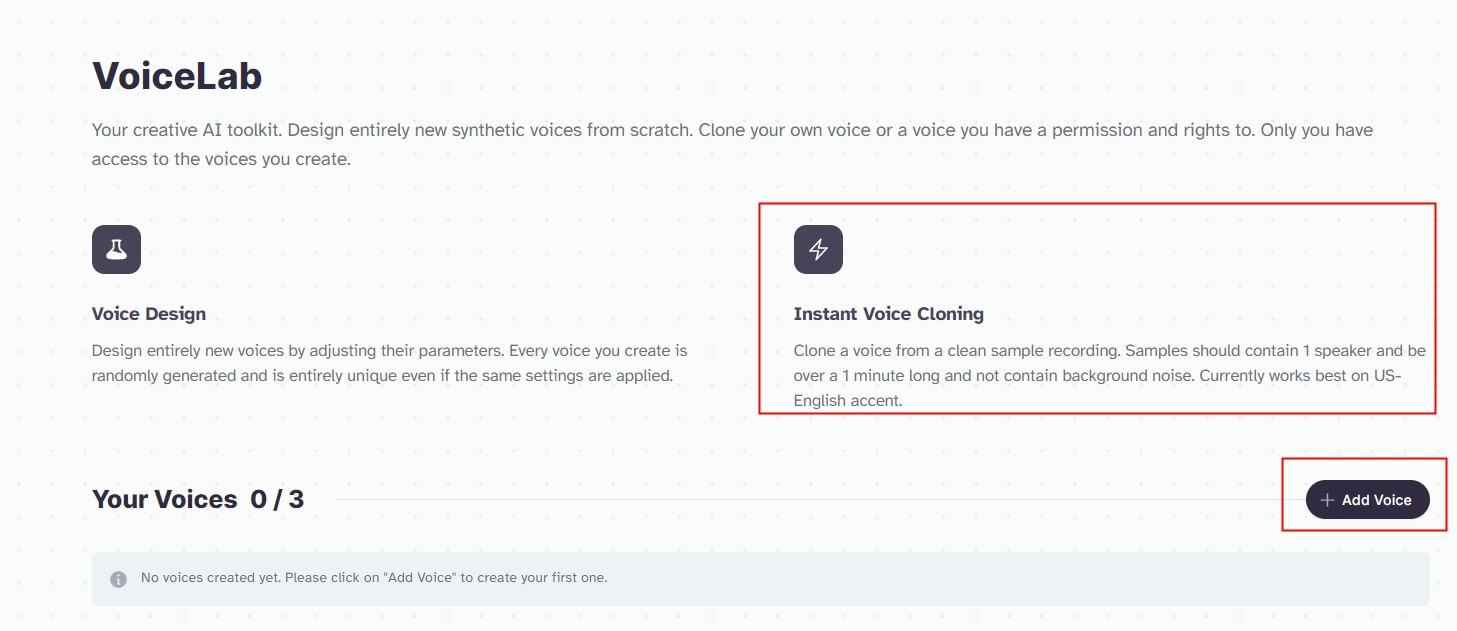 Pros
This tool presents a unique and enjoyable way to listen to your text being read aloud, with the added option of mimicking Drake's voice.

It offers customization options such as adjusting the speed, pitch, and volume of the voice to match your preferences.
Cons
While it's a fun and distinct tool, it may not have many practical applications beyond entertainment.

The computer-generated voice can sound somewhat robotic, especially when reading long passages of text.

There may be occasional errors or glitches in the software that affect the quality of the speech output.
Bonus: AI Voice Cloning for Content Creator
You can use AI clone voices to create unique characters, perform covers of popular songs, or add a fun twist to your content. Simply record your voice and use an AI voice cloner to replicate it. Then, use the cloned voice to add a unique element to your video content.
Part 4: FAQs about AI Voice Cloning
1 When will the TopMediai voice cloning feature go live?
Voice cloning function is expected to be online in late May, more exciting features to look forward to together!
2 Can I upload any sound and have topmediai clone it to what I want?
Yes. All you need to do is upload a piece of audio, or record a voice online, and TopMediai will automatically clone your voice.
After that, all you need to do is provide the text, and TopMediai will generate it with the cloned voice.
Conclusion AI voice clone technology is a game-changer, offering numerous benefits and opportunities. Whether you need to communicate remotely, preserve a loved one's voice, or add an exciting element to your video content, AI voice cloning is an excellent tool to have in your arsenal.
Consider using TopMediai or Elevenlabs for the best results and have fun exploring the possibilities of AI clone voices!