Korean pop music, commonly known as KPOP, has gained immense popularity worldwide. One of the fascinating aspects of KPOP is the unique and captivating voices of the idols. Imagine having the ability to create your own unique KPOP AI voice with just a few simple steps.

Welcome to my Kpop world, l will explore how you can create a one-of-a-kind KPOP AI voice using a KPOP AI Voice Generator.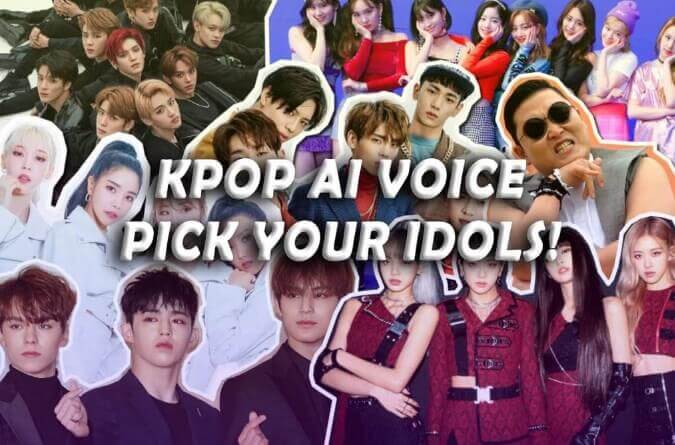 "Welcome to KPOP World" — LaLisa
Part 1: KPOP AI Voice Generator[Korean Text to Speech]
When it comes to transforming text into realistic KPOP voices, TopMediai KPOP text to speech AI voice generator is the go-to tools. TopMediai KPOP AI Voice Generator stands out from the rest due to its exceptional voice quality and accuracy.
Whether you're working on a KPOP-inspired project, creating audio content for your social media channels, or even developing KPOP fan fiction, this generator offers a fast and efficient way to generate authentic KPOP voices, and it provides many idol ai voice models, such as Lisa, Jungkook and so on.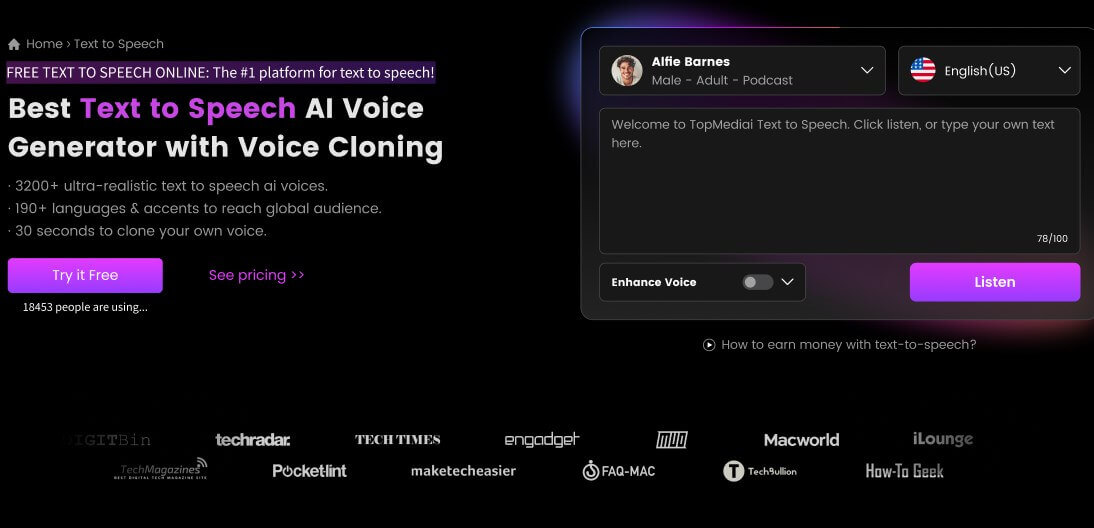 How to Generate KPOP AI Voice:
Step 1: Visit the TopMediai and access Kpop ai voice generator.
Step 2: Choose Your Favorite idols ai voice on "KPOP" Option, like Jennie, Suga.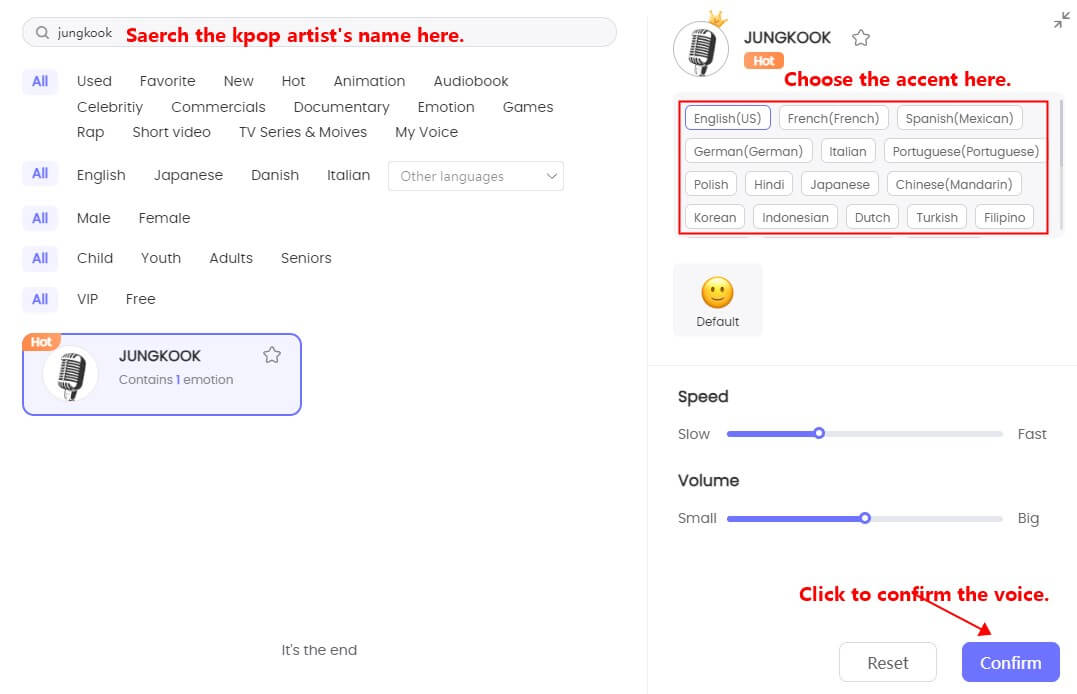 Step 3: Input your desired text.
Step 4: Customize voice parameters(optional), modify the pitch, speed, and tone.
Step 5: Click on the 'Convert' button. TopMediai will process your text and generate a high-quality audio file.
High-Quality KPOP AI Voices: Offering realistic KPOP AI voices that sound like popular idols.
Wide Range of Voice Options: Providing diverse KPOP vocal styles inspired by different groups and idols.
User-Friendly Interface: It has an easy-to-use platform for hassle-free voice generation.
Customization options for pitch, speed, and tone.
Voice Cloning Option: You can clone your favorite idol's voice for your own.
Real-Time Preview and Editing: TopMediai allows users to preview and make instant adjustments to the voices during the generation process.
Integration and Export Options: Kpop ai voice generator integrates with other tools and offers export options for easy incorporation into various projects.
What are the Pricing&Plans of TopMediai Text to Speech?
| Plan&Pricing | Text to Speech | Voice Cloning |
| --- | --- | --- |
| Basic | 12.99(250K characters+1 voice clone) | 14.99(50K characters+2 voice clones) |
| Premium | 19.99(500K characters+1 voice clone) | 19.99(100K characters+5 voice clones) |
| Plus | 39.99(1M characters+2 voice clones) | 39.99(200K characters+10 voice clones) |
| Free to Try? | Yes. 5000 characters for free | No |
Part 2: AI KPOP Voice Changer[Change Idol Voice]
Taking KPOP AI voices to the next level, the AI KPOP Voice Changer allows you to modify existing voices to sound like your favorite idols. Whether you want to emulate the smooth vocals of a ballad singer or the energetic tone of a rapper, this tool lets you transform voices with precision. It's a fun and creative way to experiment with KPOP-style voices.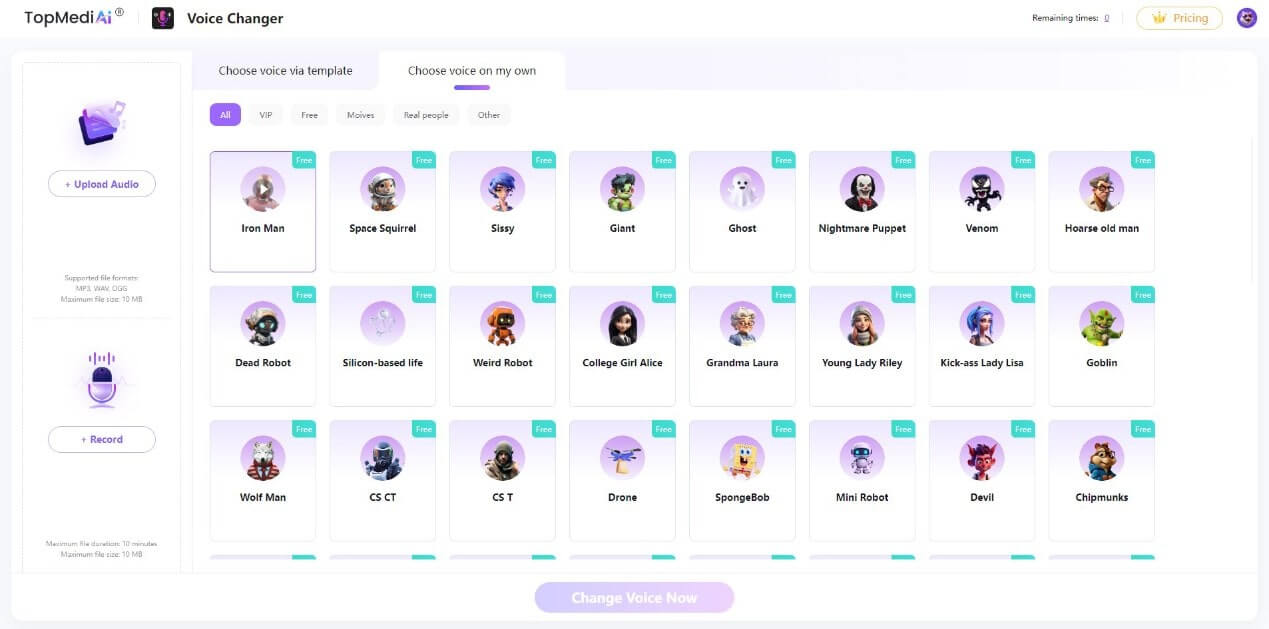 Korean Idol Voice Transformation: Mimic the styles and tones of your favorite KPOP idols.
Realistic Results: Highly authentic voice transformations resembling actual idols.
Easy-to-Use Interface: User-friendly platform accessible to all skill levels.
Wide Selection of KPOP Idols: Diverse options to match your preferred idol.
Real-Time Voice Preview: Instantly listen to and adjust the modified voice.
Integration and Compatibility: Seamless integration with various creative tools and platforms.
Part 3: What about Text to KPOP AI
1. What is KPOP?
To understand the concept of text to KPOP AI, it is important to grasp the fundamentals of KPOP and KPOP voice AI. KPOP refers to the vibrant genre of South Korean pop music characterized by its catchy melodies, synchronized dance routines, and visually captivating performances.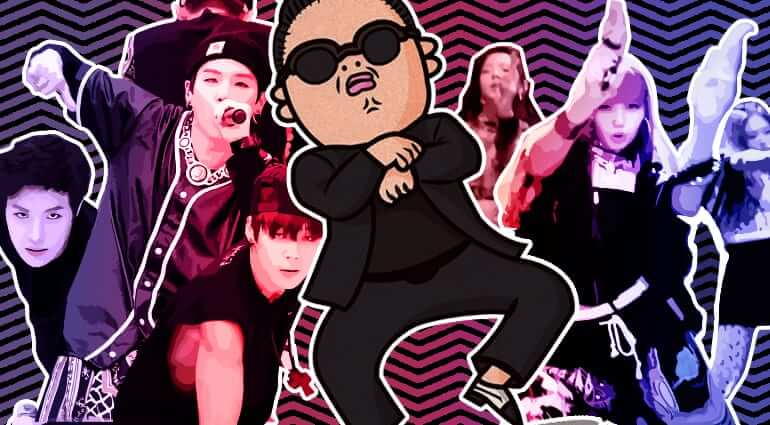 2. What is KPOP Voice AI[Text to Speech]?
Text to KPOP AI combines the power of text-to-speech technology and AI algorithms to convert written text into KPOP-style vocals. It's a game-changer for fans who want to create content, learn new language or simply have fun by mimicking their favorite idols.
Part 4: Hot FAQs about KPOP AI Voice
1 How can l make a 100% realistic KPOP AI voice with KPOP voice ai?
Creating a 100% realistic KPOP AI Voice requires high-quality training data, expert guidance, accurate pronunciation, emotional expression algorithms, iterative feedback, and contextual adaptation. Striving for authenticity and continuously refining the AI model leads to more believable and captivating KPOP voices.
2 What can l use KPOP ai voice generated by voice generator?
Can be used for content creation, fan projects, language learning, voiceover work, and personal enjoyment. They add a unique and captivating element to videos, covers, language practice, audio projects, and entertainment. Explore the possibilities and unleash your creativity with KPOP AI voices.
3 Is it possible to create multiple variations of a voice with a KPOP idol voice generator?
Yes. KPOP idol voice generators offer the ability to create multiple voice variations by applying different effects and tweaks to a single recording. This allows for customization and personalization, enabling users to generate unique and tailored KPOP idol voices.
4 How does KPOP AI voice generation work?
KPOP AI voice generation typically employs deep learning models and neural networks. These models are trained on extensive datasets of KPOP idol voices to understand their unique vocal characteristics. When users input text, the AI uses this knowledge to generate speech that mimics the chosen idol.
Conclusion You now have the knowledge and tools to make your KPOP ai voice dreams a reality using TopMediai KPOP AI Voice Generator. Customize your voices to match your artistic vision, explore a range of KPOP styles, and witness your ideas transform into incredible audio experiences. It's time to embark on a thrilling audio adventure and discover the limitless possibilities of creating unique KPOP voices.

Get ready to make your mark in the world of KPOP with this groundbreaking tool.