In the "Iron Man" movies, J.A.R.V.I.S. served as Tony Stark's reliable AI assistant, managing internal systems and optimizing performance. Now, you can experience a similar level of efficiency and innovation with the Jarvis Voice Generator.

In this article, we will explore the capabilities of the Jarvis Voice Generator, a powerful virtual assistant inspired by J.A.R.V.I.S., to help you unlock new levels of efficiency and productivity.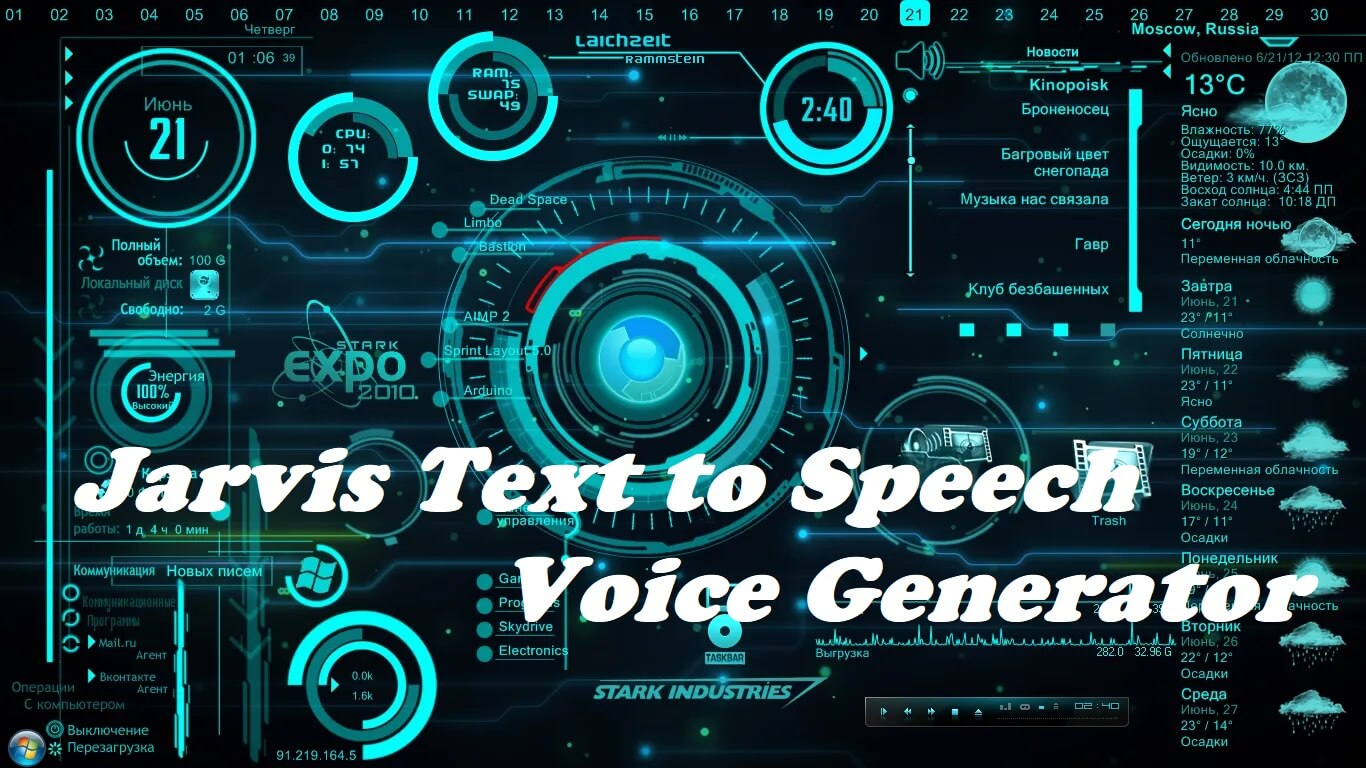 Part 1: Who Is Jarvis?
Jarvis is an AI-powered virtual assistant developed by Facebook's CEO Mark Zuckerberg. The name "Jarvis" is inspired by the virtual assistant in the Iron Man movies. The personal assistant was designed to help automate tasks around Zuckerberg's home and office, such as controlling the temperature, lighting, and music.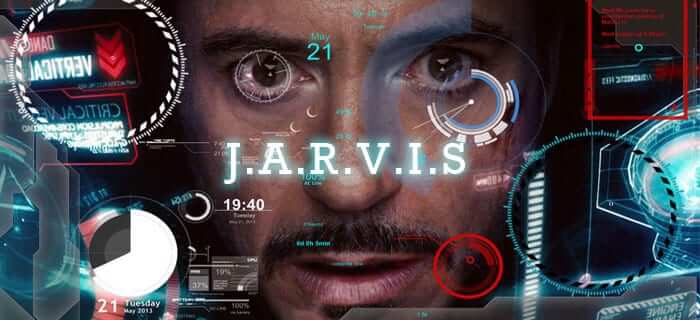 The system uses natural language processing and machine learning algorithms to understand and respond to voice commands. While the AI assistant was originally built for Zuckerberg's personal use, the project gained widespread attention and helped to popularize the idea of AI-powered home automation systems.
Part 2: Best 3 Jarvis Voice Generator Recommended
There are several excellent TTS voice generators for creating the Jarvis voice. These platforms offer a range of customizable settings and high-quality voice options that are sure to impress.
TopMediai is an online text-to-speech technology offers a Jarvis voice option that can be customized with various settings to produce the desired sound. The platform offers high-quality voice options, including a range of accents and languages, and allows users to save and share their generated voices.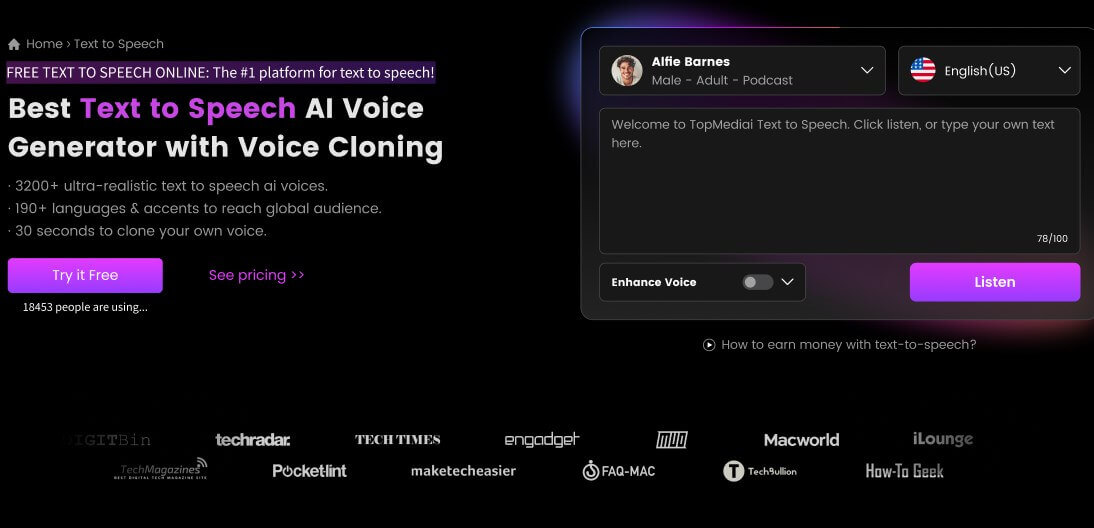 How to Get Jarvis AI Voice using TopMediai Text to Speech:
Step 1: Go to the official TopMediai text to speech online .
Step 2: To generate a Jarvis voice, input the desired text into the TTS platform and select the voice similar to Jarvis voice option from the available choices.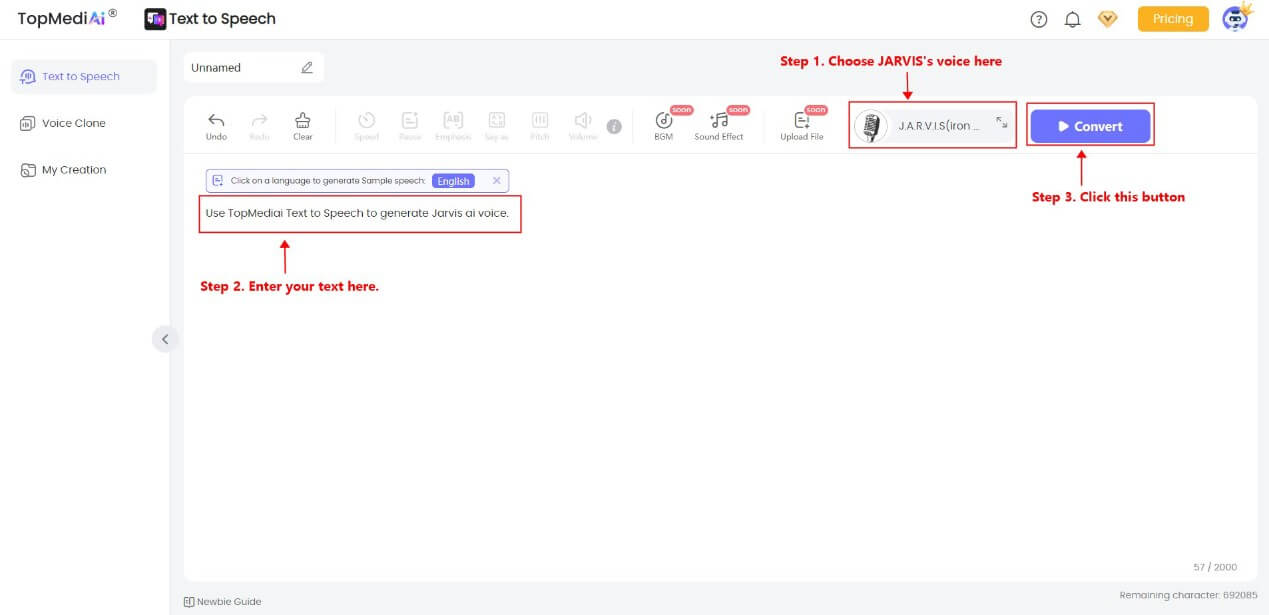 Step 3: Click the "convert" button, which can then be saved and utilized in any project requiring this type of TTS voice.
Key Features:
With over 3,200 lifelike AI voices available such as Darth Vader voice in more than 70 global languages, this TTS tool offers professional-grade results for podcasts, videos, and presentations.
Adjusting the pitch, speed, and pauses of the voices is easy and customizable, allowing for seamless integration into any project.
The tool provides a wide range of celebrity and character voices, including Hatsune Miku, to give your video voiceovers a unique and engaging touch.
It's quick, efficient, and reliable, ensuring that your projects are completed on time and with top-quality audio.
Output your audio in a variety of formats, including MP3 and WAV.
Fakeyou is also an online Jarvis text-to-speech generator that allows users to convert text into lifelike speech. The software boasts a user-friendly interface, making it easy to generate high-quality audio with just a few clicks.
Key Features:
Fake You offers a diverse range of character and influencer voices to choose from.
Allows users to use its voices and export them without any subscription or payment required.
The voice generator offers multi-language support, making it accessible to users from around the world who speak different languages and dialects.
Quickly generate and deliver high-quality audio content to meet the needs of various projects and applications.
What sets iMyFone VoxBox apart is its wide selection of voices, with over 90 high-quality voices available in multiple languages and accents. Users can also adjust the speed, pitch, and volume of the generated audio to fit their needs.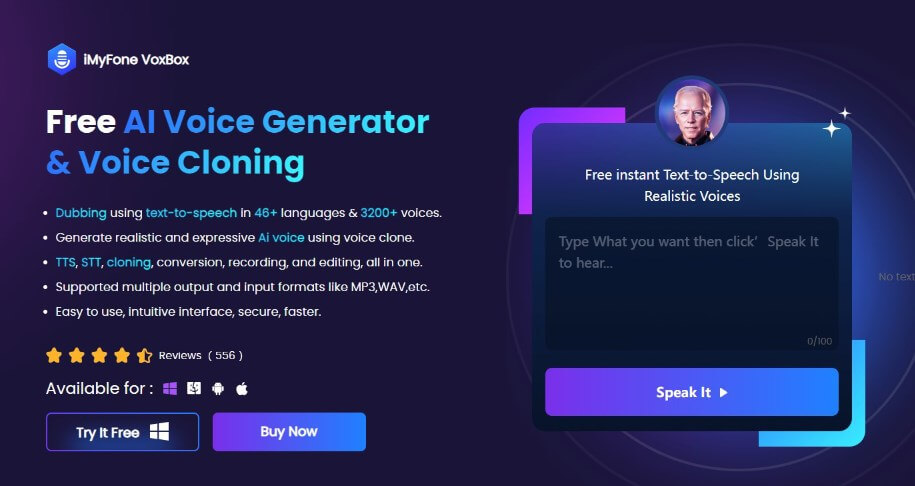 Key Features:
Access over 3200 realistic voice effects.
Choose from more than 46 different languages and 100 accents.
Adjust various audio features, including pause, pitch, emphasis, volume, speed, and add BGM and sound effects.
Ensure the safety and security of your software while using the product.
Part 3: FAQs about Jarvis Voice Generator
1What is Jarvis Voice Generator?
Jarvis Voice Generator is an AI-powered text-to-speech (TTS) technology that allows users to convert written text into spoken words. The technology uses advanced algorithms to create a human-like voice that can read any text with high accuracy and naturalness.
2What are some popular use cases for Jarvis Voice Generator?
Jarvis Text to Speech Voice Generator has a wide range of use cases, including creating voiceovers for videos, audiobooks, and podcasts, providing narration for e-learning courses, generating automated voice responses for customer service, and creating voice-based interfaces for smart home devices.

Additionally, it can be used to assist individuals with visual impairments or reading difficulties by providing a voice that reads text aloud.
Conclusion Just as J.A.R.V.I.S. revolutionized Tony Stark's efficiency and innovation, the Jarvis Voice Generator offers a similar transformative experience. Seamlessly converting text to human-like speech, it enables effortless communication and streamlines processes.

Embrace the future of productivity and efficiency with the Jarvis text to speech, your personal AI assistant, and experience the innovation it brings to your life