Text to KPOP AI combines the power of text-to-speech technology and AI algorithms to convert written text into KPOP-style vocals. With TopMediai's AI-powered KPOP text-to-speech generator, you can emulate the voices of your favorite idols like BLACKPINK-Lisa, BTS-V, NCT-Haechan, SEVENTEEN-Mingyu, Twice-Nayeon, Itzy-Yujin, solo singer-IU and more.
AI KPOP Text to Speech Voice
Lisa

Jennie

V

Jungkook

Yeji

Yuqi
Jisoo

Rosé

Nayeon

Suga

Jimin

Yuna
How to Generate Realistic KPOP AI Voice?
Discover the magic of effortlessly transforming text into high-quality audio files(WAV, MP3 formats) with the mesmerizing voices of your favorite K-pop idols using TopMediai Text-to-Speech Online! Just like chatting face-to-face with your favorite idol in 3 simple steps!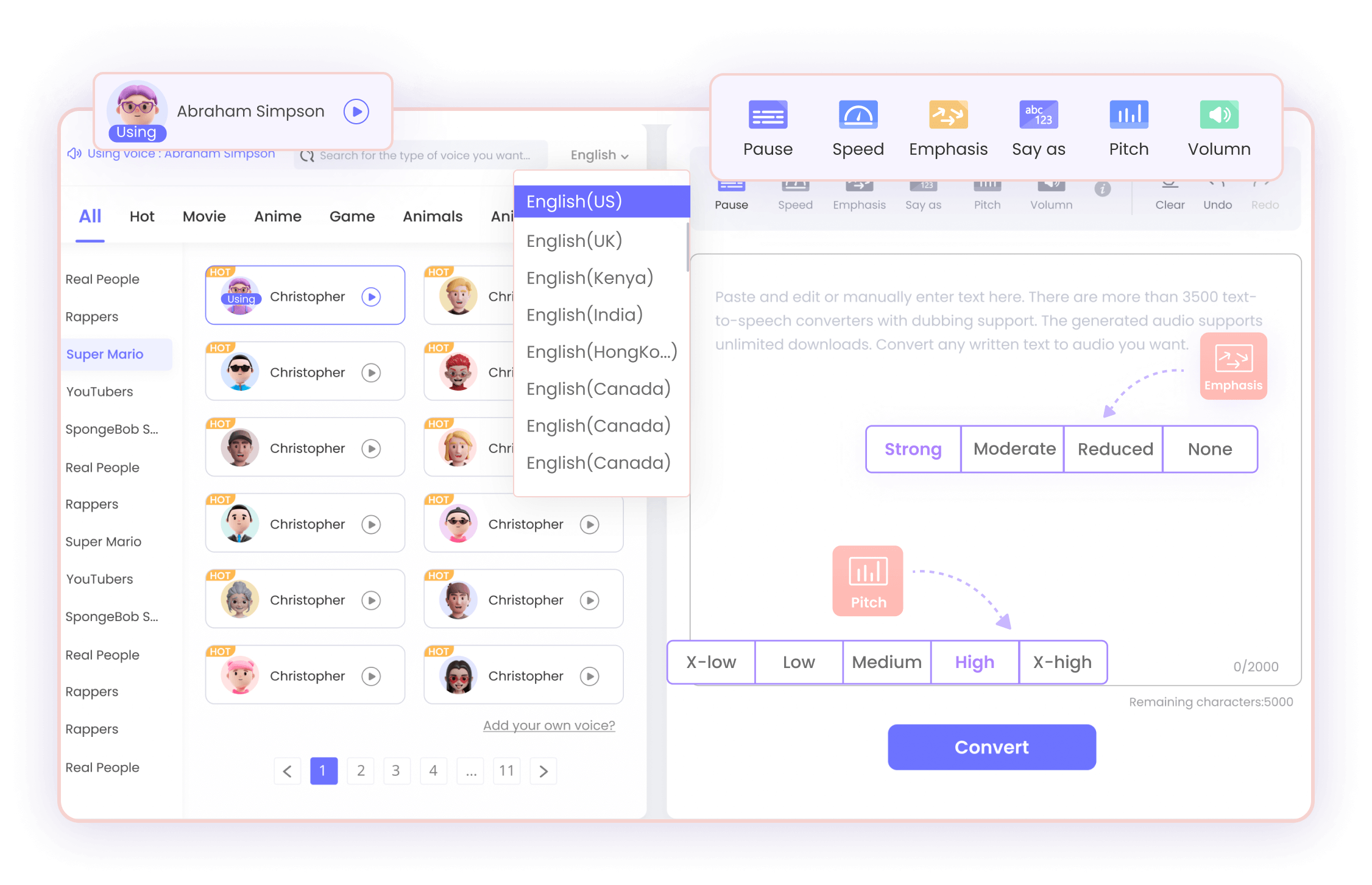 Step1: Select a Language & Voice

Select your prefer language and choose the KPOP idol voice which you want to convert the text into.

Step2:Enter the Text

Input the text or lyrics that you want to say in KPOP idol's voices.

Step3:Convert & Download

Click on convert button and simply download your text to speech audio in different formats.
Try it Free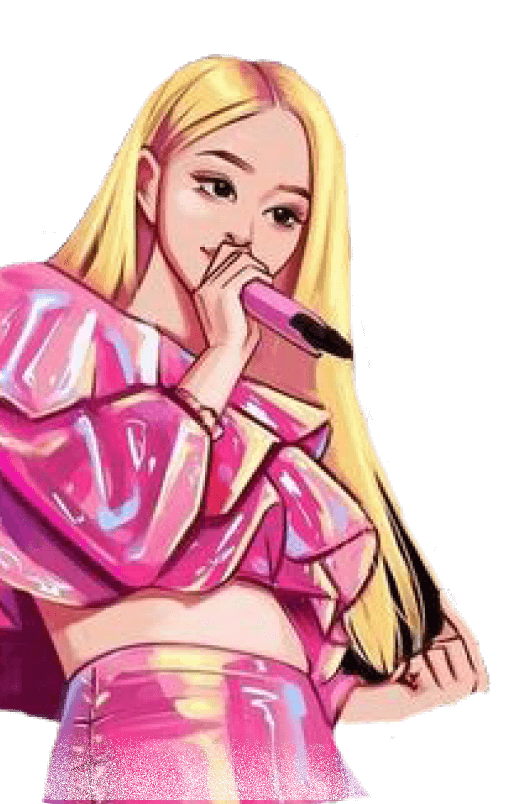 What is KPOP?
K-pop, short for Korean pop music, is a genre originating from South Korea. It includes pop, hip-hop, R&B, and more, known for catchy melodies and impressive choreography. K-pop gained global fame in the late 2000s, idol groups like BTS and BLACKPINK have achieved worldwide recognition. K-pop culture extends to fashion, beauty, and entertainment, with K-dramas and K-beauty products also gaining popularity. Overall, K-pop is a vibrant and influential musical phenomenon captivating audiences globally.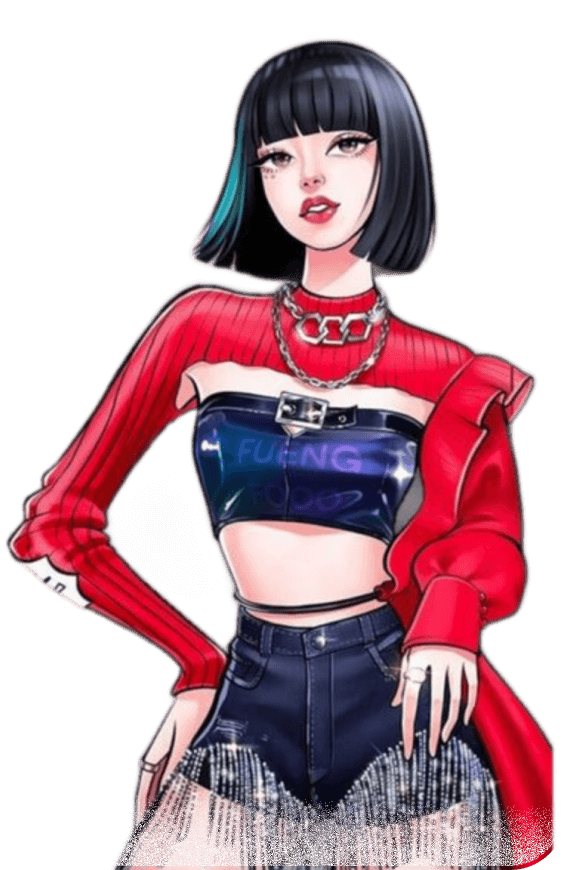 What is AI Cover KPOP?
K-pop song covers are reinterpretations of existing K-pop songs performed by individuals or groups. They showcase talent, gain exposure, and connect with fans on platforms like YouTube and TikTok. Cover artists recreate original vocals, choreography, or add personal style. Covers contribute to the global spread of K-pop, allowing fans to engage creatively and fostering a sense of community.Focus on TopMediai AI Song Cover!
Unlock the Magic of Your Own KPOP AI Cover Song!
Experience the allure of KPOP AI Cover, a mesmerizing fusion of Korean Pop music and artificial intelligence.
Unlock the full potential of K-pop musical creativity and immerse yourself in your own Kpop song cover on TopMediai AI Cover like never before!
(Note: AI models regular update and for personal and parody use only.)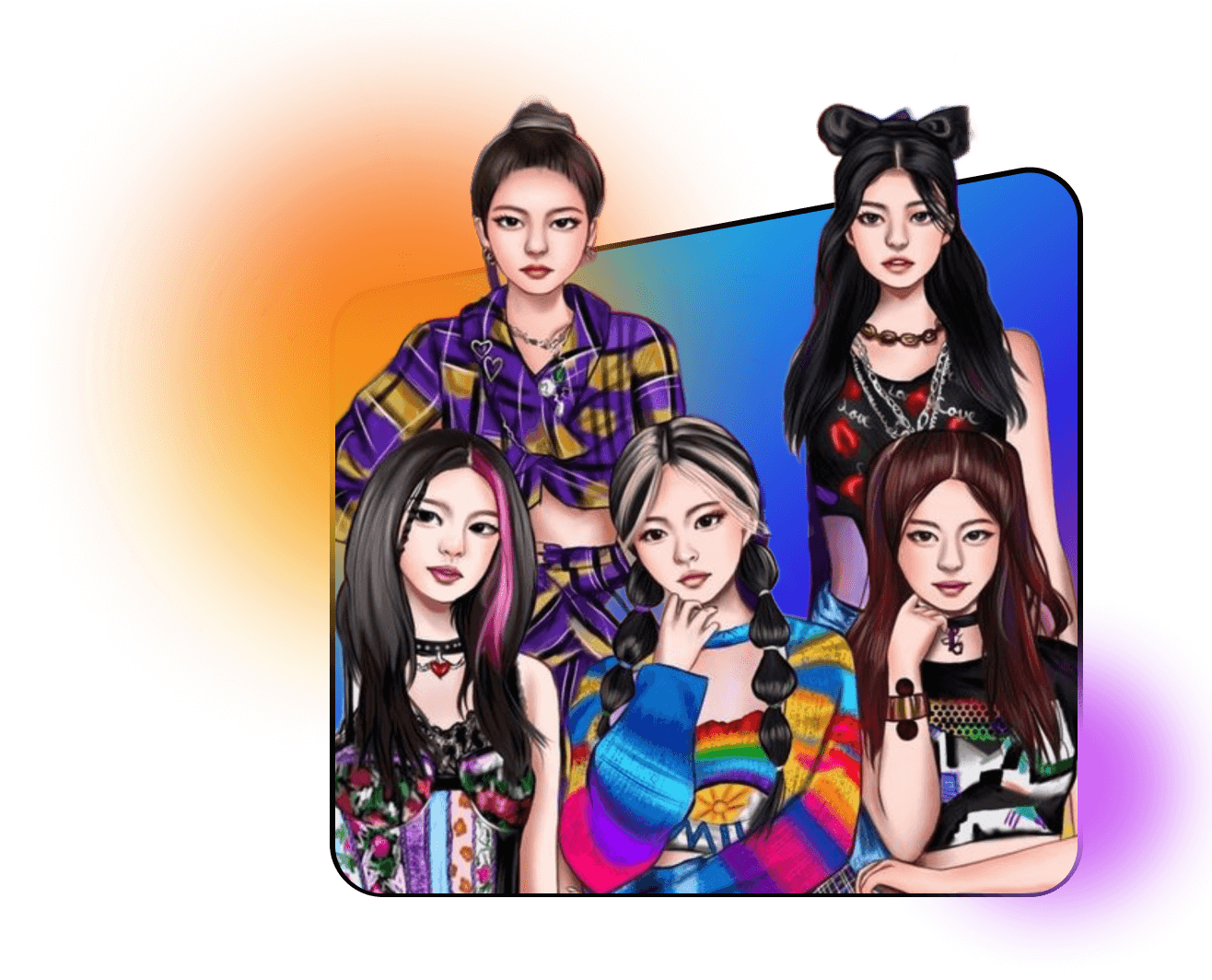 Original Song
Sample




AI Cover by BLACKPINK-Rosé
Sample




Easily Make Your KPOP AI Cover in 3 Steps!
It's time to unlock a new era of KPOP music exploration and unleash the limitless potential of Kpop vocalist.
By following these 3 straightforward steps, you can seamlessly create AI cover KPOP songs, making the process both accessible and authentic!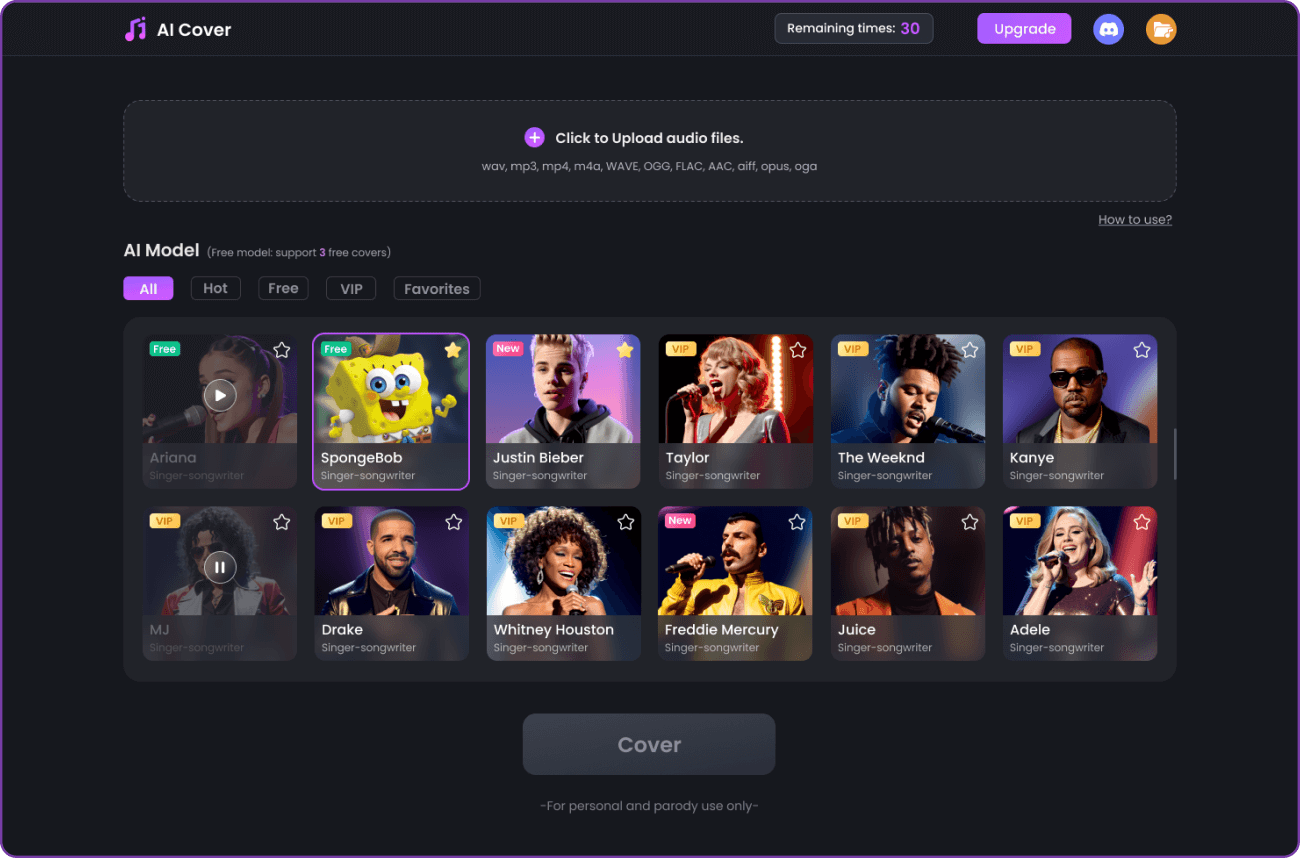 Step 1: Upload audio files. (Up to 20MB)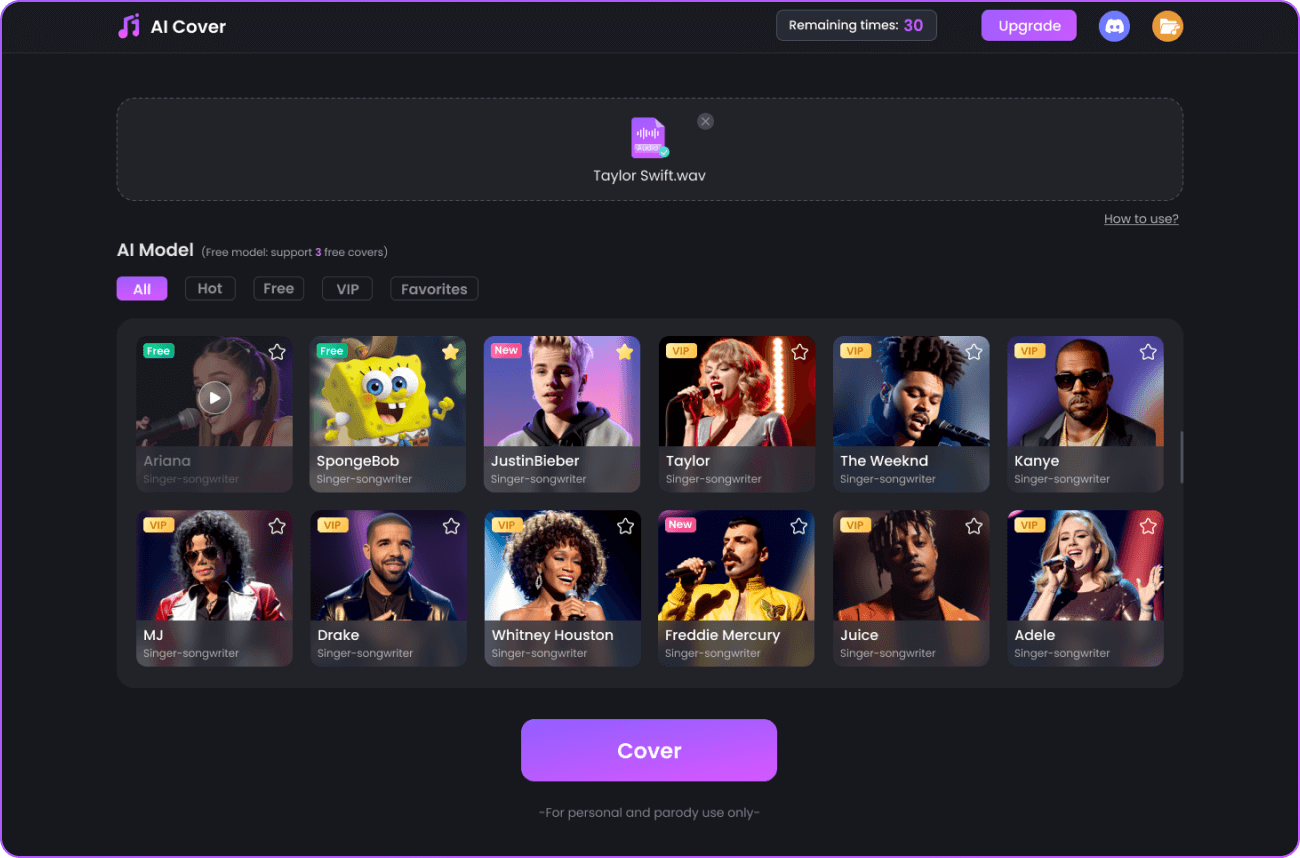 Step 2:Select an AI Model.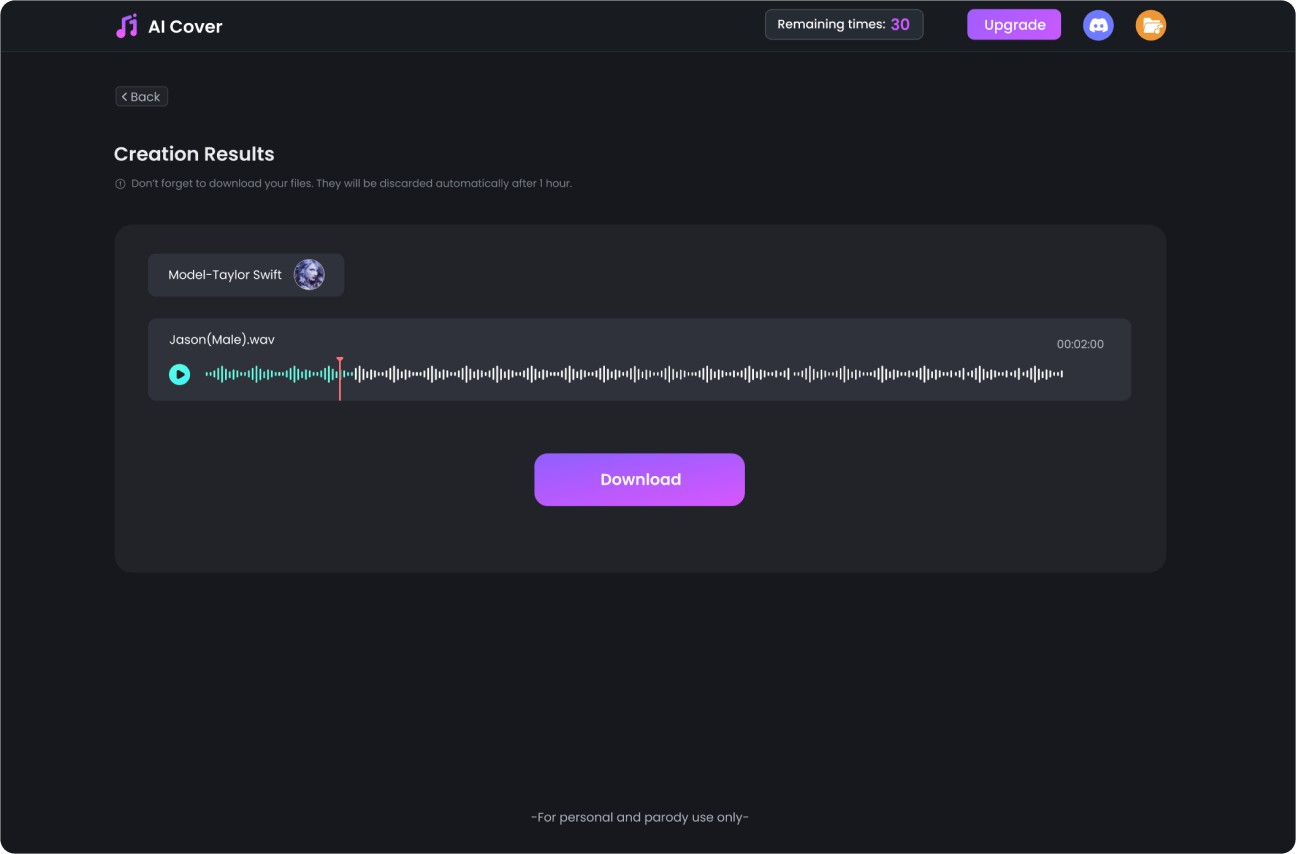 Step 3: Get your own ai song cover and download.
More Tips For Realistic KPOP AI Cover & Voice Generator
Discover more tips for achieving realistic KPOP AI cover song and text-to-speech voice generation,
elevating your creations and ai voice experiences to new heights!
More excitement awaits on TopMediai.