The Paul McCartney Voice Generator offers a groundbreaking way to channel the magic of Paul McCartney's captivating voice. With this advanced tool, you can emulate McCartney's singing style, from his youthful Beatles' melodies to his soulful solo performances.

In this article, we explore the features of the Paul McCartney Voice Generator, enabling you to unleash your inner Beatle and create music that echoes the timeless brilliance of McCartney's vocals.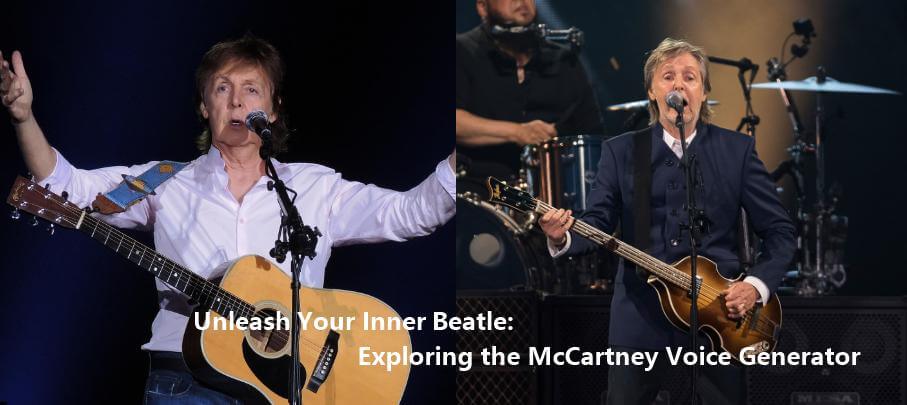 Part 1: Who is PAUL MCCARTNEY?
Paul McCartney is a renowned British musician, singer, songwriter, and composer who rose to worldwide fame as a member of the legendary rock band, The Beatles. Born on June 18, 1942, in Liverpool, England, McCartney played a pivotal role in shaping the sound and success of The Beatles during the 1960s.
As the band's bassist and one of its primary songwriters, he contributed to numerous hit songs, including "Hey Jude," "Let It Be," and "Yesterday," among many others.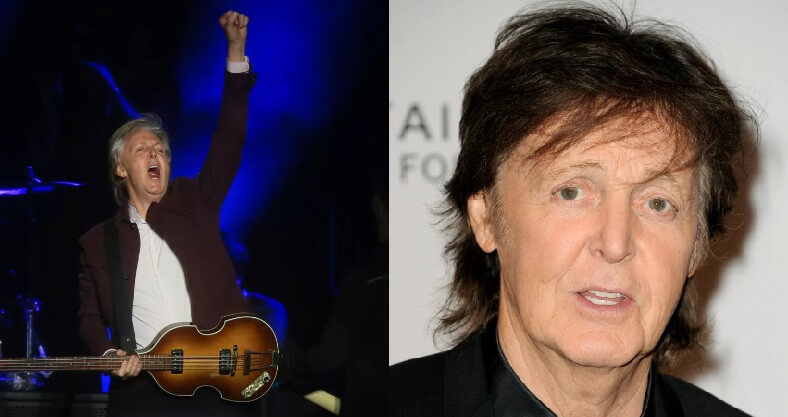 After The Beatles disbanded in 1970, Paul McCartney embarked on a successful solo career, forming the band Wings and releasing several critically acclaimed albums. Throughout his career, McCartney has explored various musical genres, including rock, pop, classical, and experimental music.
He is known for his versatility as a musician, playing multiple instruments, and his distinctive singing voice, characterized by its melodic range, emotional depth, and enduring appeal.
Part 2: What Makes PAUL MCCARTNEY A Legendary Musician?
Paul McCartney's contributions to music and popular culture are immeasurable. He has been recognized with numerous accolades, including 18 Grammy Awards, inductions into the Rock and Roll Hall of Fame (as a member of The Beatles and as a solo artist), and a knighthood from Queen Elizabeth II for his services to music.
His songwriting and performances have left an indelible mark on generations of music lovers worldwide, cementing his status as one of the greatest musicians of all time.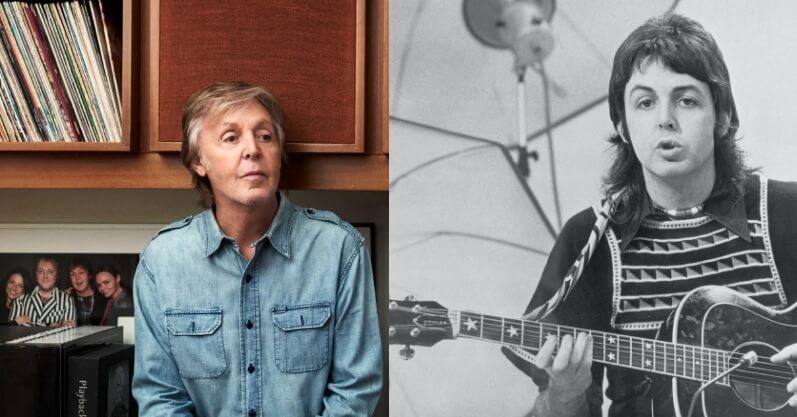 Part 3: TopMediai - BEST Paul McCartney Voice Generator
Generate Paul McCartney's Voice with TopMediai
TopMediai is an exceptional online platform that revolutionizes the text-to-speech landscape. With its impressive collection of over 3200 AI voices and support for more than 70 languages, TopMediai stands as a premier destination for generating high-quality audio from written text.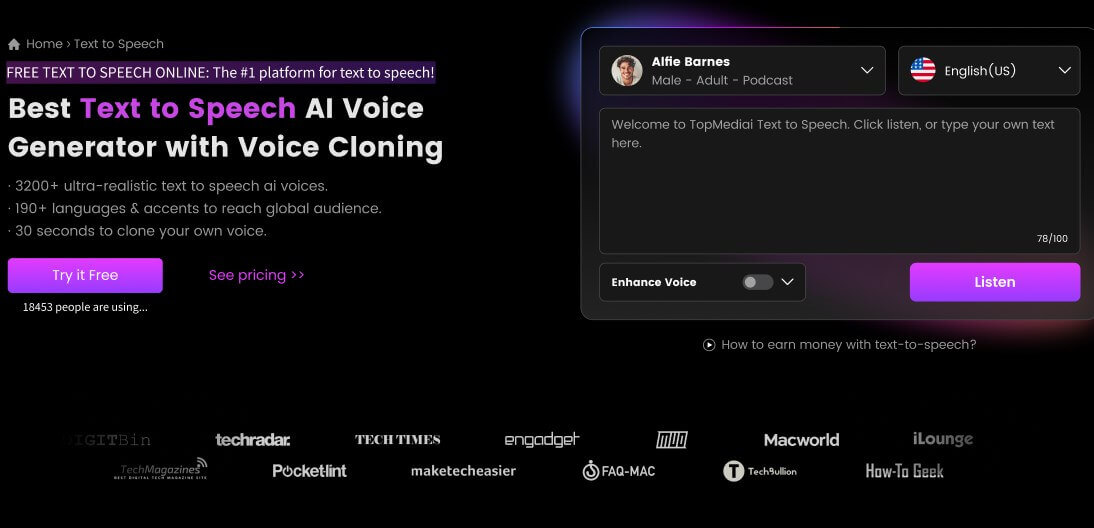 This innovative service offers a unique experience by providing users with the ability to generate speech using the voices of their favorite celebrities, including the likes of Elon Musk, Paul McCartney, Taylor Swift, and many more.
How to Make the Iconic Paul McCartney's Voice?
Step 1: Go to TopMediai text to speech to have a basic understanding of our product. Then start using.
Step 2: Type the text or paste down the text you want to convert to speech in the text box.
Step 3: Search Paul Mccartney directly above and choose it. Than click on the Convert button.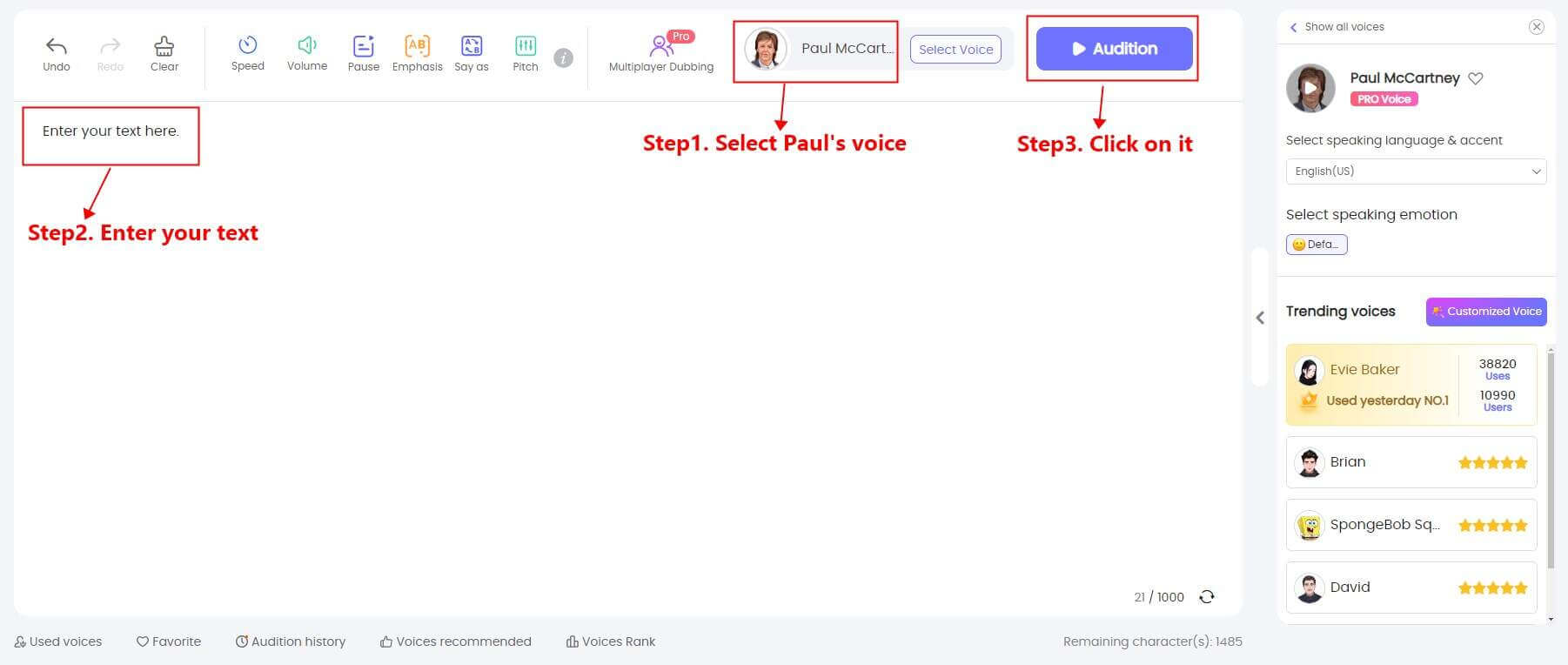 Step 4: Feel free to preview and download the output audio in Paul Mccartney's voice.
Key Features:
Offer a wide range of AI voices, including the highly sought-after Paul McCartney's voice.
Supports more than 70 languages, allowing you to cater to a diverse global audience.
Stands as a premier destination for generating high-quality audio from written text.
You can export the audio file into different formats.
Part 4: Hot FAQs about Paul McCartney
1Was Paul McCartney the only Beatle wearing a beard during the recording and filming of the 'Let It Be' album and movie?
Yes, Paul McCartney was the only member of The Beatles sporting a beard while recording and filming for 'Let It Be.'
2 What are some notable events that Paul McCartney has been involved in recently?
According to, Paul McCartney has recently been involved in a tribute concert for Taylor Hawkins, headline performances at the Glastonbury Festival, and a lawsuit over control of The Beatles' back catalogue.
He has also participated in the One World: Together At Home concert and the Desert Trip festival featuring The Rolling Stones, Bob Dylan, and other classic rock acts.
3How many songs has Paul McCartney co-written that have topped the Billboard Hot 100?
Paul McCartney has co-written a record 32 songs that have topped the Billboard Hot 100.
Conclusion ThePaul McCartney Voice Generator is a remarkable tool that enables users to recreate the magic of Paul McCartney's iconic voice. With its extensive features, customizable parameters, and diverse applications, it offers an immersive experience for musicians, tribute artists, and fans alike.

Experience the joy of recreating the legendary sound that has captivated generations and embark on a melodic journey that pays homage to the timeless melodies of Paul McCartney.