Have you ever wondered what it would be like to hear Queen Elizabeth's voice narrate your favorite stories or quotes? Well, with the latest voice generator technology, you can now experience just that. The Queen Elizabeth voice generator uses advanced algorithms and artificial intelligence to replicate the Queen's voice, making it sound as though she is speaking directly to you.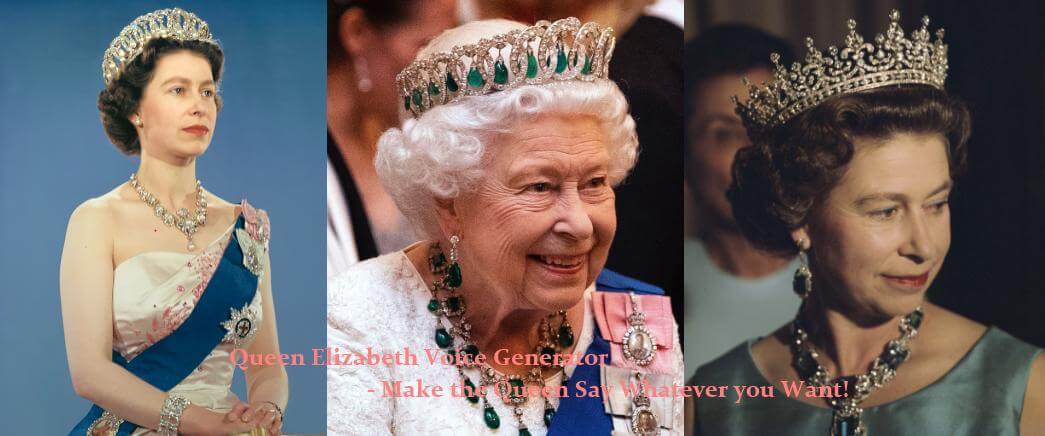 Part 1: Who is Queen Elizabeth?
Queen Elizabeth II, also known as Elizabeth Alexandra Mary, was the monarch of the United Kingdom and various other Commonwealth realms from 6 February 1952 until her passing in 2022. Throughout her lifetime, she held the title of queen regnant for 32 sovereign states and was the head of state for 15 realms at the time of her death.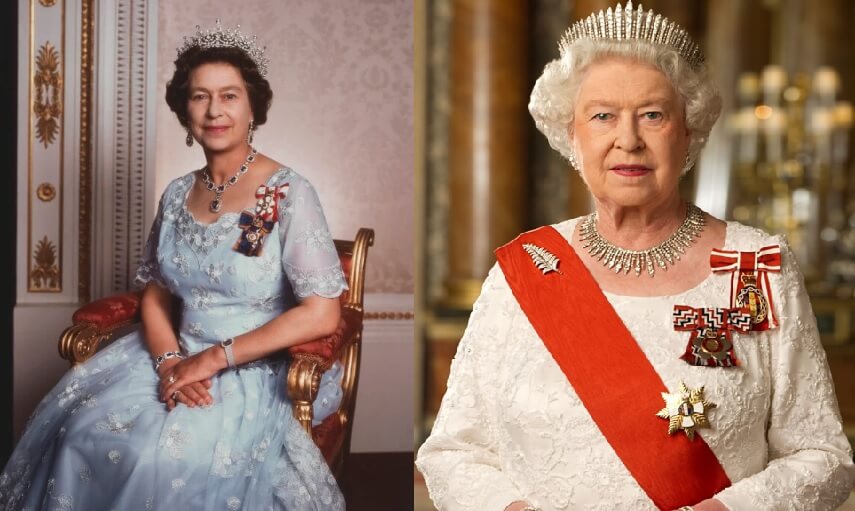 Born in Mayfair, London, Elizabeth was the eldest child of the Duke and Duchess of York, who later became King George VI and Queen Elizabeth The Queen Mother. Following her uncle Edward VIII's abdication in 1936, Elizabeth's father became king, making her the heir presumptive at just 10 years old. She received her education through private tutoring and began undertaking public duties during World War II while serving in the Auxiliary Territorial Service.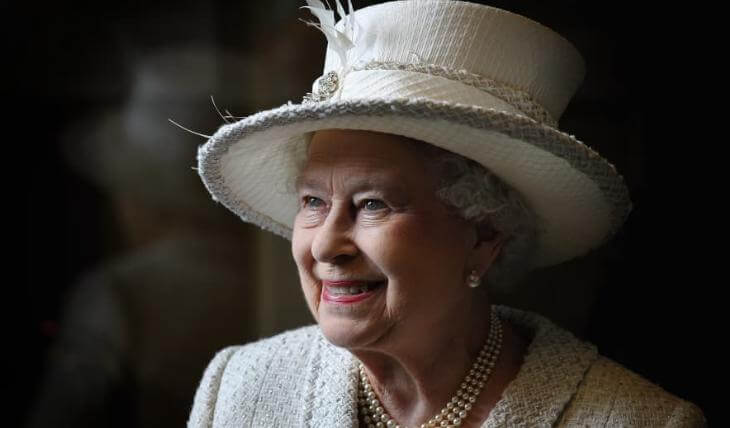 In November 1947, she married Philip Mountbatten, a former prince of Greece and Denmark, and their marriage lasted 73 years until his death in 2021. Together they had four children: Charles, Anne, Andrew, and Edward.
Part 2: Where to Grab Queen Elizabeth's Voice?
FakeYou is a powerful text-to-speech tool that can convert any written text into spoken words. With its advanced algorithms, it can produce a natural-sounding voice that can mimic human speech patterns and intonations.
And now, FakeYou is proud to introduce its newest feature: the Queen Elizabeth II voice model. This incredible model has been trained on recordings of Her Majesty's speeches and public appearances, and it can replicate her unique accent and cadence flawlessly.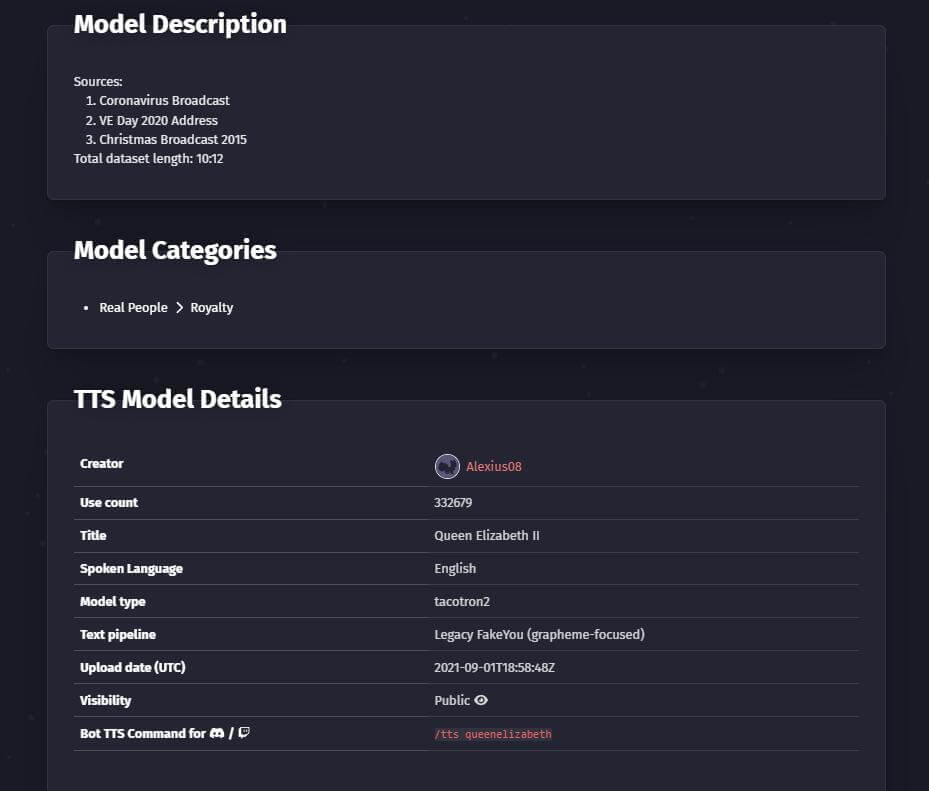 101 Soundboard is a versatile soundboard application that allows you to play various sound effects, music, and voices. And now, 101 Soundboard is proud to announce the addition of the Queen Elizabeth II voice to its collection. With this new feature, you can hear Her Majesty's voice reciting some of her most famous quotes, speeches, and phrases.
Whether you're a fan of British royalty or you just want to add a touch of regal elegance to your project, the Queen Elizabeth II voice on 101 Soundboard is sure to impress. So why not give it a try and see how the Queen's voice can elevate your sound design game?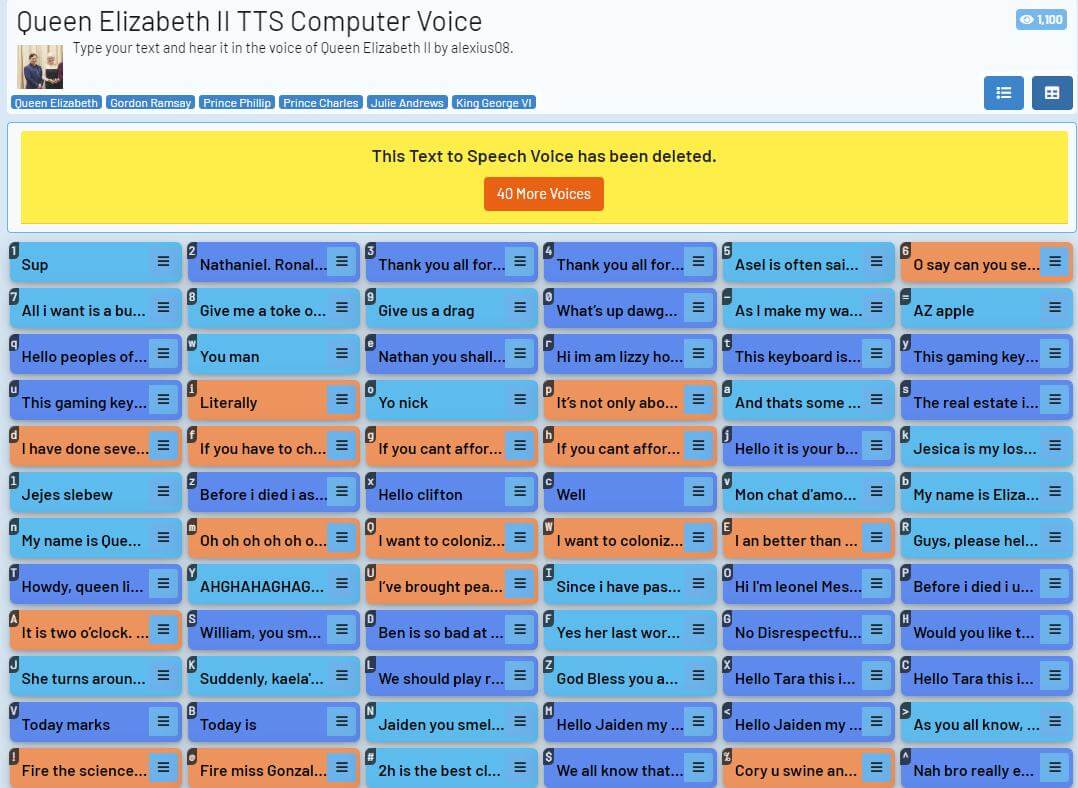 Part 3: Bonus Tip: BEST TTS Generator for Famous People
Topmediai text to speech online is a cutting-edge online text-to-speech voice generator that allows you to convert any written text into realistic speech. With a range of high-quality voices to choose from, you can create natural-sounding audio that sounds like it was recorded by a professional voice actor.
TopMediai's user-friendly interface makes it easy to input your text and select the perfect voice for your project. Plus, you can access TopMediai from anywhere, on any device.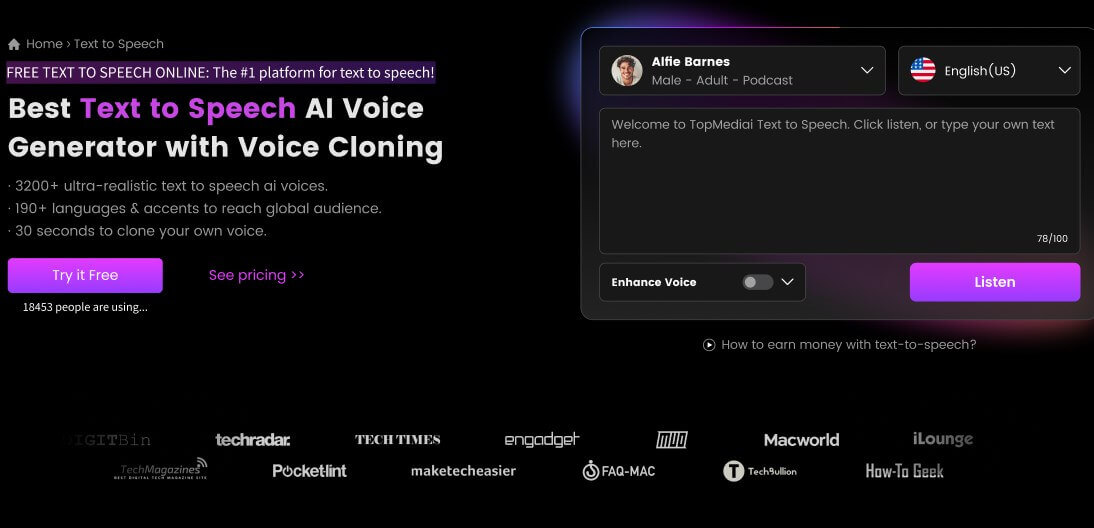 conclusion The Queen Elizabeth voice generator is a must-try tool for anyone looking to experience the sound of the Queen's voice. With its advanced technology and realistic voice replication, you can now hear the Queen speak on any topic you choose.

So why wait? Try the Queen Elizabeth voice generator today and experience the magic of her voice firsthand. Or use our ai voice generator Topmediai text to speech to generate text to speech in the voice of your favourite celebrity.