Minecraft is very popular all over the world, and the voice made by different characters have their own features. These non-playable characters (NPCs) inhabit villages, trade with players, and add a sense of life to the pixelated landscapes. If you've ever wondered how to bring Minecraft villager ai voice to life, you're in the right place.

Here is a guide of generating villager ai voice and changing your voice to sound like villager with villager text to speech and villager voice changer.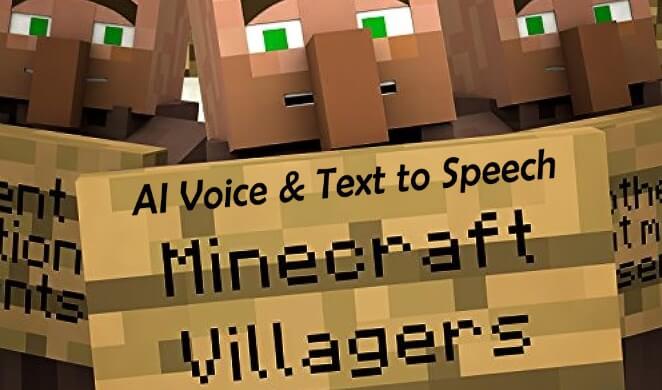 Part 1: Info of Villager and Minecraft
Minecraft is a world-renowned sandbox video game created by Mojang Studios and later acquired by Microsoft. Since its inception in 2011, Minecraft has captured the hearts and imaginations of millions of players worldwide. It stands as a virtual canvas for creativity, offering a vast, open-ended environment where players can explore, build, mine, and survive in a blocky, pixelated universe.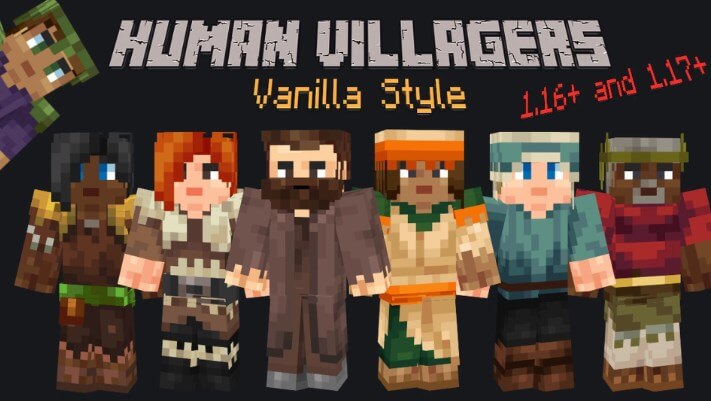 Villagers, on the other hand, are charming and enigmatic characters within the Minecraft universe. These humanoid NPCs (Non-Player Characters) play a central role in the game's immersive experience. Villagers are found inhabiting villages, which are bustling communities filled with various structures, farms, and professions. They are known for their unique appearance, professions, and intriguing gibberish-like language.
Part 2: How to Generate Villager AI Voice?
Generating Villager AI Voice for your Minecraft villagers is easier than you might think. One standout tool for this purpose is the TopMediai Villager Voice Generator. TopMediai online text to speech tool allows you to create custom Villager AI voice that perfectly mimic the quirky speech of Minecraft villagers. With 3200+ ai voice models, you can bring your virtual villagers to life in just a few simple steps.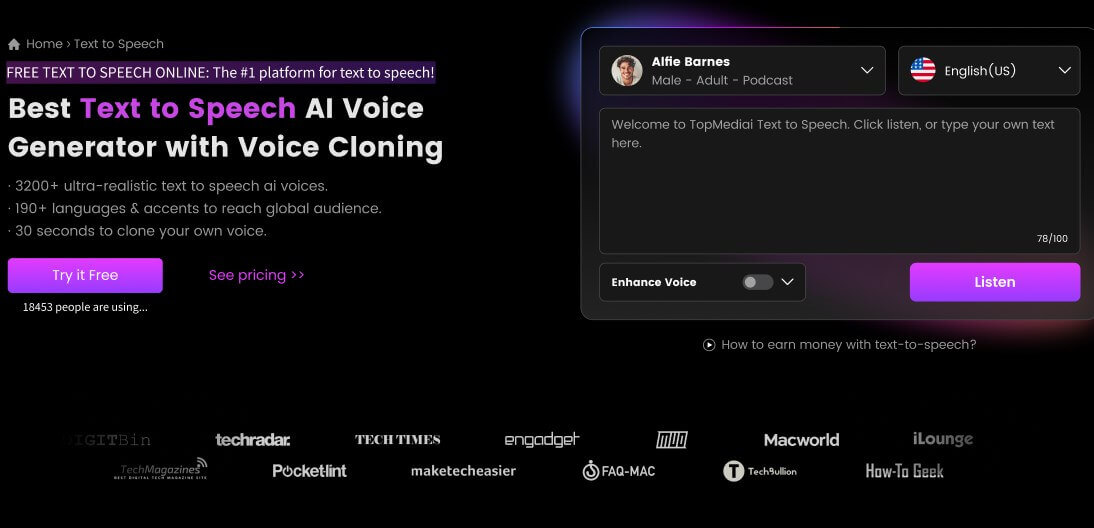 How to Generate Villager AI Voice Using Minecraft Villager Text to Speech:
Step 1: Visit the TopMediai Voice Generator website.
Step 2: Select the Villager ai voice option.
Step 3: Input your text or dialogue that you want to convert into a Villager voice.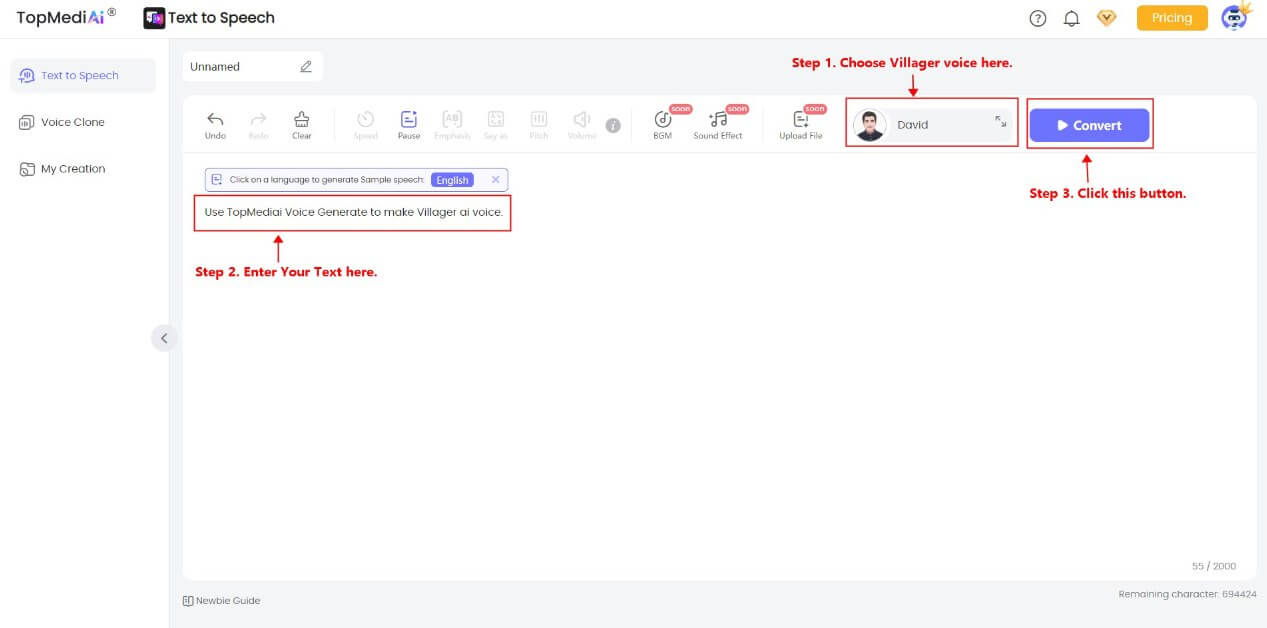 Step 4: Click the "Convert" button.
Step 5: Play the generated voice and download.
Multiple Voice Options: Choose from different games voice like TF2, Bo2 and so on.
API Integration: Offers APIs for developers to incorporate TTS into applications.
Natural-sounding Voices: High-quality, human-like voice output.
Privacy and Data Security: Ensures the privacy and security of converted text.
Multilingual Support: Capable of generating speech in 70+ languages.

TopMediai Text to Speech - Realistic AI Voice Generator
No need to hire a voice actor anymore! Built for content creators, our text to speech saves your time and money.
Try It Free
Part 3: How to Change My Voice to Sound Like Villager?
If you've ever wondered what it would be like to converse with villagers in their own language, the TopMediai Voice Changer is the answer. This handy tool lets you modify any one voice to sound just like a Minecraft villager. Whether you want to role-play or simply add an extra layer of immersion to your gameplay, this voice changer has got you covered.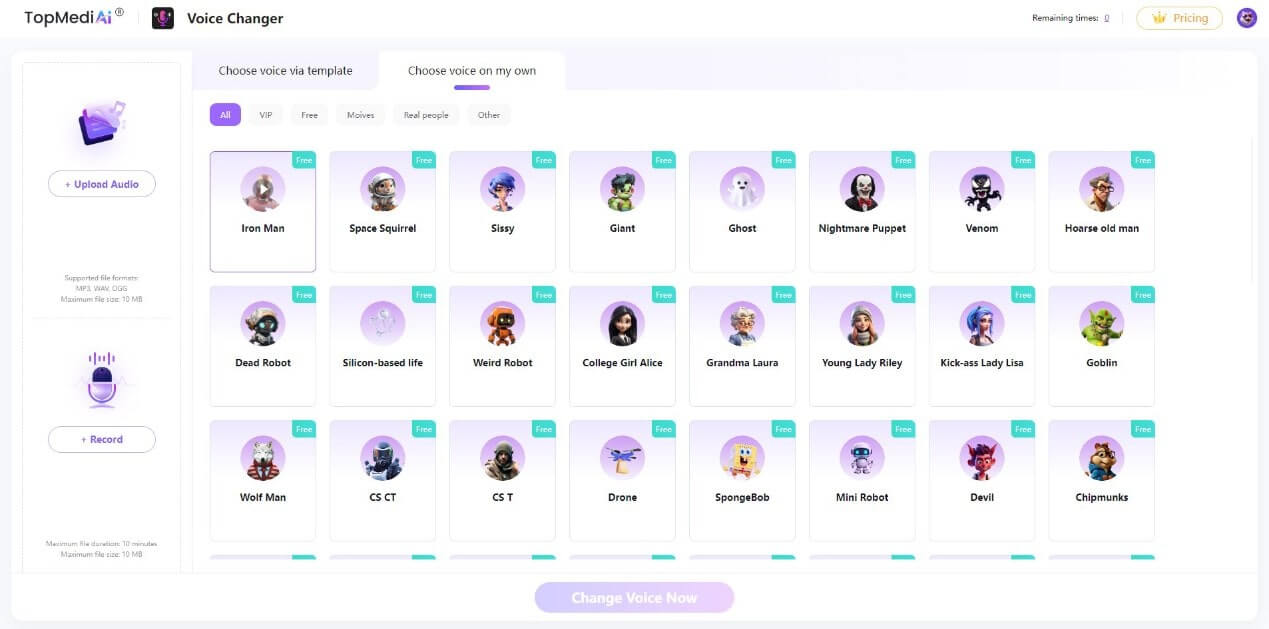 Device Compatibility: Works with headsets and microphones.
Voice for Online Content Creation: Used by content creators for character voiceovers and narration.
Voice Effects Presets: Offers pre-configured presets for quick and easy voice changes.
Voice Transformation Profiles: Supports saving and switching between different voice transformation profiles for different purposes.
Part 4: What does a Minecraft Villager Say?
Minecraft villagers have a repertoire of sounds that convey different emotions and responses. They greet players with "Hmmm," express approval with "Hmm-hmm," and react to negative situations with "Huh." Understanding these vocal cues can enhance your gameplay and interactions with villagers.
Part 5: Hot FAQs about Villager AI Voice
1 What is Villager AI Voice?
Villager AI Voice refers to the artificial intelligence-generated speech or sounds that mimic the unique language of Minecraft villagers, adding a voice to these characters in the game.
2 Is Villager Voice Generator can Remake different villagers' voice?
Yes. TopMediai Text to Speech for Villager AI Voice can distinguish different villagers' voice and generate it with your text.
3 How can Villager AI Voice enhance my Minecraft gameplay?
Villager AI Voice can add an extra layer of immersion and fun to your Minecraft adventures by giving villagers a unique and authentic voice. It can also make role-playing and storytelling within the game more engaging.
Conclusion As you embark on your Minecraft adventures, don't forget to explore Minecraft Villager ai voice and voice-changing technology. With these tools at your disposal, you'll have the power to make your in-game villagers come alive with voices that are as captivating as the game itself.

Whether you're creating custom content or simply enjoying Minecraft to the fullest, Villager voice generator add a new layer of immersion to your gaming experience.