A lot of people don't have a clue about how to apply voice filters using a tik tok voice changer. If you are here, it means you are also looking for easy ways to do this. Don't worry. Here, we are exploring the simplest way to use a voice changer. That's not it. In the end, you will also find out which is the best free online voice changer that you can use to change your voice without any hassle. So, stay till the end.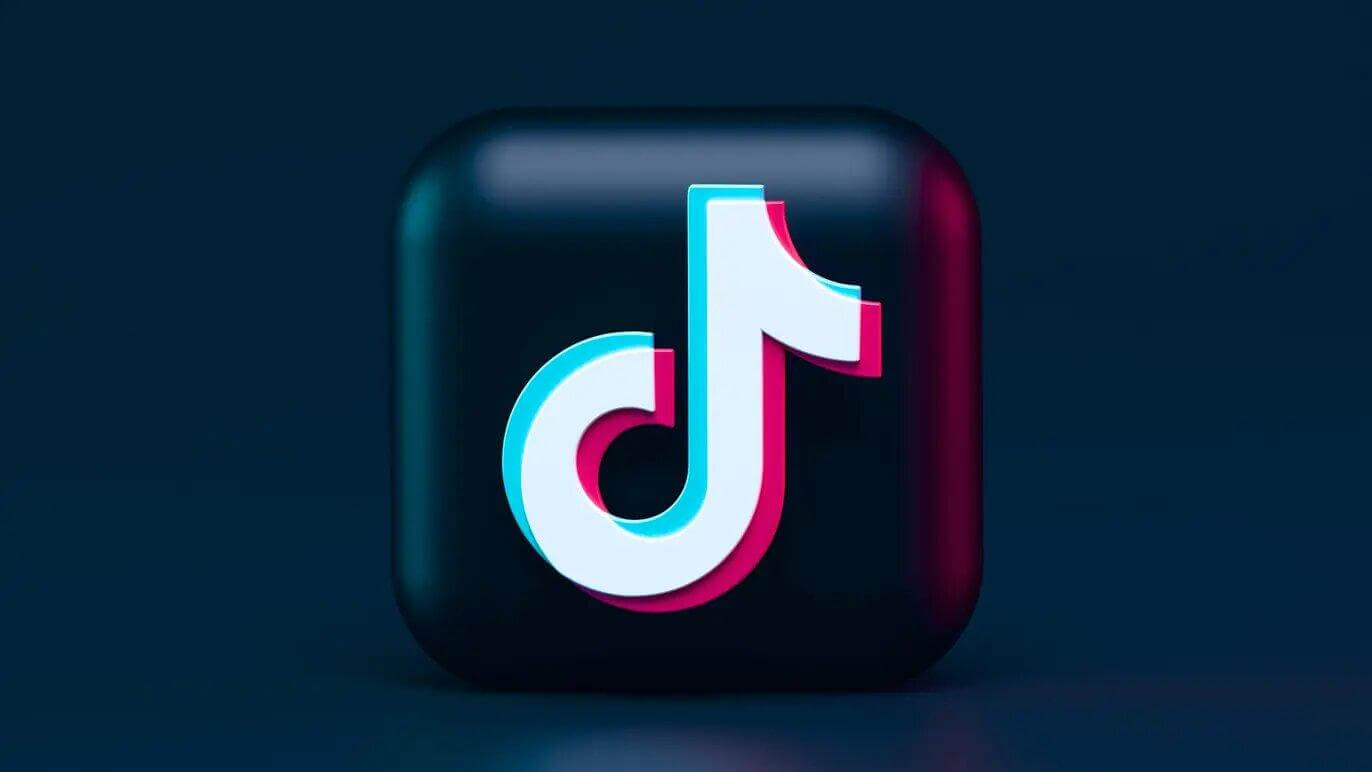 Part 1: How to Use TikTok Voice Filters via TikTok Voice Changer?
To use TikTok voice changer, just follow these simple steps:
Step 1: Open TikTok and tap on the Plus icon to start recording your video with voice. Make sure you are in a quiet place where the device can capture your voice clearly.
Step 2: After recording, a video editing screen will open. Navigate and tap on the Microphone icon to open the Audio editing options.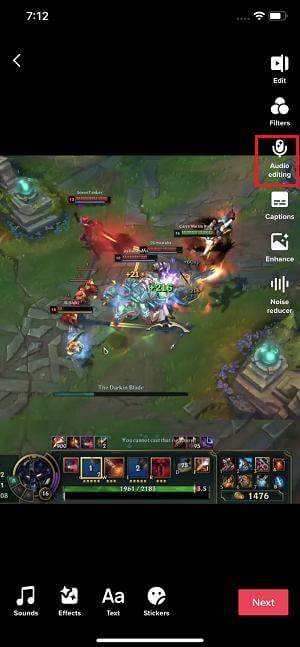 Step 3: A preview will open up where you can add the voice effects on TikTok. These effects will be present at the bottom. Go through them and choose the one you like. You can also tap on the play icon to preview.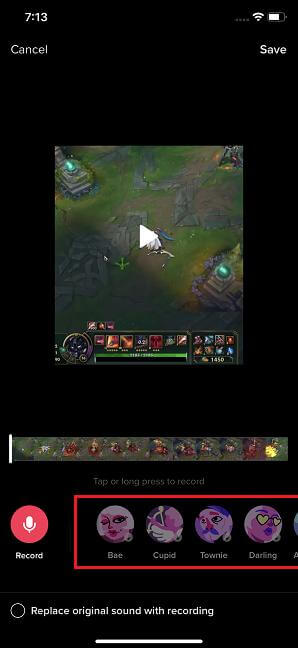 If you think the effect you have added is good, then tap on Save.
Step 4: Then, select any filter you want and then choose "Next." That's how to change your voice on TikTok!
Part 2: Why Don't I Have The Voice Changer on TikTok?
If you are wondering "Why don't I have the voice changer on TikTok?" then you must know that TikTok doesn't allow users to add effects to Camera Roll uploaded videos. So, if you want to add effects, don't go for camera roll videos.
However, TikTok has rolled out a new update in which it does allow users to use the effects on such videos. However, note that it will take a while for everyone to benefit from this update.
So, keep your app updated to enjoy all the benefits of TikTok.
Part 3: 5 Popular TikTok Voice Effects for Apply
There are lots of TikTok voice effects to choose from and play around with. Out of them, the top five ones in terms of popularity are:
Trickster Voice Effect
Trickster is a funny voice effect that can really make any video entertaining. It is in trend nowadays, and people are using it to tell stories about themselves.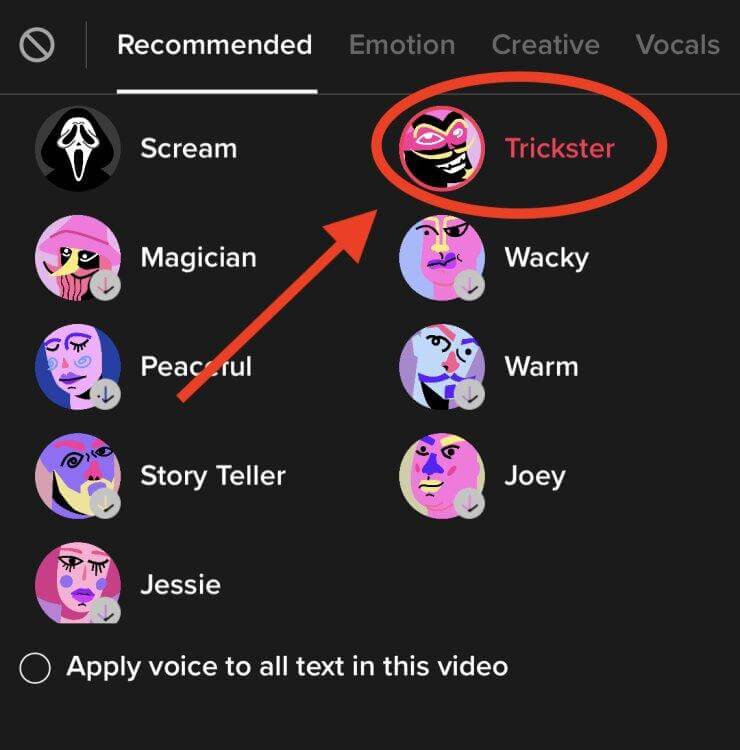 Jessie
Jessie is another popular effect that is now accessible to everyone. Only a limited number of users can use it, so if you see it available, consider yourself lucky and try it straight away.
Those who don't have it often search - How to get the Jessie voice on TikTok? Well, just wait for the social media giant to make it public for everyone.
Couple Icks
Want to make a TikTok video with your partner? Then give Couple Icks a try. It will make videos fun and really enjoyable for the users. You can also do TikTok voice overs with this one.
Elastic
If you love making funny storytelling videos on TikTok, then you must try Elastic. It can even make a boring story sound interesting and thrilling.
Invisible Frog
Invisible Frog is perhaps the most popular sound effect. You can use it with any type of video you like and have real fun.
If you want to use more amusing effects, then you can get help from any online TikTok voice generator or changer.
Part 4: Best Free Voice Changer Online with Various Voice Effects
There are more than a dozen online voice changers available, but most of them have limited effects that do not even sound authentic. But don't worry; there is a free voice changer that can provide you with lots of features and an excellent user experience. It's TopMediAi.
TopMediAi Online Voice Changer
TopMediAi is a top-quality online voice changer that offers a wide library of TikTok voice filters and sound effects to choose from. The reason why it is the top one you can use is that it uses advanced AI to make real and original voices.
In addition to making entertaining TikTok, you can use TopMediAi with live calls, online games, and lots of other platforms too.
The best part? It's free. You can start using all the valuable features straight away after opening the official website.

The top-of-the-line TopMediAi features are:
TopMediAi is super easy to use. Just a few clicks, and you will have a changed voice in a video, call, or recording.
It offers more than 700 sound effects.
Every popular voice filter and effect is listed there.
You can either upload your own recorded audio or choose the recording option and live record it.
To help you decide which voice filter to use, you can demo all the voices listed in TopMediAi.
Scenarios To Use TopMediAi:
Want to get an idea about where you can use TopMediAi? Well, there are lots of scenarios in which you can try this voice changer. But the two popular ones that are in trend are:
Scenario 1: To Make Interesting Videos
You can use TopMediAi to make any kind of video easily. Most people try it to tell stories, educate people, share life experiences, and tell jokes.
If you also make or plan to make these types of videos, then you should give TopMediAi a try.
Scenario 2: To Prank your Friends
TopMediAi includes lots of voice filters that you can use to troll your friends. As discussed above, this voice changer can be used with online games and during calls.
So, use this feature to prank your friends.
First, choose a changed voice (like Ghost, giant, Devil. etc.). Then, join the conversation with this voice and let the fun begin.
Final Words
All-inclusive, if you want to use lots of top-notch voice filters, then you will have to go for the high-quality tik tok voice changer.
There are dozens of free online voice changers you can try, but the best one out of all is TopMediAi. It uses cutting-edge Ai technology to generate top-notch voices.
So, try TopMediAi and change your voice with just a single click only.