Most people get attracted to the attentive voice of a black man speaking in a commercial or on a TV show. They love to convert their videos or scripts to black man voices to engage the audience. In this article, we will also tell you the efficient Black Man voice text to speech generator.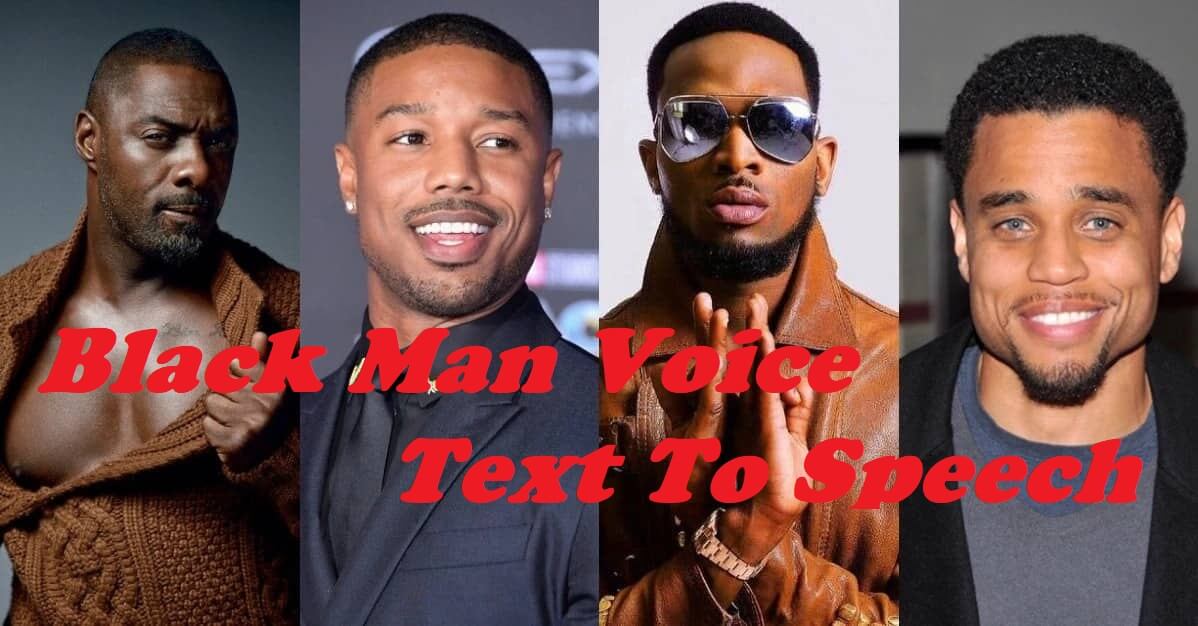 Part 1: Can You Create Black Man Voice Text To Speech?
Text To Speech is an intelligent technology that generates the input text to the desired voice. It makes it easier for users who can't read or see the text clearly by converting it into the desired voice. You can create Black Man Voice Text To Speech online or through professional software.

You might have seen on a news session that a black man's voice is more convincing than any other reporter's. Let's see which tools are required to make an exact clone of a black man's voice.
Part 2: Top online AI Voice Generator For Black Man Voice Text To Speech
There are several online software available for Text To Speech, but we will brief the top one for Black Man voice text to speech so that you can free yourself from all the troubles.
1. TopMediai for Black Man Text to Speech
TopMediai is a free online Black Man voice text to speech generator with a cool and attractive user interface. You can get different Black Man voices free to use. It also contains the general voice templates to use directly. Topmedia.ai works with speech synthesis technology to provide users with their best.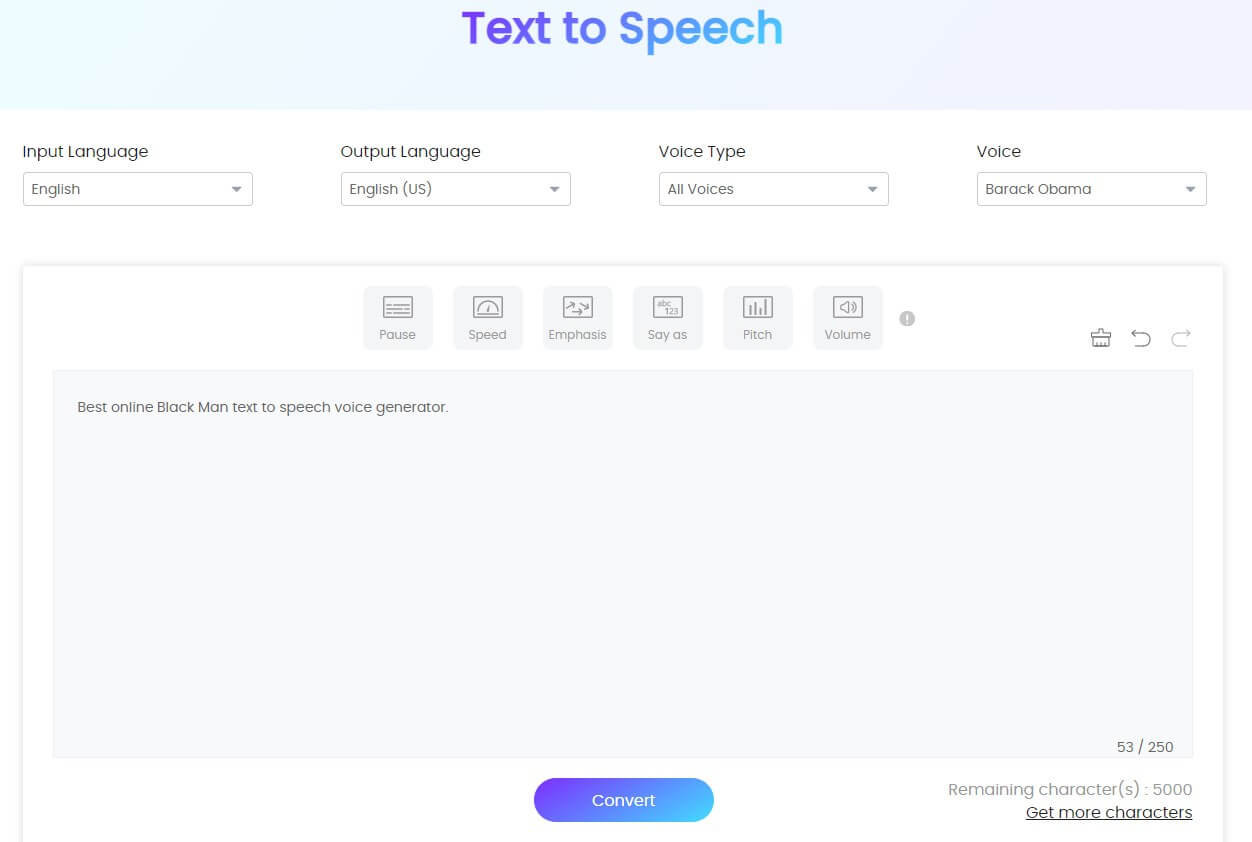 Features:
Enjoy access to over 3200+ voices, including popular presidents like Biden and Trump.
Choose from over 70 languages you can change.
Utilize multiple global accents like British accent for even more customization options.
Take advantage of advanced settings to adjust speed, pitch, volume, emphasis, and other aspects of your audio.
Output your audio in a variety of formats, including MP3 and WAV.
Benefit from an all-in-one tool that offers Text to Speech, Speech to Text, Audio Editing, and more.
Pros
high-quality and natural voices are stored

It has a faster conversion rate.

Allows you to use celebrity voice without any cost.
Cons
You may face delaying issues if you have low internet connections.
Part 3: Best Black Guy Voice Generator Software Recommended
Professional voice generator software is authorized and protected by security levels so a new user can trust and use it without hassle. Let's start with introducing several extraordinary softwares to make Text-To-Speech users aware.
1. Voice.Ai
Voice.Ai is an AI voice generator that is well known because of its use for gaming purposes. People love to create different character voices to entertain their subscribers, which is one of the top-notch tools to get more engagement. You can make make use of it to have Black Man voice, cartoon character voice, or famous personality.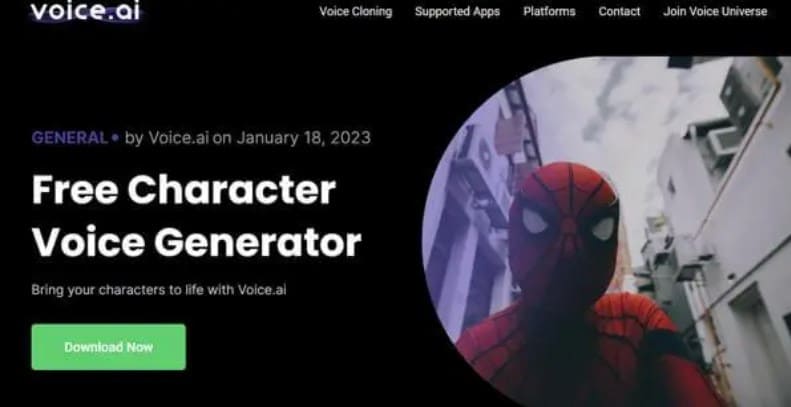 Key Features:
It has 1000+ of different voices in the library.
Supports the SDK to revolutionize the concept of in-game voice chat.
You can make your soundboard to save multiple voices for group chats
Pros
You can run it on multiple OS.

Easy setup with higher performance.
Cons
Most of the features are locked in the free version.

You might face crashing issues while loading the application.
2. VoxBox
iMyFone VoxBox is a well-known software because of its variety of voices including Black Man voice stored in the library. It allows you to insert a single text or a whole paragraph in the blank box and convert it within a minute. You can edit the created voiceovers by trimming the extra part from them.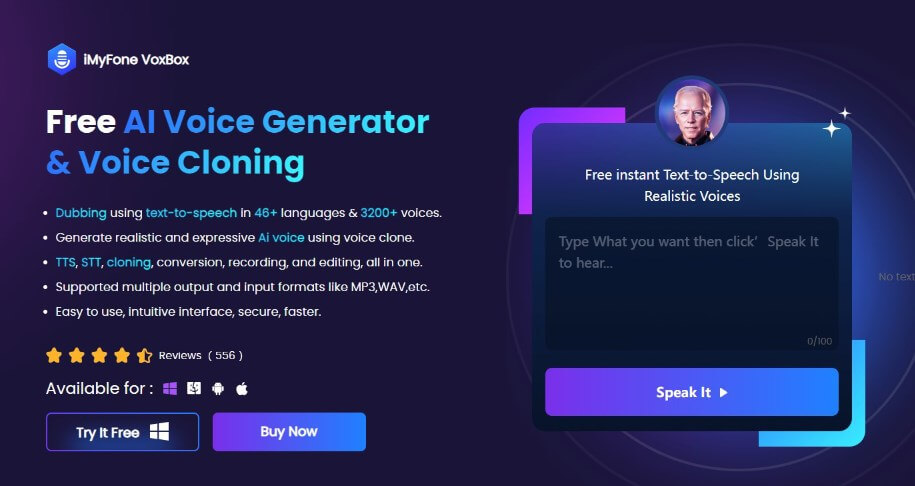 Key Features:
3200+ voices of different characters and is robotic.
It can export multiple output formats.
VoxBox can make an exact clone voice of any character.
It has layers of security to make it safe for newbies.
Pros
It has higher accuracy and conversion rate.

iMyFone VoxBox doesn't contain any ads to trouble the users.

It offers most of the options in the free version compared to other software.
Cons
It will sometimes take more time for conversions.
Part 4: FAQs about Black Guy Voice Generator
1 What is a Black Guy Voice Generator?
A Black Guy Voice Generator is a tool that claims to generate a voice that sounds like a Black man's voice. These tools use artificial intelligence algorithms to create voice samples that mimic the sound of a person's voice, often with various customization options.
2 Is it offensive to use a Black Guy Voice Generator?
Using a Black Guy Voice Generator could be seen as offensive if it perpetuates negative stereotypes or if it is used inappropriately or disrespectfully.
It is important to be mindful of the potential implications of using such tools and to consider the impact on others.
3 Can a Black Guy Voice Generator accurately represent the voice of all Black men?
No, a Black Guy Voice Generator cannot accurately represent the voice of all Black men. Just like any other group of people, Black men have diverse voices, accents, and speech patterns that cannot be captured by a single tool or algorithm.
Conclusion:
It is hard to find an accurate
Black Man voice text-to-speech generator
because many of them are fake, but
TopMediai
legitimately converts the provided text to the desired voice within a few steps. It has high-quality voices, which is a prominent attribute to attracting users.