Step into a world of enchanting possibilities with our groundbreaking child voice generator online free technology. Imagine having the sweet and innocent voice of a child bring your digital content to life.

In this article, we will be exploring the best text to speech child voice online options available, and how they can be used to enhance children's e-learning.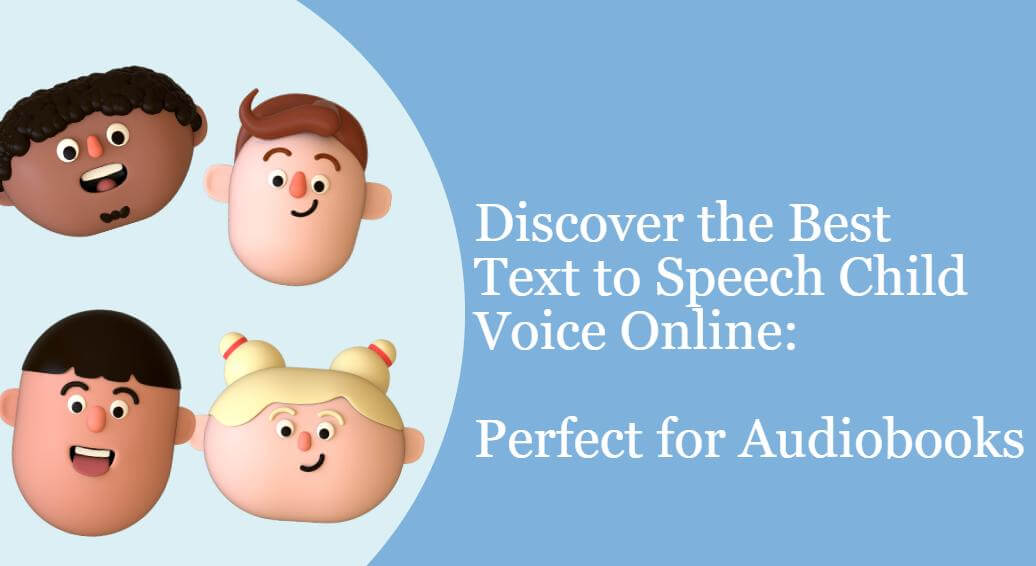 Part 1:Benefits & Applications of Text to Speech Child Voice
Text to speech child voices combine engagement and inclusivity, automating voiceovers for consistent brand presence. They enhance education, entertainment, customer interaction, and accessibility tools, resonating emotionally and fostering language learning.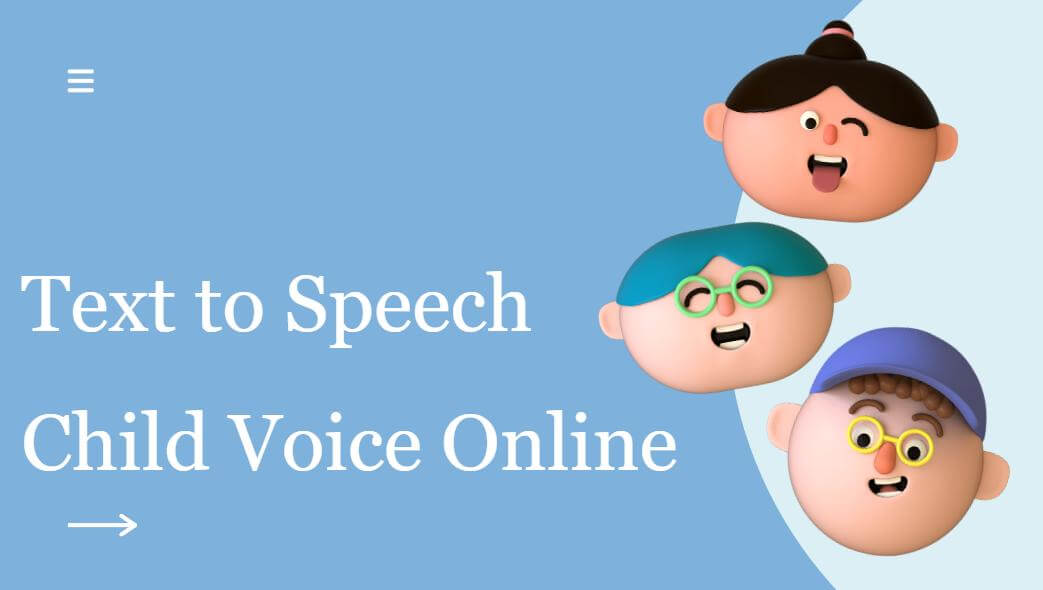 In applications ranging from e-learning to parenting apps, text-to-speech child voices and kid voice changers add a captivating dimension, engaging audiences across industries.

Text to Speech
3 Free Trials of The Selected Voice Below

Child
Conversion failed.
Please check out if there are special characters or multiple languages in your text.
Part 2: 3 Best Text to Speech Child Voice Generator [Free]
1. TopMediai for Child Text to Speech
Topmediai is an online text to speech (TTS) platform that offers an ultimate solution for generating child voice audio files. With its advanced AI technology and user-friendly interface, TopMediai allows users to convert any written text into a natural-sounding audio file in just a few clicks.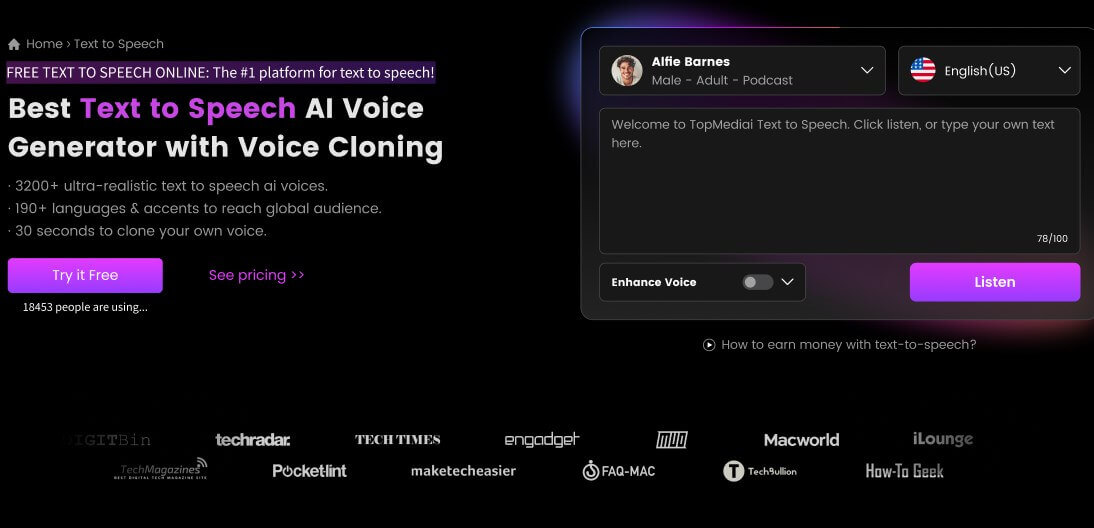 100% Safe to use text to speech online tool.
Offers 3200+ ai voices, including child ai voice.
Latest AI usage to provide results that are natural and realistic.
Generated MP3 files can be saved for offline use.
Generated audio files have high-quality sound and are free from distortion or other audio artifacts.
Step-by-step guide on how to make text to speech child voice:
Step 1: Go to the TopMediai website.
Step 2: Select the voice in the "Kids" tab on the left.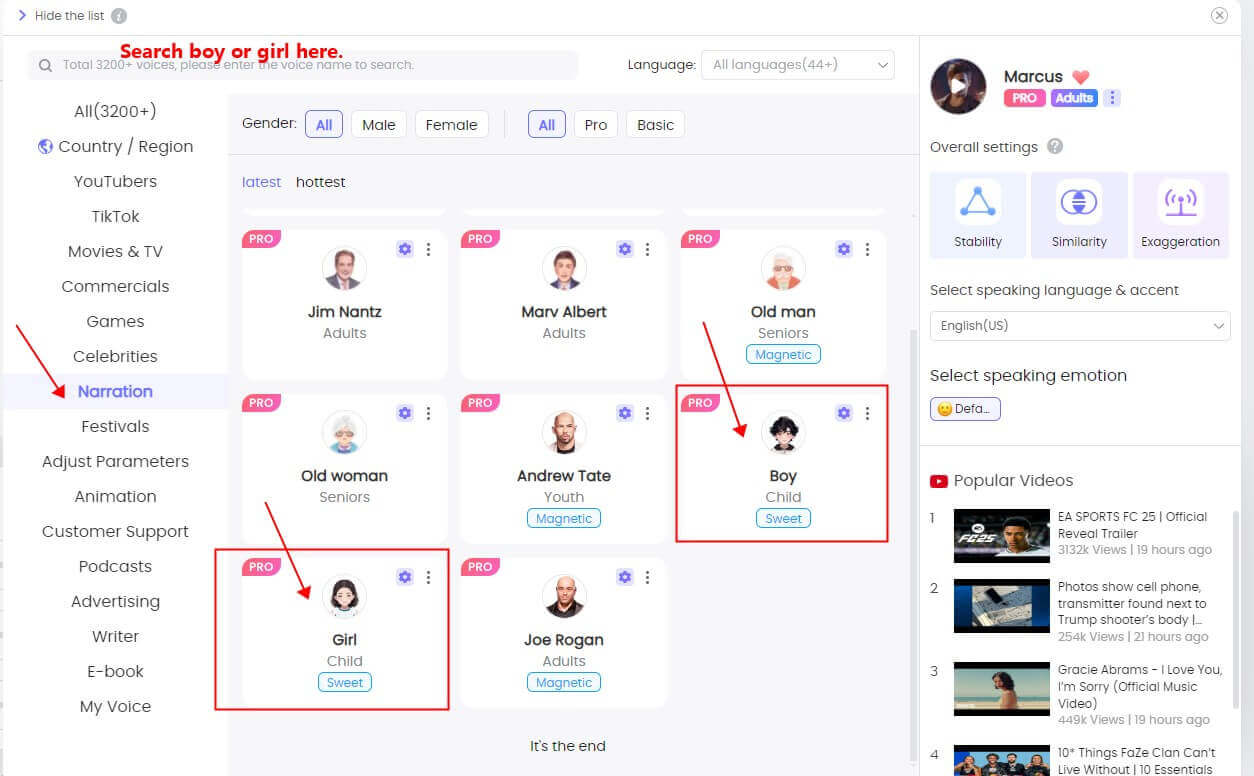 Step 3: Enter the text you want to convert into the provided text box.
Step 4: Click on the "Convert" button.
In a few seconds, your text to speech child voice audio will be ready. Feel free to download text to speech child voice.
Pros
Overall, best child voice generator online especially for audiobooks.

High-quality audio output.

Ensures solid privacy for its users.

Free child voice generator via text to speech.

Supports 70+ languages.

Customizable parameters, like emphasis, pause, and speed.
Cons
More characters only unlock with paid versions.
| TopMediai Text to Speech Plans | Free | Basic | Premium [Most Popular] | Plus |
| --- | --- | --- | --- | --- |
| Pricing Per Day | $0 | $0.43 | $0.63 | $1.33 |
| Voices included | All 3200 voices | All 3200 voices | All 3200 voices | All 3200 voices |
| Languages supported | 70+ | 70+ | 70+ | 70+ |
| Characters Given | 5,000 | 250,000 | 500,000 | 1,000,000 |
| Licenses you can't miss | No voice cloning | 1 voice clone | 1 voice clone | 2 voice clones |
2. Readloud.net
Readloud.net is a free online tool that allows users to convert text to speech using a child's voice among other voices. It is a convenient and easy-to-use platform that is designed to help users who have difficulty reading or who simply want to listen to text-based content.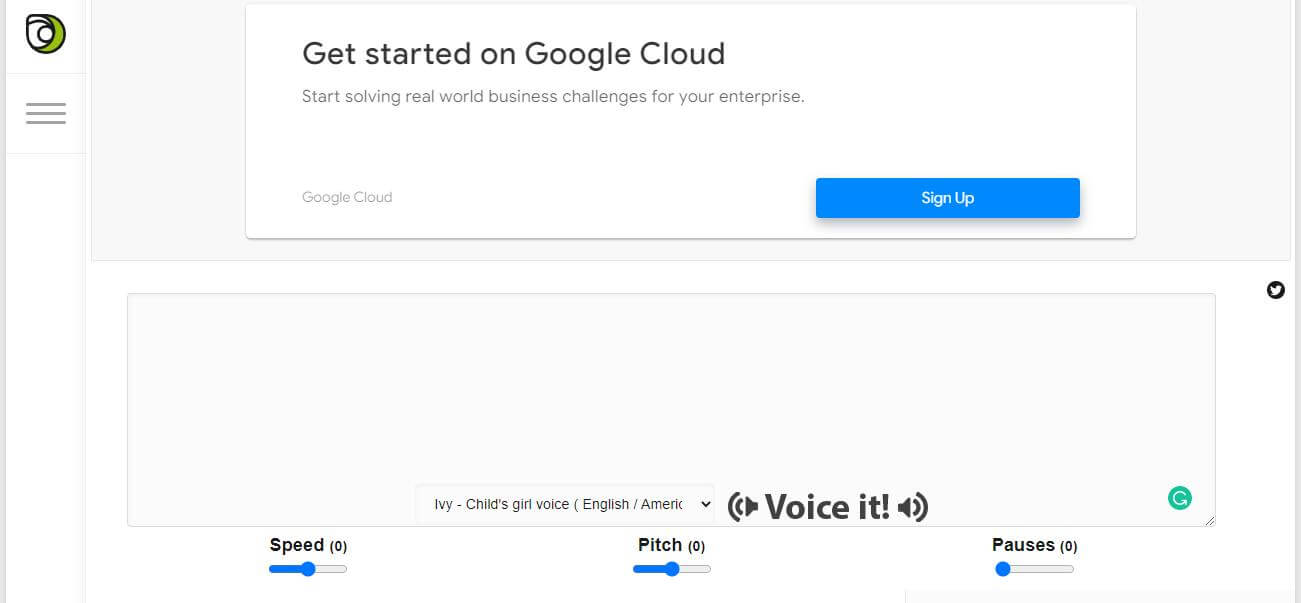 Text to speech conversion with a child's voice.
Ability to select language and voice.
Adjustable speed, pitch, and pauses.
Simple and easy-to-use interface.
3. Narakeet
Narakeet is a user-friendly text to speech tool that allows you to convert text into child-like voices. It is a versatile platform that provides users with access to more than 500 voices in over 80 languages.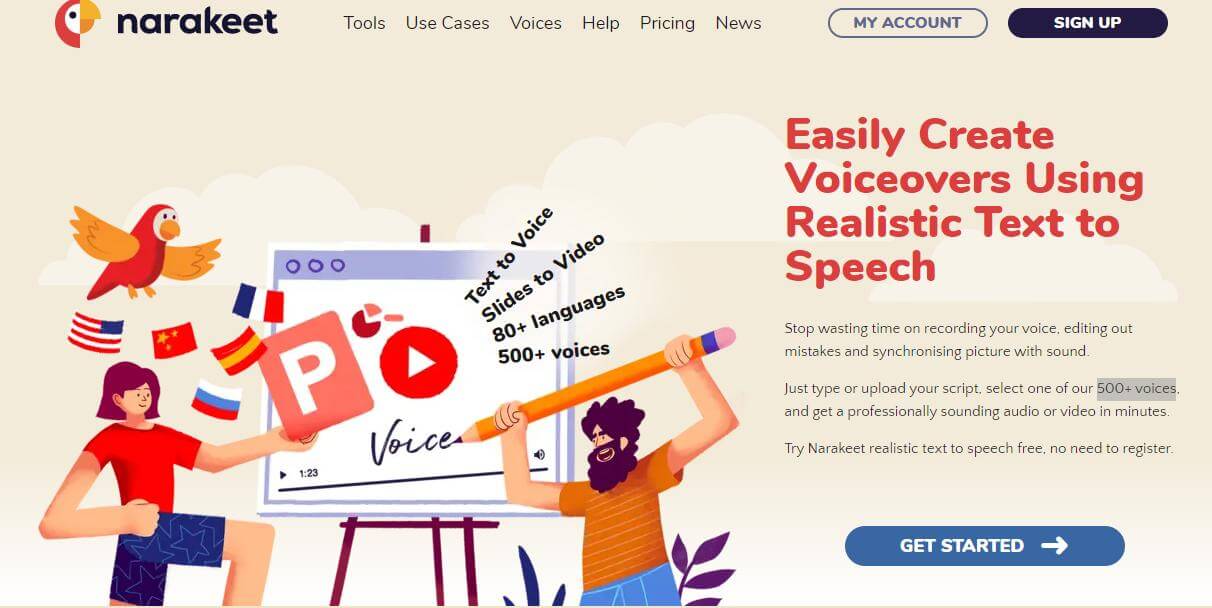 More than 500 child-like voices available.
Over 80 languages supported.
Ability to convert presentations into MP4 videos.
Part 3: HOT FAQs about Child Text to Speech
1Which is rated the top child voice text to speech?
TopMediai is the most realistic and reliable platform for generating child voices using text to speech technology.
2 Where can I obatain a child voice generator online free?
Using a text to speech child voice online is a relatively simple process with the right tool. Using TopMedia to generate a child's voice free through text to speech technology is quite easy.

Put in your text, choose the kid's voice and then click on 'Convert'.
3 Which is the best child text to speech voice generator?
Here recommend TopMediai text to speech for its clean interface, realistic child voice and easy operation.
4 How can I get ai child voice generator?
You can get ai child voice generator by visiting topmediai text to speech, which offers kids' text to speech voice options.
Conclusion Elevate your content with the innocence and charm of child voices, setting a new standard for engagement and immersion.

TopMediai child text to speech stands out as a reliable text to speech child voice generator online free and it can help bring stories and educational content to life for children of all ages. Give it a try and make a difference!
TopMediai Text to Speech
AI-powered text to speech generator with voice cloning