The charm of a baby's voice is universal and heartwarming.

In this article, l'll introduce you to the world of Baby Voice Generators, explain what they are, and guide you through the steps to create a cute baby voice using AI technology. Whether you want to add a playful touch to your creative projects or simply experience the joy of a baby's voice, baby voice generators are at your service.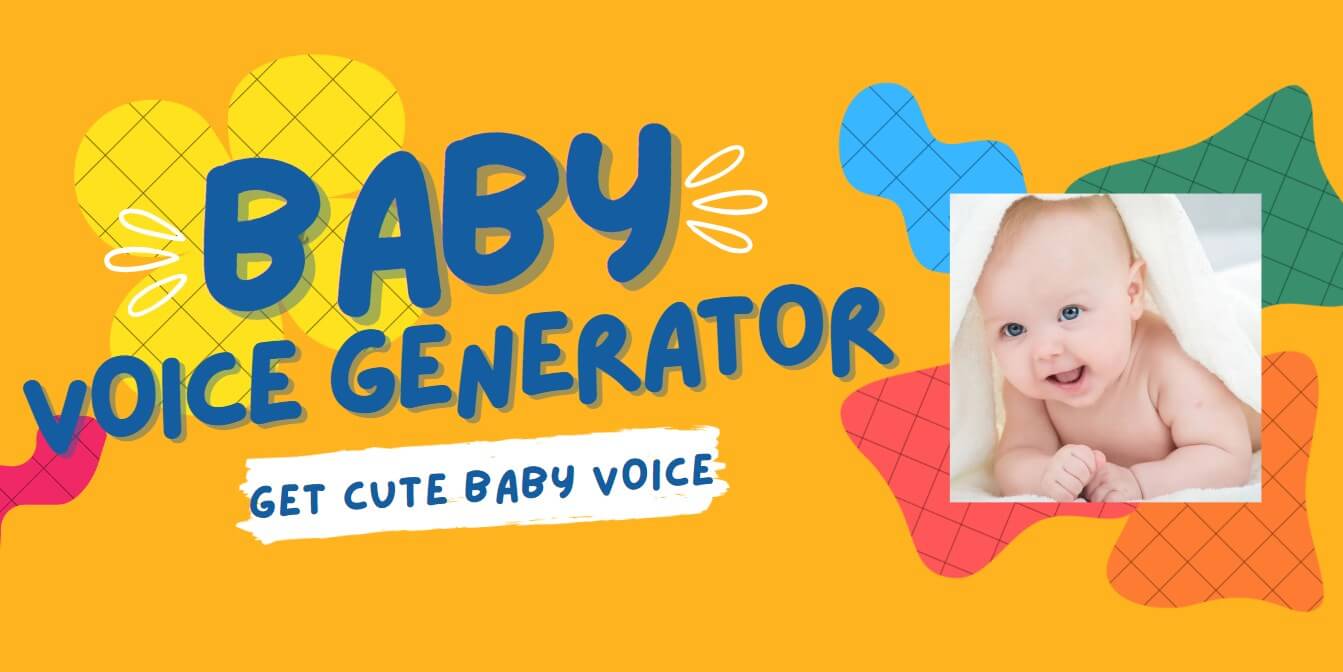 Part 1: What is a Baby Voice Generator?[AI]
A baby voice generator is an AI-powered tool designed to mimic the sweet and innocent sound of an infant's voice. Using complex algorithms, these generators analyze the nuances of baby speech, such as pitch, rhythm, and pronunciation, to create a remarkably realistic baby voice. These tools can be used for a variety of purposes, including animation, storytelling, and content creation.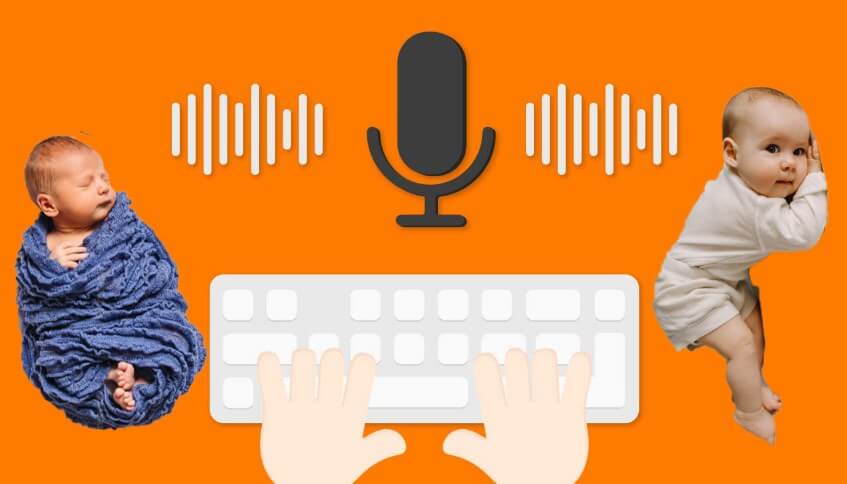 Part 2: [Step-by-Steps]How to Make Cute Baby Voice?
One of the top options for generating adorable baby voices online is TopMediai. Few tools capture the imagination quite like TopMediai Baby Text to Speech. Whether you're a parent, a content creator, or simply someone looking to infuse charm and cuteness into your projects, TopMediai's Baby Text to Speech offers an extraordinary way to transform plain text into endearing baby voices, and the best part? It's completely free and easily accessible online.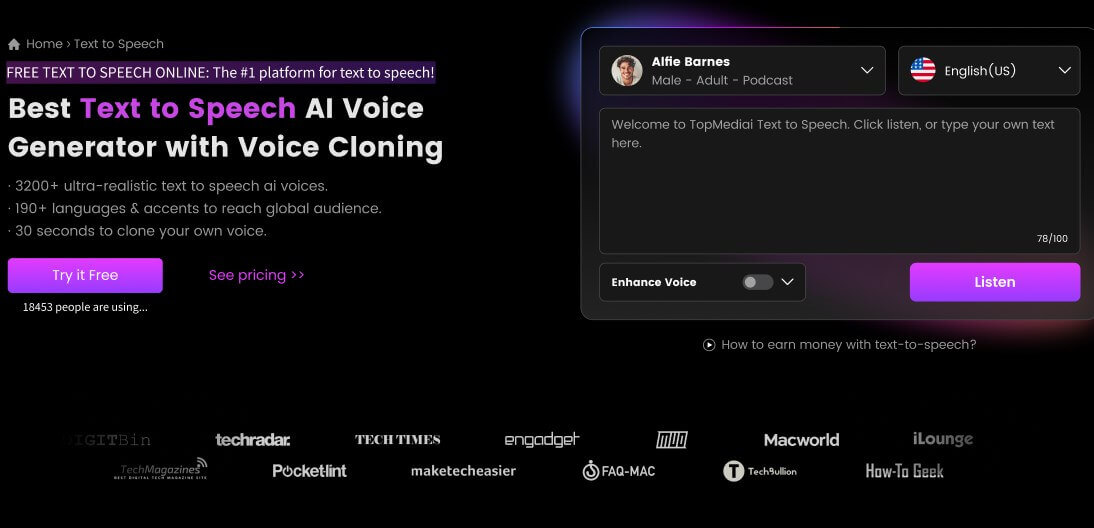 How to Use TopMediai Text to Speech to Generate Baby Voice:
Step 1: Visit TopMediai: Go to the TopMediai Baby Voice Text to Speech.
Step 2: Select Baby Voice: Look for the "Baby" Voice option on "Real people" and "Kids" category and click on it.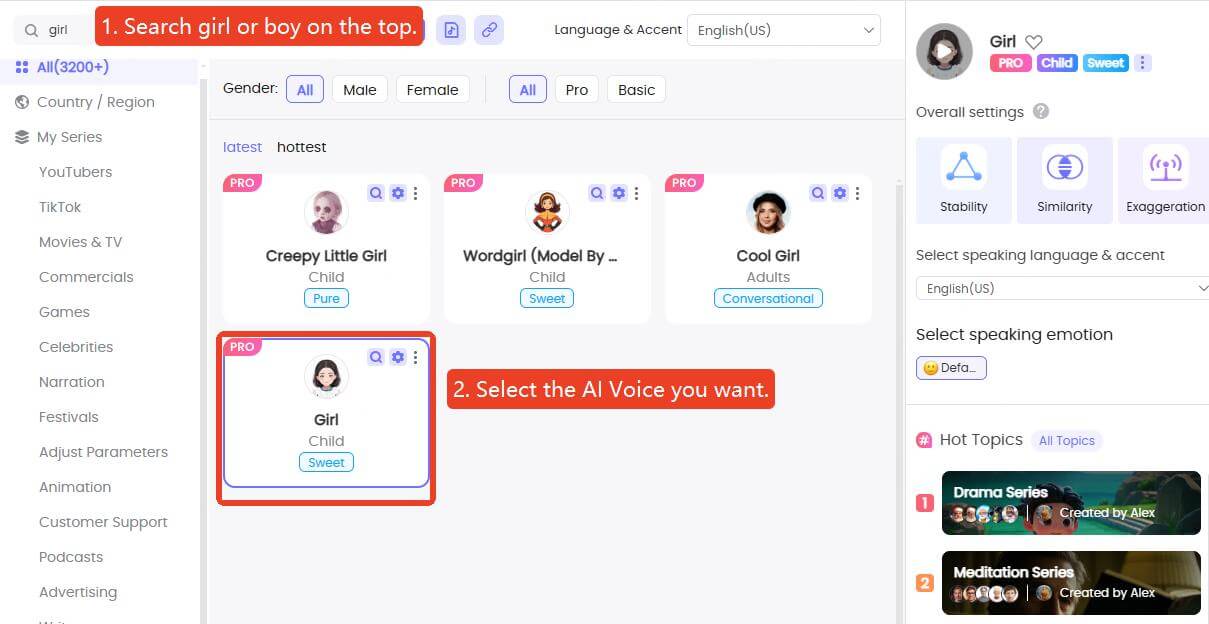 Step 3: Input Text: Enter the text you want to convert into a baby voice.
Step 4: Choose Settings: Customize the voice settings such as pitch, speed, and emotion to suit your preferences.
Step 5: Generate Baby Voice: Click the "Convert" button, and TopMediai will instantly transform your text into an adorable baby voice.
Step 6: Download Your Baby Voice: Once you're satisfied with the result, you can download the audio file and use it in your projects.
Voice Options: Information about the different voices(3200+) available, including male, female and kids voices, accents and languages(130+).
Pricing Plans: Information about any pricing tiers, including free and premium options, and what features are included with each.
API Integration: Developers can integrate the text-to-speech service into their applications or websites using an API.
Privacy and Data Security: Details on how user data is handled and protected, especially if sensitive or personal information is involved.
Customization: Details on how you can customize the generated speech, such as adjusting pitch, speed, and emotional tone.
What are the Pricing&Plans of TopMediai Text to Speech?
| Plan&Pricing | Text to Speech | Voice Cloning |
| --- | --- | --- |
| Basic | 12.99(250K characters+1 voice clone) | 14.99(50K characters+2 voice clones) |
| Premium | 19.99(500K characters+1 voice clone) | 19.99(100K characters+5 voice clones) |
| Plus | 39.99(1M characters+2 voice clones) | 39.99(200K characters+10 voice clones) |
| Free to Try? | Yes. 5000 characters for free | No |

TopMediai Text to Speech - Realistic AI Voice Generator
No need to hire a voice actor anymore! Built for content creators, our text to speech saves your time and money.
Try It Free
Part 4: Tips for Generating Realistic Baby Voice
Experiment with Settings: Adjust pitch, speed, and emotion settings to find the perfect balance for your project.
Use Short Phrases: Babies typically speak in short phrases, so keep your text concise for a more authentic sound.
Practice Pronunciation: Pay attention to how certain words or sounds are pronounced by infants and try to mimic them.
Context Matters: Consider the context in which the baby voice will be used, as this can influence the tone and emotions conveyed.
Part 4: Hot FAQs about Baby Voice Generator
1 Can I Customize the Baby Voice Generated?
Yes, TopMediai Baby Voice Generators allow you to customize the generated voice. You can adjust parameters such as pitch, speed, and even emotional tone to create the perfect baby voice for your needs.
2 What Are the Practical Uses of Baby Voice Generators?
Baby Voice Generators have various applications. They can be used in content creation, voiceovers for animations, personalized messages, lullabies, or simply for fun and entertainment.
3 How Do I Make My Baby Text to Speech Voice Sound More Realistic?
To make your baby voice more realistic, experiment with pitch, speed, and emotion settings. Using appropriate text and adding background sounds can also enhance realism.
4 Can I Share the Generated AI Baby Voice on Social Media?
Yes, you can share the generated baby voice on social media platforms or any other online channels. It can be a fun way to entertain your friends and followers.
Conclusion The AI Baby Voice Generator is a fun and creative tool that can add a unique touch to your content or personal projects. With TopMediai, you can easily generate adorable baby voices for free. Just remember to experiment with settings, choose the right text, and add a little creativity to make your baby voice truly captivating.

So, why wait? Start creating your cute baby voice today and let your creativity flourish!
TopMediai Text to Speech
AI-powered text to speech generator with voice cloning