Natural landscape images offer serene beauty and boost mood, while connecting us to the environment. Landscape wallpapers enhance digital spaces, and AI landscape generators create diverse terrains for artists and game developers, sparking creativity and transforming the digital world.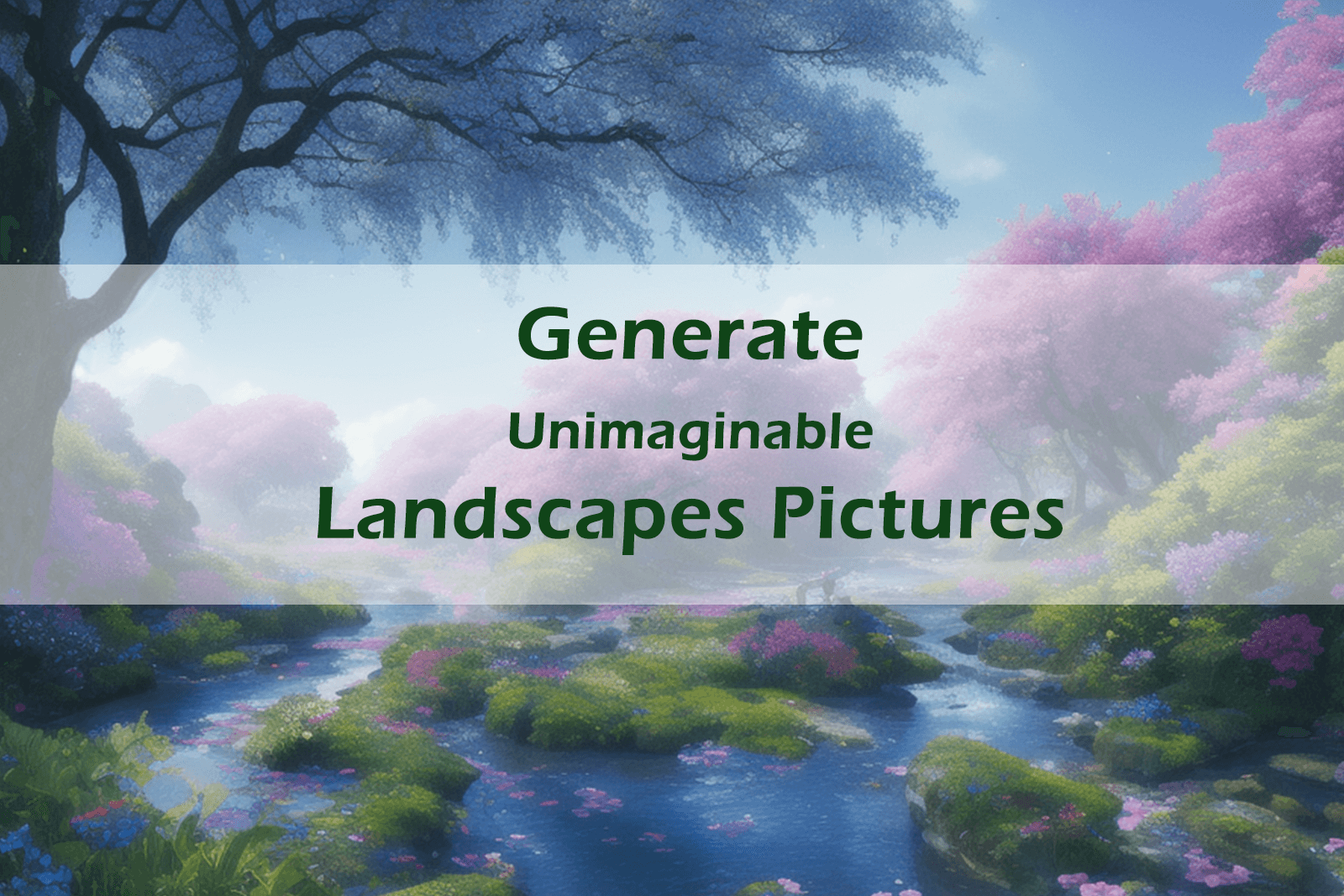 Part 1: Why Use AI Landscape Generator to Generate Landscapes Pictures?
AI landscape generators offer infinite creativity, producing diverse landscapes from serene meadows to rugged mountains. Their speed empowers artists, designers, and writers to generate numerous variations quickly, transforming time-consuming tasks into efficient processes. These tools allow professionals to focus on perfecting their craft and enhancing projects.
Embracing AI landscape generators heralds a future of unbridled imagination, where artistic vision flourishes and creations materialize with remarkable speed and precision.
Part 2: How to Use AI Generated Landscapes: 4 Best Choices
Selecting the best AI landscape generator proves challenging due to the ever-growing options available. Each boasts unique features, catering to distinct needs and artistic preferences.
As technology advances, discerning between top contenders becomes increasingly complex, requiring careful consideration of one's goals and desired outcomes. However, we have shortlisted the best wallpaper or landscape AI generators. So let's get started!
TopMediai is a premier landscape image solution offering vast styles and exceptional detail. Its ability to generate captivating visuals makes it invaluable for professionals seeking efficiency and inspiration.
Easy to use, TopMediai provides options like text-to-image, image-to-image, preexisting templates, and AI generated landscapes. Customizable settings include aspect ratio, resolution, number of images, and a prompt textbox.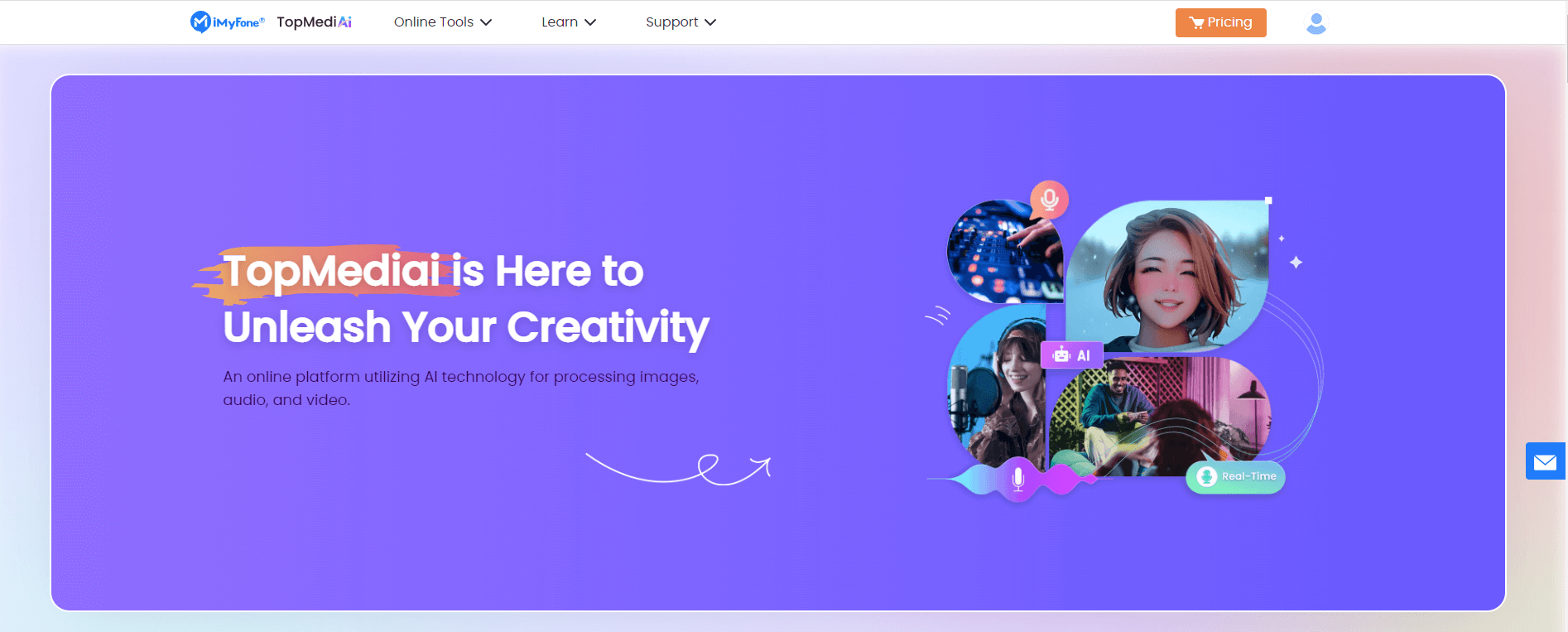 TopMediai allows users to select various detail levels, including photorealistic landscapes. Its versatility makes it a top AI landscape generator for both beginners and professionals.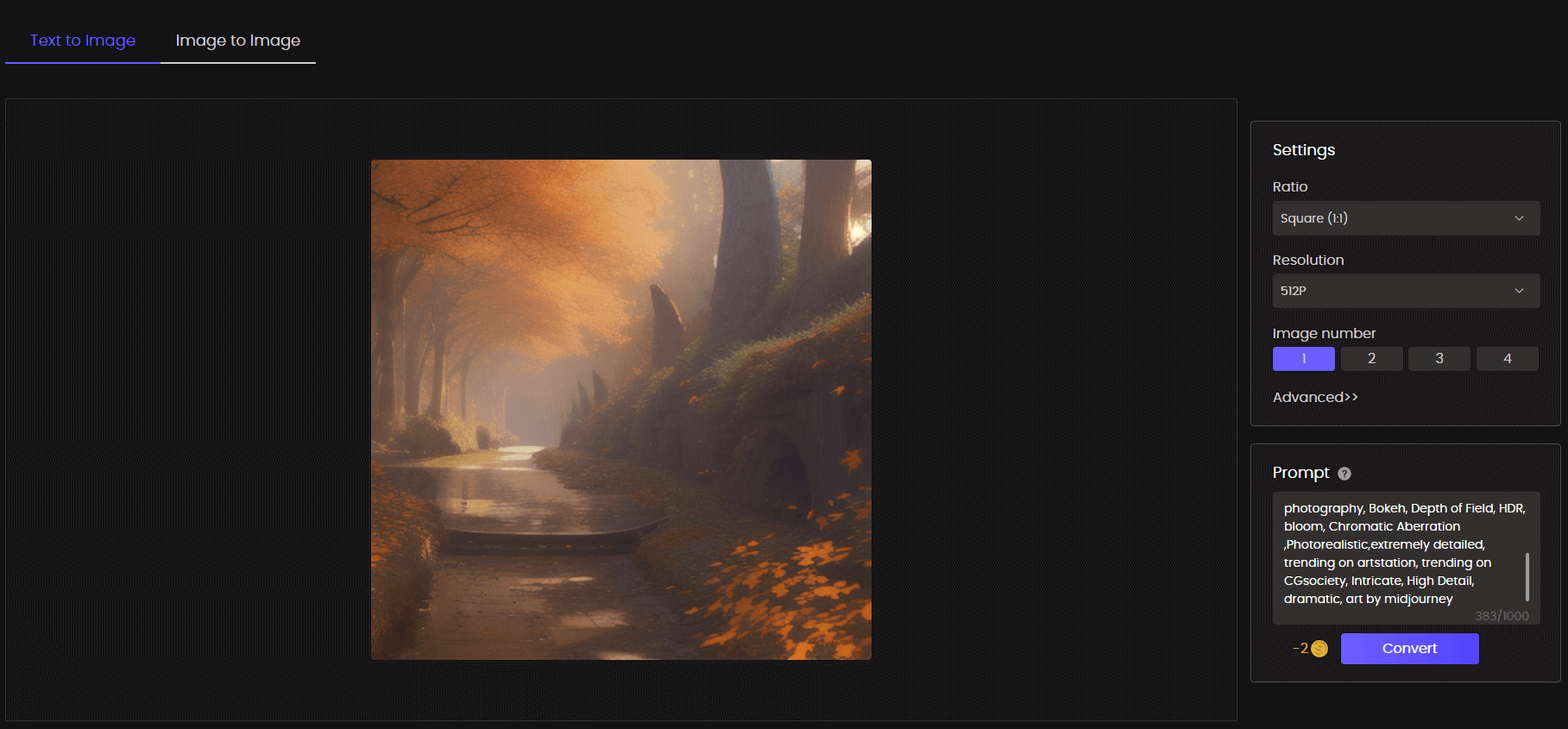 Pros
Advanced AI algorithms

User-friendly interface

Fast and accurate

Customization features and Detailed settings

Preexisting landscape templates

The free and paid version

Affordable AI landscape generator
Cons
Nightcafe is one of the top AI landscape generators that use different APIs, such as DALL-E OpenAI, Stable Diffusion, and the SDXL Beta model. The tool allows you to choose from 40 styles, such as anime, artistic portraits, color painting, CGI characters, etc.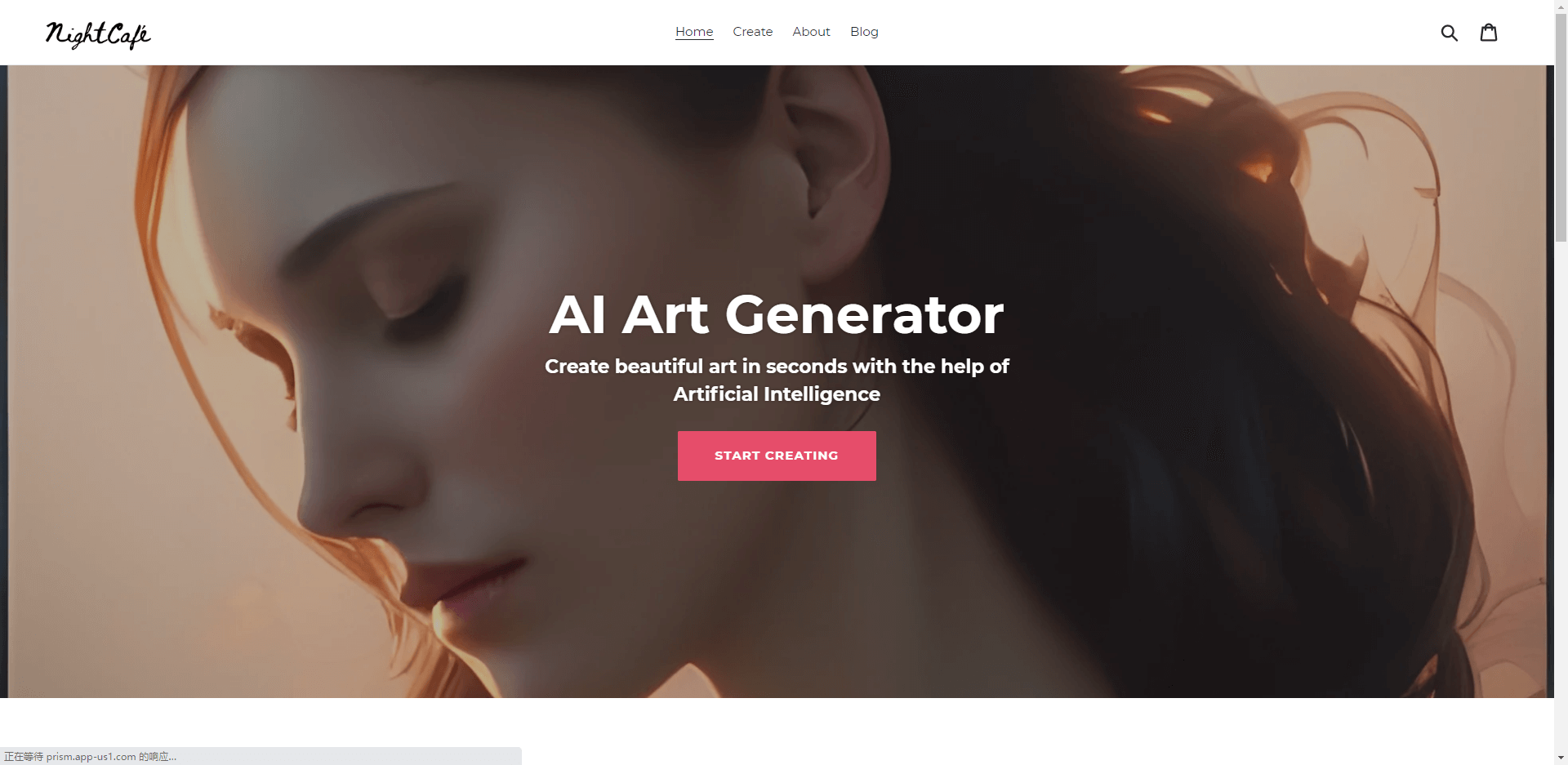 However, this tool does not have a direct AI landscape image option, meaning you must describe the details in the prompt textbox. If you have previous knowledge of AI image-generation tools, you can use Nightcafe to create customized landscape pictures or wallpapers.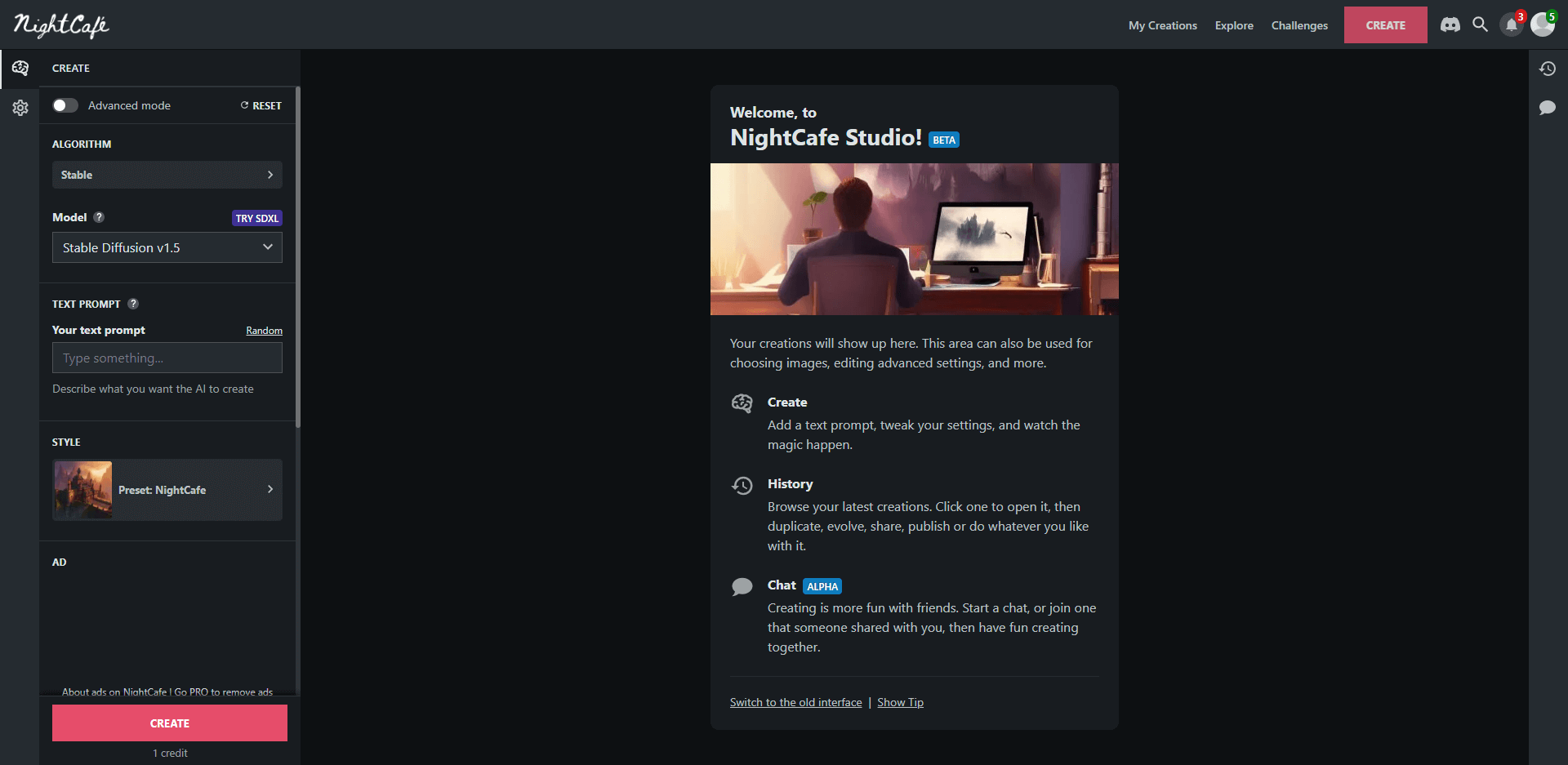 On the other hand, if you don't know how this tool works, you will have to learn and practice it before creating images. Although Nightcafe is a reliable tool, it is unsuitable for beginners or users looking to develop AI generated landscapes for their unique projects.
Pros
Advanced AI algorithms and APIs

User-friendly interface

A library of free images

Multiple templates and styles to get started
Cons
Unsuitable for beginners

Complex styles

A bit pricy
OpenArt, a cutting-edge online platform, empowers users to craft striking digital artworks with AI. It uses generative adversarial networks (GANs), which craft lifelike images from textual descriptions. GANs involve two neural networks, the generator and the discriminator, which compete to improve image quality over time.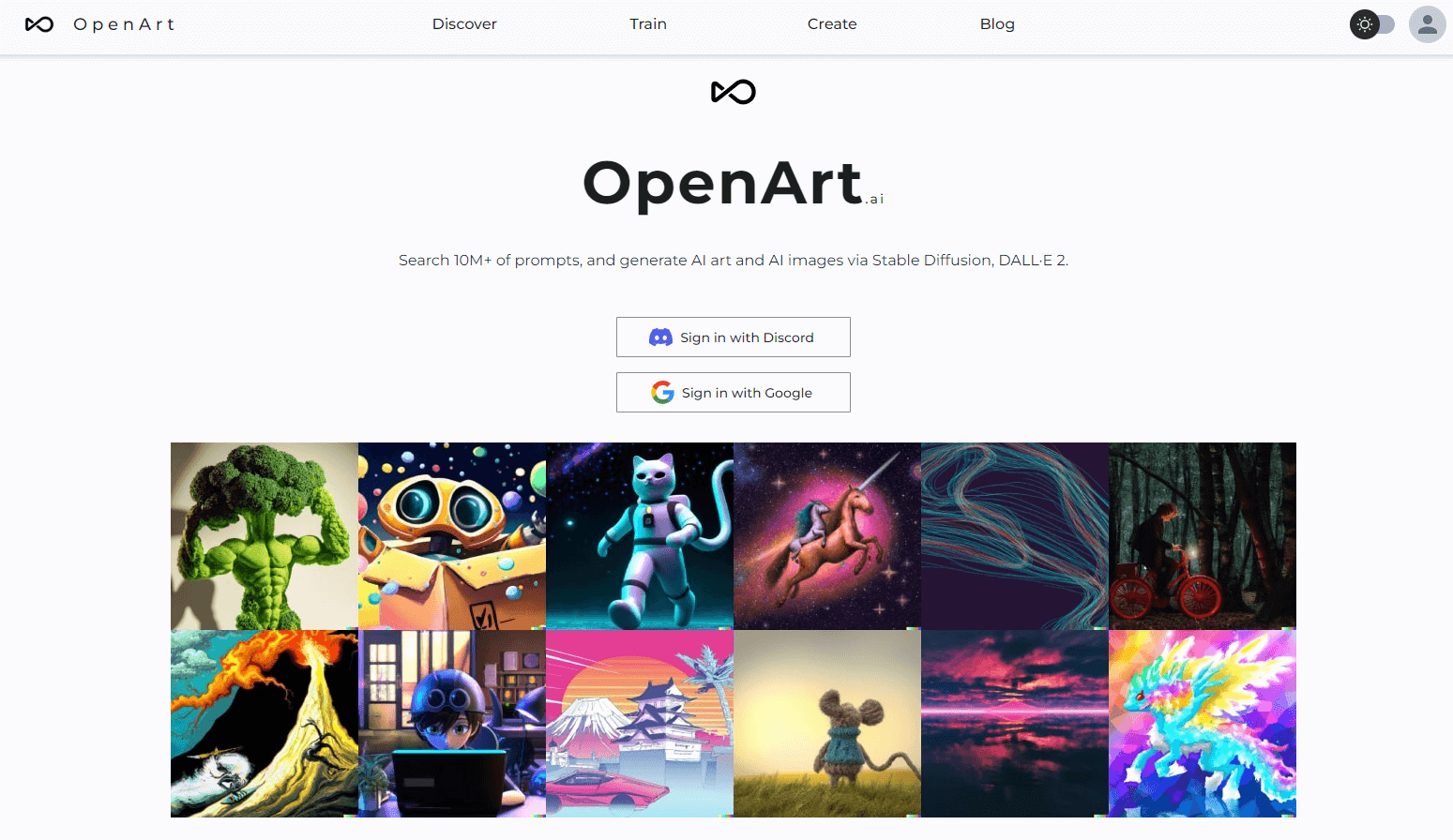 To create landscape images with OpenArt, sign up for a free account, select the landscape category, and input a scene description or prompt. OpenArt generates a matching image in a few seconds, which you can fine-tune using style, color, and resolution sliders before saving, sharing, or downloading.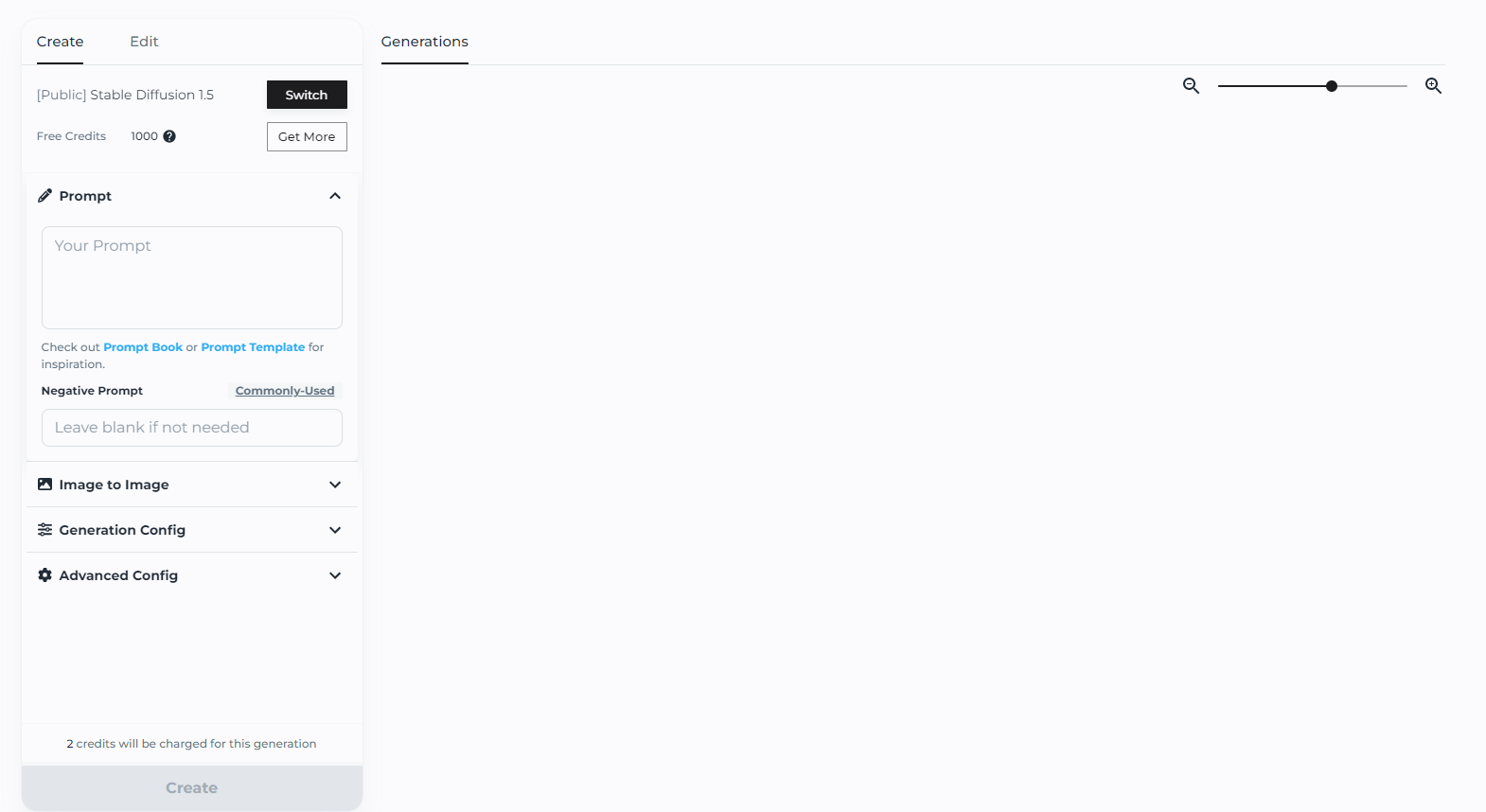 Pros
User-friendly design

Quality output

Versatile
Cons
Occasional inaccuracies

No direct option for landscape art generation

Copyright issues

Subscription fees for unlimited use
Hotpot AI art generator, a remarkable AI-driven image creator, transforms creative visions into beautiful art, illustrations, and visuals in seconds. This innovative tool inspires creativity while streamlining tedious tasks. User-friendly templates enable everyone to craft device mockups, social media posts, promotional visuals, app icons, and other professional graphics effortlessly.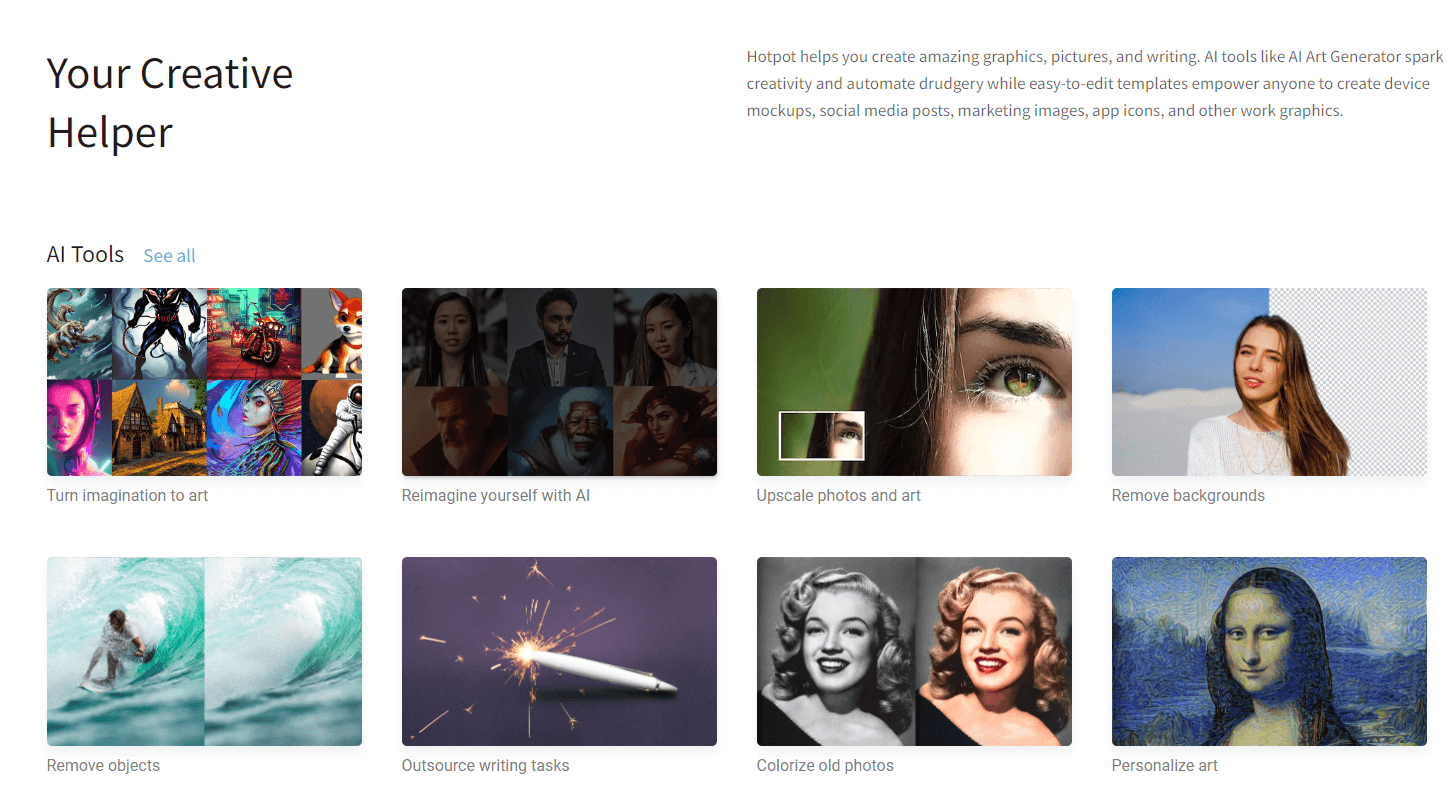 Generate AI landscapes by typing prompts in the text box and using "Ask AI for Ideas" to improve them. Choose from 135+ templates and styles, but note that direct landscape choices aren't available. With effective prompts, create beautiful landscape images using this AI generator.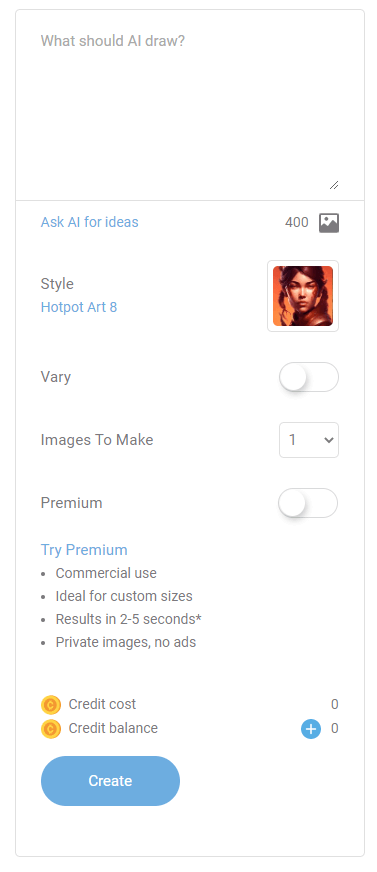 Pros
Easy-to-use

135+ styles

Prompt ideas support
Cons
Requires a premium account for commercial purposes

No AI landscape generator option
Part 3: FAQs about AI Landscape Generator
1 Are the generated landscape images based on real landscapes?
Uncertain. Take TopMediai as an example: We provide two modes of text-to-image conversion and image-to-image conversion. If you use text-to-image conversion, the pictures generated will be generated based on the information you provide, and the scenes in them may not exist in reality.
2 Am I need to provide precise prompt when using text-to-image conversion?
Required by some software. If you don't want to provide accurate prompt, you can use TopMediai, which can generate images based on your prompt to the greatest extent and meet your expectations as much as possible.
Conclusion
AI landscape generators enable artists, designers, and writers to explore the depths of their imagination, crafting stunning visuals with incredible speed and ease. TopMediai emerges as the best tool for generating exceptional, customizable, and high-quality landscape images among the various AI landscape generators.
Embrace the boundless creativity of TopMediai and bring the breathtaking beauty of nature to your fingertips with the best AI landscape generator on the market. Contact us today for more information!