Have you ever wished to experience the mesmerizing voice of BTS V in a whole new way? Brace yourself, because we're about to unveil a groundbreaking method that allows you to effortlessly generate your very own BTS V AI voice using the power of text-to-speech technology.
Join us as we unravel the secrets behind creating a personalized V AI voice that will leave you in awe.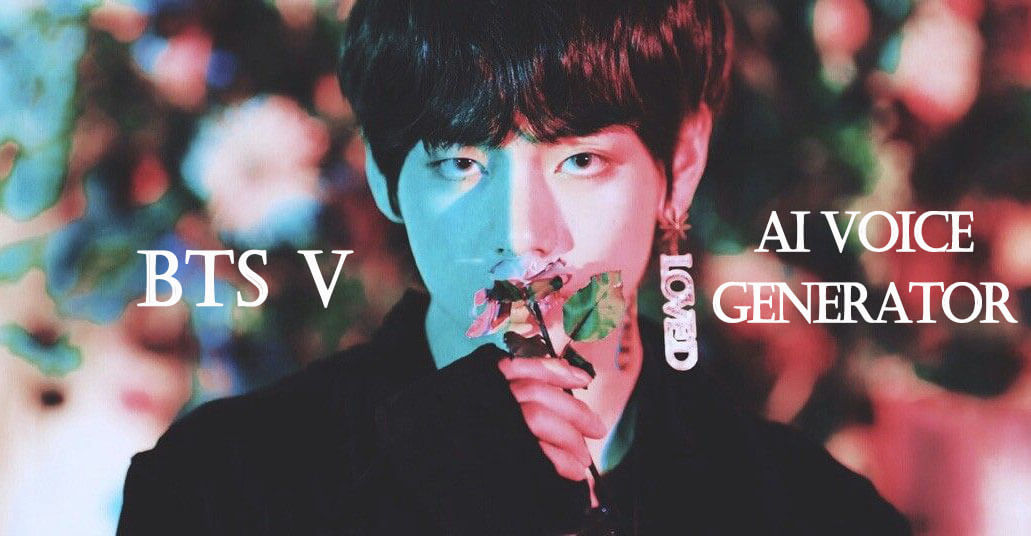 Part 1: How to Generate V AI Voice Easily?
For most of users request, we will show the tutorial of using voice ai. Feel free to Part 2. to learn more about BTS-V.
To create a V AI voice effortlessly, you can rely on the TopMediai Text to Speech - BTS Voice Generator. This state-of-the-art tool employs cutting-edge AI technology to replicate the distinct vocal characteristics of BTS V.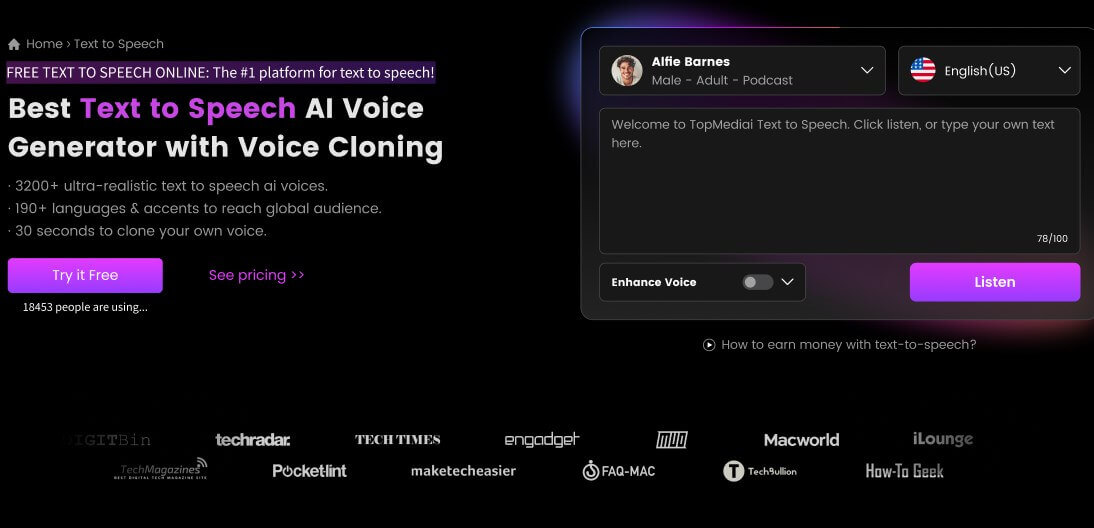 Whether you're a content creator, a fan artist, or simply curious about experiencing V AI voice, this user-friendly platform provides an exciting opportunity.
How to Generate V AI Voice:
Step 1: Visit the TopMediai and accessing voice generator.
Step 2: Choose BTS V AI voice on "KPOP" Option.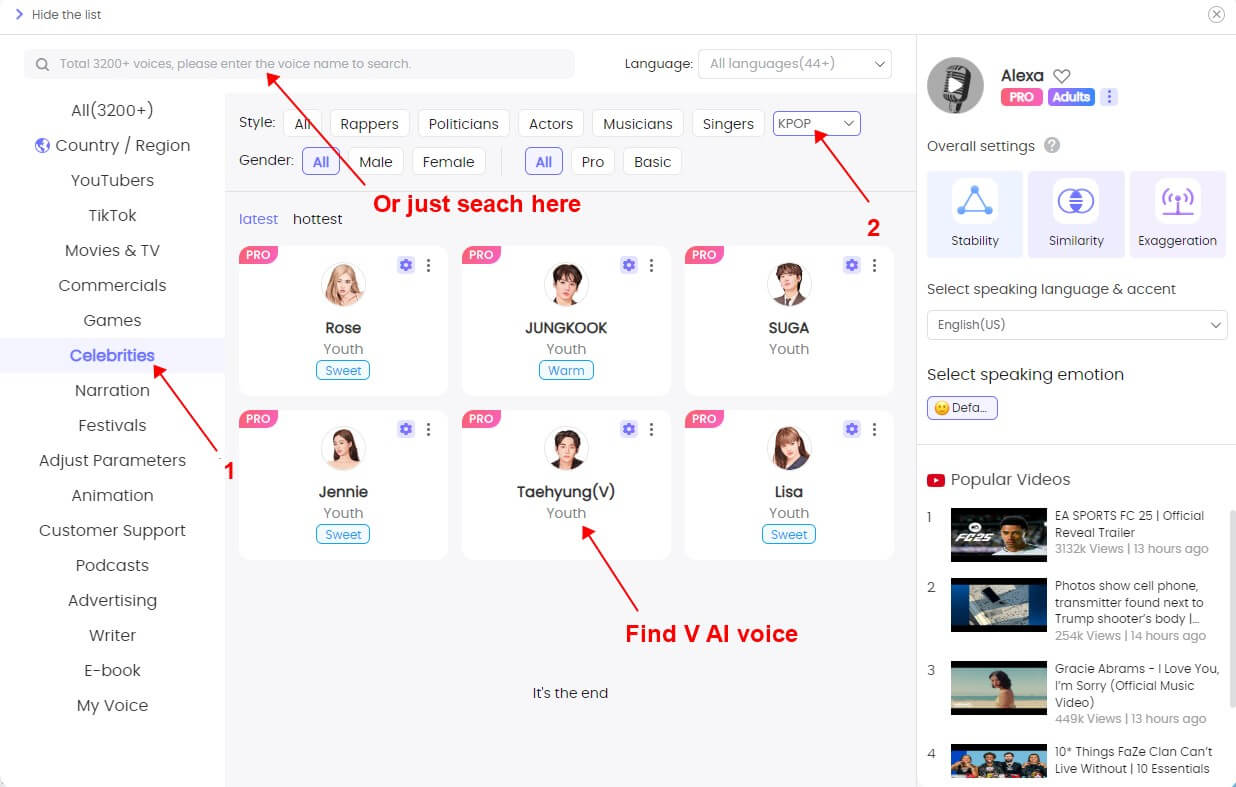 Step 3: Input your desired text.
Step 4: Customize voice parameters(optional), modify the pitch, speed, and tone.
Step 5: Click on the "Convert" button. TopMediai will process your text and generate a high-quality audio file.
Key Features:
Diverse voice library, including BTS Jungkook voice.
High-quality and realistic AI-generated voices.
User-friendly interface with easy navigation.
Customization options for pitch, speed, and tone.
Flexible text input for various purposes.
Fast processing and downloadable voice files.
Compatibility with different devices and platforms.
Regular updates and customer support for a seamless experience.
Part 2: Who is V?
V, also known as Kim Taehyung, is a celebrated member of the globally renowned boy band BTS. Known for his deep and emotive vocals, V has captivated fans with his powerful performances. Alongside his singing talents, he showcases his versatility as a songwriter and skilled dancer. V's charismatic personality, playful humor, and fashion sense have made him a beloved figure in the K-pop industry.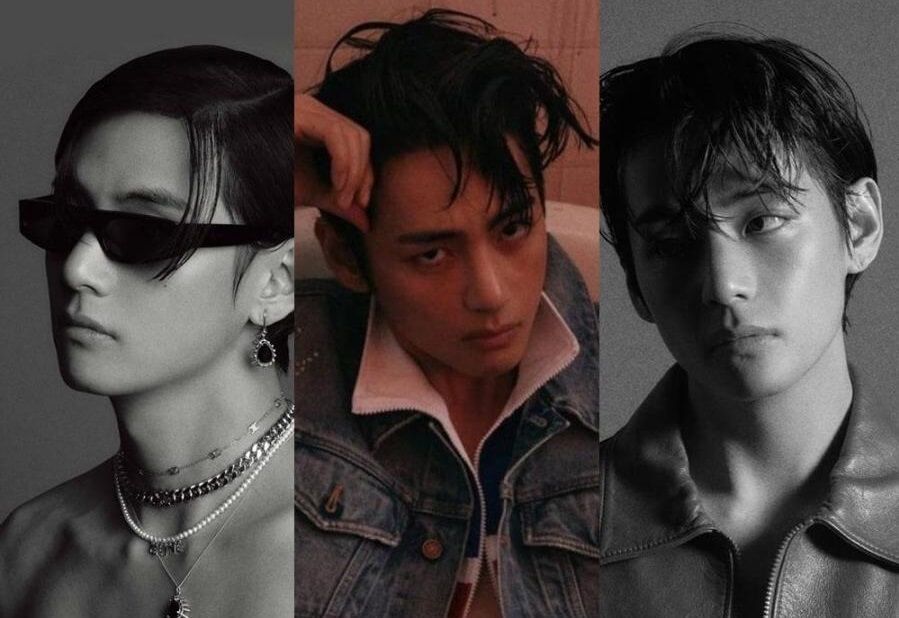 With BTS, he has achieved immense success, contributing to their chart-topping albums and sold-out tours. V's unique voice and artistry continue to leave a lasting impact on the music scene.
Latest: Are BTS V and Blackpink Jennie Dating?
Speculation about a romantic relationship between BTS member V and Blackpink member Jennie has been circulating since December 2021. Recently, a video captured by French journalist Amar Taoualit showed the two celebrities taking a delightful stroll together in Paris. This aligns perfectly with their schedules, as taehyung is in town for his Céline brand ambassadorship and Jennie is set to promote "The Idol" at the 2023 Cannes Film Festival.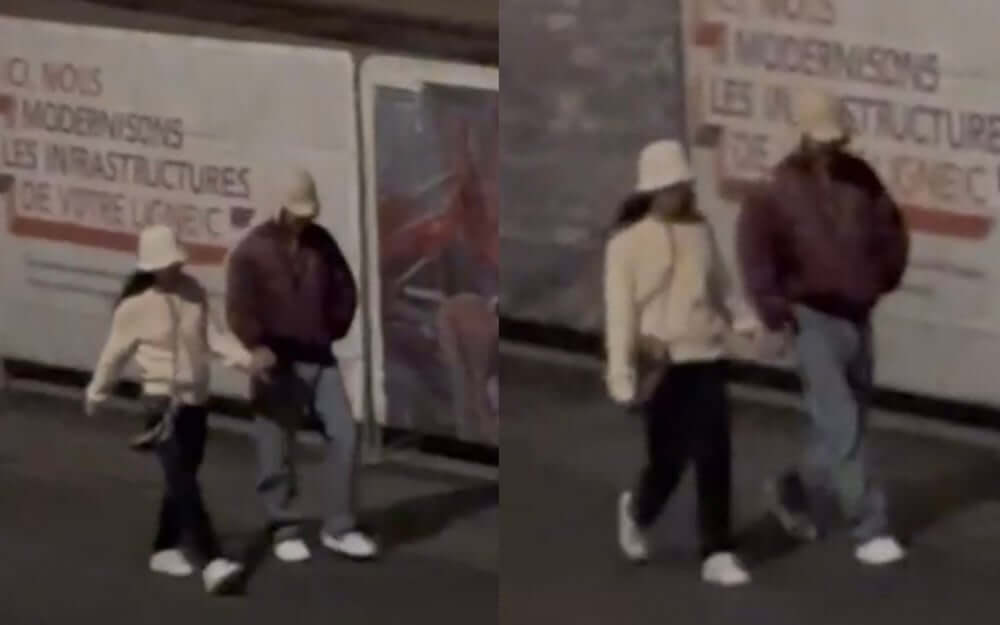 Furthermore, photographs of the rumored couple, accompanied by their managers and dressed in matching outfits, have surfaced, leaving even the most skeptical fans unable to deny that it is indeed V and Jennie together.
Part 4: FAQs about V AI Voice
1 Is TopMediai voice generator have all BTS Members' ai voice?
No. No. But TopMediai have almost BTS Members'ai voice, such as Jimin, Jungkook, Suga and so on, and we will keep going to update more NCT members ai voice.
2 How can l generate the BTS V ai voice more similar with original?
You can customize the pitch, speed, and tone to close to BTS V 's original voice.
Conclusion The availability of a TopMediai free V AI voice generator opens up exciting possibilities for fans and content creators alike. With this innovative tool, you can effortlessly create a realistic AI-generated voice resembling BTS V, allowing you to add a unique touch to your creative projects.
Remember to approach rumors and personal matters with respect and support your favorite artists in their professional endeavors. Try to TopMediai generate now.