Are you a die-hard fan of BTS's JungKook? Have you ever wished to have the ability to generate his voice and use it for various purposes? Well, your dream has come true!
In this article, we will explore the world of JungKook AI voice generators and learn how to easily change Jungkook voice. Whether you want to sing like him or simply enjoy his mesmerizing voice, we've got you covered.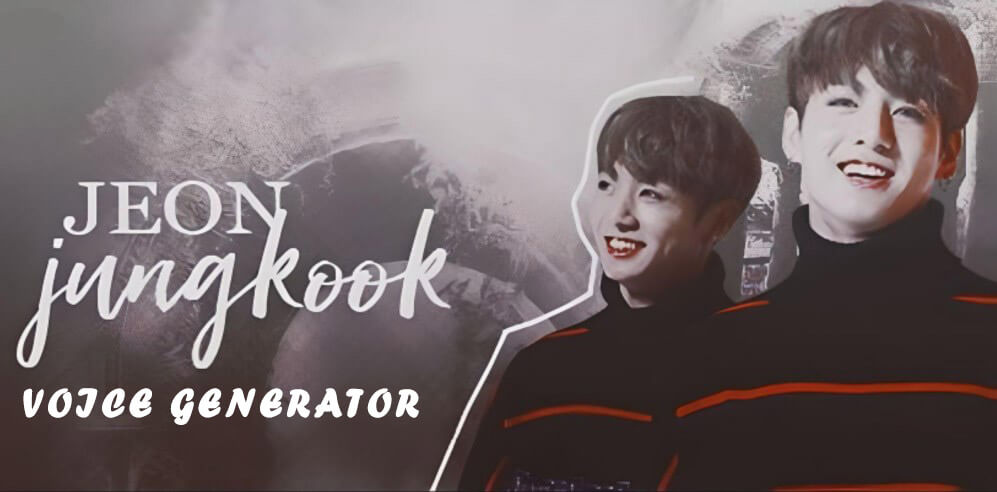 Part 1: Who is JungKook?
JungKook, born on September 1, 1997, in Busan, South Korea, is a member of the globally renowned boy band BTS. As the youngest member and often referred to as the "Golden Maknae," JungKook has captivated fans worldwide with his soulful vocals, impressive dancing skills, and charming personality.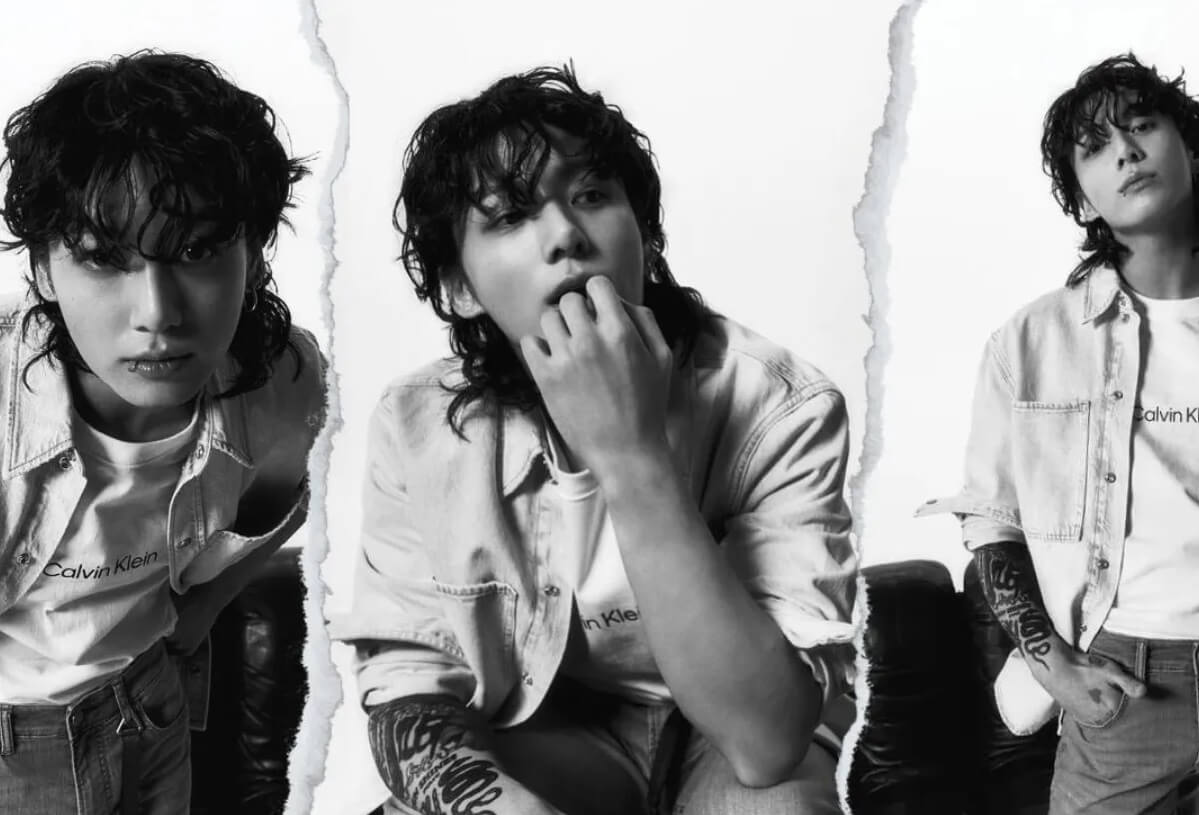 He joined BTS in 2013 and has since contributed to the group's success as a vocalist, songwriter, and producer. JungKook's talents extend beyond music, as he has also made appearances on television shows and gained recognition for his fashion sense. Despite his immense popularity, he remains humble, dedicated, and an inspiration to aspiring artists and fans everywhere.
Part 2: 2 Ways to Generate Realistic JungKook AI Voice
One of the most popular options available for generating realistic JungKook AI voice is the TopMediai Voice Generator. Powered by advanced artificial intelligence technology, this tool allows you to recreate the unique timbre and tone of JungKook's voice.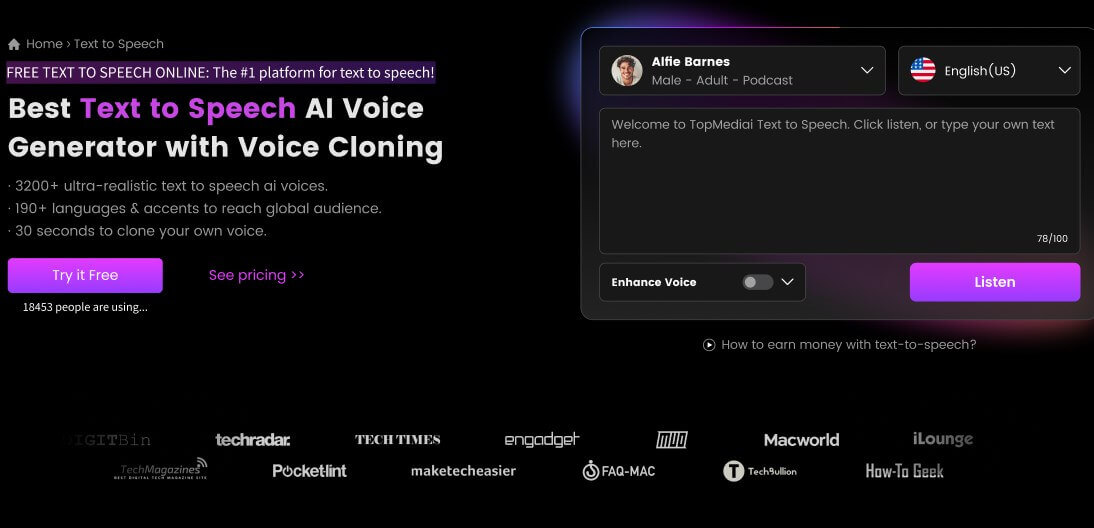 By inputting text into the generator, you can transform it into audio that sounds remarkably like JungKook himself.
Whether you're a content creator, musician, or simply someone looking to have fun, the TopMediai Voice Generator is your gateway to exploring the power of JungKook's voice.
Easy Steps to Use JungKook AI Voice Generator:
Step 1: Visit the TopMediai Voice Generator website.
Step 2: choose the JungKook Voice AI option on "KPOP" Box and Enter the desired text into the provided text input area.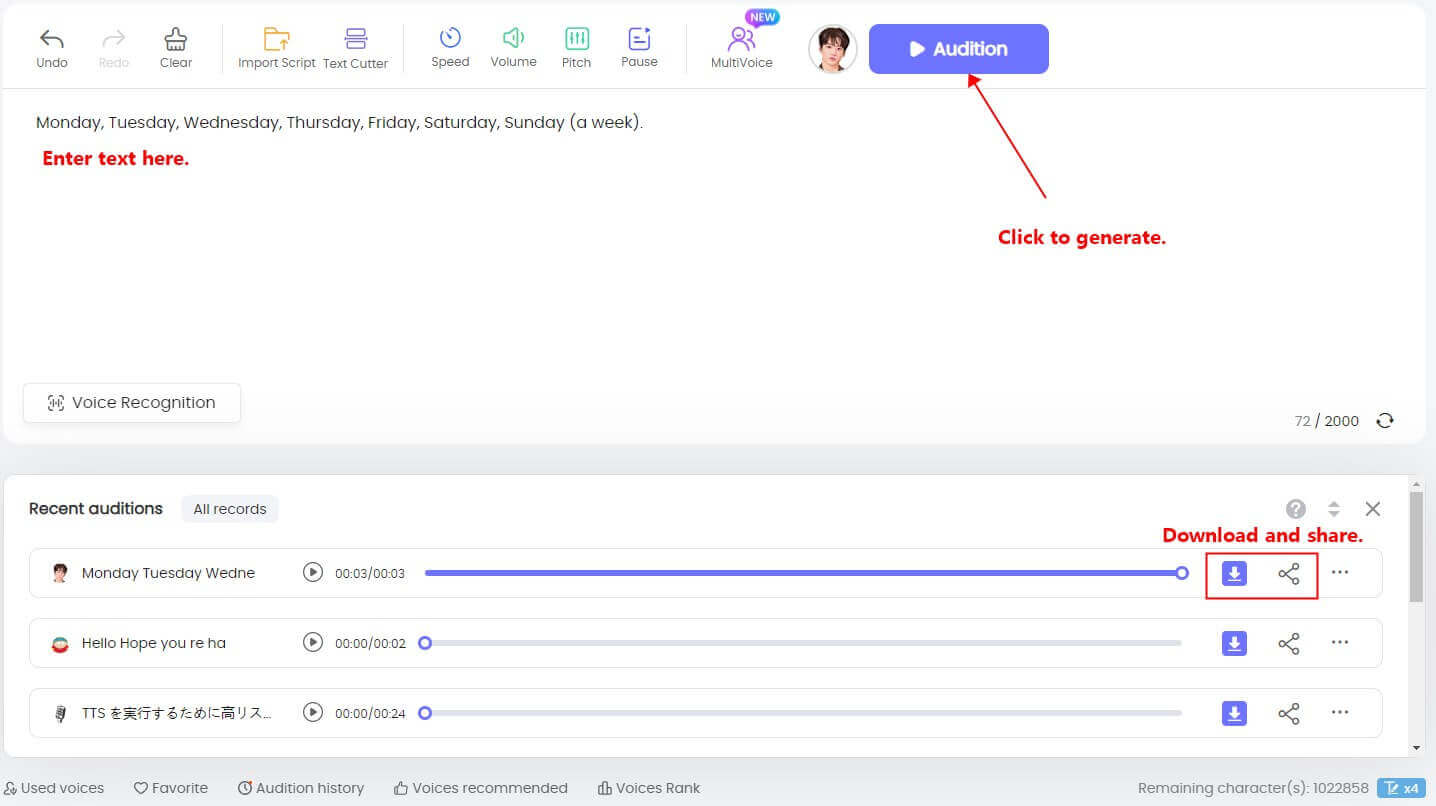 Step 3: Click on the "Convert" button to initiate the voice generation process.
Step 4: Listen to the generated voice output and, if needed, customize settings like volume or pitch. You can also download or save the generated voice file for future use.
Key Features:
Realistic JungKook AI Voice: Generates a voice that closely resembles BTS's JungKook, thanks to advanced AI technology.
Text-to-Speech Conversion: Converts text into audio with JungKook voice, allowing for personalized messages or singing along to favorite songs.
High-Quality Sound: Delivers smooth, natural, and high-quality sound output that captures the essence of JungKook's vocal style.
User-Friendly Interface: Easy-to-use interface for quick text input and instant generation of audio.
If you're looking for a more interactive and customizable experience for voice change, the TopMediai Free Voice Changer is a great choice. This online tool offers a wide range of voice modulation options, including a dedicated JungKook voice preset.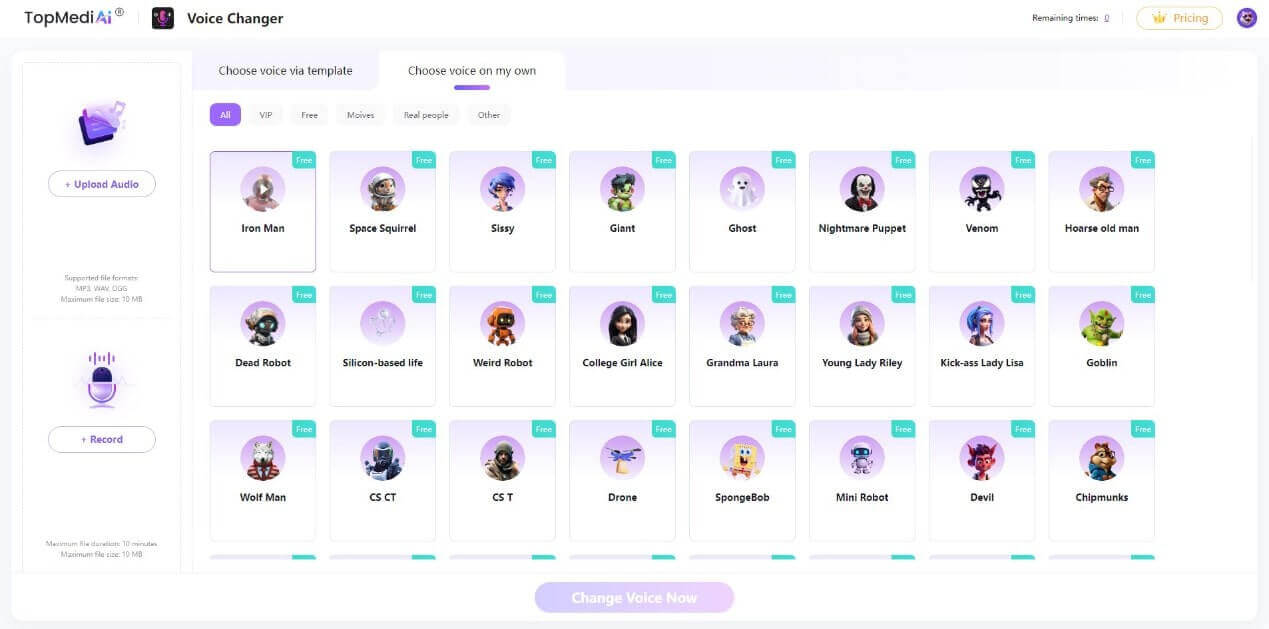 With just a few clicks, you can modify your voice to closely resemble the signature sound of JungKook. It's a fun and easy way to experiment with different vocal styles and unleash your inner performer.
Key Features:
Online Accessibility: Accessible from any device with an internet connection, eliminating the need for software downloads.
Customizable Voice Settings: Allows users to adjust parameters such as pitch, tone, and speed for personalized voice output.
Real-Time Voice Manipulation: Provides immediate feedback and adjustments, enabling users to hear modified voice output in real-time.
Fun and Entertainment: Adds an element of fun to pranks, online gaming, or social media content creation, offering creative possibilities and enjoyable experiences.
Part 3: Generating Voice to Sing these Popular Jungkook Songs!
Once you have unlocked the power of the JungKook Voice AI, the possibilities are endless. One exciting application is singing popular JungKook songs with your own unique twist:
"Euphoria"
"My Time"
"Begin"
"Still With You"
"Dope"
"Save Me"
Part 4: Hot FAQs about JUNGKOOK Voice
1 What Relationship between iu and JungKook?
IU and Jungkook are not in a relationship, but have expressed admiration for each other in the past. Fans eagerly await an interaction between the two, and there have been instances where they have indirectly referenced each other. BTS rapper Suga's collaboration with IU has been on Jungkook's mind for quite some time.
2 How to Make Unique, Cute JungKook Wallpaper?
Here are some reliable Wallpaper Maker: TopMediai AI Art Generator, Canva, Fotor, Picsart, Pixteller and visme.
Conclusion Whether you choose TopMediai Voice Generator for a realistic and accurate replication of JungKook ai voice or TopMediai Free Voice Changer for a more interactive and customizable experience, the choice is yours. So go ahead, unleash your creativity, and immerse yourself in the mesmerizing world of JungKook's voice.

Get ready to sing your heart out and create magical moments with the JungKook AI voice generator!