If you are looking for ways how to remove background from gif, then you have come to the right place. Installing a gif background remover software on your computer and keeping it there might be a hassle no one wants to face. Typically a GIF does not have any background, making the animation smoother. Besides ezgif background remover, there are several more Gif Background Removers for your choice.
Keeping all of these in mind, we have come to you with a complete list of the 6 best online transparent gif makers for free. So, without any further ado, let us dive right in.
Part 1: 5 Best GIF Background Removers to Make GIF Transparent
1. EZGIF
If you are looking for a free online solution to remove background in gifs, then EzGif is a great option. This online background remover uses AI technology to create GIFs with high resolution and transparent background.
The great thing about EzGif is that it allows you to select up to 2000 unique images once, with a maximum size of 6MB for each.
However, keep in mind that, the total image size of all your uploads must be within 100 MB. But considering, it is a completely free solution to remove background from gif online, we cannot complain.
User Rating:
According to our research, Ezgif ranks 39th among Photo Editing Software sites with a user rating of 3.5.
In order to use EzGif to remove gif background , you need to go to the official website of EzGif.

Once you are greeted with this webpage, go to the upload a Gif section in the bottom right corner.
Now upload your Gif, choose the effects option and click on Replace color with transparency. This will remove background of gif and ensure that you are good to go.
Pros
Completely free to use.

Has tons of GIF editing and creation option.

Allows you to select up to 2000 Images.

Maximum file size is 6 MB.
Cons
2. Unscreen
Unscreen is a free to uses online background removal platform with the sole purpose of removing any form of video background, which also includes the likes of GIF. The platfrom can be used to remove background automatically by using machine learning technology.
You can not only remove background on gif but also a variety of formats including .mp4, .webm, .ogg, .ogg, .ogv, .mov, .gif and more.
User Rating:
The free version is very popular among the user and without any complaints. However, the pro users gave it a 3-star rating on the adobe exchange platform.
How to use Unscreen:
Step 1. At first, go to the website and open up Unscreen.
Step 2. One you are there, simply drag and drop your GIF on the Platform screen.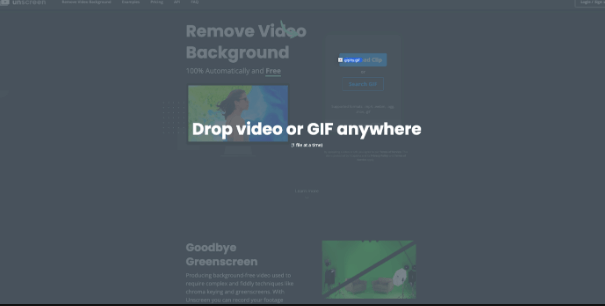 Step 3. After a few seconds of wait, Unscreen will automatically remove the background of your video or GIF.
If you are happy with the result, simply click on download to get your new GIF saved on your local device.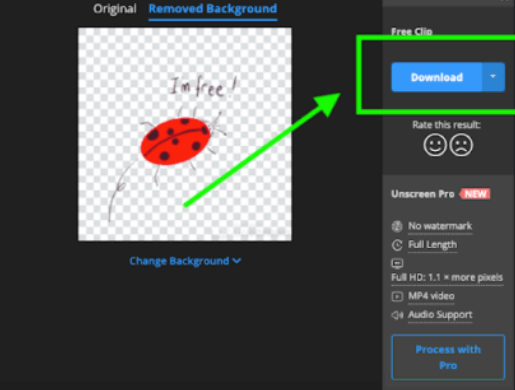 Pricing: Unscreen offers different price points for various pro plans. Below are the top pro plans they offer.
Hobby -$ 9.00, 03 min / month = $ 3.00 / min
Artist- $ 39.00 - 15 min / month = $ 2.60 / min
Creator- $ 89.00- 45 min / month = $ 1.98 / min
Maker - $ 189.00 - 02:00 hrs / month = $ 1.57 / min
Studio - $ 389.00 - 05:30 hrs / month = $ 1.18 / min
Pros
Perfect for background removal.

Support gifs along with many other popular formats.
Cons
The premium plan is very expensive with mediocre tools
3. GIF Make
Gif Make is one of the leading websites that allows users to remove background from gif online. This background remover for gifs and is completely free to use.
You can upload your PNG images to this platform and convert them into GIF within a few seconds.
User Rating:
Gif Make gets an overall 3.7 out of 5.00 rating on Trustpilot.
How to Remove Gif Background:
Step 1. At first go to the official GIF Make Wesbite.
Step 2. Once you are there simply click on upload and add the files you want to animate.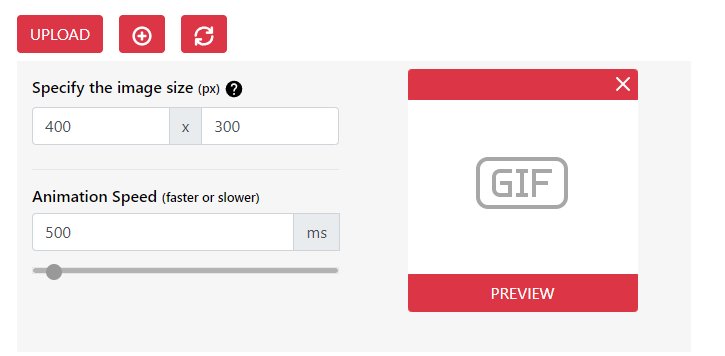 Step 3. Once the files are uploaded specify your animation speed and the image size and see the background less gif in the preview before downloading.
Pros
Very easy to use.

Simple ui.

Allows you to select up to 2000 Images.
Cons
Has minimal edition options.
4. Animizer.net
Animizer.net is known to be one of the simplest way to remove gif background online. If you want to remove background of gif without any expertise, then Animizer.net is a hassle-free solution for you.
You can also assemble, split or convert your gif according to your needs.
How to Remove Gif Background:
Step 1. Go to the official Animizer website.
Step 2. Browse through your local device and upload the image.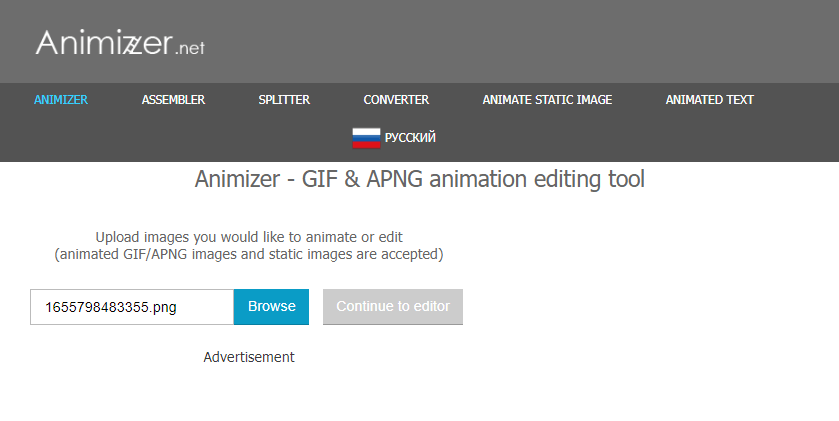 Step 3. Now, choose from the options of keeping your background transparent. And generate the animation.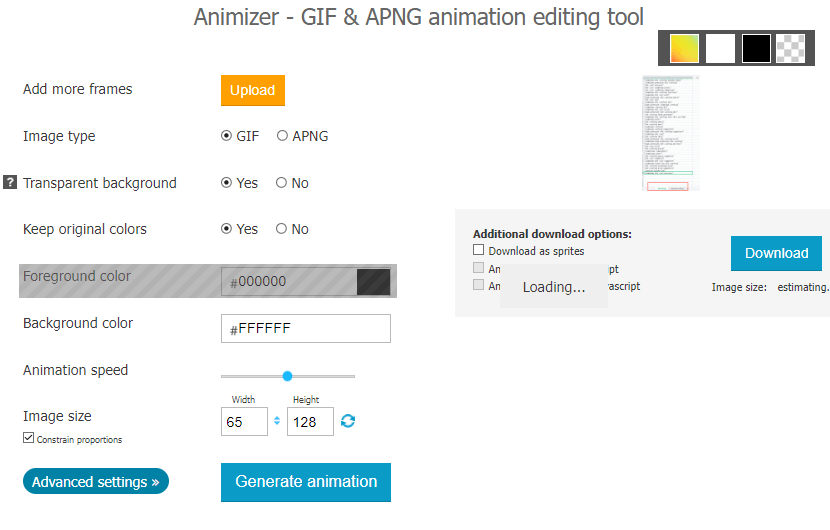 Pricing: Animizer.net is completely free to use.
Pros
You can use background-less png files to create animation.

If your image has backgrounds, it will automatically remove them when creating the GIF.
Cons
Do not allow you to upload too many images at once.
5. LunaPic
If you are looking for ways how to method of removing background from gif, then LunaPic is a great option. It is one of the leading gif transparent background remover websites.
It allows you to upload images from your local storage and make background remover gif from them.
User Rating:
LunaPic has a 4.5 rating on World of Trust as one of the best solutions to remove background on gif.
How to Remove Gif Background:
Step 1. Go to the official LunaPic website.
Step 2. Open file from the URL or your local device.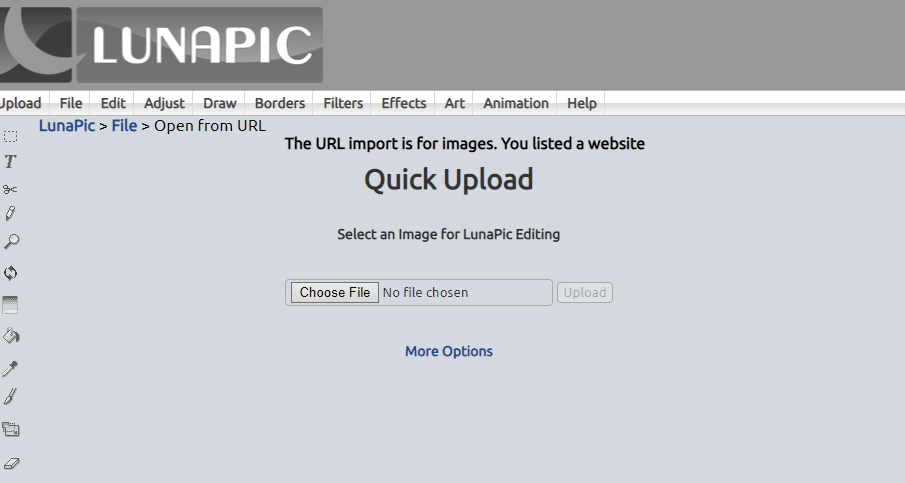 Step 3. Now, once the file is uploaded, choose from multiple options in the middle or the left sidebar to adjust your GIF.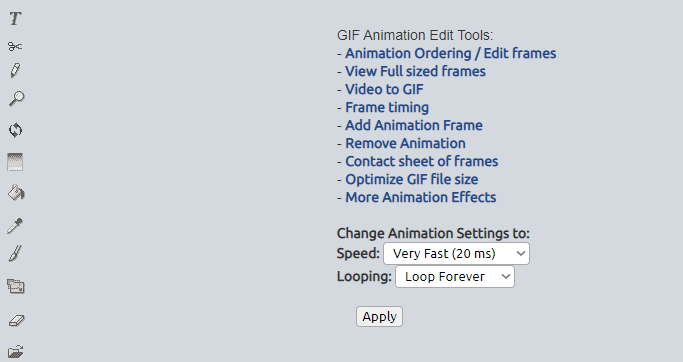 Pricing: LunaPic is completely free to use without any price tag.
Pros
Has multiple options, so you can remove green background from gif or remove white background from gif.

Feature rich.

Free to use.
Cons
Can be difficult to use for beginners.
Part 2: TopMediai BG Eraser - Best Alternative to Make Background Transparent
If you are on the lookout for the leading platform to remove gif background online free, then it does not get any better than this.
Using the AI technology from the TopMediai BG Eraser tool, you can remove any background from complex images, completely for free.
TopMediai BG Eraser online is the perfect tool for removing backgrounds from product photos, headshots, and other photos where you need a clean background. It's also great for erasing unwanted objects from photos.
Try it now and see how easy it is to erase backgrounds with TopMediai BG Eraser online.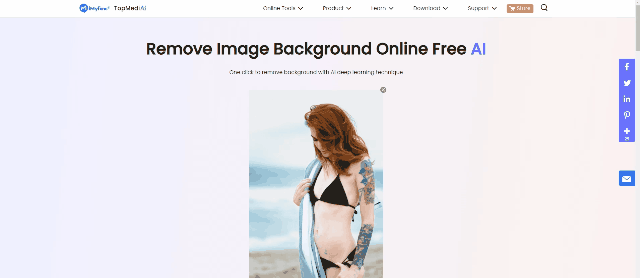 Tips
Hunting for a tool to erase image background? Why not try a professional remover TopMediai to remove backgrounds 100% Auto with AI-powered Technology within 5 secs in 1 click.
How to use TopMediai BG Eraser Online:
Step 1. Go to the official Website
First, go to the official website of this amazing background removal tool. And you will be greeted with a UI like this.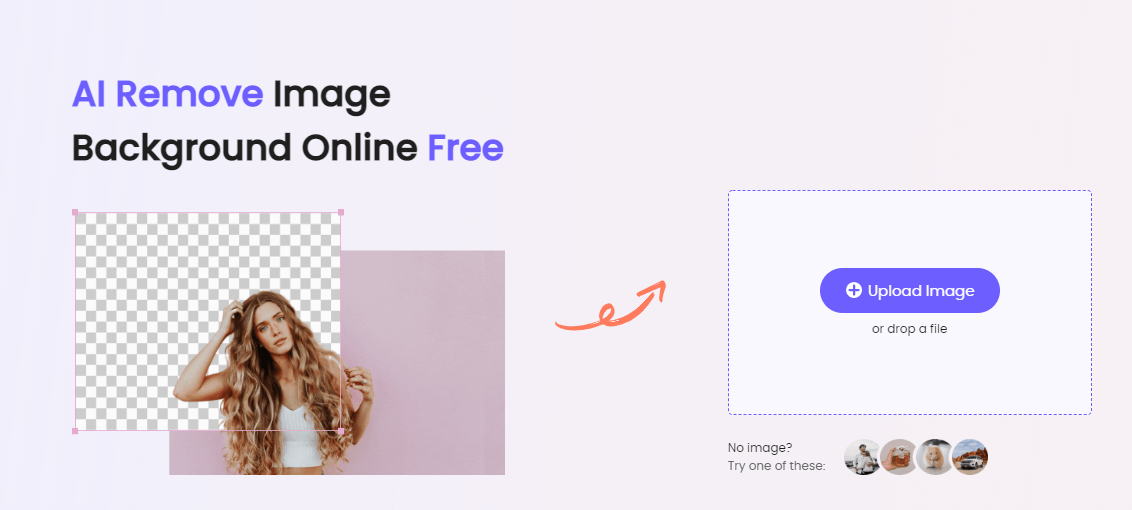 Step 2. Upload the Image
Once you are on the website, upload your image through the link or drag and drop your files to on the box shown above.
Step 3. Remove Background Now
Once the image is uploaded, you can click on the remove background button below the image, and it will remove the background in a second.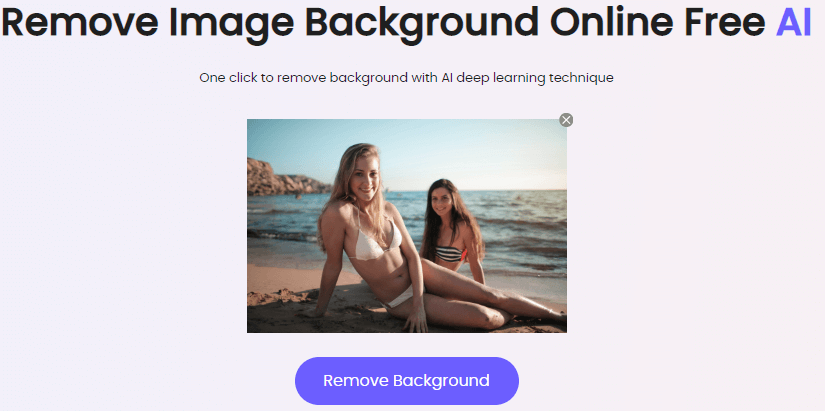 Step 4. Edit
Once the background is removed, you can edit the image according to your preference. This tool allow you to adjust the removal if you are not satisfied with the result.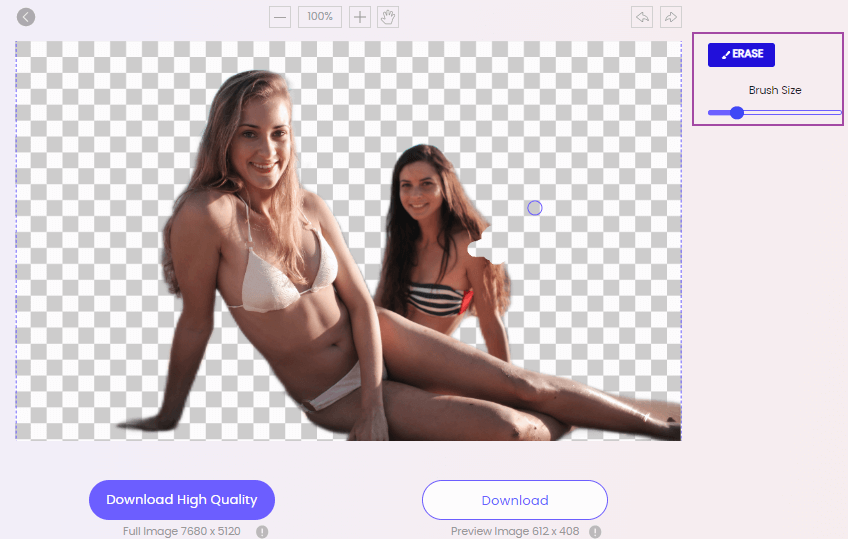 Step 5. Export the image
Once you are done with the removal, Export the image and download it to your local device.
Key Features
Extremally easy to use, as the AI algorithm does the job for you.
Even beginners with no technical knowledge can remove the background of the image with a few simple clicks.
No trace of background with the highest accuracy.
Top-of-the-line AI technology for the best result.
Offers free option to try out the remover to check for compatibility.
Part 3: FAQs about Gif Background Removal
1How do I save a GIF with a transparent background?
In order to save the GIF with a transparent background, go to the export section and download it onto your local device.
2Is it possible to make a GIF transparent?
You can not do it directly. However, you can upload your images to the TopMediai BG Eraser Online and get the background of the images removed beforehand. And later, you can create a gif using the background free images.
3Can animated GIF have a transparent background?
Absolutely. All you need to do is use images with transparent background to make the GIF.
Conclusion
That ends our today's discussion on the 6 Best
Online Transparent GIF Maker
for Free. All the tool we have discussed in the guide will allow you to
remove background of GIFs
by using some of the best
background remover tools
out there. Or if you want to remove the image background, you can surely have a free try from here now!