Explore how to remove white background from image Gimp, Pixlr?
Background remover allows you to create transparent cutout backgrounds, highlighting the subject of your photo. You are free to place your new image into a variety of new designs and destinations.
Easy Cutting out of Complex Objects Online [Editor's Choice]
We are presenting you TopMediai Online Background Remover, an all-in-one tool for removing Backgrounds, backgrounds, objects, filling the background, or texture correction.
TopMediai Background Remover is packed with some amazing features that you will love when doing the photo editing process. the most enticing features of the tool are: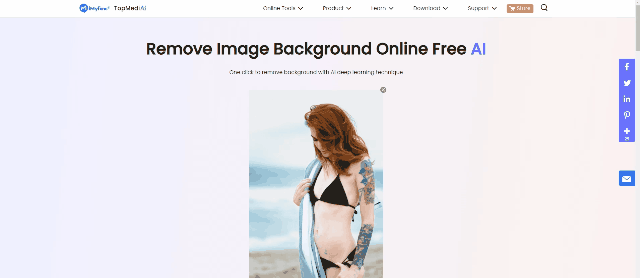 Tips
Hunting for a tool to erase image background? Why not try a professional remover TopMediai to remove backgrounds 100% Auto with AI-powered Technology within 5 secs in 1 click.
Step 1: Install and Launch TopMediai Background Remover
If you already don't have TopMediai Background Remover, Launch TopMediai Background Remover on your desktop.
Step 2: Upload Your Image
Choose the image from folders on your desktop and import it for editing.
Step 3: Hit The Remove Button
The tool empowers you to remove background clearly simply by one click on the remove button. When you've selected the background you want to remove, all you have to do is hit the remove button given at the right bottom of the window. Once you click it, you will get a transparent image background, as shown in the picture below.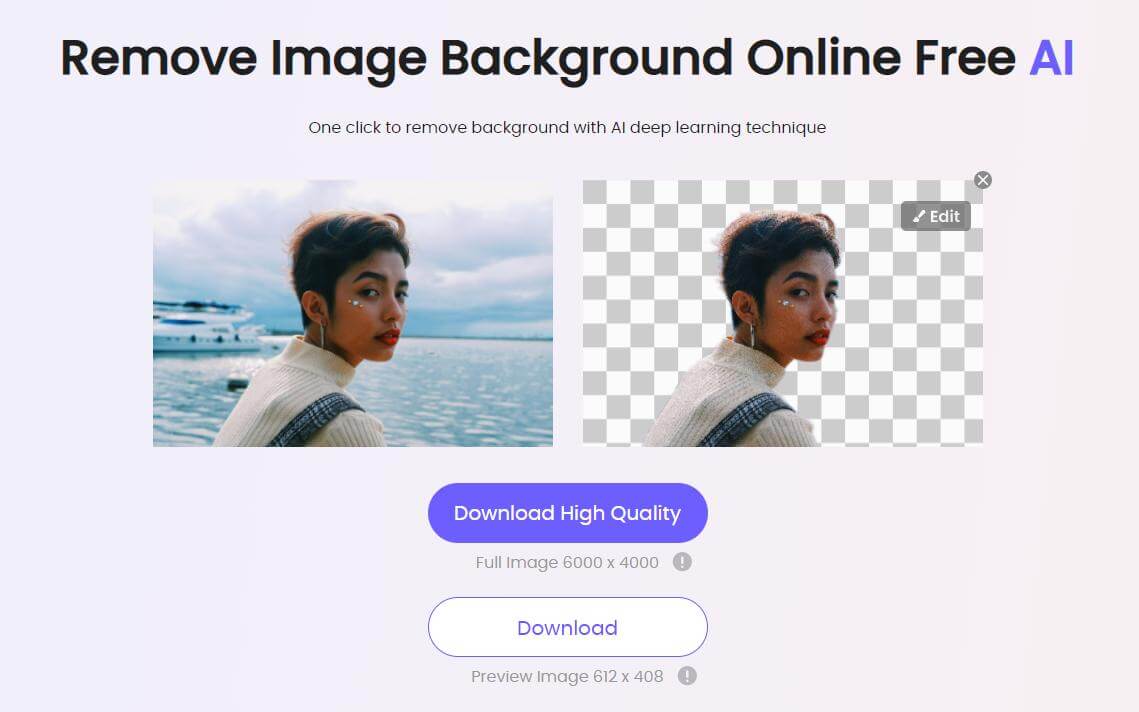 Step 4: Change Background
Now you' re able to change the image background however you want, either by using the existed resourses or uploading custom images.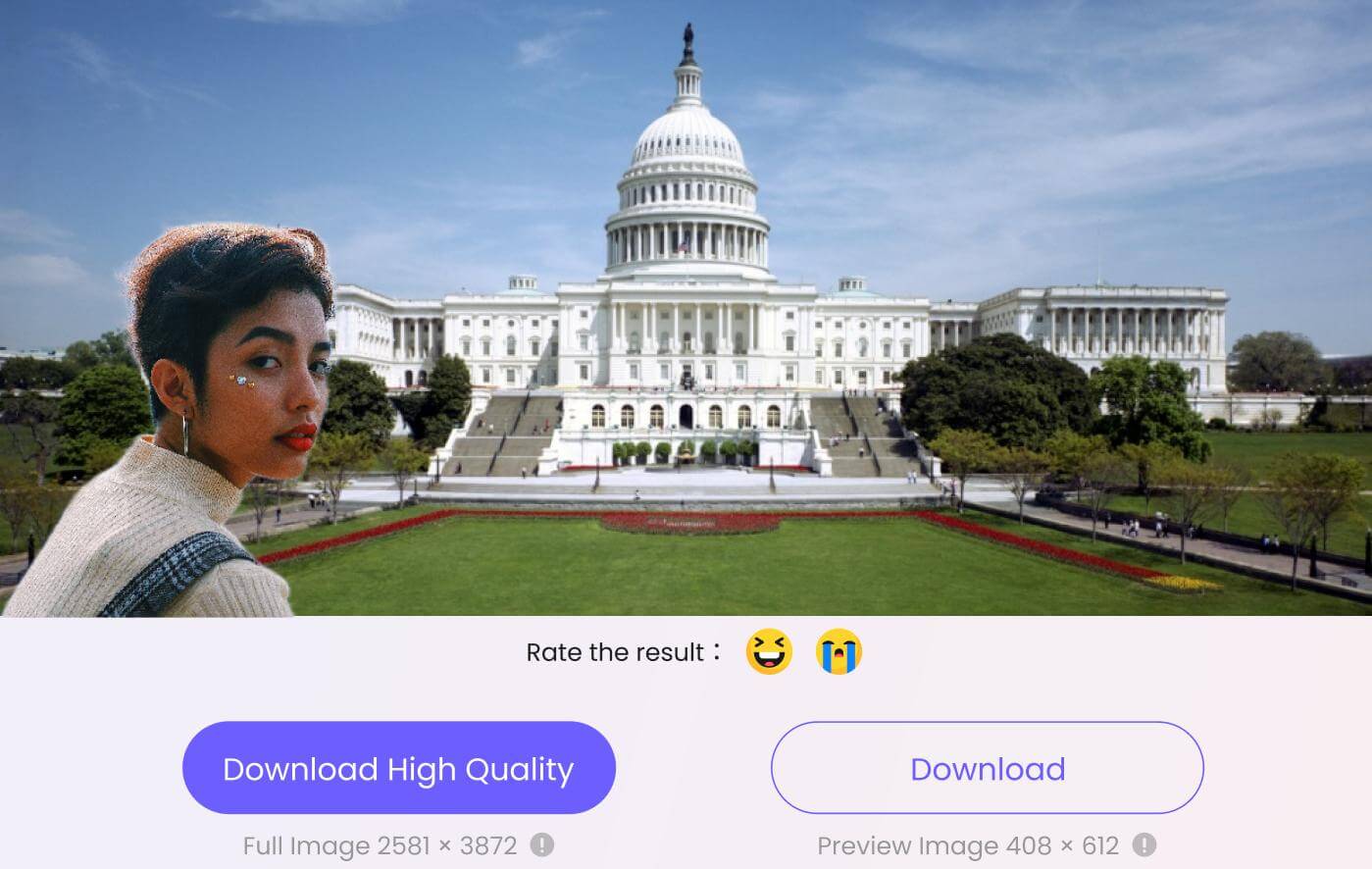 Step 5: Export Your Image
You can save the file on your desktop or Macbook by clicking on the Export button at the extreme bottom of the window. Choose where you want to save the file and use it as you desire.
Part 2. How to Remove Background from Image with Gimp
Gimp is a very popular open-source photo editing tool. It wouldn't be wrong to say that there is a lot that you can do with the software. Gimp remove white background, colored backgrounds, image rendering, online batch processing, photo retouching, doodle, and paint. In short, it is a complete package.
When we talk about photo editing, Gimp is best at doing the following four editing processes:
Step 1: Launch Gimp
Gimp can be downloaded from the official website in torrent form or directly. Once you've downloaded the setup, install it on your desktop or laptop and launch it.
Step 2: Add Transparency Layer To The Frame
Add the image you want to edit, as shown in the picture below. Since you want to remove the background, adding a transparency layer is mandatory.
You will right-click on the image layer, and a menu will be open for doing so. Choose 'Add Alpha Channel' to add transparency at this layer.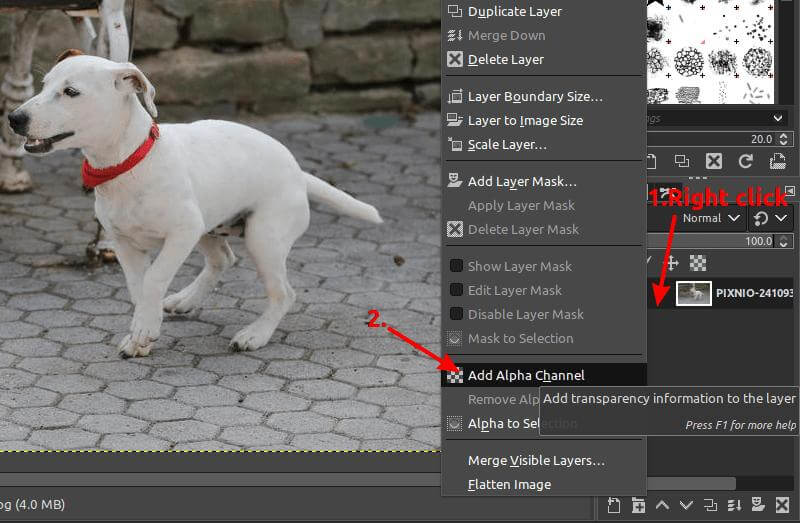 Step 3: Select The Subject With Foreground Select Tool
We want to isolate the image subjects from the background. Therefore, you will have to select the subject. It can be done easily by using Foreground Select Tool, as shown in the picture. Once you've checked the foreground select tool, you will start drawing an outline of the subject you want to isolate from the background.
Draw a rough outline of the object and press Enter key. You must not go into nitty-gritty details at this point. It can be cleaned in the coming steps. You can draw the outline by simply 'draw and drag' function of your mouse. Imagine it as drawing with a brush. Once done, release your mouse.
Step 4: Clean Up Your Selection For Sharp Edges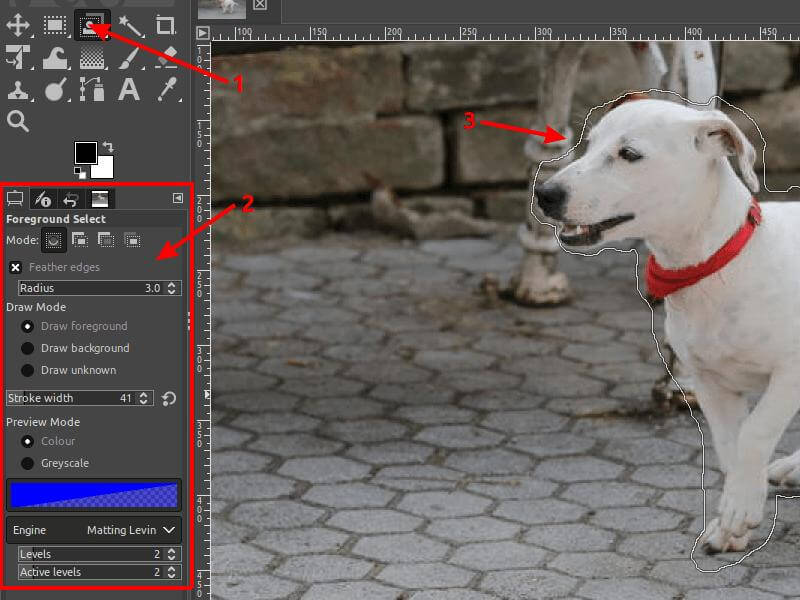 As you've already selected the area you want to isolate from the background, it's time to clean up the edges. Process of fine-tuning the selected area can be done with the 'Draw Background' option. Switch in between draw foreground and draw the background to get the most accurate selection of the subject. Once you feel that it is looking good, hit the Enter key.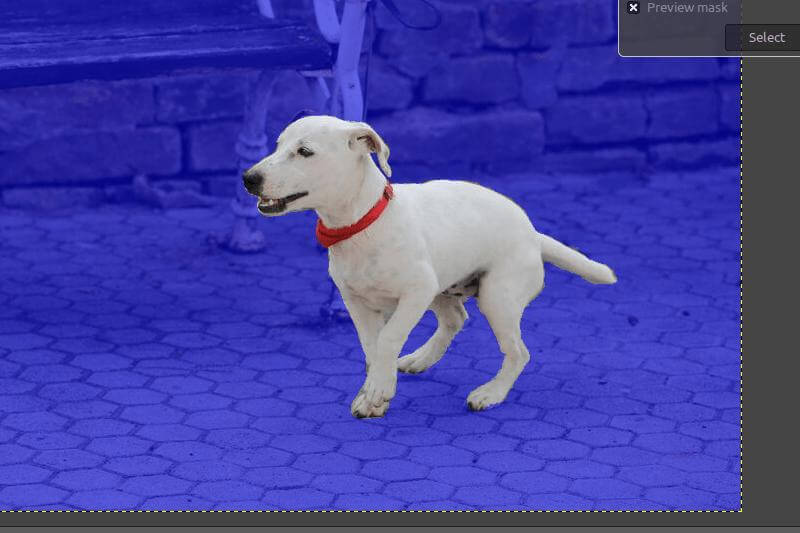 Step 5: Layer Mask
You tidy up the selection, and it is time to make some final strokes before you can export an image with transparent background. The second last step is adding a layer mask to highlight the image's transparency.
Add a layer mask by right-clicking on the current layer and choosing 'Selection,' and adding a layer. Ta-da, you can now see the transparent background of the image.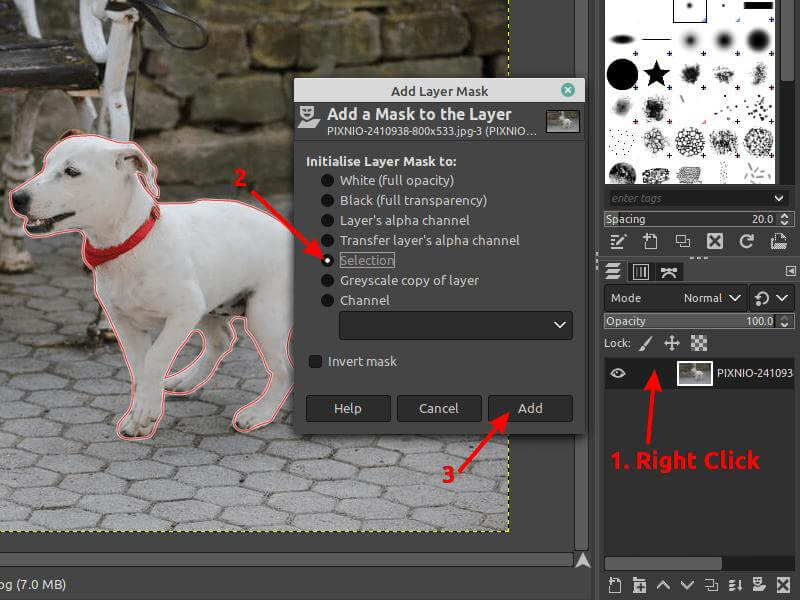 Step 6: Export Image
Now, you're free to download the image as a vector, add another background of your choice, add a solid color background, or whatsoever.
Part 3. FAQs- How to Remove White Background from Image with Gimp/Pixlr
1. How do I change a white background to transparent in Pixlr?
You can change the white background to transparent in Pixlr by choosing one of the two methods discussed above. You can either choose a dedicated Pixlr Background Remover or do it manually.
2. How do I remove a background in Pixlr 2021?
Pixlr is a very popular online platform in 2021 that lets you edit photos, replace the background, remove it completely, add text, images, etc. You can remove the background of photos in Pixlr by using the dedicated Pixlr Background Remover.
3. How do you use the magic wand in Pixlr?
In this blog post, we have discussed how you can use the magic wand in Pixlr and get rid of any unwanted object, background, etc.
4. How do I remove the white background from a PNG image?
It is very easy to remove white background from a PNG image. You can choose any of the methods discussed above to get rid of the white background from image Gimp, Pixlr. However, TopMediai Background Remover by iMyFone is a very popular and convenient way of doing it.
5. How do I make an image have a transparent background?
Removing an image background is a common task we perform when editing images. There are many ways to edit and make image backgrounds transparent. We have discussed the most popular ways of making image backgrounds transparent.
Conclusion
To conclude, we hope that you have easily learned how to remove the white background from images Pixlr/Gimp and TopMediai Background Remover. TopMediai Background Remover is a new tool offering enough room for you to make your images and videos more attractive and professional. You can easily download the software on your laptop or Apple device.