Customer support plays a pivotal role in the success of any business. Companies are constantly seeking innovative ways to enhance the customer experience, and one such innovation is the use of Voice-Custom Call Centers.
In this article, we'll explore the concept of Call Center Voice AI, delve into the technology behind them, and discover their applications in improving customer support.
Additionally, we'll touch on the transformational aspect of Call Center Speech to Text technology.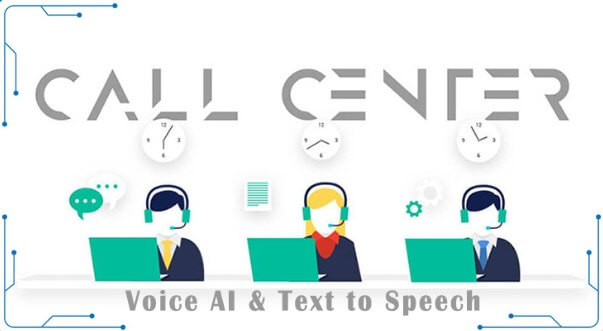 Part 1: What is Call Center and Call Center Voice Generator?
Call Center: A call center is a centralized customer service hub that handles incoming and outgoing calls from customers, often used for resolving issues, providing support, or processing orders.
Call Center Voice Generator: This is a technology that converts text-based scripts into natural, human-like speech, enhancing the efficiency and effectiveness of call center operations.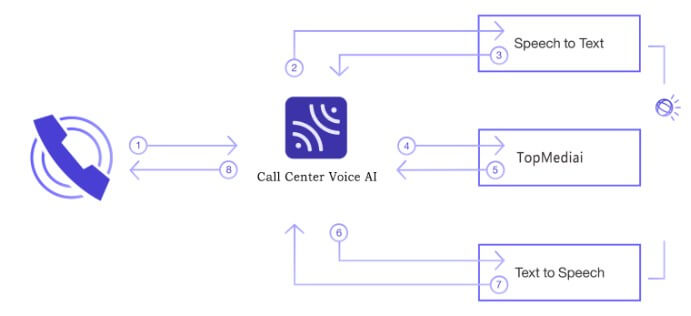 Part 2: How to Custom Voice of Call Center?
Customizing your call center's voice is crucial for brand consistency and customer satisfaction. TopMediai Text to Speech-Call Center Voice Generator empowers businesses to craft a distinctive voice. It offers a wide array of options, allowing you to fine-tune tone, pitch, and language to resonate with your audience.
As a leader in Text to Speech solutions, TopMediai provides advanced Call Center Voice Generator capabilities. You can select from various voices, languages, and tailor the speech's tone and pace, ensuring seamless alignment with your brand's identity.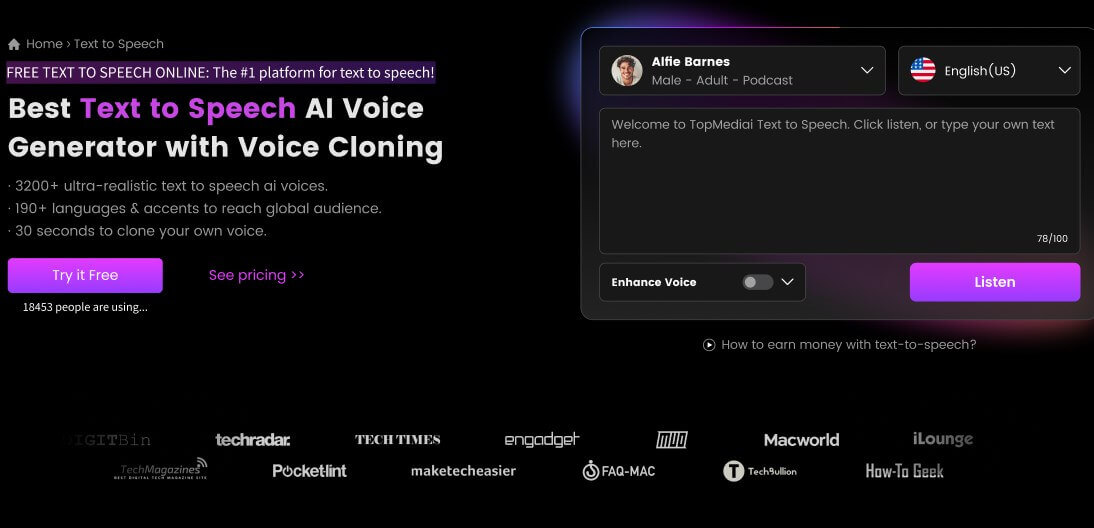 How to Make Call Center AI Voice via Call Center Text to Speech:
Step 1: Access to TopMediai and create an account on the TopMediai TTS platform.
Step 2: Choose Voice and Language: Select a suitable voice and language for your call center.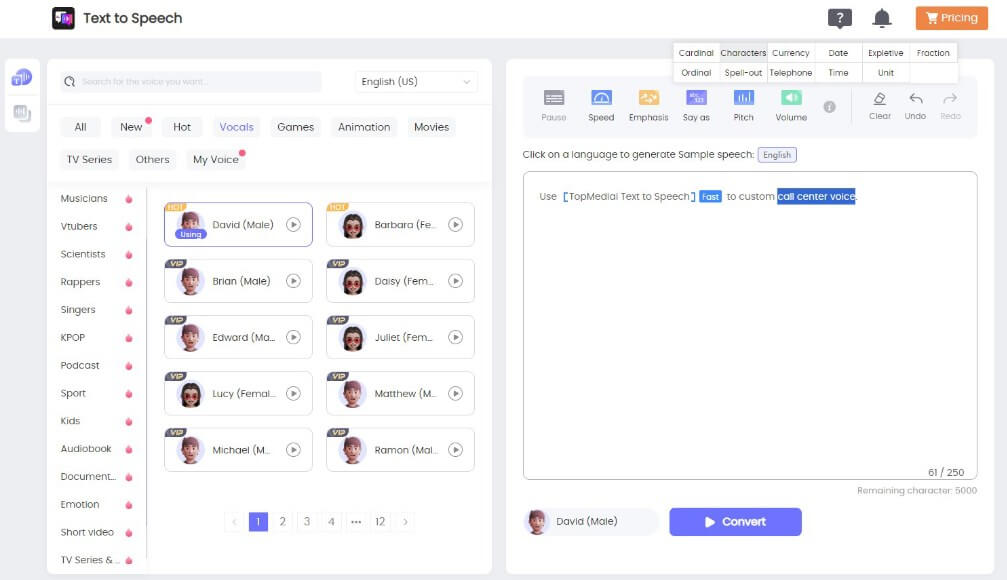 Step 3: Enter the text you want to convert into speech.
Step 4: Adjust voice parameters if available.
Step 5: Preview and Test: Ensure the voice meets your expectations.
Step 6: Integrate the TTS system with your call center software.
Natural-Sounding Voices: TopMediai Call Center Voice AI generates human-like speech for engaging customer interactions.
Multilingual Support: Speak in 70+ languages and dialects.
Script Flexibility: Reads dynamic content and live updates.
Accessibility: Aids visually impaired customers with spoken text.
Integration Capabilities: Easily integrates with existing systems.
24/7 Availability: Operates round the clock for continuous support.
Part 3: Applications of Call Center Voice AI
The applications of Call Center Voice AI are vast and game-changing:
1. Enhanced Customer Service: Provide customers with quicker and more accurate responses by leveraging AI-generated voices.
2. Multilingual Support: Easily switch between languages to cater to a diverse customer base.
3. 24/7 Availability: AI voices can work round the clock, ensuring customers can reach your call center at any time.
4. Reduced Costs: Automate repetitive tasks, reducing the need for a large, always-available human workforce.
5. Scalability: Easily scale up or down as your call center's demands change.
Part 4: Bonus: How to Use Call Center Speech to Text on Android and iOS?
#Step1. Choose a Cloud-Based Service: Select a cloud-based speech recognition service like Google Cloud Speech-to-Text or others, l crecoomend TopMediai.
#Step2. Integrate with Call Center System: Integrate the speech recognition service into your call center software to enable real-time transcription of phone conversations.
#Step3. Test and Quality Assurance: Thoroughly test and monitor transcription accuracy in various scenarios.
Part 5: Hot FAQs about Call Center Voice AI
1 What is Call Center Voice AI?
Call Center Voice AI is a technology that uses artificial intelligence and natural language processing to convert text-based scripts or prompts into lifelike human speech. It is often used in call centers to automate customer interactions, enhance efficiency, and improve the overall customer experience.
2 Does Call Center Voice AI have the ability to understand and respond to natural language queries?
Yes, advanced Call Center Voice AI solutions are equipped with natural language understanding capabilities, enabling them to comprehend and respond to customer inquiries in a conversational manner.
3 Can Call Center Voice AI be integrated with existing call center software?
Yes, it can often be integrated with existing call center software and CRM systems, allowing for a seamless customer service experience.
Conclusion In the era of customer-centric business, TopMediai Call Center Voice AI have emerged as a game-changer. They not only streamline customer support but also create a more engaging and personalized experience for customers.
By leveraging Call Center Voice AI and complementary technologies like Call Center Speech to Text, businesses can stay ahead in the competitive landscape, ensuring their customers receive top-notch service.

Embrace the future of customer support with Voice-Custom Call Centers, and witness the transformation in customer satisfaction and loyalty.