Duke Nukem is a popular video game franchise created by 3D Realms and published by Apogee Software. The series follows the adventures of the titular character, Duke Nukem, as he battles aliens in a variety of settings. Have you ever wondered what it would be like to sound like the renowned character Duke Nukem? If you have, then keep reading ahead to learn how you can use Duke Nukem Text to Speech Voice Generator.
Part 1: What is Duke Nukem?
Duke Nukem is a classic video game series that has been around since the 1990s. It stars the titular Duke Nukem, a muscle-bound hero who fights aliens and monsters while quipping one-liners. The games feature a mix of shooting, platforming, and puzzle-solving elements. Duke Nukem is known for its over-the-top action and adult humor and has become an iconic part.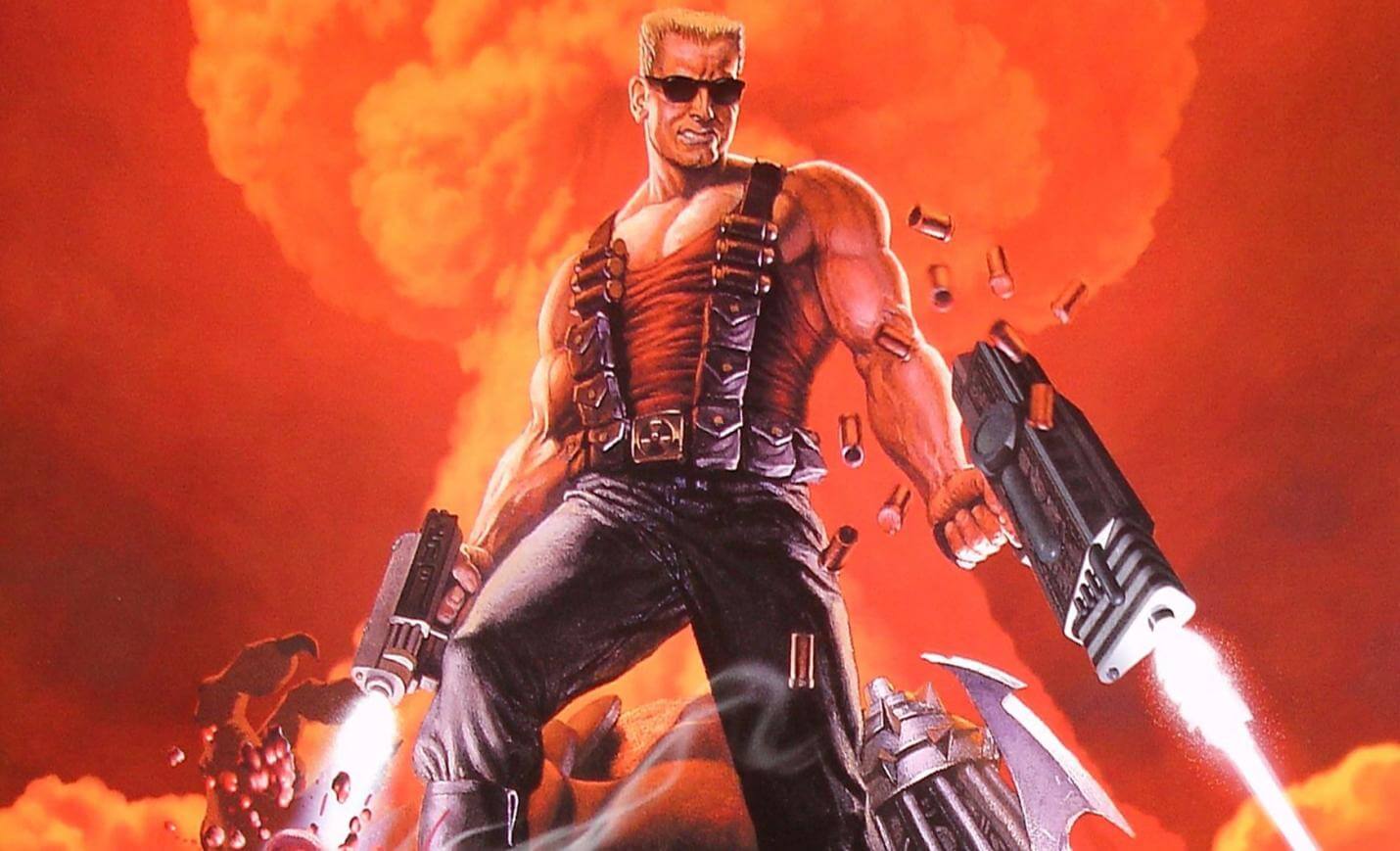 Duke Nukem has become a cultural icon in the gaming world and has spawned numerous spin-offs and sequels over the years. Now for the biggest of Duke Nukem fans, we have a wide array of different text to speech generators that allow you to sound like the formidable character.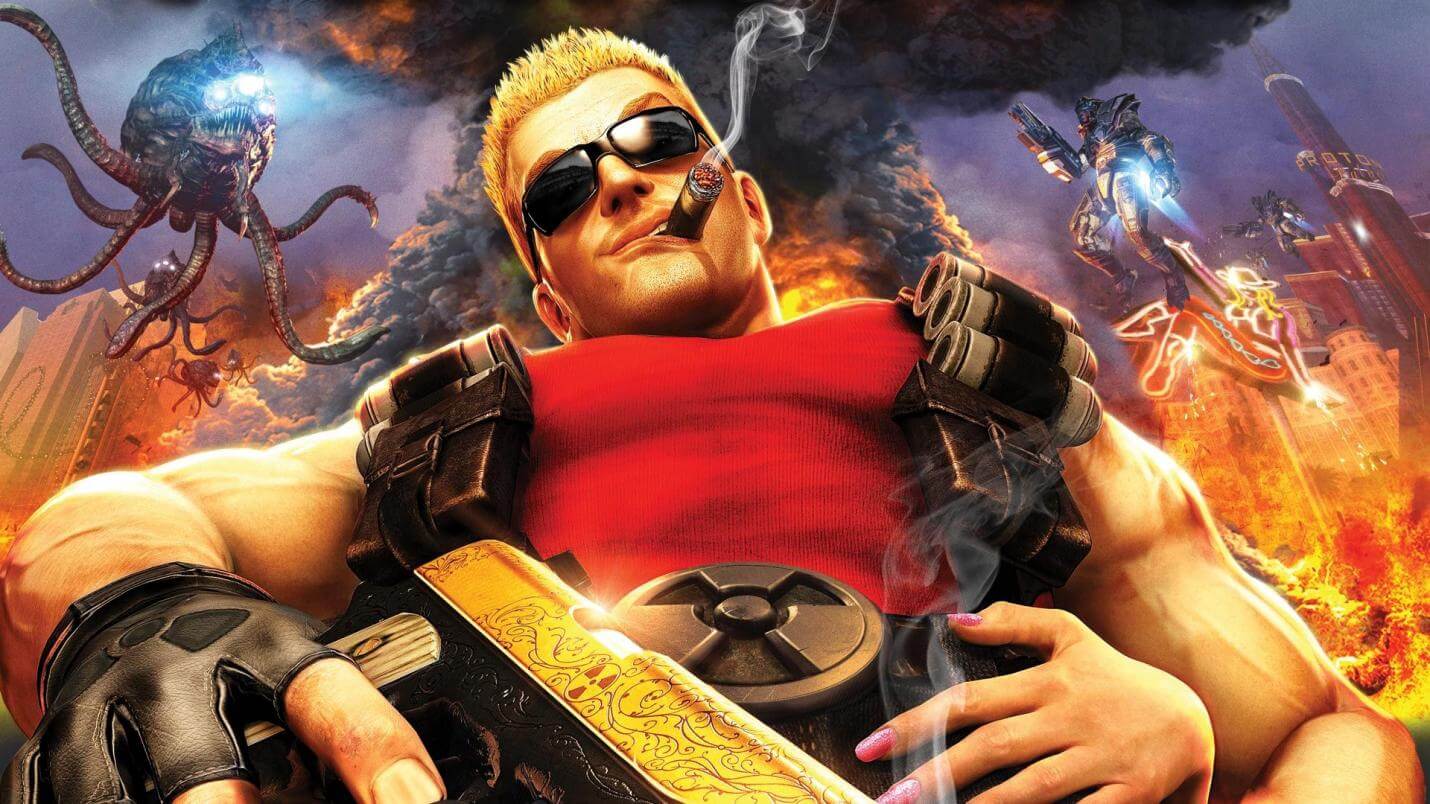 Let's look at some of the most renowned Duke Nukem Text to Speech Voice Generators you can use:
Part 2: AI Duke Nukem Text to Speech Generator
Mentioned ahead are 3 of the most resourceful AI Duke Nukem Text to Speech Generators that are highly recommended:
1. TopMediai for Duke Nukem Text to Speech
Are you looking for a way to sound like Duke Nukem at the click of a button? TopMediai Text to Speech is just the tool you need. This voice generator uses advanced AI technology to create realistic voices that can be used for all kinds of purposes.
Whether you need to create a video game character such as Duke Nukem, an audiobook narrator, or just want to have some fun with your friends, TopMediai Text to Speech has got you covered. With its easy-to-use interface and intuitive controls, you can quickly generate Duke Nukem's voice in no time. Try it out today and see what amazing things you can do with this amazing tool!
Key Features:
Generate a voiceover with over 70 different languages.
Easy to use and completely safe.
Generate realistic audios using over 3200 voices, like Spongebob ai voice.
It can be highly resourceful for video game fanatics and professionals alike.
Works as your all-in-one text to speech generator.
How to Make Duke Nukem Text to Speech:
Step 1: To begin, open the TopMediai Text to Speech Generator, where you can select either neural or standard TTS as your AI engine.
Step 2: With that done, type in the text that you're looking to convert to speech
Step 3: It's imperative to note that you can add a brake for each and every line, which will help make your voice sound all the more natural.
Step 4: Select the language and voice you prefer. TopMediai offers hundreds of voices and multiple languages to choose from.
Step 5: After that, simply click the "Convert to Speech" button next. You will then instantly hear how your text sounds.
Step 6: This text can also be downloaded as an mp3 file for free. Not just that, you can also edit voice speed, adjust pitch, add voice effects, and adjust audio settings like sample rate and audio format in the advanced settings.
Pros
Changes your the voice of your text into Duke Nukem Voice instantaneously.

You can adjust the speed, pitch, and volume of the voice to your liking, making it customizable to your preferences.

Enjoy a huge library of voices to choose from for your projects. The perfect voice for every occasion is just one click away!
Cons
The pc version is not available yet.
15.ai is an AI-powered text to speech generator that allows you to sound like Duke Nukem instantly. With this tool, you can generate your own audio clips with the iconic voice of Duke Nukem without any effort.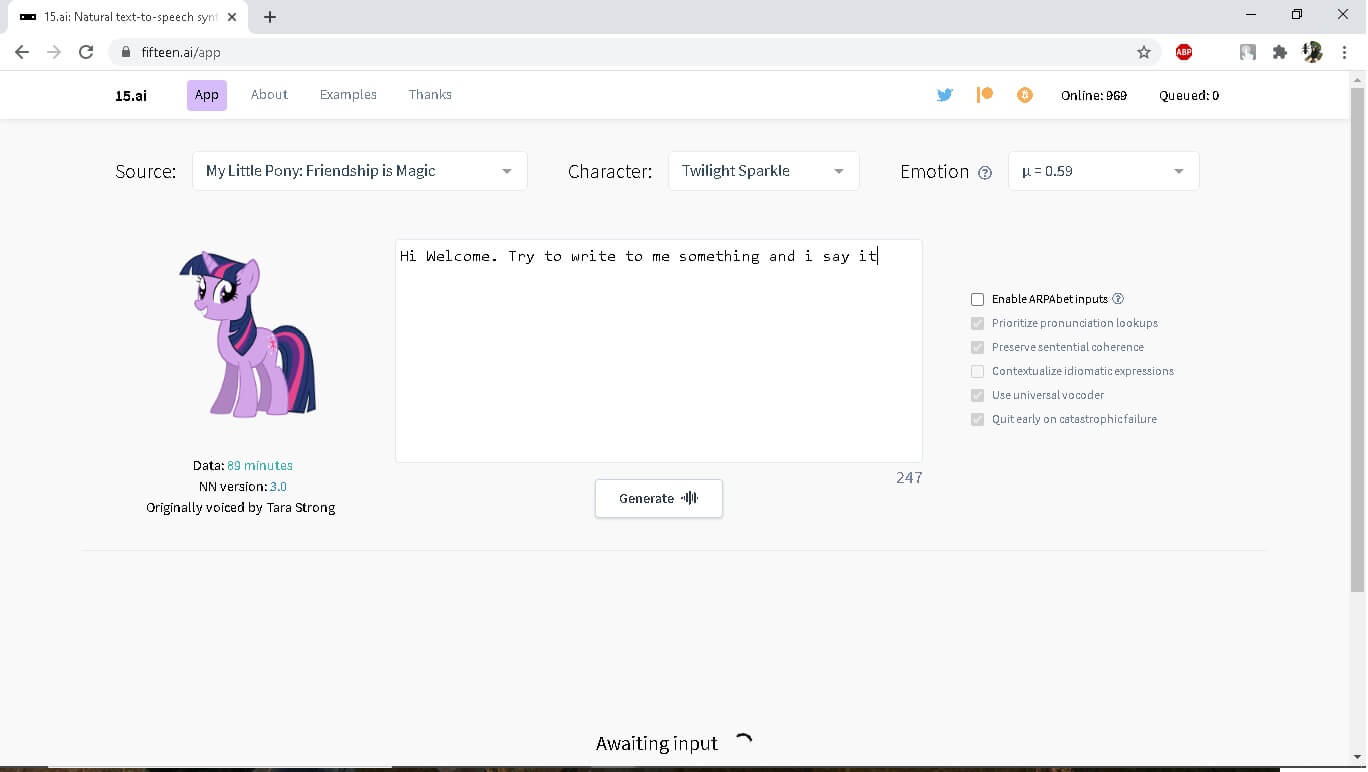 This generator is perfect for creating videos, podcasts, and other projects that require a unique voice. It also offers a range of customization options so you can make your audio clip sound exactly how you want it to. 15.ai makes it easy to add a touch of Duke Nukem's personality and charm to any project in just minutes!
Key Features:
The latest and greatest technology to generate audio to match your specific workflow with a stunning level of detail and accuracy.
Perfect for professional video makers seeking an edge over their competition.
Murf.ai is an innovative text-to-speech generator that allows you to sound like Duke Nukem in no time at all. It's a great tool for content creators, game developers, and voice actors who want to bring their characters to life with realistic dialogue.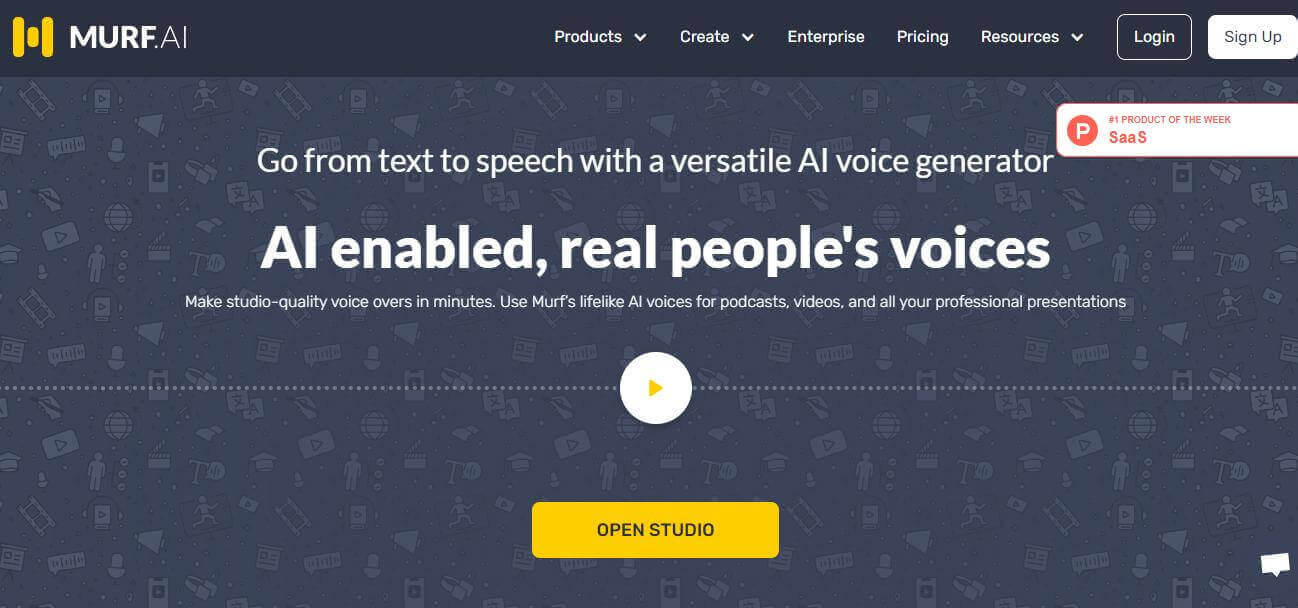 With Murf.ai, you can easily generate realistic-sounding dialogue that captures the nuances of the character's personality and accent. Whether it's a gruff Duke Nukem or a sultry Scarlett Johansson, Murf.ai has you covered!
Key Features:
Intuitive, user-friendly interface to get up and running in no time. Even a tech newbie can master it in minutes.
There are no hidden charges. Although, you can still pay if you want to use any of the premium features.
Part 3: FAQs about Duke Nukem Voice Generator
1 Can I Make Duke Nukem Text to Speech Online for Free?
Yes, you can make your voice sound like the iconic Duke Nukem through all sorts of different text to speech software for free. Most of these applications may be safe to use; however, for an added level of authenticity, it may be recommended to pay for a premium text to speech application and or software.
2 Which is the Best Duke Nukem Text to Speech Voice Generator?
When we talk about the best Duke Nukem Voice Text to Speech Generator, one of the best ones is none other than TopMediai Text to Speech Online. This site enables you to sound like Duke Nukem in a matter of a few mere seconds. Plus, you can change up your pitch further in accordance with your preferences too.
3How can I make my voice sound like characters in Duke Nukem?
If you want to sound like any of the characters in Duke Nukem, then you can do so through TopMediai Text to Speech Online. This voice generator enables you to sound like a handful of different characters, that too almost instantaneously.
Just open the site, choose a character, text what you want the platform to say, and voila, you're all set.
Conclusion:
All in all, be sure to make use of
TopMediai
if you're on the lookout for a Duke Nukem Text to Speech Generator. Not just that, you can also sound like a handful of
other characters
in accordance with what you require.With that said, be sure to check out these
Duke Nukem voice generators
.