Red Dead Redemption is one of the most popular action-adventure games that has taken the gaming world by storm. One of the key features of the game is the character of Arthur Morgan, whose voice is an essential part of the gaming experience.
In this article, we will explore the use of Arthur Morgan AI Voice Text to Speech Generator and how to generate Arthur Morgan AI Voice.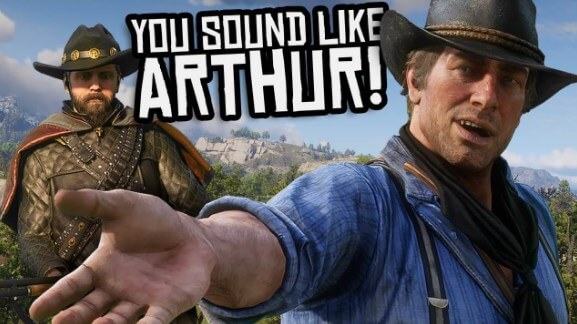 Part 1: Info of Arthur Morgan
Arthur Morgan is a central character in the popular video game Red Dead Redemption 2. He is portrayed as an outlaw and member of the Van der Linde gang in the Wild West.
Arthur is a complex character who evolves throughout the game, making him a beloved and unforgettable character for many players.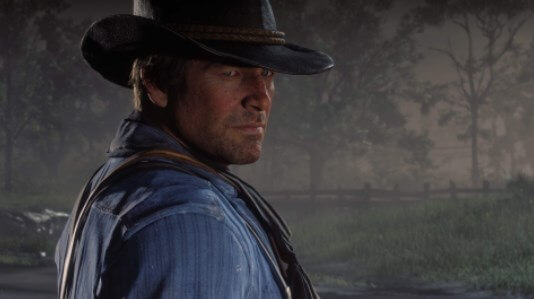 Part 2: Who is Arthur Morgan Voice Actor?
Arthur Morgan's voice actor is Roger Clark. Clark is an American actor known for his work in video games, theater, and film. He has been active in the entertainment industry for over a decade and has worked on several well-known video games such as Red Dead Redemption 2, Assassin's Creed III, and L.A. Noire.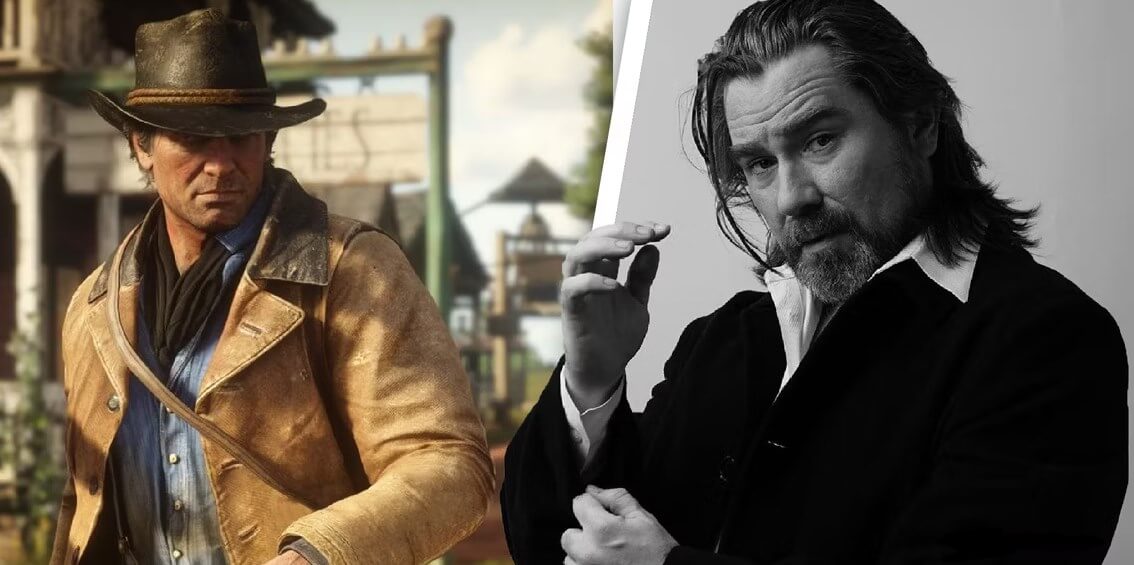 Clark's performance as Arthur Morgan is widely regarded as one of the best voice acting performances in video game history.
Part 3: How to Generate Arthur Morgan AI Voice?
Thanks to AI, you can now generate Arthur Morgan's voice using an AI-powered text-to-speech generator. There are the best tool available online that allow you to create custom voiceovers.
TopMediai is an online text-to-speech AI voice generator that can transform written text into high-quality audio files with natural-sounding voices.
By utilizing advanced AI technology, TopMediai guarantees the authenticity and naturalness of the audio output, making it a favored choice among businesses, content creators and individuals.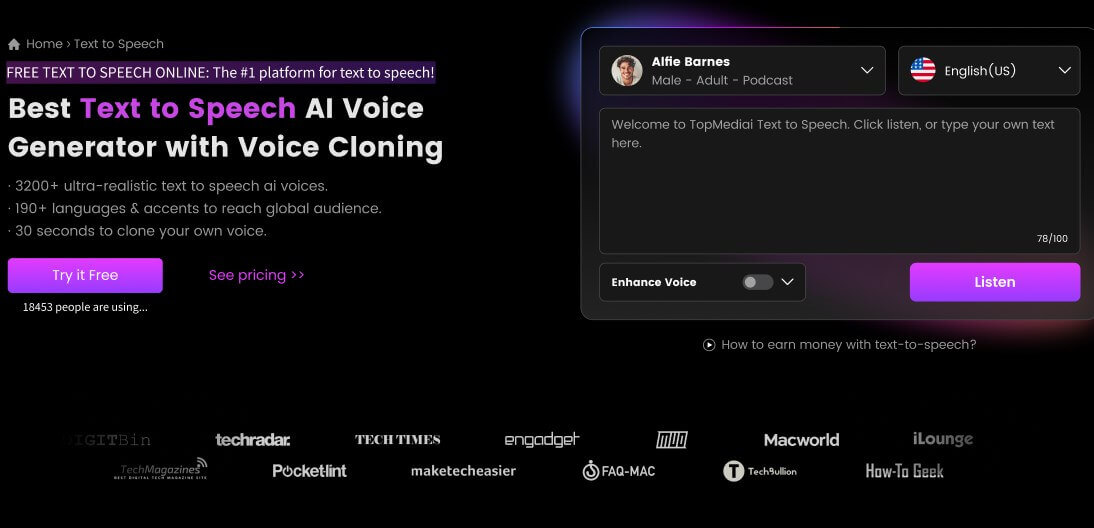 How to Use Arthur Morgan AI Voice Generator:
Step 1: Open TopMediai Text to Speech tool.
Step 2: Enter your desired text into the text box provided and select the Arthur AI voice from the available options or Choose in the "Red Dead".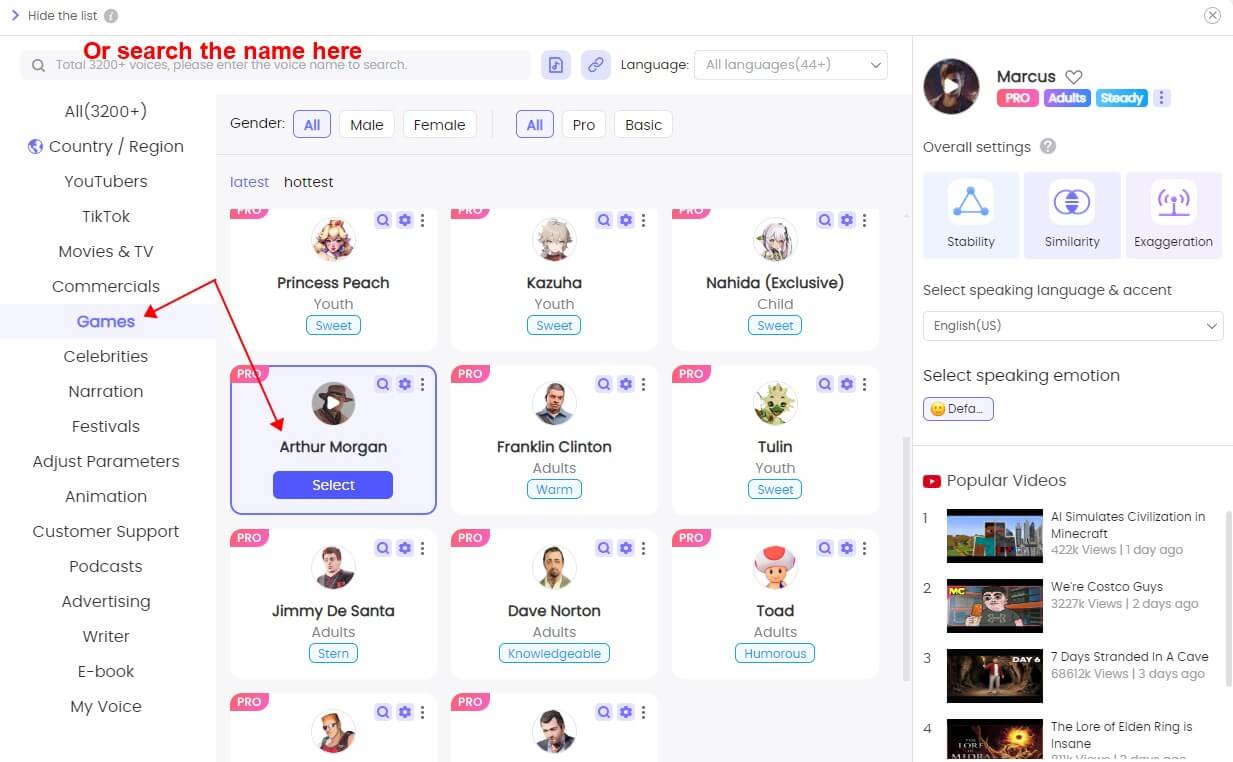 Step 3: Adjust the speed, pitch, and volume of the voice to your desired settings.
Step 4: Click the "Convert" button to generate your Arthur AI voice audio file.
Key Features:
Over 3200 voices at your disposal.
Speech can be customized in terms of speed, tone, volume, pitch, and "say as" option.
Support is available for more than 70 languages.
Users can generate their voice in the style of various actors/actresses, such as Cave Johnson or Jenna Ortega.
The text-to-speech conversion is incredibly smooth and natural-sounding.
It is possible to generate human-like voices for various rappers, such as Eminem.
Part 4: FAQs about Arthur Morgan AI Voice
1 How to Make My Own Arthur Morgan Wallpaper?
Wallpapers searched on Google or Bing are often copyright protected so you can't download high definition images, and they are easily duplicated with other people's wallpapers.
We recommend using TopMediai AI Art Generator to generate your own Arthur Morgan wallpapersfor both Phone and PC![Click to View the Tutorial]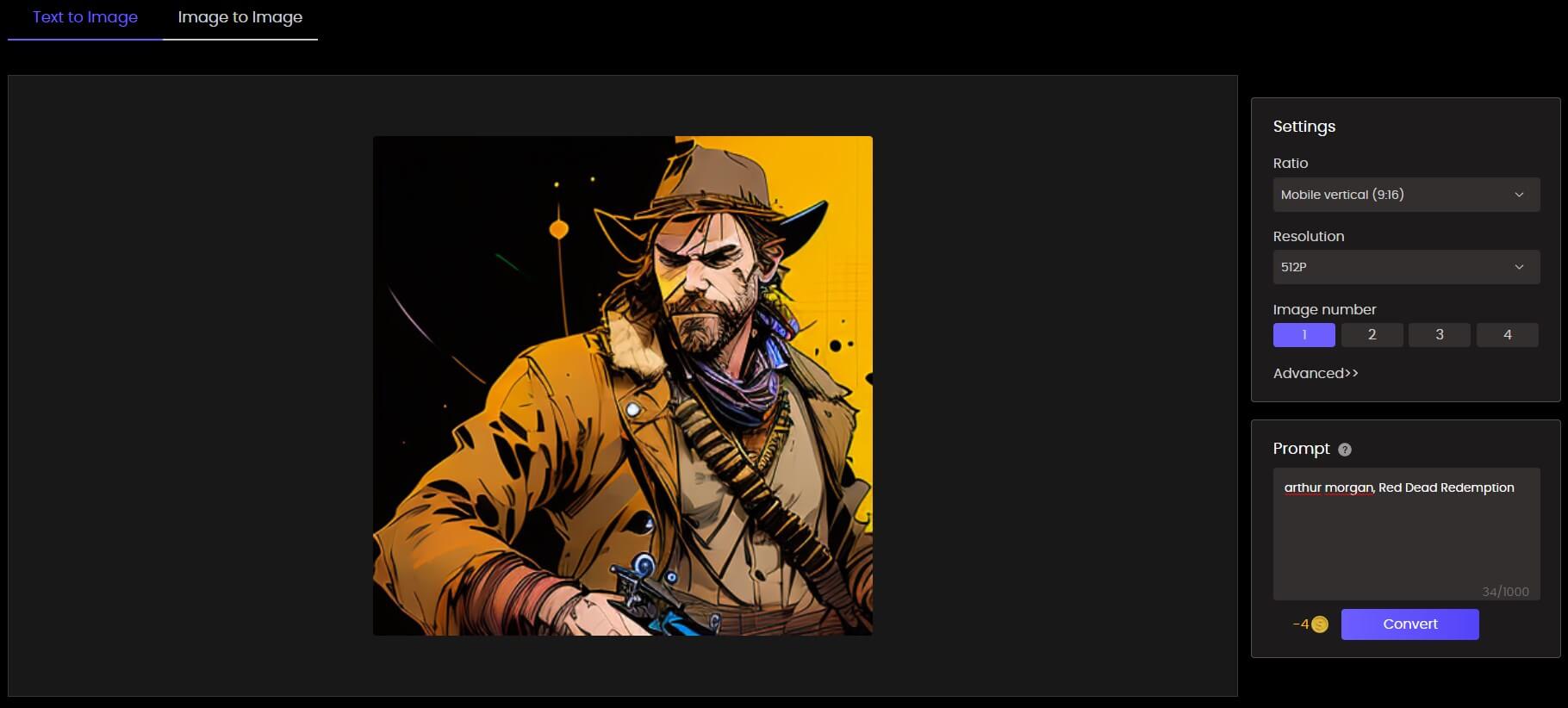 2 Where is Arthur Morgan grave location?
Arthur Morgan's grave can be found on the mountain to the northeast of Bacchus Station in Ambarino. It is also situated east of the grave of Eagle Flies.
Conclusion Arthur Morgan's voice is an integral part of the Red Dead Redemption gaming experience. With the help of the TopMediai Arthur Morgan AI Voice Text to Speech Generator, you can now use his voice to create custom voiceovers and take your gaming experience to the next level.
Give it a try today and see the difference it can make in your gaming experience!