If you've ever been captivated by the commanding presence and electrifying voice of wrestling superstar John Cena, imagine the impact of having access to a John Cena voice generator. Thanks to advancements in technology, it's now possible to recreate the iconic voice of John Cena with incredible accuracy and realism.

In this article, we explore the world of the John Cena ai voice generator, its applications, and how you can bring the power and excitement of John Cena's voice to your projects.

Part 1: Facts you Gotta Know about the Wrestling Legend - John Cena
John Cena is a renowned professional wrestler, actor, and television host. He was born on April 23, 1977, in West Newbury, Massachusetts, United States. Cena gained worldwide fame and popularity during his tenure in World Wrestling Entertainment (WWE), where he became one of the company's most successful and recognizable superstars.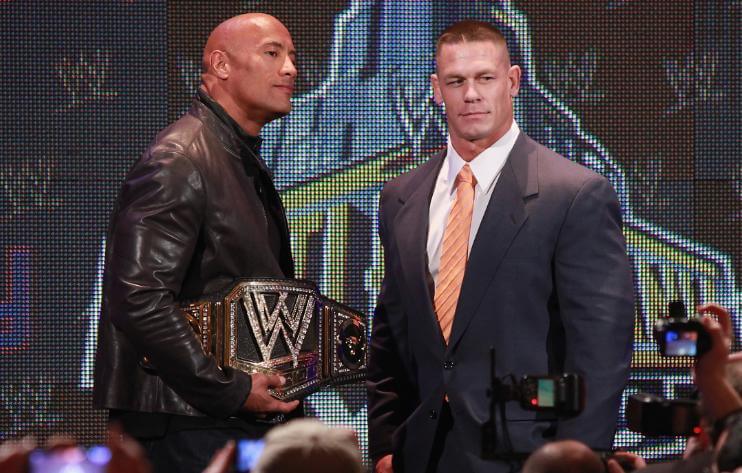 Known for his charismatic personality, immense strength, and impressive in-ring skills, John Cena has won numerous championships in the WWE, including the WWE Championship, United States Championship, and Tag Team Championship. He has headlined multiple WrestleMania events, which are the pinnacle of professional wrestling.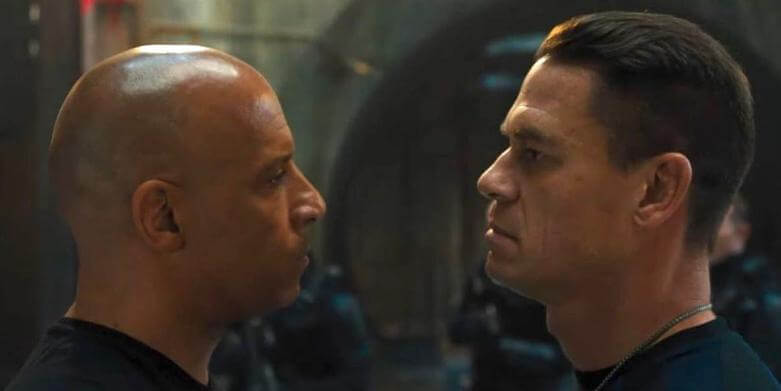 In addition to his wrestling career, Cena has also ventured into acting and has appeared in several movies and television shows. Some of his notable film roles include "Trainwreck," "Bumblebee," and "F9: The Fast Saga." And he starred in F9 (2021) as Jakob Toretto, reprising his role in Fast X (2023).
Part 2: Click Here! TOP John Cena AI Voice Generator
1. TopMediai - Generate John Cena Ai Voice Online
TopMediai is your go-to platform for text-to-speech generation. With 3,200+ AI voices and support for 70+ languages, it offers a vast range of options to convert written text into natural-sounding speech.

Experience the power of the John Cena AI voice and bring your content to life like never before. Visit TopMediai text to speech and unlock the potential of high-quality voice synthesis.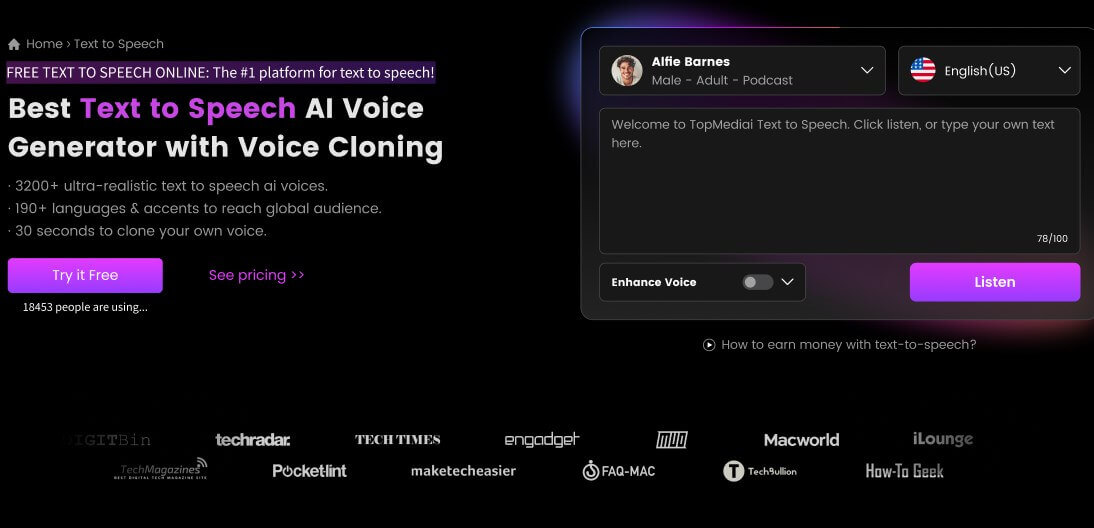 How to Get John Cena Text to Speech Voice:
Step 1: Go to the TopMediai Text to Speech. And click on "Generate Ai voices"
Step 2: Enter your text in the box given.
Step 3: Search "John Cena" in the search box and choose its voice.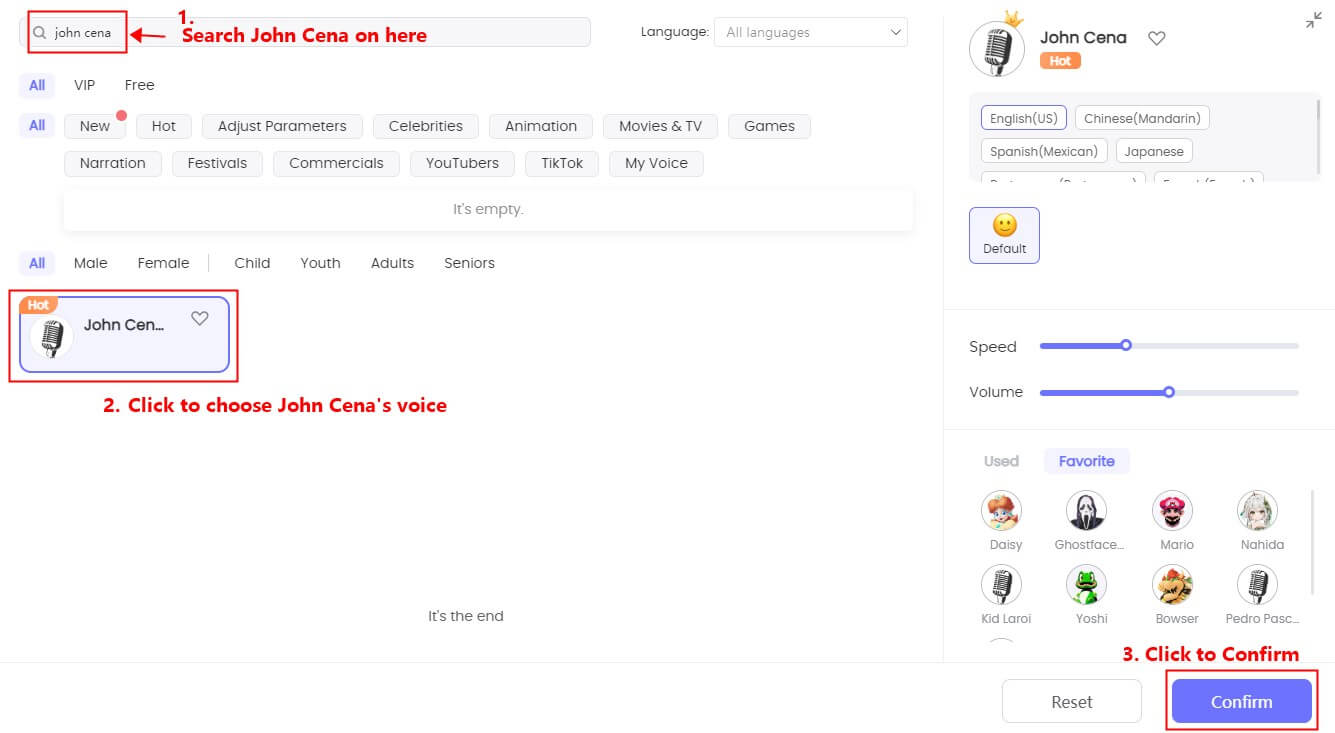 Step 4:Download the final speech output.
Part 3: Hot FAQs about John Cena
1 Who is John Cena?
John Cena is a former WWE wrestler and Hollywood actor. He has won numerous championships during his career and is known for his charisma and catchphrase "You Can't See Me".
2 What are some interesting facts about John Cena?
John Cena is known for writing a rap about The Rock during a backstage interview and being able to write it while answering questions. He also cuts time on his matches if someone runs over and cheers each time he nails his time cues. Instead of additional fees, he requested a 12 pack of PBR for conducting Home Video interviews.
3 What are some of the must-see feuds/matches for The Rock waiting for him when he comes back?
According to a source, the two must-see feuds/matches for The Rock when he comes back are The Rock vs. Brock Lesnar and The Rock vs. Roman Reigns.
4 What is John Cena's upcoming project?
John Cena is set to return to WrestleMania to fight WWE United States champion Austin Theory and features on the cover of WWE 2K23 video game. He is also filming an upcoming movie called Grand Death Lotto.
Conclusion The John Cena voice generator is a game-changer for fans, content creators, and marketers alike. Whether you're looking to add a touch of power and motivation to your content or simply enjoy personalized messages in Cena's voice, the John Cena voice generator is your key to unlocking the unmistakable vocal prowess of the wrestling legend.

Embrace the excitement , charisma, and commanding presence of John Cena's ai voice and watch your projects come to life in a truly extraordinary way.