Is Riggy the Rabbit Monkey a rabbit or monkey? I think many audiences will have the same confusion when they hear this name for the first time. As a popular YouTube series, it brought a lot of fun to us. For fans of Danno Cal Drawings and Riggy the Rabbit Monkey, replicating Riggy AI voice can now become a reality.

Here is a detailed guide on generating or cloning your own Riggy ai voice.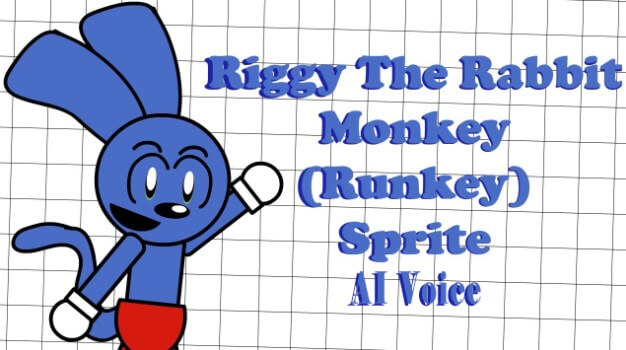 Part 1: Who is Riggy the Rabbit Monkey?
Riggy the Rabbit Monkey(aka. Riggy the Runkey) is an anthropomorphic rabbit-monkey hybrid known as a "runkey." Riggy is characterized by his red pants, lack of shirt, white gloves, blue fur, emerald eyes, and extensive personality. Created by Danno, Riggy has a criminal record, a pet pig and pug, a rocky relationship with his dad, and a girlfriend named Rosey.
He also has a clone with whom he battles and a friend named RoyalPear. Riggy is known for his strong dislike of penguins due to a past incident. Additionally, he has a large following on his own channel.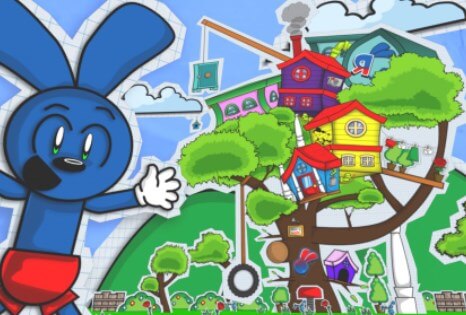 Part 2: The Characters Around Riggy the Runkey
Rhonda: Riggy's mother. Rory: Friend and co-worker. Danno: Riggy's boss, with a somewhat strained relationship. RoyalPear: Friend, freed from the CloneVPN Facility. RoyalMelon: Deceased friend, Riggy expresses genuine sorrow. Penguins: Enemies due to a traumatic incident. Robert: Strained relationship with Riggy's father. Clone Riggy: Rival defeated in Shorts Wars. Rosey: Girlfriend with a questionable relationship. Lucky: Enemy for undisclosed reasons, Riggy blew up his factory. Candy: Ex-girlfriend, characterized as an evil ex.
Part 3: Here is Your Way: Riggy the Rabbit Monkey AI Voice Generator
TopMediai Text to Speech offers a user-friendly text-to-speech solution, allowing users to effortlessly generate Riggy's voice. With 3200+ realistic ai voice, including many popular YouTube series, and simple using steps, you can even make a new video series! It also supports 70+ languages, so it is friendly to your global audiences.
By converting written text into spoken words, this tool captures the essence of Riggy's distinctive tone and style. If you want to make a unique riggy ai voice, you can try voice cloning, and more info are in the Part 4.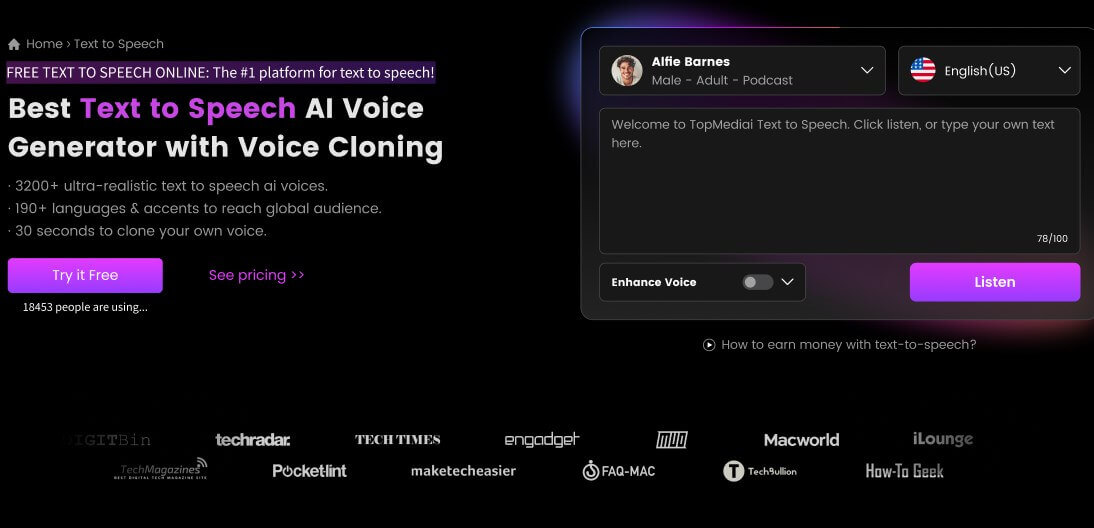 How do l generate Riggy ai voice?
Step 1: Visit TopMediai Text to Speech.
Step 2: Click the voice avatar to choose Riggy the Rabbit Monkey voice option.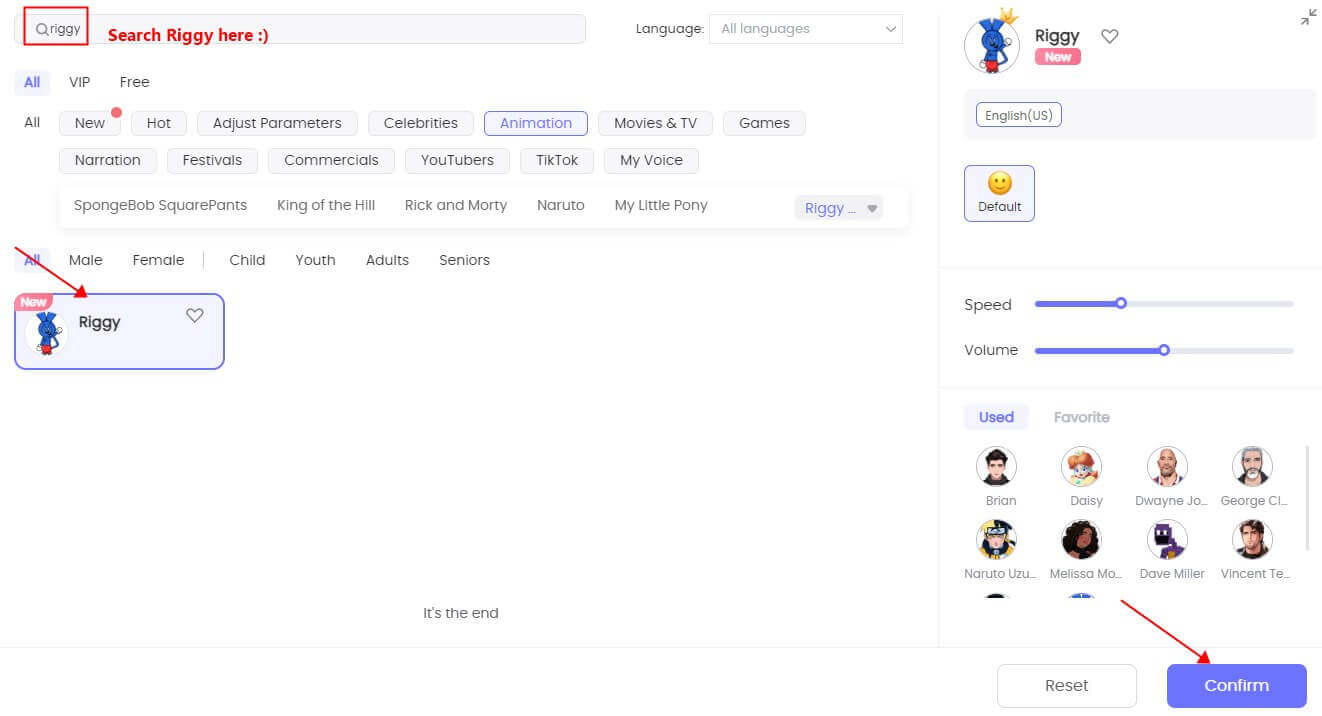 Step 3: Enter your text.
Step 4: Click "Convert" button and listen to the generated voice.
Step 5: Download your generated audio directly or review on "My Creation."
3200+ realistic ai voice models and supports 70+ languages.
API access for developers.
Simple interface and easy steps for everyone.
High-quality output for all audios.
Supports real-time preview and reset.
Sound effects and BGM coming soon.
Access to TopMediai Text to Speech >>
Voicify, known for its advanced voice model making technology, provides a platform to create a customized Riggy AI voice. You can experiment with various settings to tailor the voice to match Riggy's character nuances. The highlight is: if you do not want to enter your text by your hand, you can simply upload the YouTube link, it will automatically transform into Riggy's speech. But the voice of the video must be clear, without noise.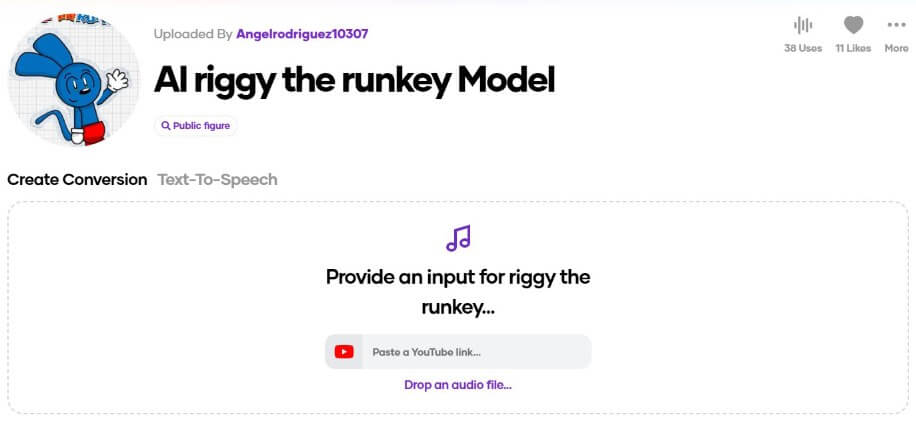 How to Use Voicify Voice Generator for Riggy ai voice?
Step 1. Access to Voicify, and search for Riggy voice model.
Step 2. Switch to "Text-to-Speech"
Step 3. Enter your text.
Step 4. Choose the language, expression and speed of your selected voice.
Step 5. Click the "Covert Text" button to begin generating.
10,000+ community voice models.
You can make both ai cover and text to speech here.
Supports upload YouTube link for generating.
24/7 online customer support.
Kits.ai boasts an extensive community AI voice library, providing 1000+ options for users seeking the perfect Riggy voice and other cartoon characters. This platform allows for exploration and selection based on specific preferences and project requirements. If you seeking for the function of voice adjustment, Kits.ai is suits you, you can make voice customization on it such as speed, tone and add sound effects.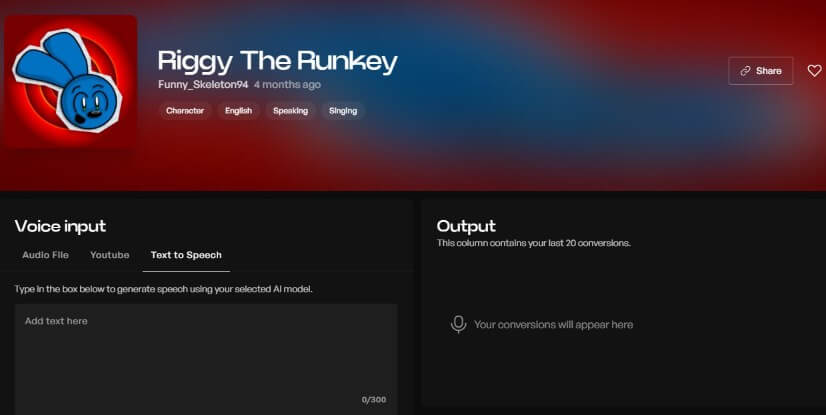 How to Use Kits.ai?
Step 1. Access to Riggy voice model.
Step 2. Input your text.
Step 3. Select the pitch and language.
Step 4. Click "Convert".
Fast developing, there is new update every day.
More and more official celebrity ai voice supported.
Supports train the ai voice model by yourself.
Free trials for 300 characters everyone.
Part 4: How to Clone Riggy AI Voice?
Ok, here is the voice cloning part. If you don't get the ai voice you want by using the previous three methods, try sound cloning. The principle of voice cloning is to automatically generate a model by analyzing the timbre of the audio you upload. TopMediai voice cloning is a latest feature for you, by simply upload riggy voice audio files, you can make your own cloned riggy ai voice, you can decide the emotions and other parameters of it.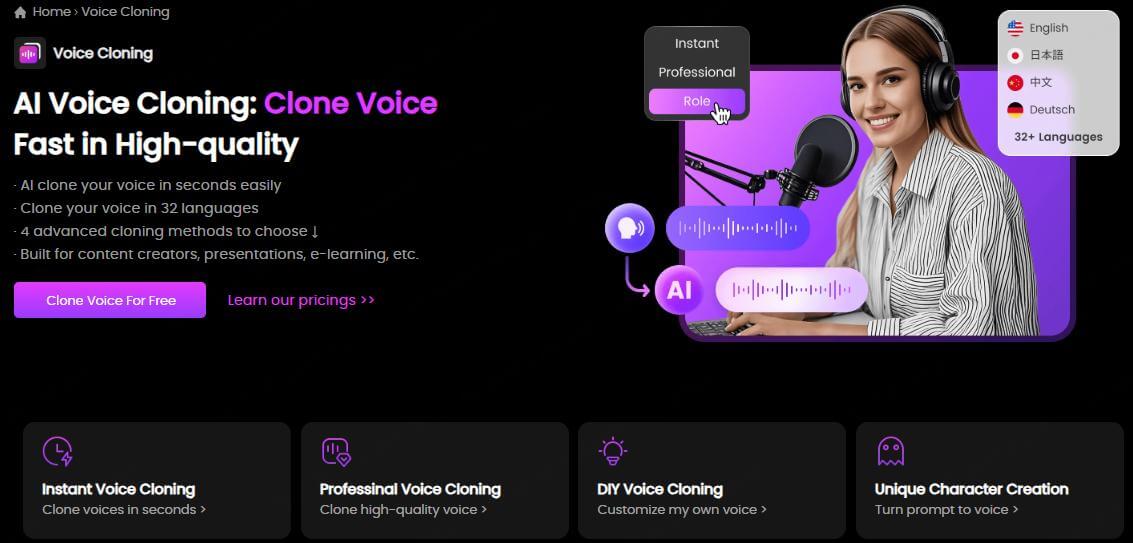 How to Clone Riggy AI Voice?
Step 1: Visit TopMediai AI Voice Cloning feature.
Step 2: Choose a cloning mode: upload audio file or record your voice online. And following the guide.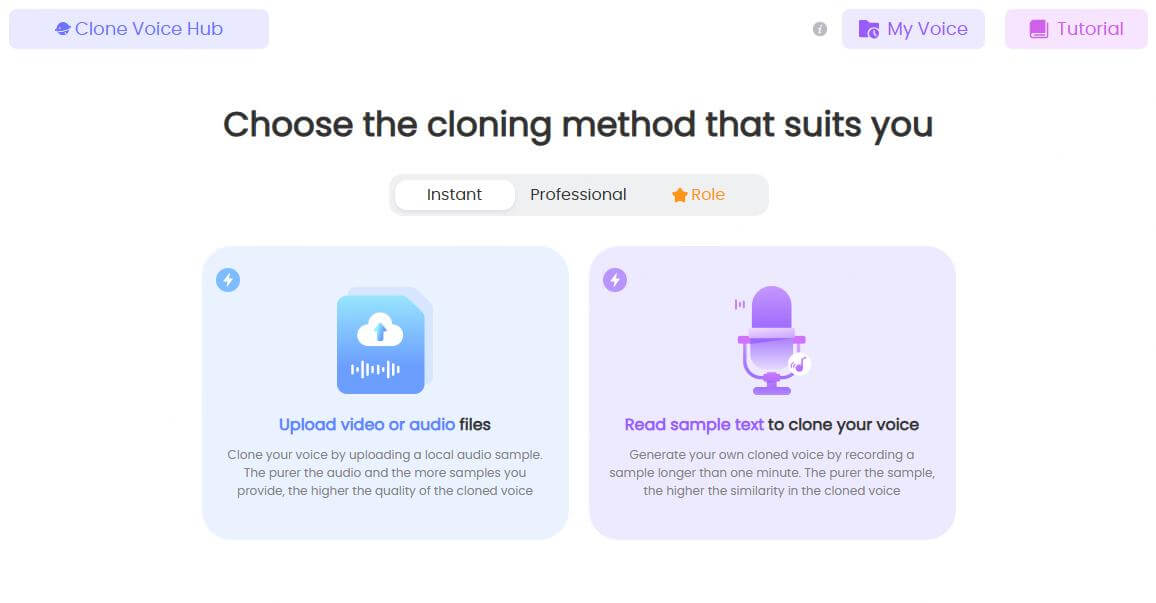 Step 3: Click "Start cloning".
Step 4: You can see the cloned voice on "My voice".
Step 5: You can use it for Text to Speech now.
2 methods to clone voice: upload audio files and record voice online.
Super-fast voice analyzing and cloning.
Cloned voices can be used in 28+ languages.
The cloned voices will be saved permanently.
Part 5: FAQs about Riggy AI Voice
1 Are all the characters in Riggy the Rabbit Monkey voiced by the same actor?
Yes, they all voiced by Danno Cal Drawings.
2 What is Riggy ai voice?
Riggy AI Voice is a virtual voice converted by analyzing Riggy's voice using AI voice analysis technology to generate an exclusive voice model. This model cannot be used independently and must be used with text to speech, AI cover tools or other tools.
3 Can l use Riggy ai voice for my YouTube video?
Actually it is no problem for you to use Riggy ai voice on your own YouTube channel. But you cannot you it for commercial use.
Conclusion The process of creating a Riggy the Rabbit Monkey AI voice must be funny, it's essential to approach these tools with creativity and responsibility. Above all ai voice generator and voice cloning tools will help easily make a satisfied riggy ai voice.

Get started by clicking the below button, and wish you have a nice generation! The real Riggy is waiting for you.