In the world of AI, new advancements are being made every day. One of the most recent and exciting developments is the AI voice generator. With that, it is now possible to create a voiceover that sounds just like your favorite celebrity, such as Kim Kardashian.
In this article, we will explore the process of generating a Kim Kardashian AI voice or voiceover.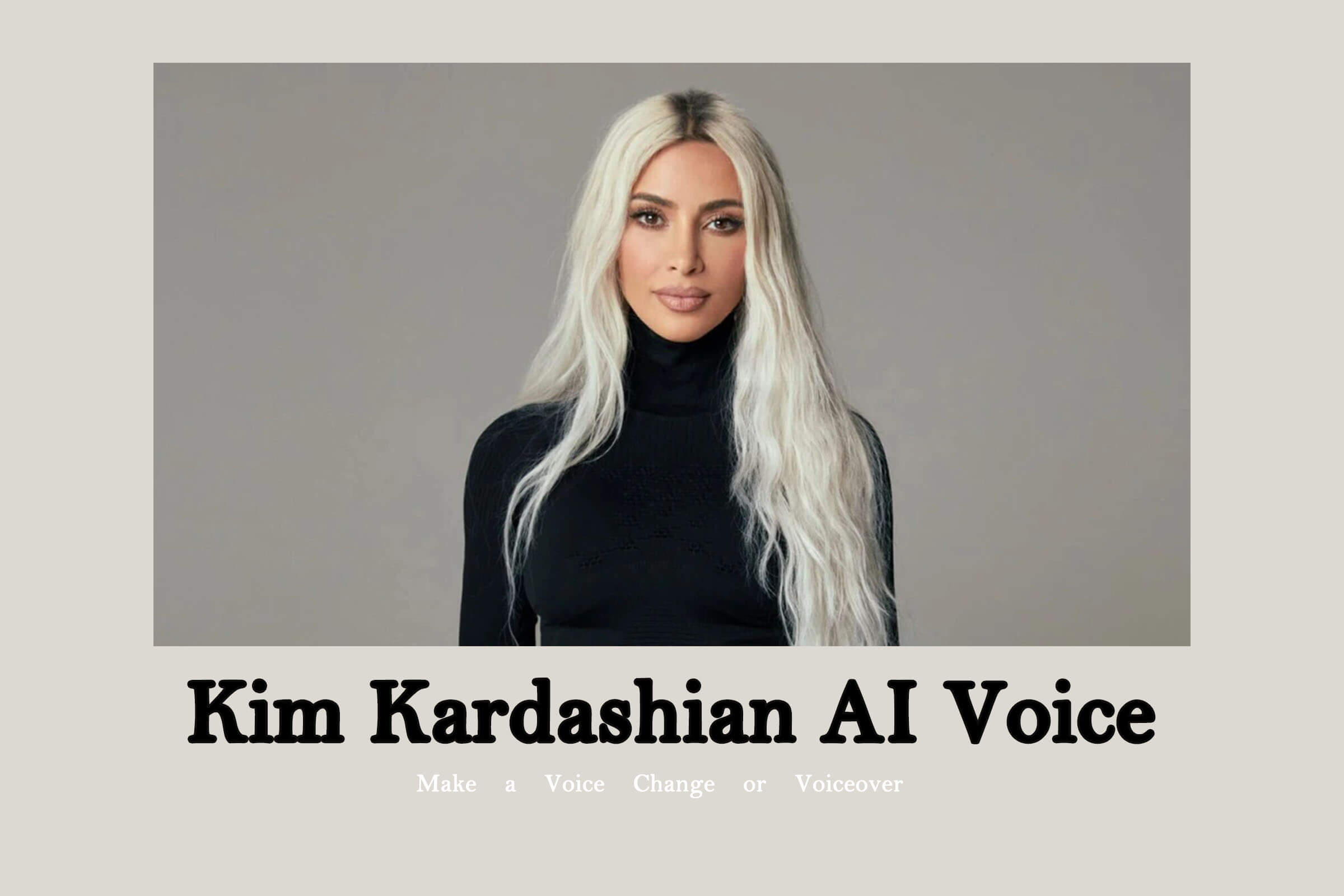 Part 1: Who is Kim Kardashian?
Kim Kardashian is an American media personality, model, and businesswoman. Kim first gained media attention in 2007 when she and her family starred in the reality television series "Keeping Up with the Kardashians" which follows the lives of the Kardashian-Jenner family.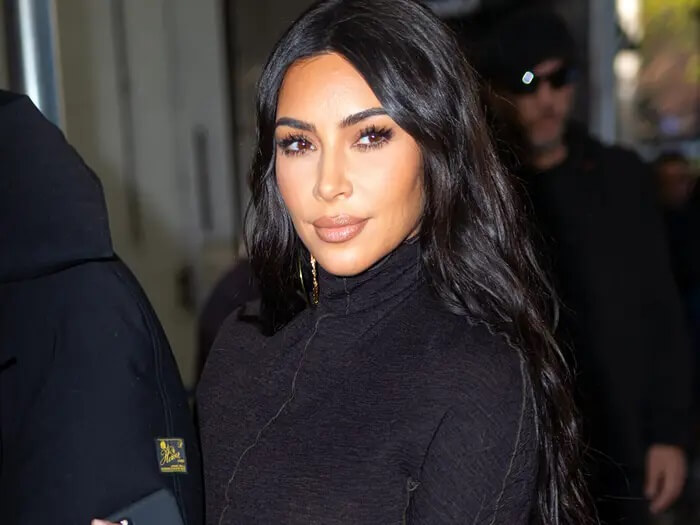 Kim Kardashian is a multifaceted personality who has made a significant impact on pop culture and society. Her influence can be seen not only in the entertainment industry but also in fashion, beauty, and social media.
Part 2: How to Generate Kim Kardashian AI Voice/Voiceover?
WithTopMediai, you have access to a robust AI voice generator that enables you to produce lifelike voiceovers using a variety of voices, including the AI-generated Kim Kardashian voice.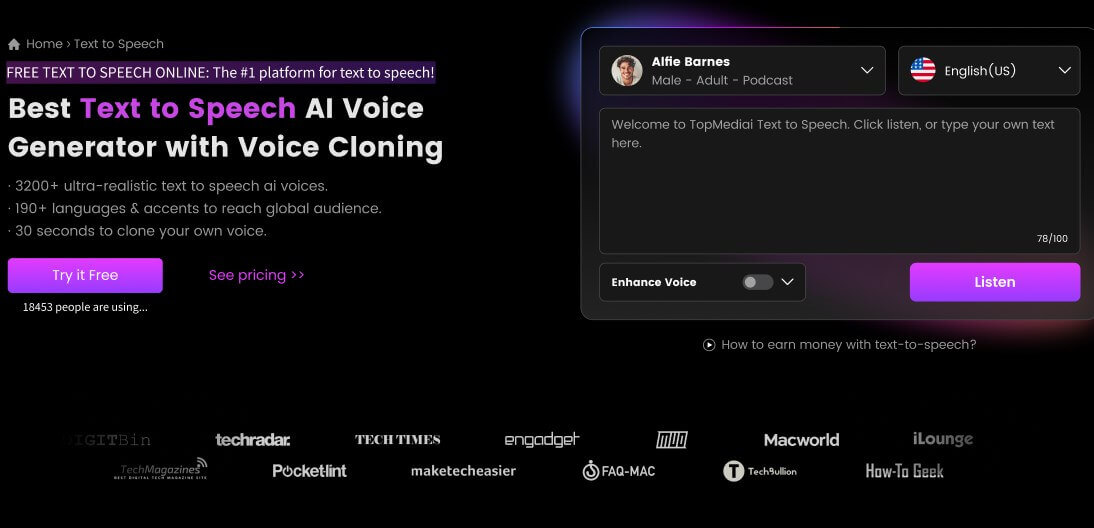 Its user-friendly interface makes it effortless to generate top-notch audio promptly for your projects, whether for commercial, educational, or entertainment applications on platforms such as YouTube.
How to Use Kim Kardashian AI Voice Generator:
Step 1: Go to the TopMediai Text to Speech.
Step 2: Upload or copy-paste the text that you want to convert into speech.
Step 3: Choose Kim's Voice in the Actor voice type .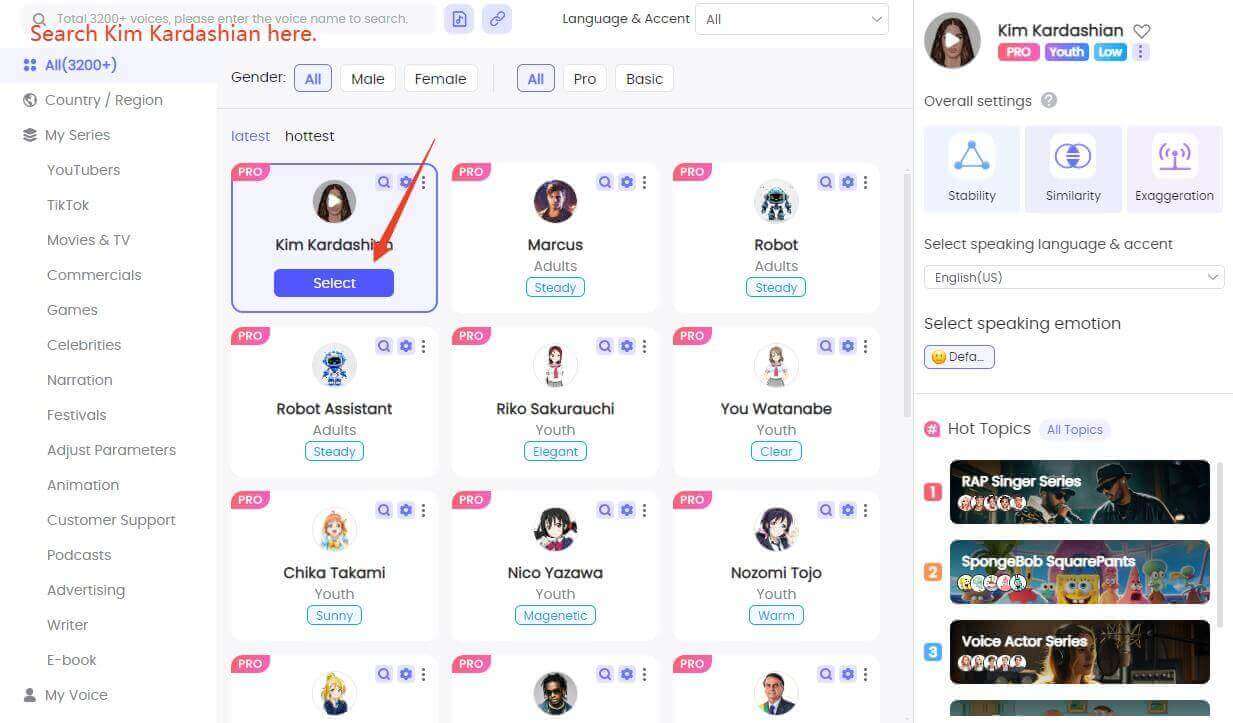 Step 4: Choose the language, voice, and other settings that you prefer.
Step 5: Download the final speech output as an audio file.
Step 6: Insert the downloaded Rihanna voice into your video. You can also add background music and sound effects to enhance your video further.
Key Features:
State-of-the-art technology for speech synthesis.
Capability to support over 70 languages.
More than 3200 voices are available for selection.
A realistic voice generator to emulate the voice of the Actors.
Premium Singer voices are available, providing high-quality and natural-sounding options for a Singer voice generator.
Customizable voice settings, including speed, volume, and pitch.
Various output file formats are supported.
Bonus: What does Kim Kardashian Own for Business?
The Kardashian-Jenner family is known for their various successful (and unsuccessful) business ventures.
Dash—the first stepping stone in the Kardashian enterprise. The clothing boutique was a background and topic of discussion for many early Keeping Up With the Kardashians episodes.
KKW Beauty—Following in the Kylie Cosmetics shadow, Kim launched her own beauty label in 2017. Her controversial highlighting kits brought a lot of buzz to the brand.
KKW Fragrance—shortly followed after Kim launched KKW Beauty. The affordable fragrance line was one of Kardashian's most underrated ventures yet.
Skims—is currently one of the top shapewear brands in the world. With a diverse shade and size range, Skims is slowly taking over the shapewear industry. The brand even recently added swimwear to its repertoire.
Skkn—is a recent addition to the Kardashian-Jenner business empire. It's Kim's newest skincare brand.
Skky Partners—SKKY Partners will focus on investing in consumer and media businesses, and sectors in luxury, digital commerce, and hospitality.
Part 4: FAQs about Kim Kardashian AI Voice/Voiceover
1 When did the Kardashians and Kanye get divorced?
Kim Kardashian and Kanye West's divorce was finalized on November 29, 2022, after nearly two years since Kardashian filed for divorce in February 2021.
2 How many kids do Kardashian and Kanye have?
Kim Kardashian and Kanye West have four children together, named North, Saint, Chicago, and Psalm.They share joint physical and legal custody of their children and prioritize their well-being.
3 Can I make a video flirting with Kanye using Kardashian AI voice?
Of course you can. If you shoot a video with Kardashian's voice, you can post it to tiktok or youtube. in the meantime, I can offer some advice on shooting: Engaging in role-playing scenarios reminiscent of "Keeping Up with the Kardashians," with the added element of speaking in Kim Kardashian's voice.
Conclusion Generating a Kim Kardashian AI voice or voiceover is now within reach thanks to the advancements in AI technology. By following TopMediai and the simple steps outlined above, you can create a voice that sounds just like her for your videos, Songs, or personal projects.
So, Why not click the Try button below to experience it today?