In the realm of music, some artists possess an innate ability to captivate listeners with their unique style and raw talent. One such rising star who has taken the industry by storm is The Kid Laroi. This Australian-born artist has made a significant impact on the music scene with his distinct sound, heartfelt lyrics, and an extraordinary vocal range.

In this article, we will delve into the mesmerizing voice of The Kid Laroi and explore how it has propelled him to stardom.

Part 1: Info of the Artist - The Kid Laroi
Charlton Kenneth Jeffrey Howard, born on August 17, 2003, is an Australian rapper and singer-songwriter widely known by his stage name, The Kid Laroi (stylized as The Kid LAROI). His journey to prominence began through his connection and close friendship with the late American rapper Juice Wrld, during the latter's tour in Australia.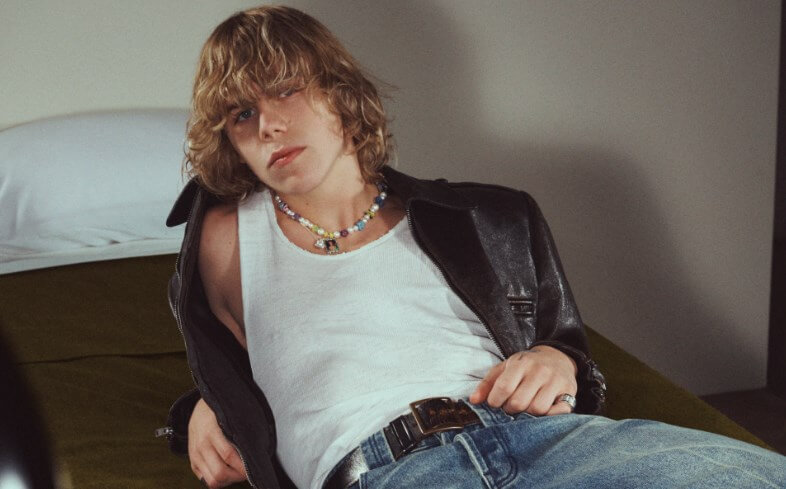 The Kid Laroi's talent and dedication quickly earned him a local fanbase, leading to a partnership agreement with Lil Bibby's Grade A Productions and Columbia Records.

However, it was in 2021 that he truly skyrocketed to mainstream success, thanks to his collaboration with Justin Bieber on the chart-topping hit "Stay". The song reached the number one position worldwide in several countries, including his home country of Australia, Canada, the United States, and many others.
Part 2: The Kid Laroi - Love Again
"Love Again" emerges as a captivating single from the talented Australian rapper and singer, The Kid Laroi. Released on January 27, 2023, under Columbia Records, it serves as the lead track from his highly anticipated debut studio album, "The First Time" (2023).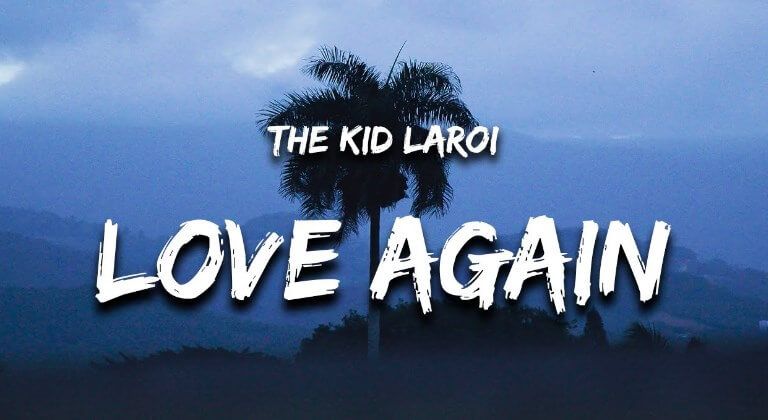 The song showcases Laroi's impressive songwriting skills, co-written alongside Billy Walsh, and brings together the creative brilliance of producers Cirkut and Omer Fedi. With its infectious melodies and heartfelt lyrics, "Love Again" is set to leave a lasting impression on listeners as The Kid Laroi continues to establish himself as a force to be reckoned with in the music industry.
Part 3: How to Ganarate The Kid Laroi's Voice at your Command
1. Voicify.ai - AI Laroi Model
In the ever-evolving landscape of music production, a groundbreaking tool has emerged to revolutionize the way we create and reimagine songs. Meet Voicify.ai, an AI-powered song cover generator that empowers artists, musicians, and content creators to tap into the vast potential of artificial intelligence.

At the heart of Voicify.ai lies its cutting-edge technology, including an exceptional feature that sets it apart from the rest—the Kid Laroi AI model.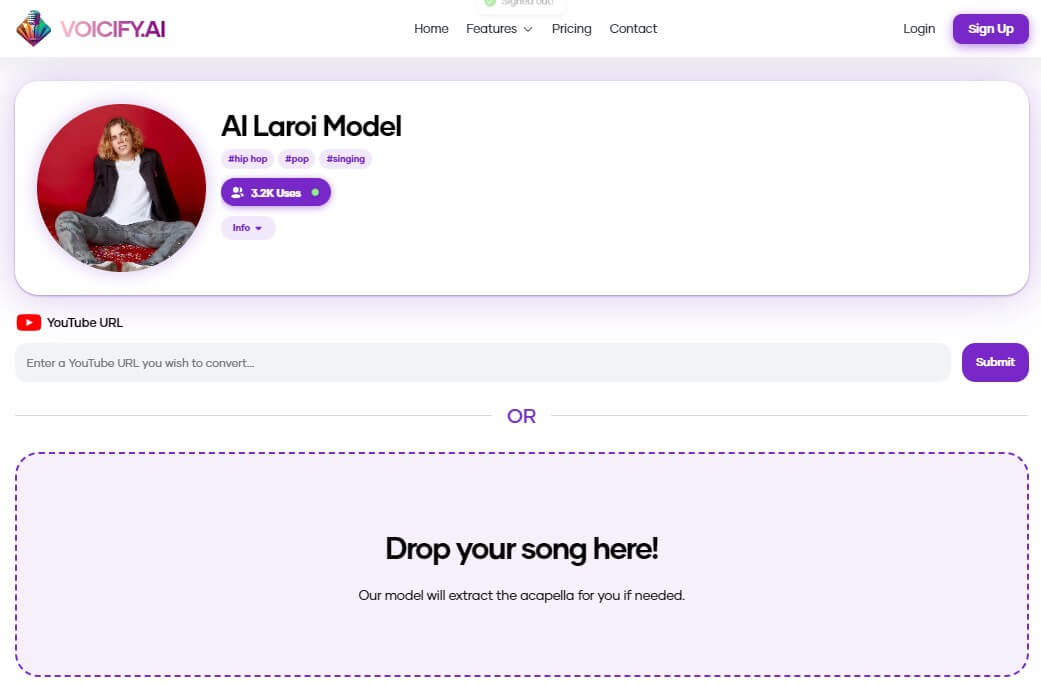 This state-of-the-art model is specifically designed to capture the essence of The Kid Laroi's voice, allowing users to generate their own covers with the distinct sound and authenticity that define his artistry.
Here are the steps to generate Kid Laroi AI Voice:
Step 1. Visit the Voicify.ai website.
Step 2. Locate the Kid Laroi AI Model.
Step 3. Now, you can put down the Youtube link or drop your song in the box. Then it will make a new version of your song in Kid Laroi ai voice.
Step 4. Now, you can download it to enjoy the Kid Laroi voice.
Features:
User-Friendly Interface.
Kid Laroi AI Model available.
AI Song Cover Generation.
You can download the separated audio.
2. TopMediai - Kid Laroi's Voice Coming
Enter TopMediai text to speech , an innovative online platform that revolutionizes the way we bring text to life through its advanced text-to-speech generator.

At the core of TopMediailies a vast collection of voices from renowned rappers, making it a go-to destination for artists, content creators, and enthusiasts alike. With TopMediai.com, generating high-quality audio from text has never been easier.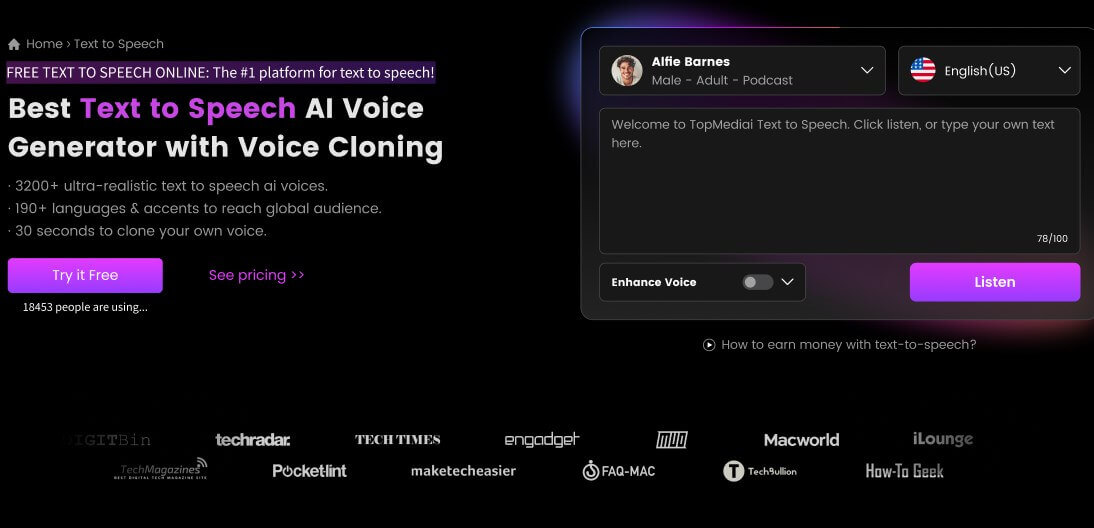 Features:
3200+ voices and 70+ language available.
Maintains the unique essence of each rapper's voice.
Simply input your desired text and choose from the diverse range of rapper voices available.
Empowers users to create audio content that resonates with their audiences.
Part 4: Bonus: The Kid Laroi Fortnite
"Kid Laroi the Fortnite" refers to the collaboration between the Australian artist The Kid Laroi and the popular online video game Fortnite. Fortnite is known for its innovative and dynamic in-game events and collaborations with various artists and celebrities.

During his collaboration, The Kid Laroi's avatar was introduced as a playable character in Fortnite. Players could acquire his outfit, emote, and other cosmetics to customize their in-game appearance.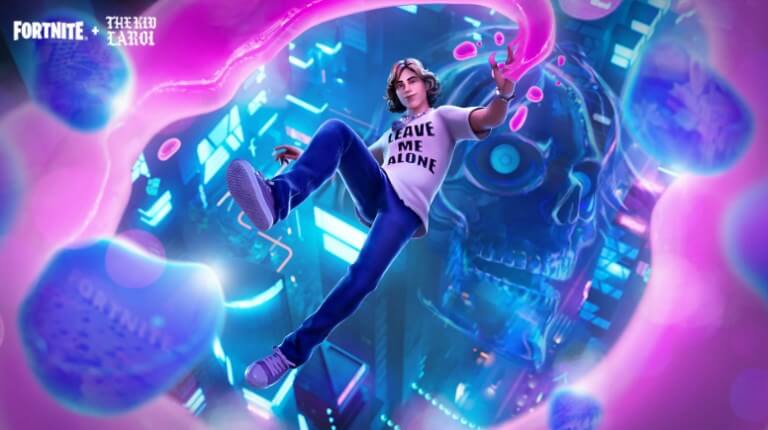 The collaboration also featured a virtual concert experience where The Kid Laroi performed within the game, offering an immersive and unforgettable music event for Fortnite players and fans.
Part 5: HOT FAQs about the Kid Laroi's Voice
1 What is Kid Laroi's accent?
The Kid Laroi, being an Australian artist, has an accent that reflects his Australian background. His accent is influenced by the Australian English dialect and pronunciation.

However, it's worth noting that individual accents can vary, and The Kid Laroi's accent may also have been influenced by exposure to American accents and the multicultural environment of the music industry.
2 What is Kid Laroi's accent?
The Kid Laroi's voice is characterized by its unique blend of raw emotion, youthful energy, and versatility. He possesses a distinct vocal tone that resonates with listeners, capturing their attention and evoking a range of emotions.

His voice carries a natural vulnerability and authenticity that allows him to connect deeply with his audience.
Conclusion In the realm of creative expression, authenticity and originality are paramount. The Kid Laroi Voice Generator empowers you to harness the power of The Kid Laroi's voice, unlocking a new level of creativity and emotion in your projects.

Embrace the future of creative expression with the Kid Laroi Voice Generator and Kid Laroi Voice Changer to unlock the true potential of your artistic endeavors.