Creating anime pictures enables artistic self-expression and immersion in the animation world. Develop skills and imagination to create unique characters. AI profile picture generators are popular for saving time and effort while providing personalized images. Additionally, AI-generated anime pictures offer privacy, useful for those seeking online anonymity.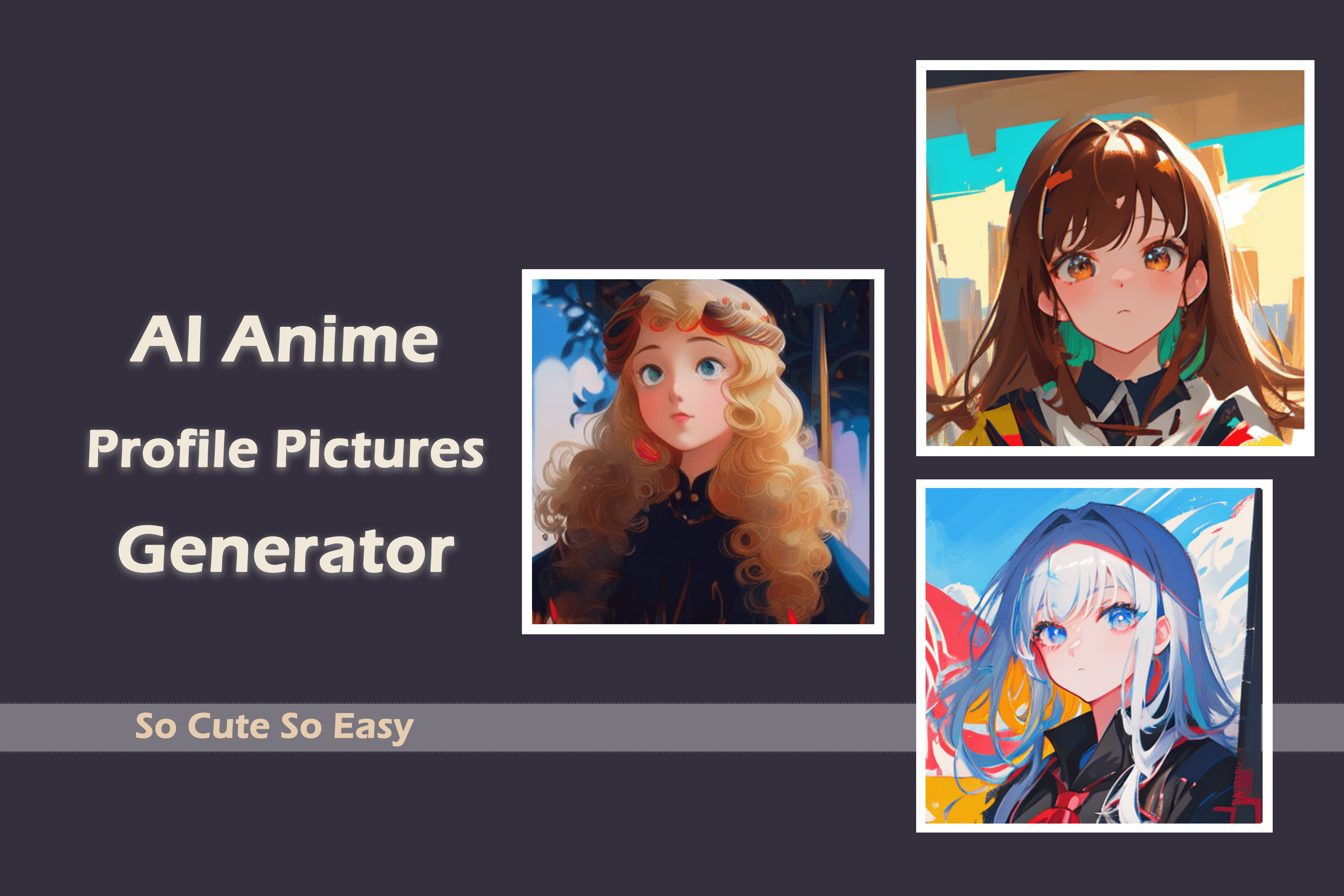 Part 1: Can I turn a Picture into Anime?
You can turn a picture into anime! You can transform your images into anime-style art with photo-editing software or AI-powered tools. Experiment with various filters, adjustments, and techniques to achieve the desired manga-inspired look, making your pictures more captivating and unique.
Turning pictures into anime avatars serves creative purposes, enabling users to create unique online personas and custom emoticons or stickers. Anime avatars enhance online profiles, allow self-expression, foster community, and protect users' identities by offering privacy.
Part 2: How to Generate an Anime Profile Pictures Online?
Turning pictures into anime can be challenging due to its unique features and art style. Mastering the balance between realism and anime aesthetics needs practice and skill.
Top AI profile picture generators use advanced algorithms to simplify this process, offering customization options for users to achieve the desired look easily.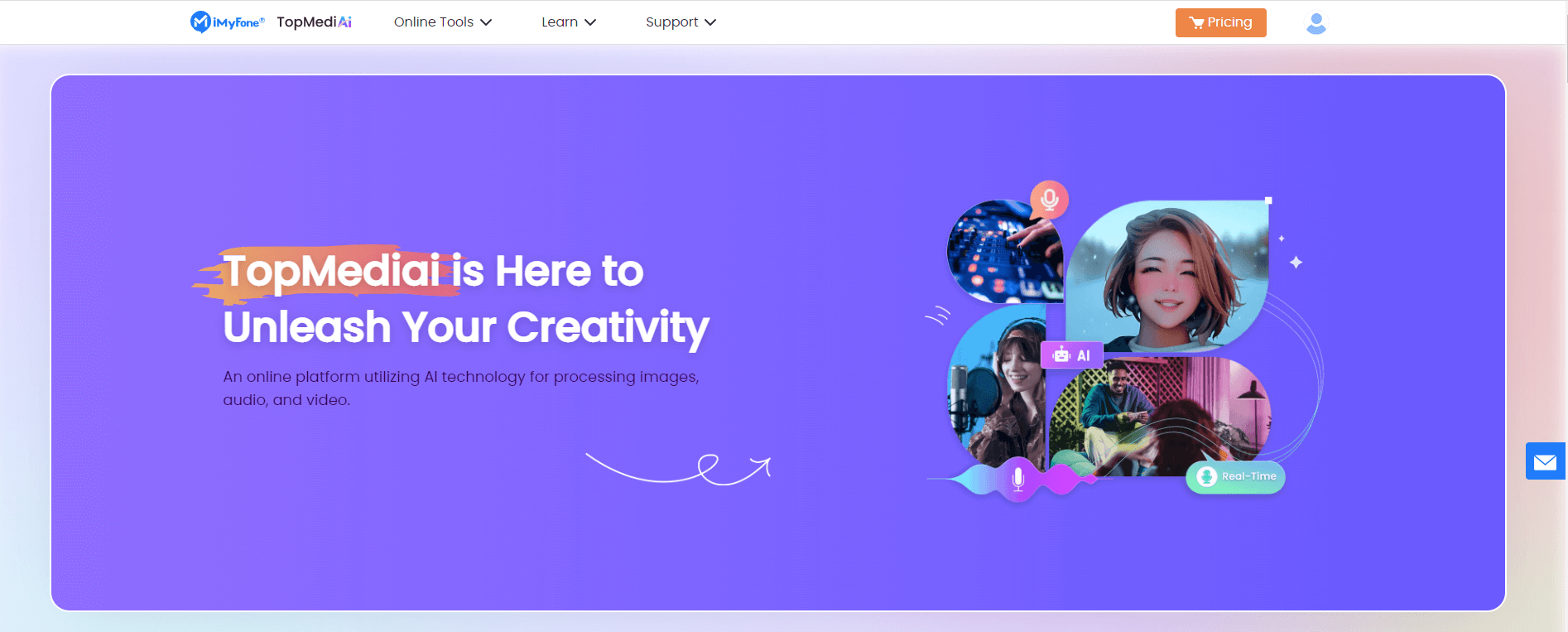 TopMediai——AI Art Generator is a reputable platform that offers numerous AI tools to streamline your productivity, but nothing matches its AI art generation capabilities. Binary Anime is TopMediai's powerful feature you can use to create anime profile pictures using text prompts.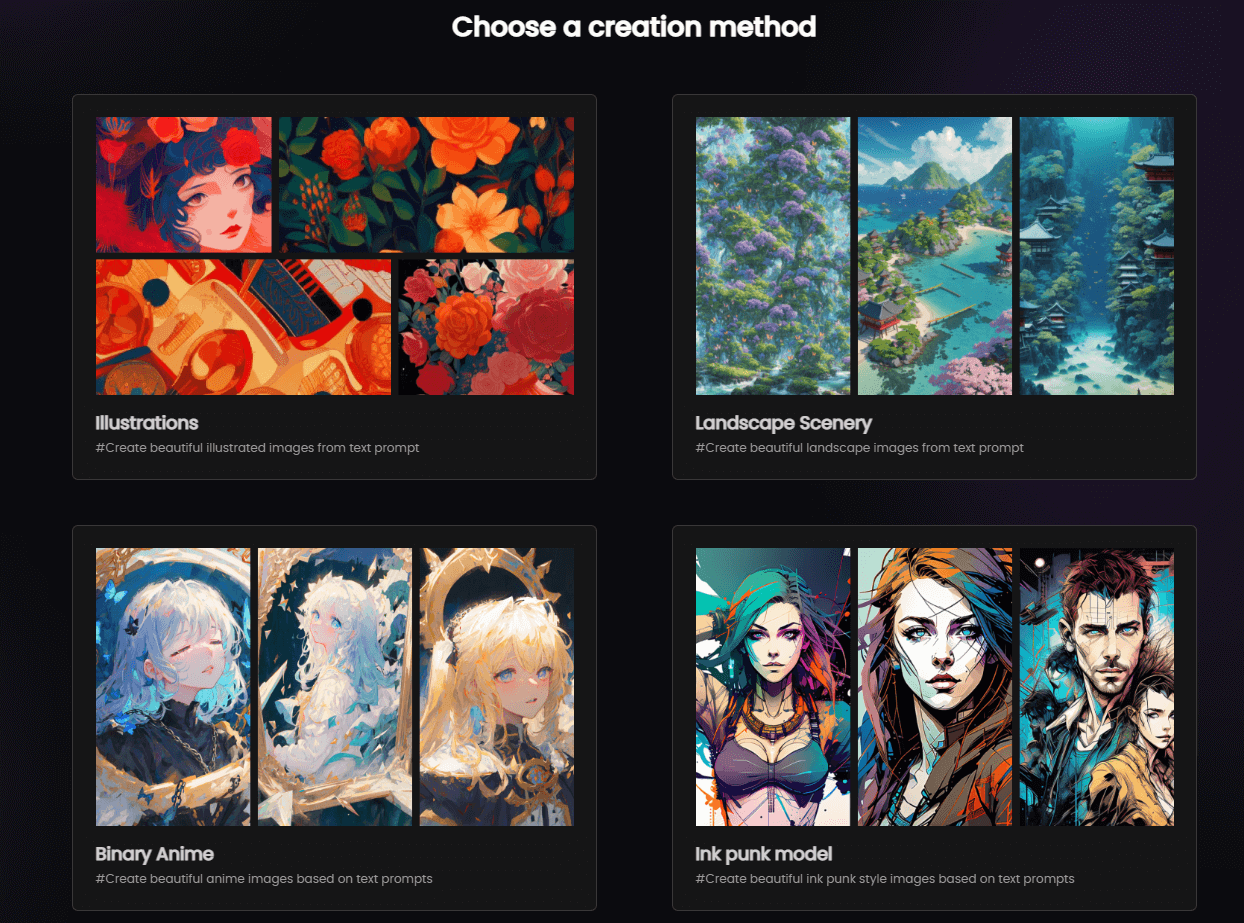 Once you land on the AI Art Generator page, you will see different options, but you must choose the Binary Anime, as shown in the following figure.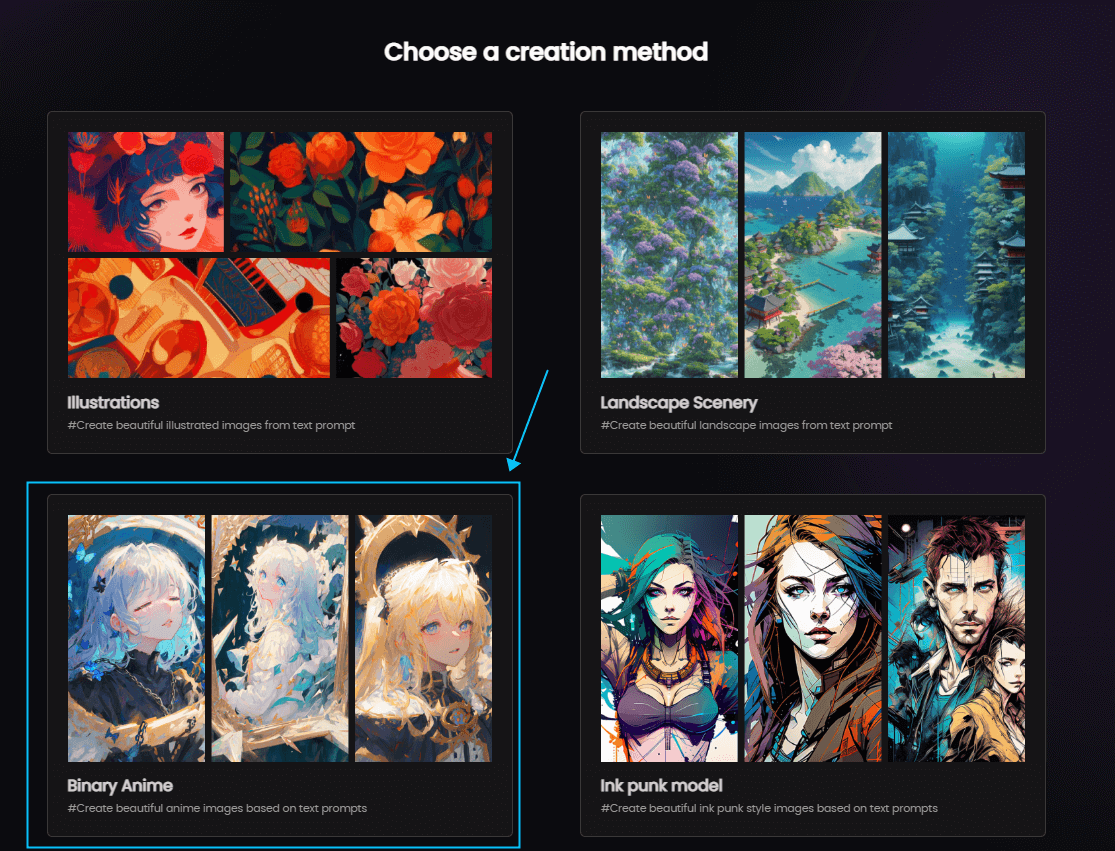 As mentioned earlier, TopMediai allows you to create anime from text prompts or convert an image into an anime, depending on your requirements and preferences. If you want to turn a picture into an anime, click the image-to-image option.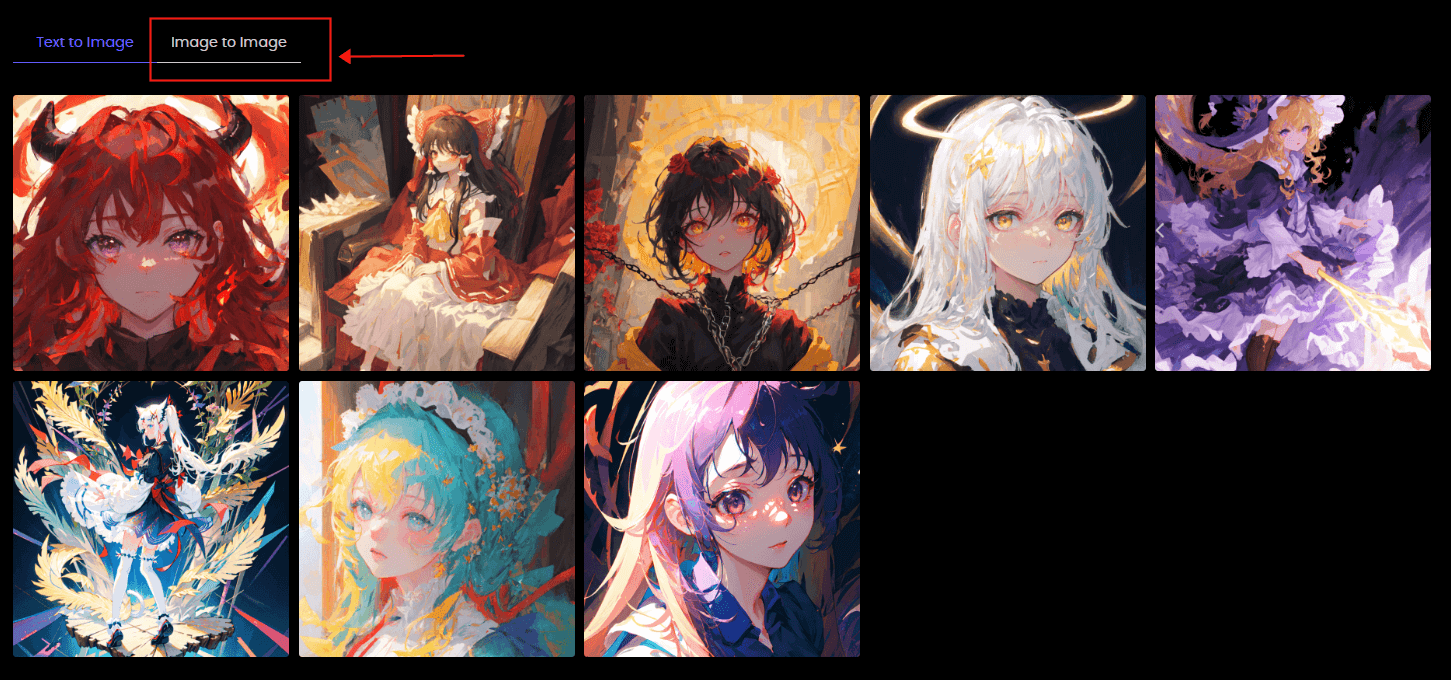 The purpose of this demonstration is to show you how easy it is to use TopMediai, the best AI art generator for anime. On the right-hand side, you will see a simple "settings" box with different options, allowing you to customize your input and achieve the desired result.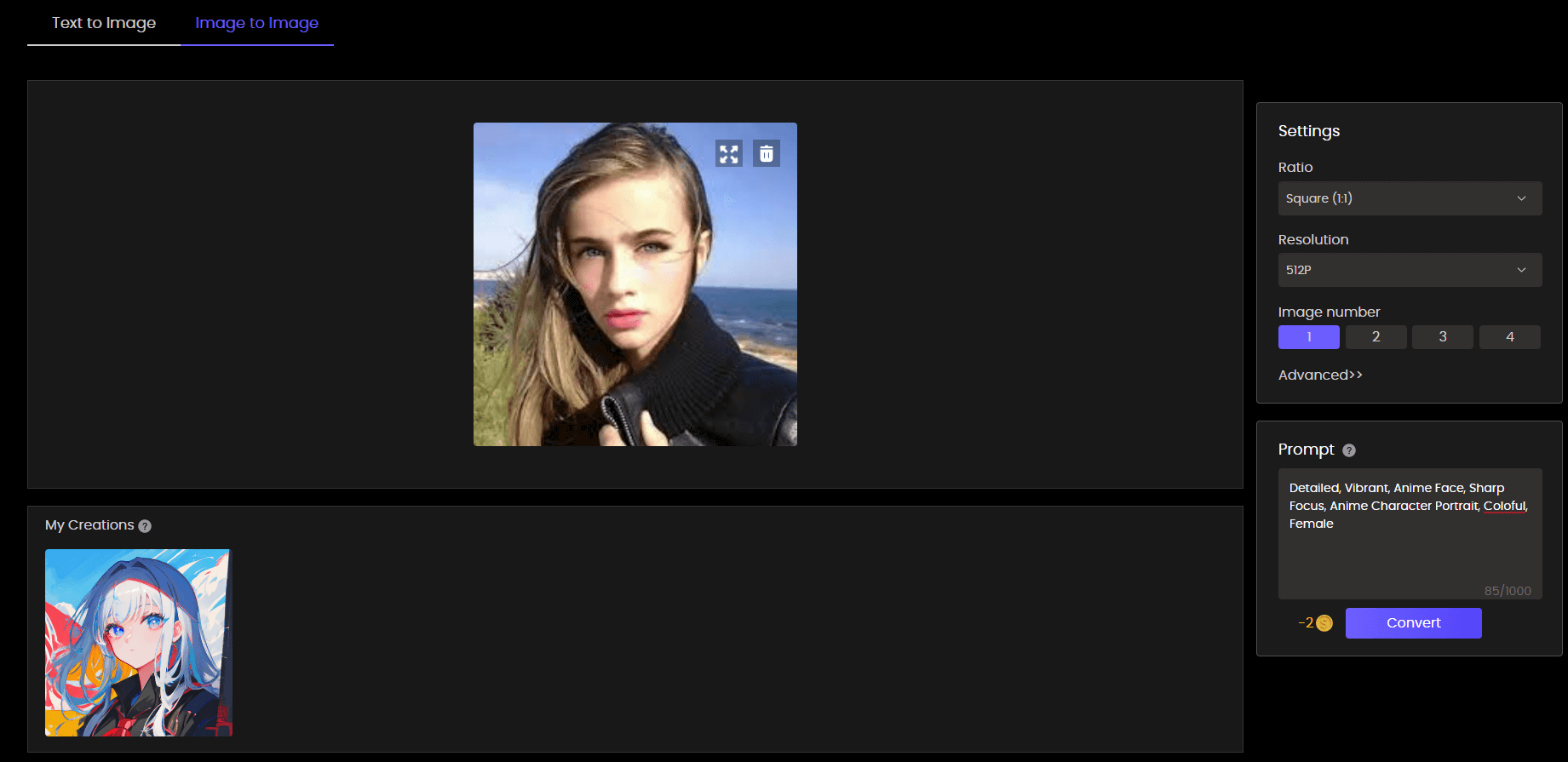 Pros
Preexisting templates and styles (prompts)

Powerful AI algorithms

Modifiers to create crisp quality and photorealistic avatars

Easy to use, engaging, and intuitive user interface

Affordable tool for commercial purposes
Cons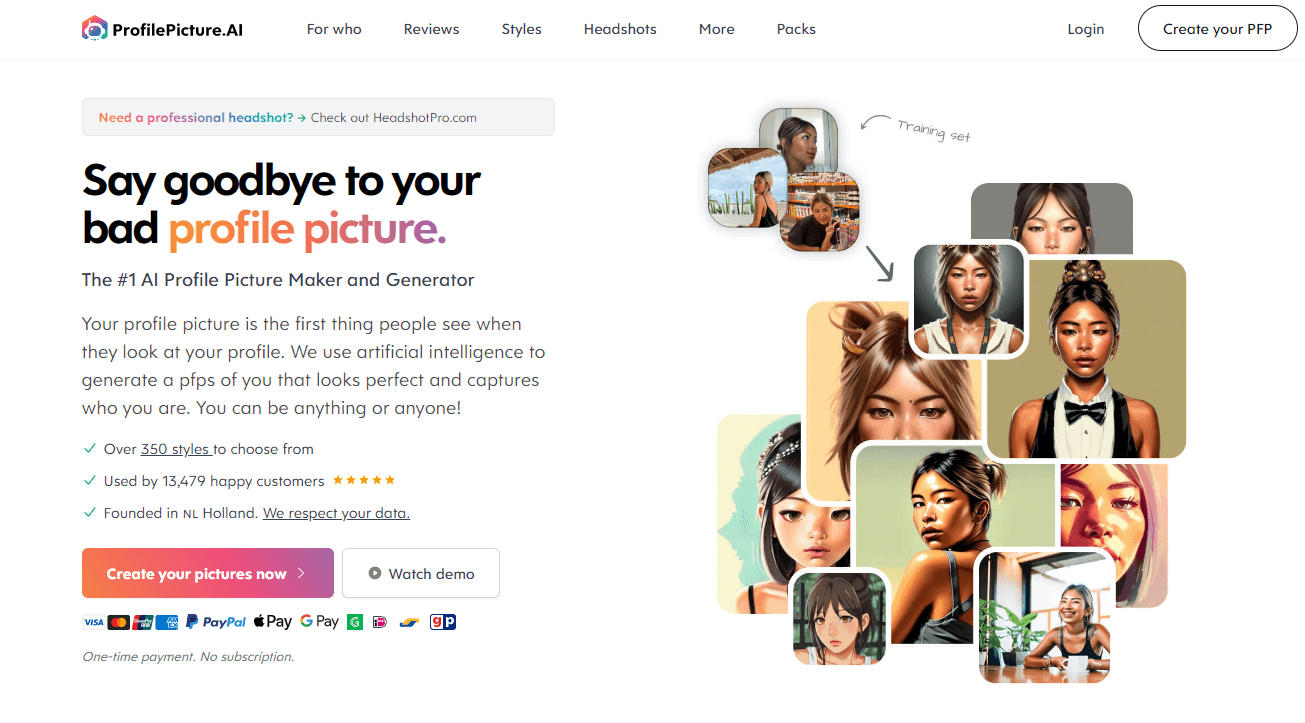 ProfilePicture.AI is an AI-driven profile picture generator creating captivating profile images with 350+ styles. Upload your photo, and with a few clicks, transform it into an eye-catching avatar. To use ProfilePicture.ai, upload a clear image, then utilize AI-enhanced tools to adjust colors, lighting, remove imperfections, and apply filters.
For best results, upload at least ten images of your face and body. More photos improve output quality. AI processing, based on your package, may take up to three hours. After training, create a profile photo to your liking.
Pros
An easy-to-use AI profile picture generator

Innovative AI algorithms to transform your image into anime
Cons
Unsuitable for beginners

A paid tool with no free credits or trial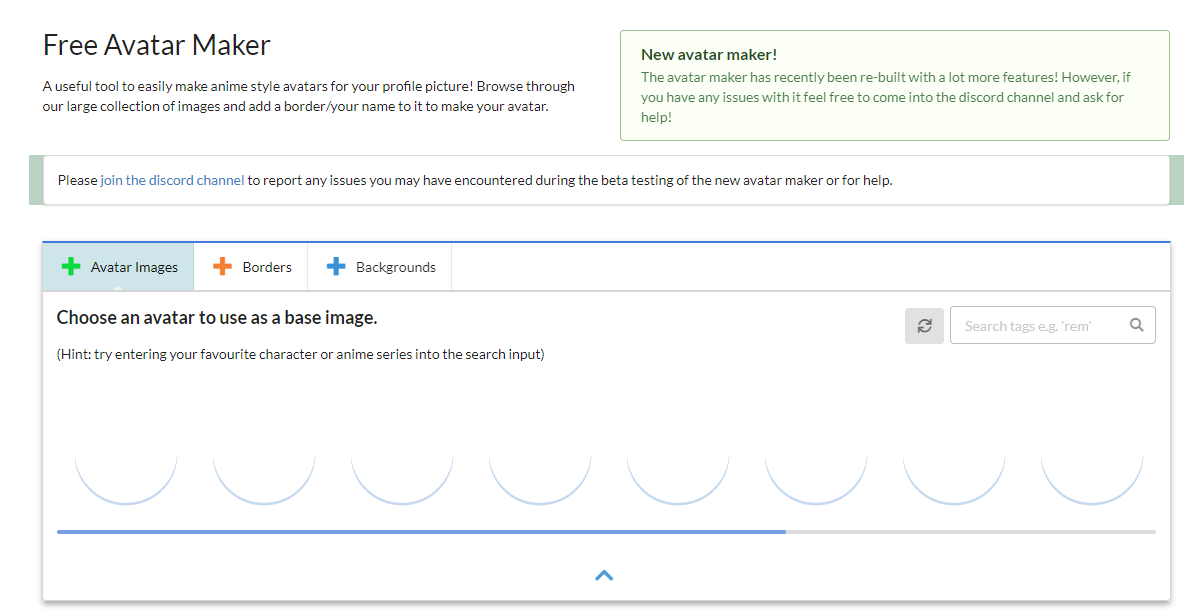 osuStuff avatar maker is a user-friendly, web-based tool designed for crafting personalized osu avatars. It is a captivating rhythm game where players tap circles, sliders, and spinners in sync with the music. Avatars are small images representing you in-game and on the website.
To use osuStuff avatar maker, log in with your osu account. Choose templates, backgrounds, accessories, and text to design your avatar. Upload images or use a webcam snapshot. Preview, save, and download the avatar. The osuStuff maker integrates with osu API, allowing access to profile data and statistics to display on your avatar, such as rank, level, accuracy, and play count.
Pros
Over 100 templates covering anime, gaming, and memes

Over 50 backgrounds to suit your style and mood

Customizable text with a variety of fonts, colors, and effects
Cons
A limited number of customization options

It does not support GIFs for the avatar

Browsers without JavaScript and HTML5 do not support this tool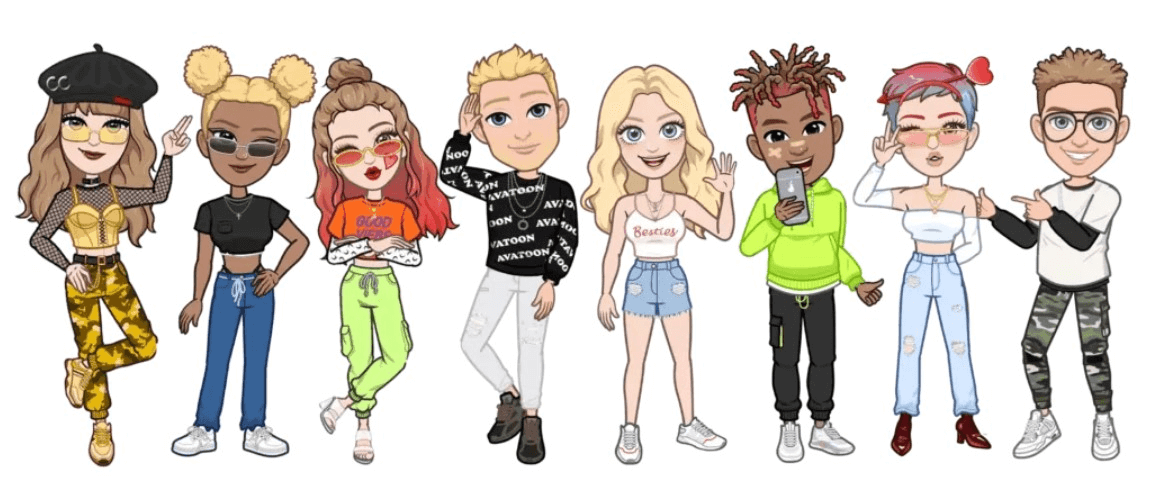 Avatoon is a user-friendly online service enabling you to create a cartoon or anime avatar from a single photo. Customize your avatar's appearance, attire, accessories, and expressions to create entertaining memes, stickers, and gifts.
Effortlessly create an avatar by uploading a photo and selecting a style. Avatoon turns your face into a personalized avatar. Customize it with outfits, shoes, accessories, hairstyles, and facial features for a unique, stylish look. Adjust color schemes and backgrounds.
Pros
Simple to use

Versatile tool

Print-ready avatars

Free AI profile picture generator
Cons
Display ads wasting your time

It works solely with human faces

It does not offer options like modifiers adjustment
Conclusion
Turn picture into anime profile pictures enables users to express their creativity, establish a unique online presence, and maintain privacy. You can enhance your digital interactions and foster connections with your followers on social media by converting images into anime-style art or emoticons.
Among numerous AI generators, TopMediai is the best AI profile picture generator, providing powerful algorithms, customization options, and an intuitive user interface to create unique anime avatars.