Unlock a world of musical creativity with our latest innovation – the AI Cover Generator! ?

We're thrilled to introduce you to a revolutionary way of crafting stunning cover songs. And the best part? As a token of our appreciation for your support, we're excited to present to you an exclusive opportunity.

Get ready to reimagine music and bring your artistic visions to life like never before by using your unique coupon advantage today!"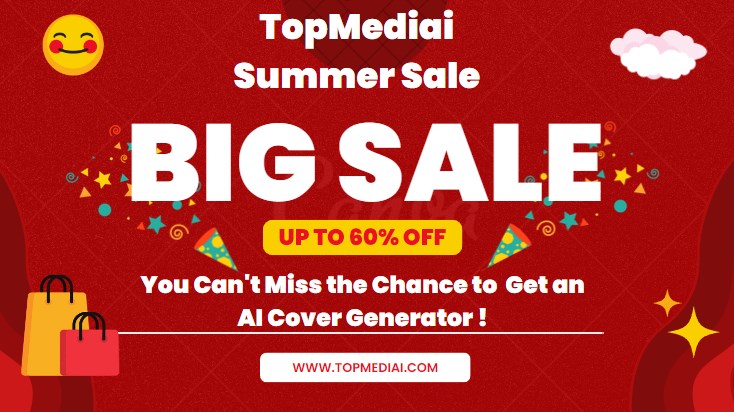 Part 1: Guide: How to Use TopMediai's Coupon Code
Why do I need an AI Cover Generator, you ask? Imagine effortlessly recreating your favorite tunes, infusing your unique style into every note, and crafting music that resonates with your soul.

Now, here's the exciting part – we're offering you a golden opportunity to delve into the world of musical innovation while enjoying an exclusive discount!
It's quite easy to apply TopMediai's Coupon Code. Follow the steps below and save a lot of money today to get an AI-powered song cover generator:
Step 1: Copy the coupon code: GetAICover
Step 2: Head over to TopMediai's special offer page and select the plan you prefer.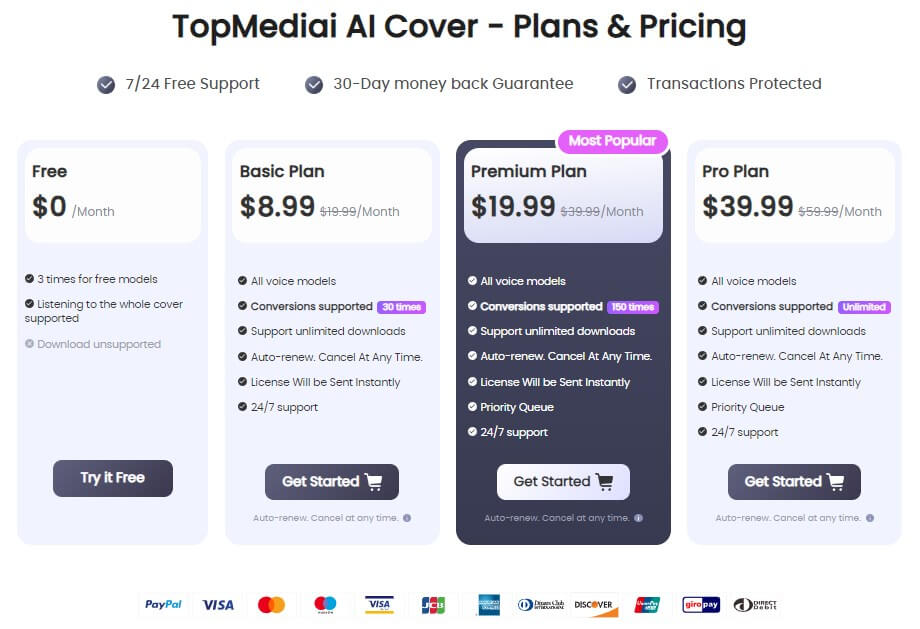 Step 3: Click the tips "I have a coupon" while checking out, and paste the code you copied just now. And then click "Apply".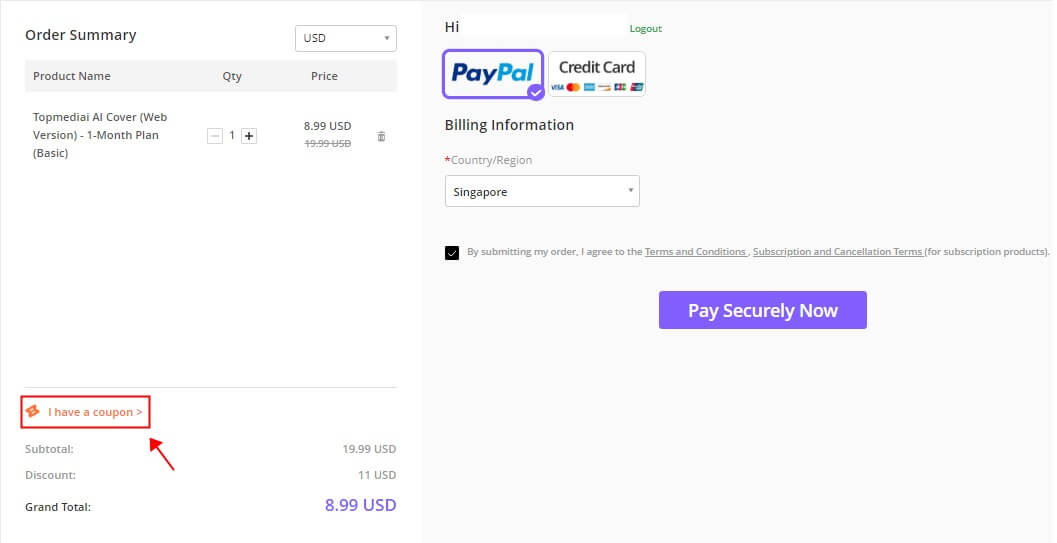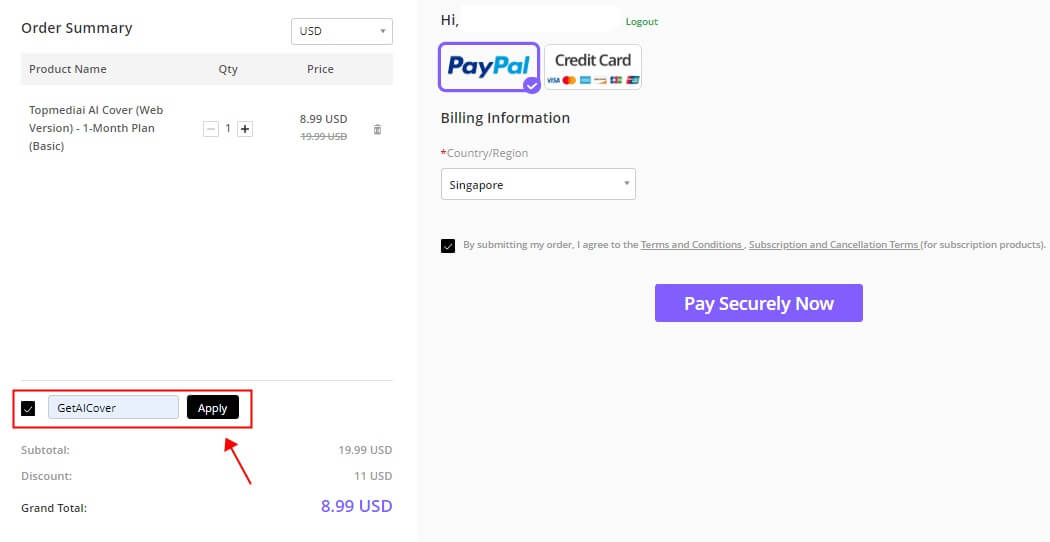 Step 4:Voila! Now you can see the discounted price. Enjoy your ai cover journey!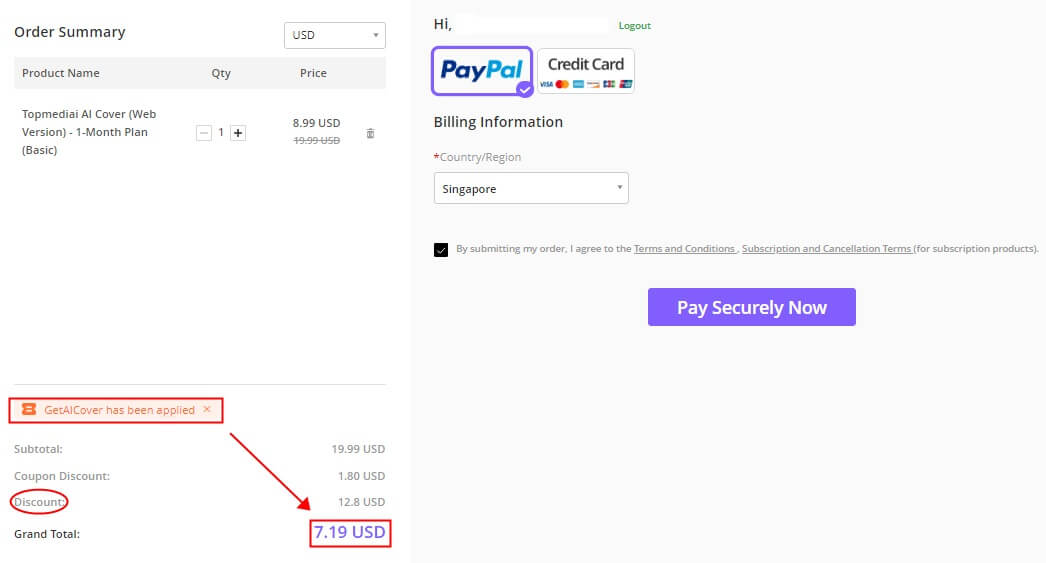 Part 2: Why Choose TopMediai AI Cover?
1. TopMediai - Your Ultimate AI Cover Maker
Are you ready to unleash your creativity and redefine the way music is experienced? Our excellent online platform is your gateway to a world of endless musical possibilities.

What sets us apart? TopMediai harnesses the power of multiple AI models, ranging from sensational singers to charismatic rappers, beloved cartoon characters to influential politicians.

And the excitement doesn't stop there – our commitment to innovation means that our AI repertoire will keep expanding, ensuring you're always at the forefront of musical trends.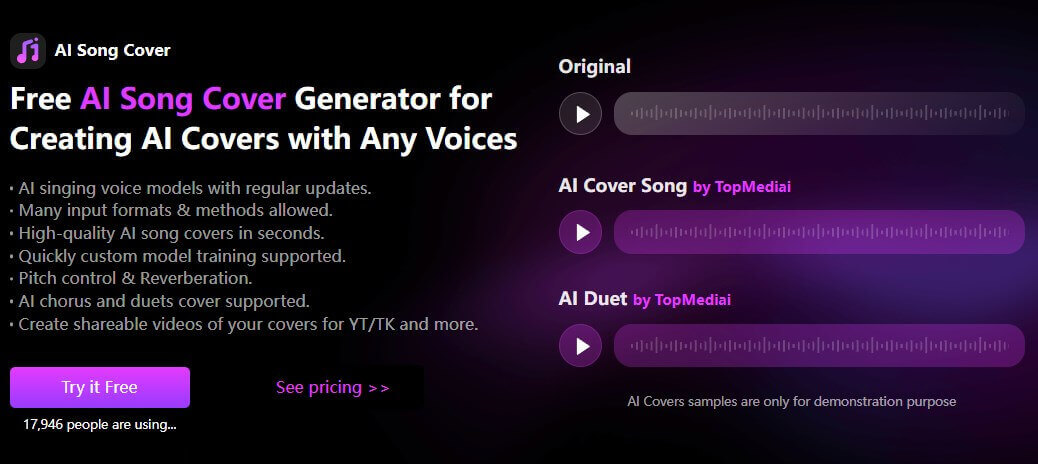 Happy Birthday Song Coverd by Spongebob
Key Features:
A rich variety of ai models, including artists, rappers , politicians and characters.
Easy-to-use interface with 3 steps only.
Many input formats supported, like wav, mp3, ma4, etc.
Continuous updates and upgrade.
High-quality ai cover song generation as a whole new rendition.
Royalty-free advantage.
Part 3: How to Create AI Covers With Your Favorite Voices using TopMediai?
We've reimagined the process to make it incredibly easy for musicians, content creators, and music enthusiasts of all levels. Here's why using the TopMediai ai coevr is a breeze:
Step 1: Visit the official website of TopMediai AI Cover.
Step 2: Upload Your Source Song.
Upload the audio of your source song. This will serve as the basis for the AI to emulate and create the cover.
Step 3: Choose Your AI Model.
Pick an AI model that matches the vocal style you want for your cover. Select from singers, rappers, cartoon characters, politicians, and more.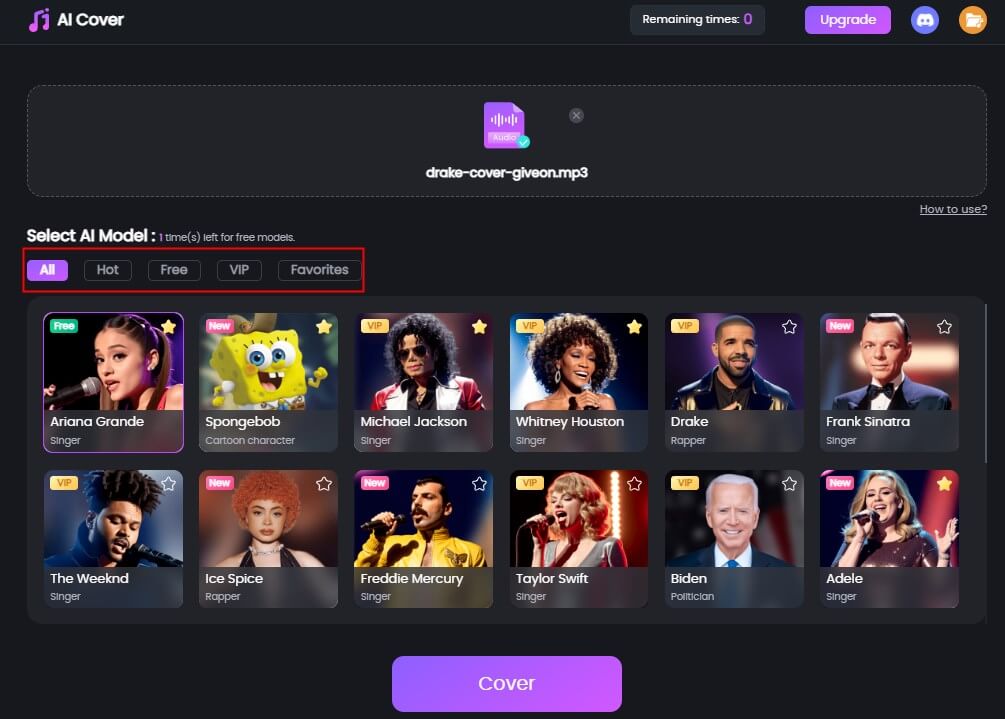 Step 4: Generate the AI Cover.
Hit the "Cover" button to let the AI work its magic.
Step 5: Download the new rendition of your source song.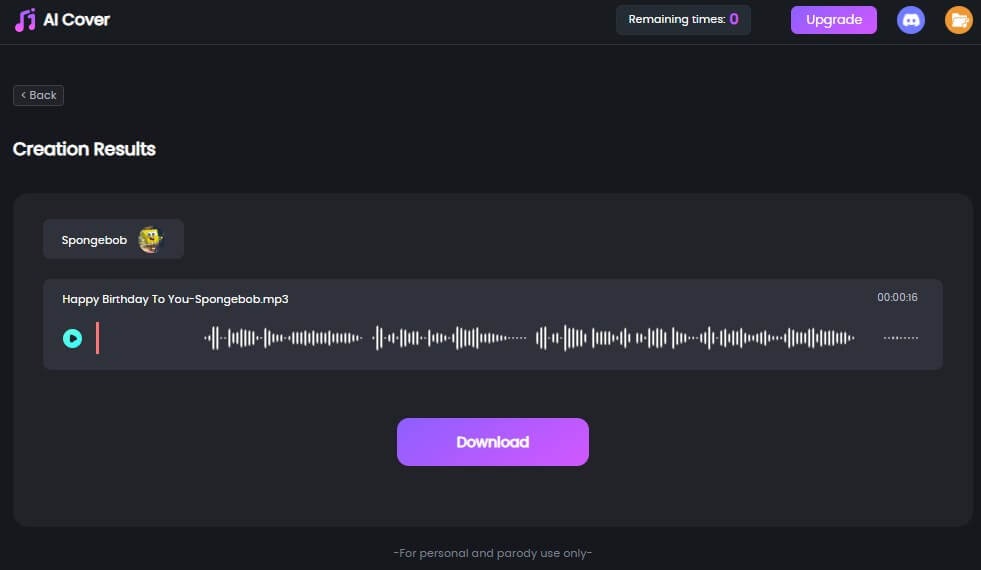 Part 4: FAQs about Using TopMediai Coupon Code
1 Does this discount code apply to other products?
No, this discount code is only for TopMediai AI Cover.
2 Is this coupon code here to stay?
No, it's a limited time offer.
3 Can I recommend this discount code to my friends?
Of course, thank you for sharing. Hope you have a good time using our ai cover generator.
Conclusion In summary, the TopMediai AI Cover Generator makes your video content more appealing to viewers.

And now, our special coupon code opens the door to this innovation at an exceptional price. Don't miss out on the chance to redefine your music-making experience. Use the coupon code today and let TopMediai elevate your artistry to new heights.