BTS, the sensational KPOP group, has captured the hearts of millions around the world with their incredible music and mesmerizing performances. Among the talented members of BTS, Park Jimin stands out not only for his captivating stage presence but also for his enchanting voice.
In this article, we'll delve into the world of Jimin AI Voice, exploring how you can experience the thrill of Jimin's voice change with the help of advanced technology.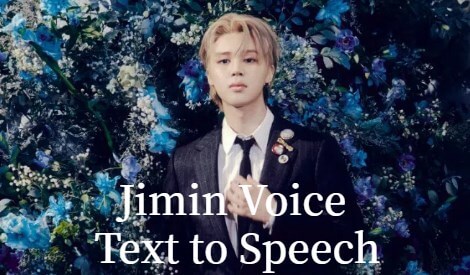 Part 1: Who is Park Jimin?
Park Jimin, born on October 13, 1995, in Busan, South Korea, is a singer, songwriter, and dancer. As a member of BTS, he has gained immense popularity for his versatile voice, captivating dance moves, and engaging stage presence. Jimin's vocals range from powerful high notes to soothing melodies, evoking a wide range of emotions in listeners.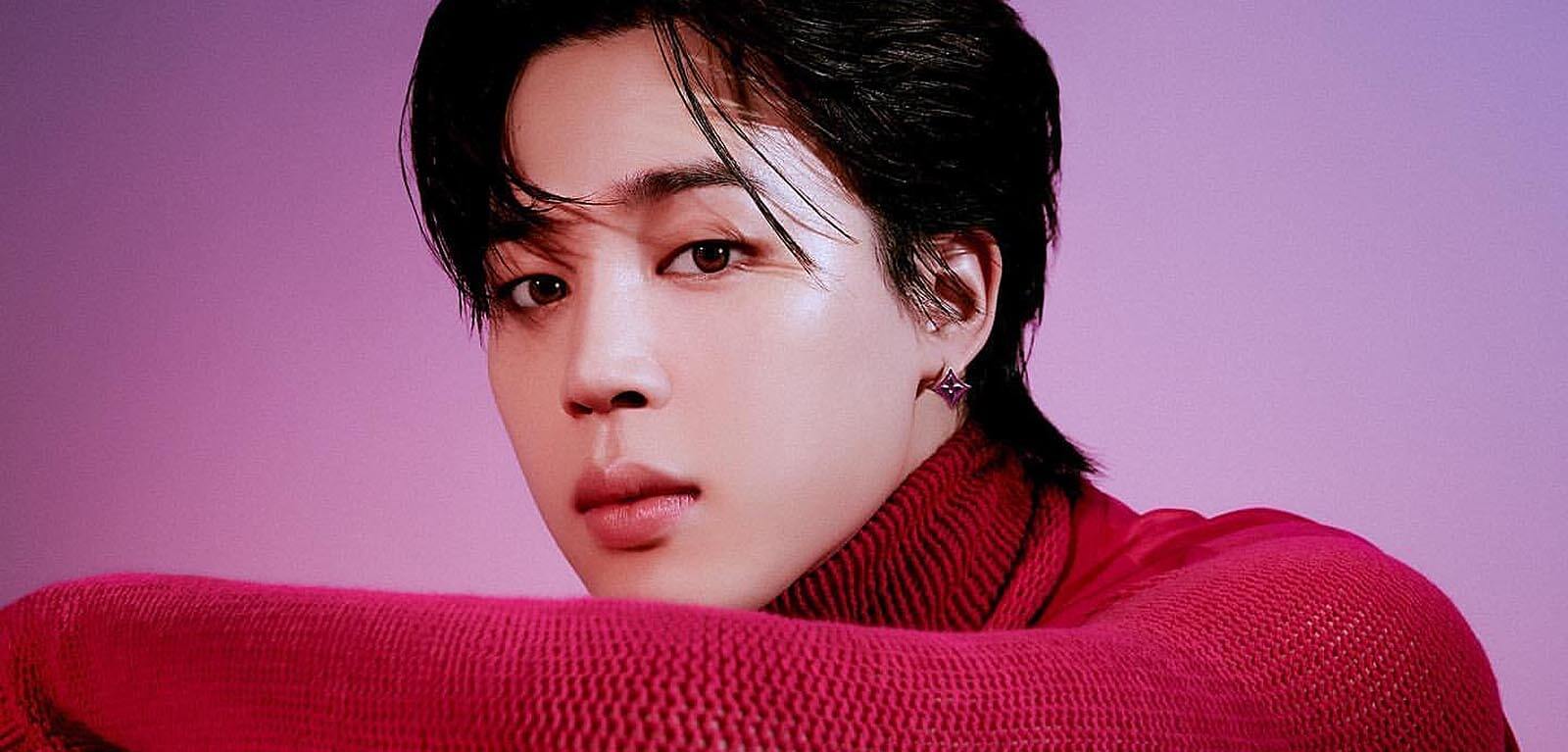 Beyond his musical talent, Jimin is admired for his fashion sense and humble personality. His dedication to his craft and his genuine interactions with fans have made him a beloved figure in the KPOP industry, earning him a dedicated fanbase that appreciates his artistic contributions and charismatic charm.
Part 2: Explore KPOP Group — BTS Jimin AI Voice
TopMediai, a leading provider of AI voice technology, has developed a remarkable innovation: the Park Jimin Voice AI.
This voice generator utilizes cutting-edge machine learning algorithms to capture the unique essence of Jimin's voice. By using this AI technology, fans can now generate their own Jimin AI voice, allowing them to sing their favorite songs with his captivating vocals.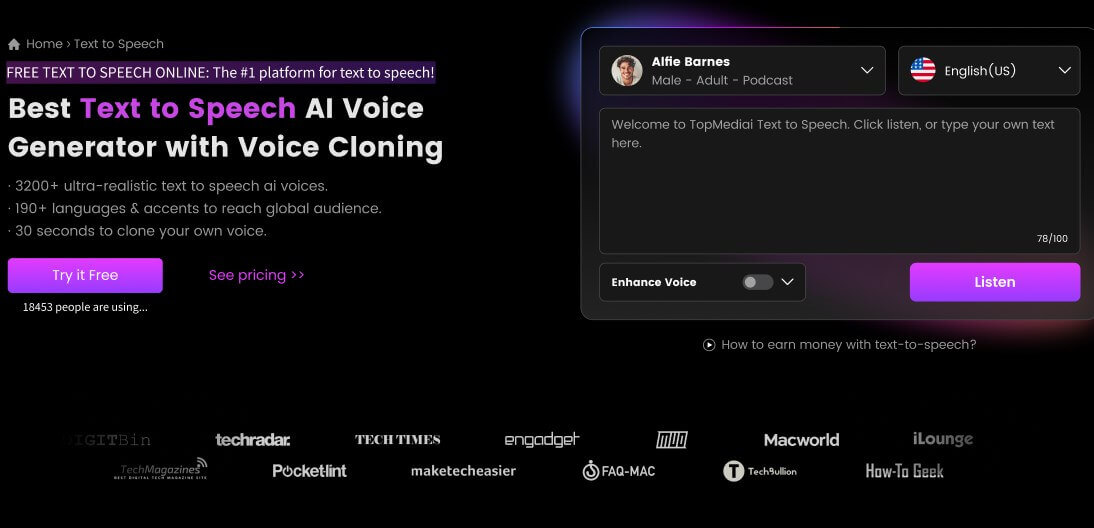 How to Use Jimin Park AI Voice Generator:
Step 1: Go to the TopMediai Text to Speech.
Step 2: Upload or copy-paste the text that you want to convert into speech.
Step 3: Choose Jimin AI Voice in the KPOP type.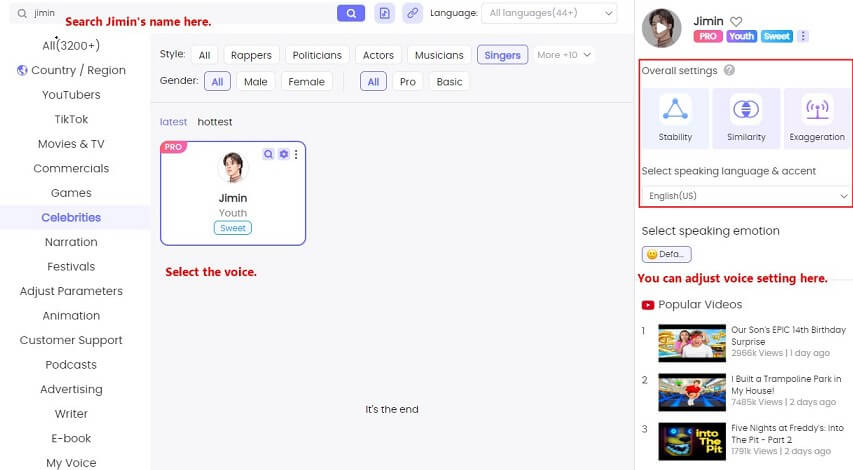 Step 4: Choose the language, voice, and other settings that you prefer.
Step 5: Download the final speech output as an audio file.
Pros
Authentic Jimin Experience: Replicates Jimin's vocal style and tone for an immersive experience.

High-Quality Results: Delivers precise and accurate Jimin-like voice output.

Advanced Features: Offers customization options like pitch modulation for a personalized experience.

Professional Grade: Developed by a reputable company, ensuring a reliable and satisfying product.

This tool is entirely free for users to utilize.
Cons
the desktop version of this tool is not available.
If you're looking for a quick and accessible way to change your voice to that of Park Jimin, an online voice changer can be the perfect tool. With TopMediai free Jimin voice change options available online, you can transform your voice into the enchanting timbre of Jimin effortlessly.
These voice changers offer a range of settings to tweak your voice, allowing you to sound like your favorite BTS member.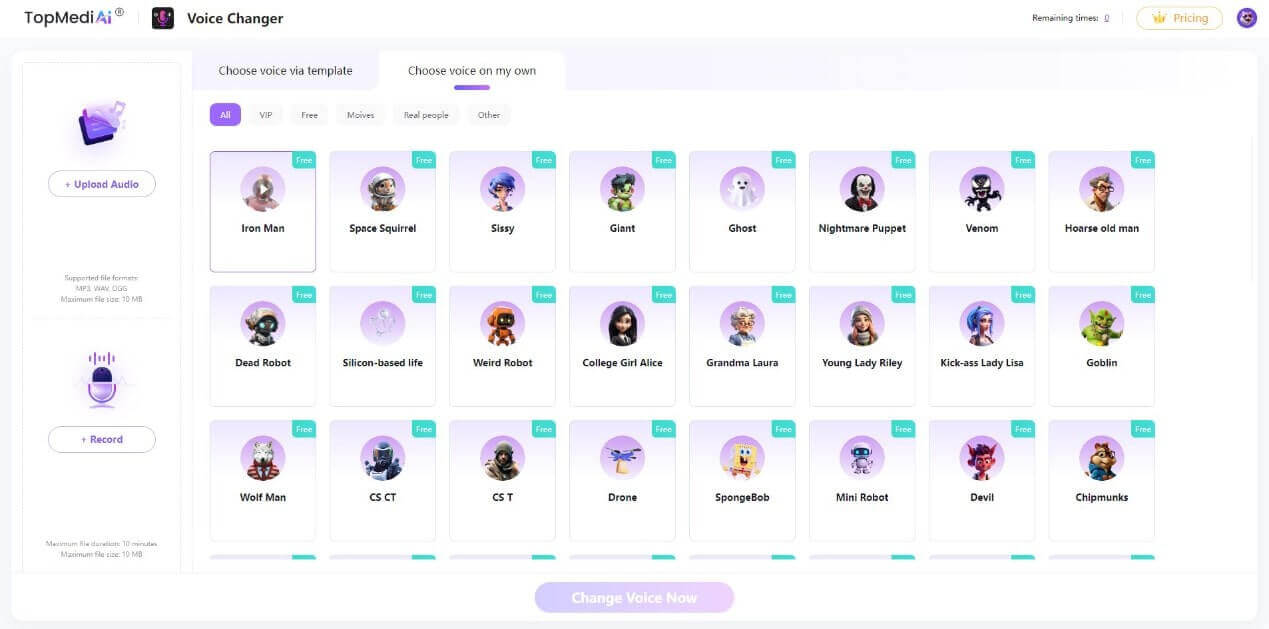 Pros
Accessibility: Widely available and easily accessible on various platforms.

User-Friendly Interface: Simple and easy to use, even for non-technical users.

Cost-Free Option: No financial investment required, making it budget-friendly.
Cons
Need to Sign up Before Changing.
Bonus: Popular Jimin AI Voice Cover Songs on TikTok and Youtube
1. "Like Crazy" by Drake
2. "I AM" by IVE featuring BTS members Jungkook, Taehyung, and Jimin's AI voices, as well as Nicki Minaj's AI voice. The cover will be released on April 10, 2023.
3. BTS covers of Rihanna and The Weeknd songs, including Jungkook's cover of "Blinding Lights."
4. "Stay" by Rihanna (Jimin AI cover)
5. "Blinding Lights" by The Weeknd (Jimin AI cover)
6. "Lose You To Love Me" by Selena Gomez (Jimin AI cover)
Part 4: FAQs about Jimin AI Voice
1 What are the popular BTS Park Jimin Songs?
"Filter" - Jimin's most successful solo song. "Lie" - A popular solo track by Jimin. "Serendipity" - Another popular solo song by Jimin. "Promise" - A solo track by Jimin that broke the record for most streams in 24 hours on Soundcloud. "Butter" - A BTS hit song that Jimin contributed to. "Spring Day" - Another BTS hit song that Jimin contributed to.
2 Why BTS so popular in Europe and America?
BTS has become popular in Europe and America due to their unique blend of K-pop and Western styles, as well as their strong social media presence and fan engagement. They have also been praised for their positive messages and advocacy for mental health, which has resonated with a global audience. Additionally, their performances and music videos are known for their high production value and impressive choreography, which have helped to further boost their popularity.
Conclusion The evolution of technology has opened up exciting avenues for fans to experience their favorite artists' unique qualities. With Jimin AI Voice, you can now immerse yourself in the enchanting world of BTS and transform your own voice into that of Park Jimin. Whether you're a die-hard fan or simply curious about the power of AI, exploring the magic of Jimin's voice is an experience you won't want to miss.
So, unleash your creativity, sing your heart out, and let the allure of Jimin's voice sweep you away into a world of limitless possibilities.