The 10th anniversary of BTS, the sensational South Korean boy band, is just around the corner. As fans eagerly await this momentous occasion, they can now experience a unique and exciting way to celebrate by generating an AI voice of BTS member SUGA.
With the help of the top-notch media platform, TopMediai, fans can now create their own SUGA AI voice and immerse themselves in the world of BTS like never before.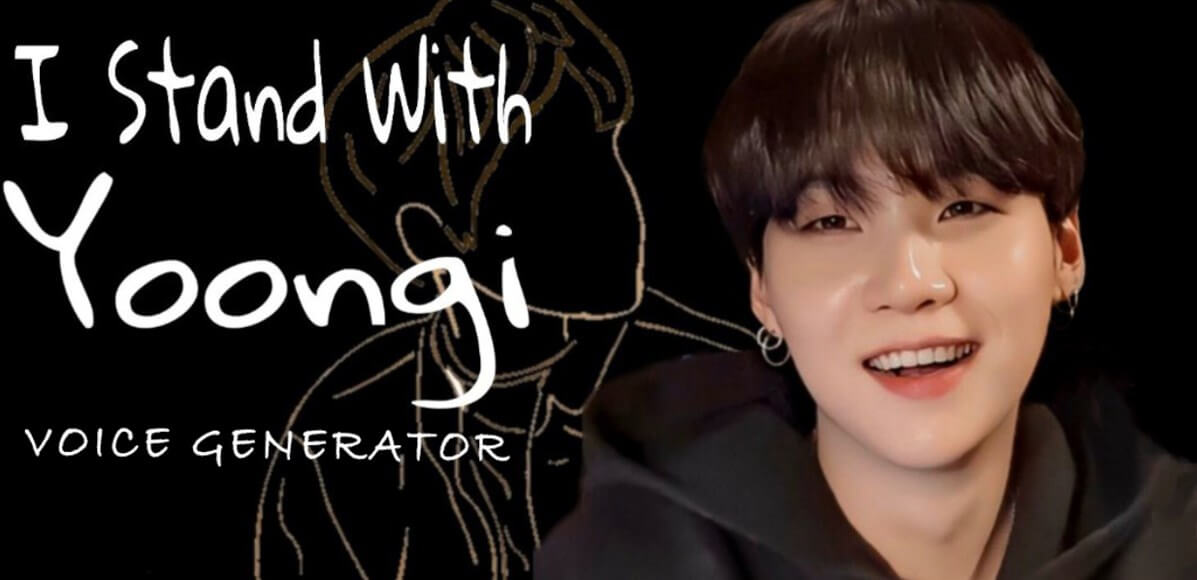 Part 1: Who is SUGA?
SUGA, born Min Yoongi on March 9, 1993, in Daegu, South Korea, is a rapper, songwriter, and producer who gained fame as a member of BTS. His introspective lyrics and emotional depth have made him a standout artist. SUGA's contributions to BTS's music include hit tracks like "I Need U" and "Spring Day," which he co-wrote and produced.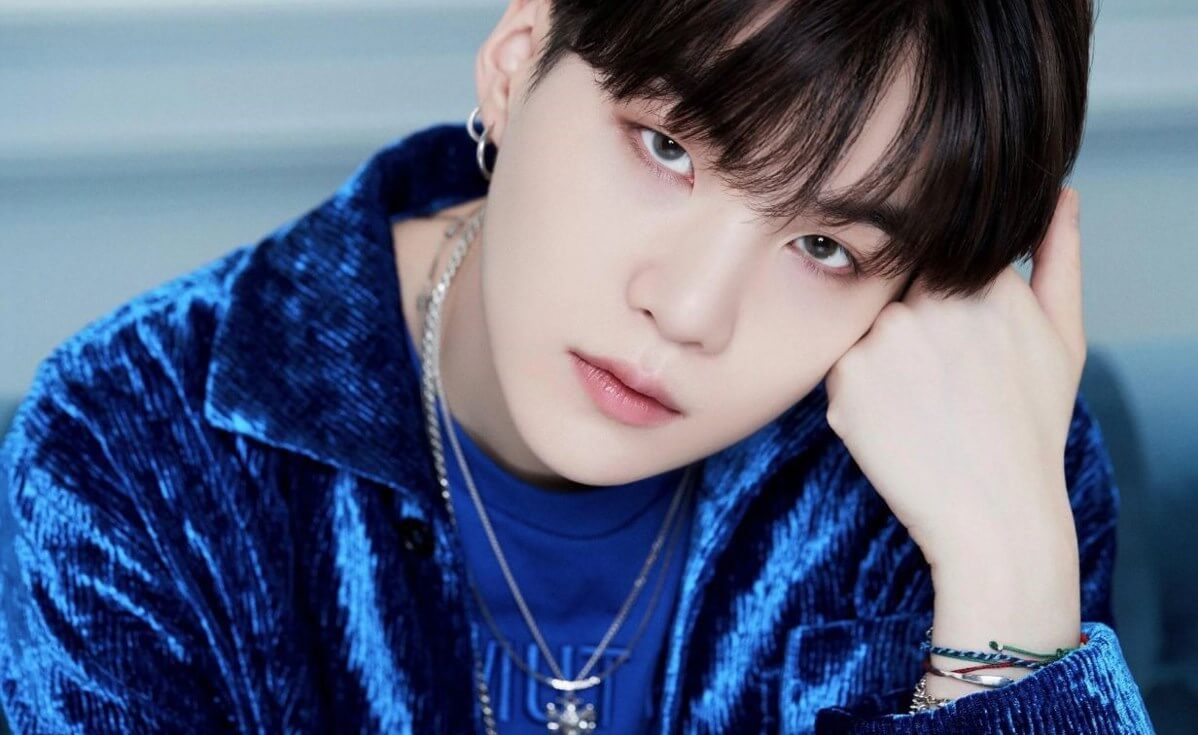 Known for his genuine personality, he has openly discussed his mental health journey, inspiring fans to seek help. With a successful solo mixtape titled "Agust D," SUGA has solidified his position as a respected artist in the industry, captivating audiences worldwide.
Part 2: How to Generate Suga AI Voice with TopMediai Voice Generator
The path to generating the Suga AI voice is paved with wonder and simplicity. Navigate to the captivating world of TopMediai and discover BTS Voice Generator waiting at your fingertips.
Immerse yourself in the interface, an oasis of creativity, where your imagination takes center stage.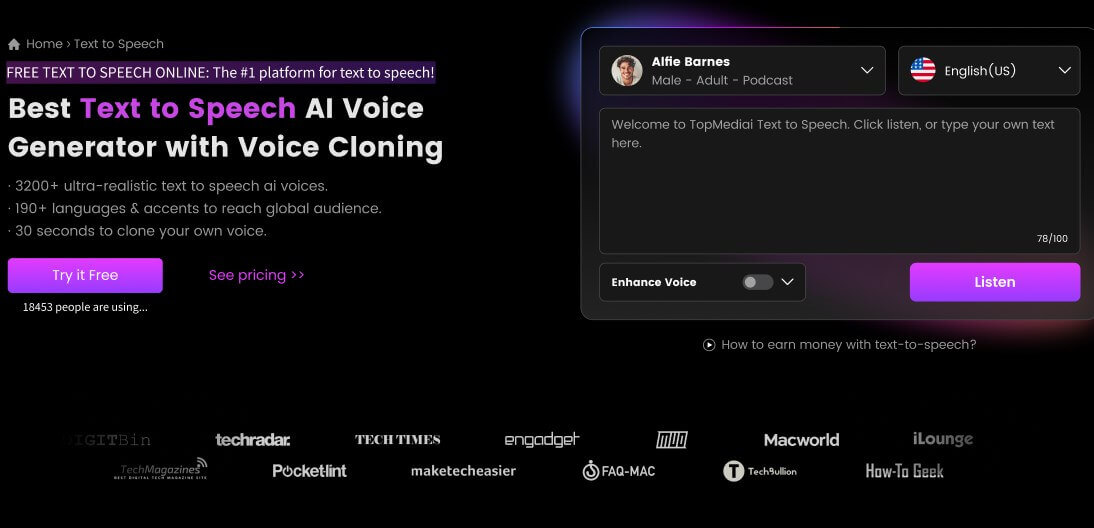 TopMediai BTS Voice Generator further amplifies the experience by offering customizable settings. Feel the immense power of personalization as you shape Min Yoon-gi voice and other BTS voice into a resonating extension of your own artistic narrative.
How to Use BTS Suga AI Voice Text to Speech:
Step 1: Visit the TopMediai website and access the BTS Suga Voice Generator.
Step 2: Input the desired text or script that you want BTS SUGA voice to recite.
Step 3: Choose "Suga" Voice option on "KPOP" Type.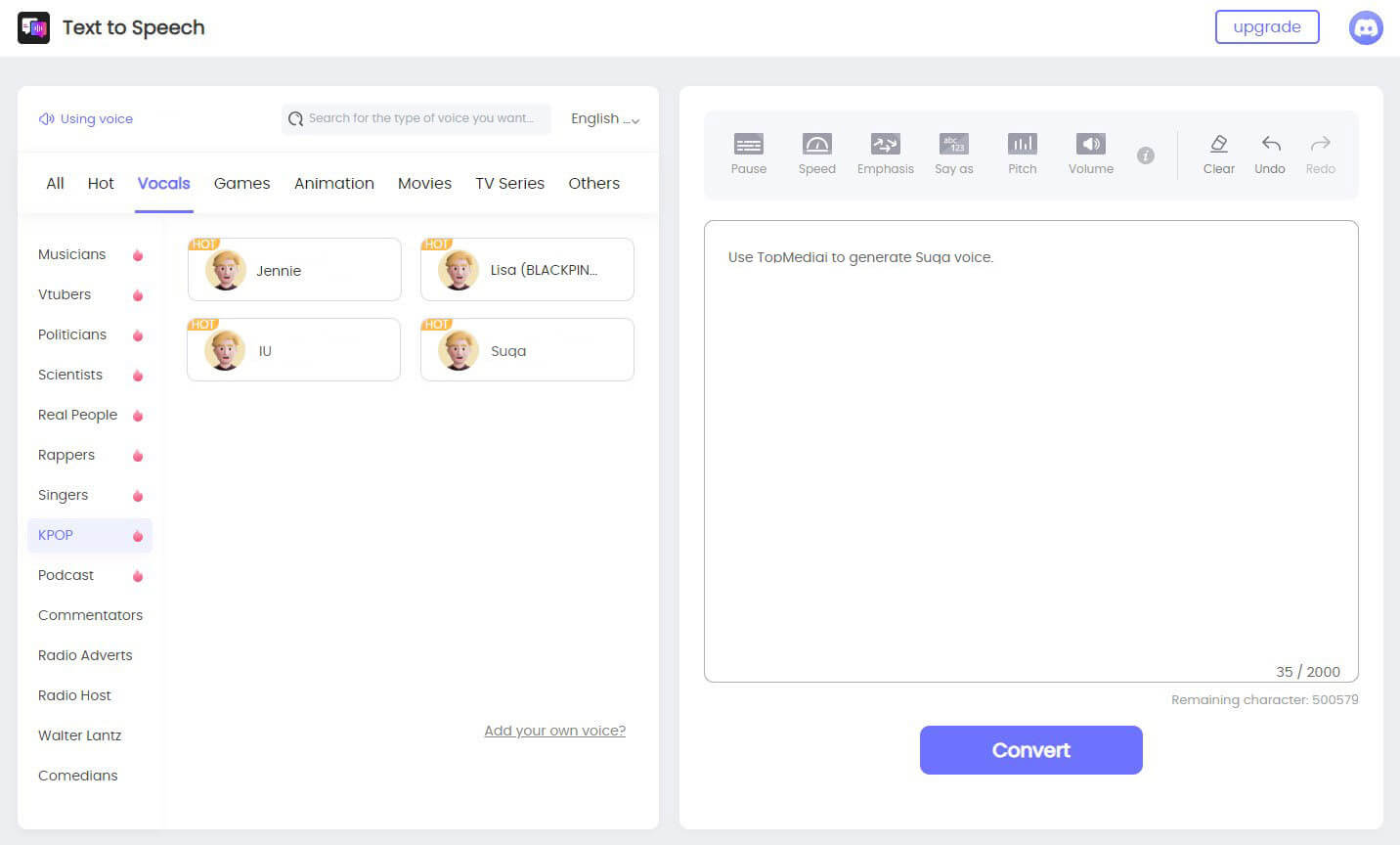 Step 4: Click the "Convert" button and let the magic happen.
Step 5: Enjoy your personalized SUGA AI voice creation and share it with fellow BTS enthusiasts.
Key Features:
Natural and Expressive Delivery: AI voice conveys emotions with authenticity.
High-Quality Output: Impeccable audio clarity and fidelity.
Broad Language Support: Generate BTS Suga voice in multiple languages.
Versatile Applications: Use the voice for messages, narrations, artistic projects and so on.
Continuous Innovation: Regular updates to enhance voice generator capabilities.
Community Engagement: Connect and collaborate with fellow users for inspiration.
Celebrity: BTS 10th Anniversary!
As of 2023, the global sensation BTS is celebrating its monumental 10th anniversary. The impact and success of this legendary K-pop group have transformed the music industry. With the Suga AI Voice Generator, fans can commemorate this special occasion by creating customized messages or tributes using Min Yoon-gi voice.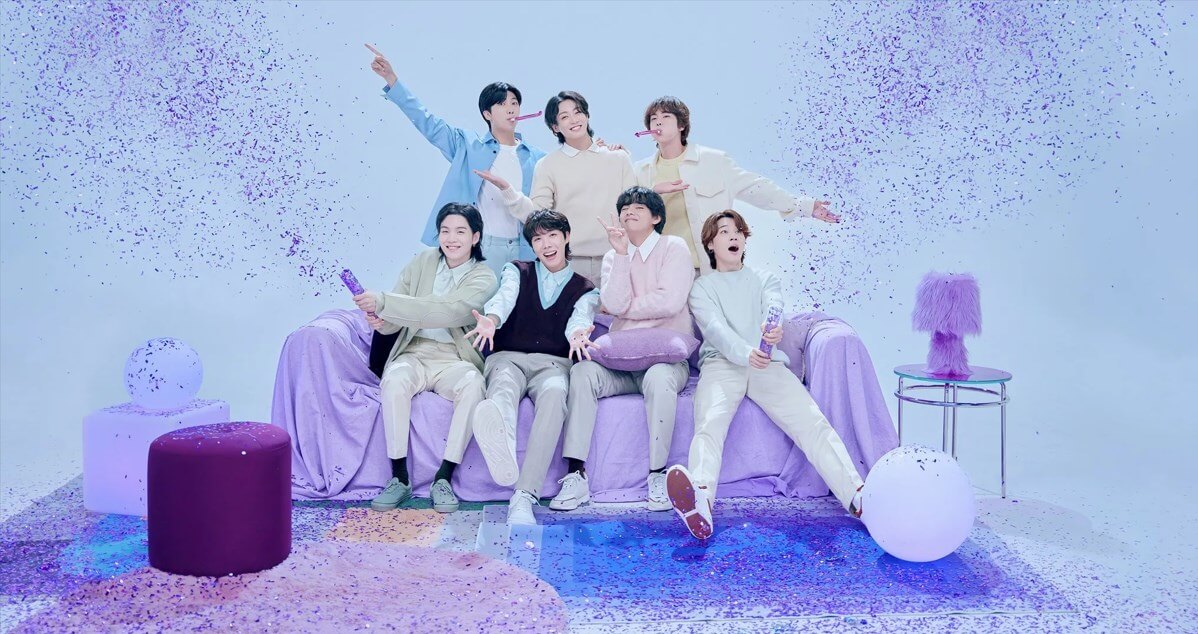 Part 4: FAQs about Min Yoon-gi AI Voice
1 How can l generate the most realistic SUGA ai voice?
When you use topmediai voice generator, adjusting the pitch, speed, and emotional level of the voice can make the generated voice more like his own, and you can also add suga's catchphrases or frequently spoken words when typing text to achieve a realistic effect.
2 How to know the latest BTS Min Yoon-gi news?
You could explore the latest news by following ig of BTS official (@bts.bighitofficial) and SUGA (@agustd), and also could visit BTS and SUGA official web: bts-offical.us to know the latest news.
Conclusion As we approach the momentous 10th anniversary of BTS, the excitement among fans is palpable. With the help of the TopMediai BTS Voice Generator, fans can now generate bts SUGA voice and enhance their celebration experience. It allows fans to connect with their favorite artist on a deeper level and create a unique tribute to the incredible music and achievements of BTS.

So, join the celebration and unleash your creativity by generating SUGA's AI voice with TopMediai today!