Do you want to enjoy music during long trips and parties? If yes, then YouTube is a great platform to get all types of music. The only problem is that the content on YouTube is always in the video format. It means you need to convert/download the videos in audio. For this purpose, many tools and software are available that allows the users to enjoy the audio version of video contents.
In this article, we are going to tell you some most common and fantastic tools that can help YouTube video convert to audio mp3. We will tell you the features of these tools, along with price details and reviews.
Tips
Hunting for a tool to erase signature background? Why not try a professional remover TopMediai to remove backgrounds 100% Auto with AI-powered Technology within 5 secs in 1 click.
Convert YouTube video to MP3 Audio File Directly
Usually, the mp4 to mp3 converters allow you to convert the file after downloading it. But there are also some free sites and software that allow the users to download YouTube videos and convert them to mp3 audio; however, people are unfamiliar with them. Most of these tools are free to use, but some of them require some amount to offer premium and advanced services.
Some Pros of Downloading and Converting YouTube Videos Online
Key Features
Online platforms save time, while other software needs to be downloaded, and then you need to install them.

Online sites also save space on your device as there is no need to download them.

Free online sites allow users to use them from any device like a laptop, mobile, and computer.

Mostly, online sites provide on-the-go service, which makes the conversion process super easy and fast. You are always ready to convert your videos to audio.
Let's see some of these sites one by one, and we will also tell you the features along with price details and reviews.
1) Ytmp3.cc
Ytmp3.cc is an online site available for the conversion of YouTube videos into audio files. This site downloads an audio mp3 file of any YouTube video.
The tool is very easy to use. You just need to go to the main page by the link. You will see a bar where you need to paste the URL of the video which you want to convert into audio format. Then, you can select the format and click on the Convert button.
Key Features
It converts the video formats between mp3 and mp4.

It supports the maximum video length of 1 hour.

It is required to install the application on an iPad or iPhone in order to download the converted files into these devices.

Unlimited videos can be converted and downloaded per day.
Price Details:
This is a free site and tool to convert dozens of videos a day. You can convert any YouTube video to audio mp3 online for free without registering and activating any kind of additional service.
2) YT1s.com
YT1s is a video downloader and YouTube video converter. It is an online tool that provides the conversion of video format into various other formats. Anyone on the internet can easily download the converted file in a few minutes.
Key Features
Unlimited downloads

Allows uploading the file directly from Google Drive and Dropbox

It is very easy and simple to use

You can convert YouTube videos to different formats like MP3, MP4, FLV, WMZ, and WEBM.
Price Details:
YT1s is a free online tool that can be used to convert and download unlimited videos in a day. There are no premium packages and programs available for this converting tool.
3) Clickmp3
Clickmp3 is one of the most convenient, easy, and popular online tools for the conversion of YouTube videos to MP3 format. This tool is very flexible and effort-free to use; any video can be converted without any hassle.
Key Features
Free to use forever

Unlimited videos can be converted to mp3 format

No pop-up adds

No registration required

No installation required
Price Details:
Again, it is online free software to convert YouTube videos to mp3 audio files. There is no need to spend money on any registration and premium packages.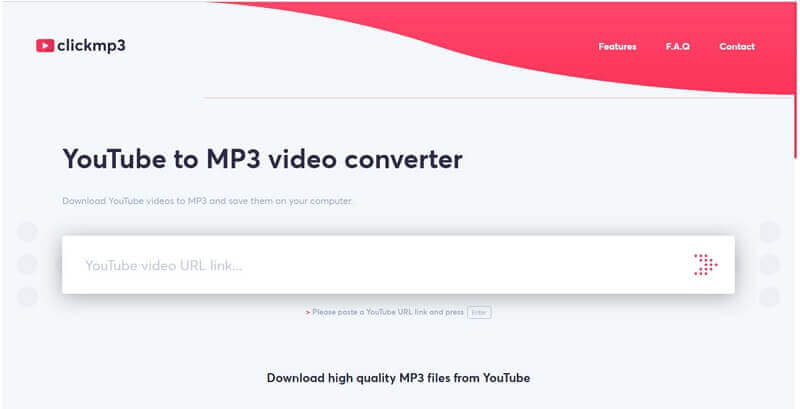 Download and Change YouTube Video to MP3 Audio File
We have discussed some online tools for converting YouTube videos and downloading the mp3 file. But now, we are going to share some applications and tools that allow the users to convert the downloaded video or mp4 file to an audio mp3 file.
You need to download these tools and install them on the device before you use them. People who need unlimited and excess video conversion can use them. Moreover, those who face internet issues can use these tools to convert videos without the internet.
1) Any Video Converter Free
Any video converter is an all-in-one conversion tool, which is also suitable for the conversion of YouTube video to mp3 audio file. It can support almost 50 input formats and more than 25 output formats.
Key Features
Allows fast video to audio conversion

Any Video Converter Free is free of cost

Easy to use and 20 languages are available for users

It can change the video formats and different audio formats

Allows video editing before conversion

Multiple videos can be combined and converted into a single audio file
Price Details:
| Plan | Price |
| --- | --- |
| 1 year | $9.95 |
| Lifetime | $39.95 |
Compatibility:
This tool supports Windows 7, Windows 8, and Windows 10. Moreover, the tool is compatible with IOS and Android devices.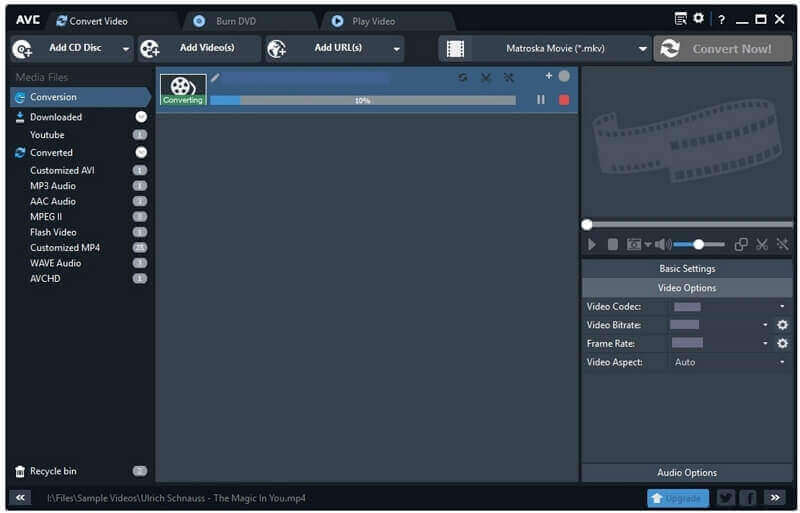 2) Freemake Video Converter
Freemake Video Converter is a splendid video conversion tool. It can convert audio, video, and images to any format you want. You can also paste the URL of YouTube videos or any other video platform.
Key Features
Excellent software to convert YouTube videos to mp3 audio formats

Enables its user to edit videos before converting to any other format

Free (Costs you nothing)

Unlimited conversions
Price Details:
It is a paid tool, and you need to buy the Freemake Mega Pack; however, you can use some tools for free.
| Plan | Price |
| --- | --- |
| 1 Week Trial | $0.95 |
| Subscription | $39.95 |
| Lifetime | $59.95 |
Compatibility:
This tool works efficiently and smoothly to convert the file formats on Windows and macOS.
3) 4K YouTube to MP3
4K YouTube to MP3 is a tool for downloading YouTube videos, playlists, and channels. It is also used for the conversion of YouTube videos to Mp3 audio files. You can also use this tool to download private videos from YouTube.
Key Features
You can convert the MP4 file to MP3 format.

You can transfer the audio file directly to iTunes and then into your iPod or iPhone.

Videos of high resolution, including 1080p, 7720p, 8k, and 4k, can be downloaded with the help of this tool

You can download the full playlist and channels with this tool.
Price Details:
This tool offers three plans with different prices.
| Plan | Price |
| --- | --- |
| Personal | $15 |
| Pro | $45 |
| Bundle | $25 |
Compatibility:
This 4k Video Downloader is suitable for Mac, Linux, and Windows.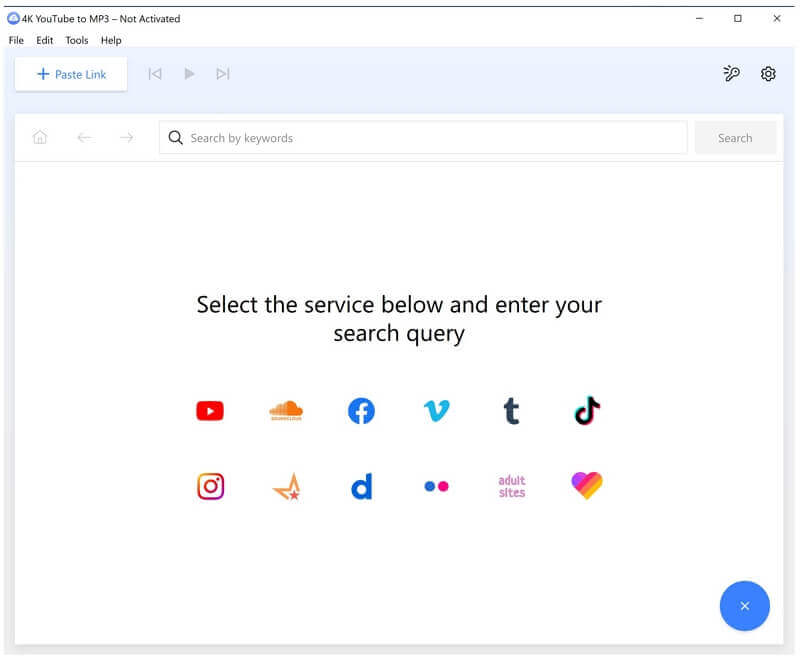 Final Words
Converting YouTube video to audio mp3 file has become quite easy nowadays because of the availability of online and offline tools and software. Online tools are simple and convenient to use for those who need to convert fewer videos. On the other hand, offline tools offer unlimited conversion of files without the internet. However, we recommend Filme because it is one of the best conversion and video editing software with dozens of mind-blowing features. You can edit and convert your videos like a professional.